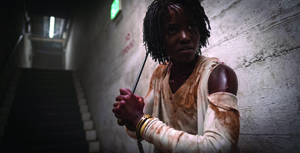 By S.P. – Lupita Nyong'o keeps the show running
The film starts in 1986 with a young Adelaide Wilson (Madison Curry) and her parents walking along Santa Cruz boardwalk at night. She sees something that catches her attention, a house of mirrors with "come find yourself" as the marquee. Since her father isn't paying attention, she wanders off to the house of mirrors to quench her curiosity and finds things aren't what they seem. What she witnesses in her reflection changes her life forever.
Fast forward to present day California, and a grownup Adelaide (Lupita Nyong'o) has a full nuclear family. Her husband Gabe (Wilson Duke), daughter Zora (Shahadi Wright), and son Jason (Evan Alex) are on vacation at their summer home. It's apparent that she is still shaken by what happened to her as a child. Her peculiar behavior is on display, as Adelaide is seen picking the seeds off a strawberry as she eats it, or snapping her fingers off beat to Luniz's "I got five on it."
The flashbacks of the house of mirrors, the dissociation, and post-traumatic symptoms are further exacerbated when the family returns to that same Santa Cruz boardwalk. There is an ominous air of discord hovering over them, and she tries to warn her husband of her intuitions, but of course, her husband dismisses it as hysteria. Too bad she was right, as rabid doppelgängers end up in the driveway of their summer home and all hell breaks loose as the unraveling of American society begins.
CAST: Lupita Nyong'o, Winston Duke, Elisabeth Moss, Tim Heidecker, Yahya Abdul-Mateen II, Anna Diop, Evan Alex, Shahadi Wright Joseph, Madison Curry, Cali Sheldon, Noelle Sheldon
Written and Directed by: Jordan Peele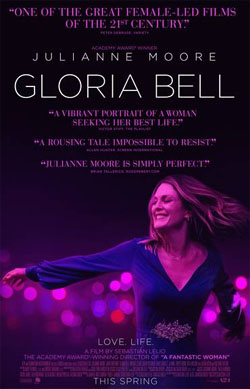 By S.P. – Stellar Performance by Julianne Moore
Gloria Bell is a remake of Gloria. If you have seen Gloria, every shot of this English language version will look familiar.
Gloria Bell (Julianne Moore) is 58 years old. She's been divorced for 12 years and has spent most or all of that time living alone. She likes to go out dancing and it's on one of her evenings out that she meets Arnold (John Turturro), a freshly divorced former Marine. The two hit it off and a relationship begins to form.
While the ups and downs of this newly formed couple may take up a large portion of the run time of Gloria Bell, it's still somewhat difficult to say that is what the film is actually about. Ultimately, it's simply about Gloria, and the life that she is living as a 58-year-old single woman.
It's similar to a coming of age story. Most of those same elements are here, navigating life and love and trying to find one's place in the world.
Of course, Gloria Bell is much older than that, which is part of what makes the film so fascinating. It's clear that Gloria has had her coming of age moments already. She knows who she is, she's comfortable in her own skin. She navigates the world mostly alone, but never does she seem without the confidence to do so. Arnold still isn't sure how to handle being divorced, in many ways, we learn, that he really isn't yet. Gloria has been there and done that.

Starring: Julianne Moore, John Turturro and Michael Cera.
Captain Marvel Takes a Trip to the 90s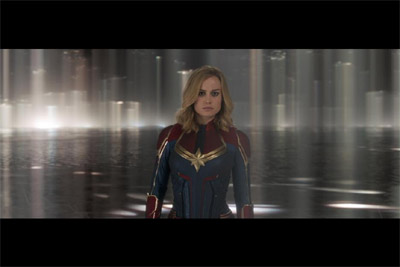 The movie starts of with "Vers" a.k.a. Captain Marvel (Larson) is a member of the Kree Starforce fighting against the shapeshifting Skrulls in an intergalactic war. A Skrull ambush leads to Vers getting separated from her fellow Kree fighters, led by her mentor Yon-Rogg (Jude Law), and eventually crash-landing on Earth in the year 1995. On the run from the Skrull, who are led by Talos (Ben Mendelsohn), Vers eventually teams up with a young Nick Fury (Samuel L. Jackson) and the two search for Dr. Wendy Lawson (Annette Bening), a scientist whose work may not only end the Kree-Skrull War, but hold the key to Vers' past, which she can't remember since waking up on the Kree planet Hala six years ago.
Cast: Brie Larson, Samuel L. Jackson, Ben Mendelsohn, Djimon Hounsou, Lee Pace, Lashana Lynch, Gemma Chan, Rune Temte, Algenis Perez Soto, Mckenna Grace, with Annette Bening, with Clark Gregg, and Jude Law.
Expands to More Cities on 3/15 and 3/22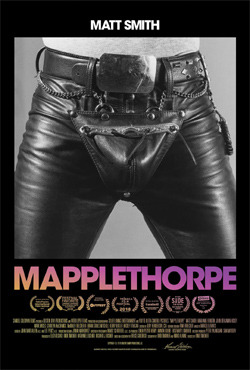 Robert Mapplethorpe is arguably one of the most important artists of the 20th century. Mapplethorpe discovered himself both sexually and artistically in New York City throughout the 70's and 80's. The film depicts Mapplethorpe's life from moments before he and Patti Smith moved into the famed Chelsea hotel, home to a world of bohemian chic. Here, he begins photographing its inhabitants and his new found circle of friends including artists and musicians, socialites, film stars, and members of the S&M underground. Mapplethorpe's work displayed eroticism in a way that had never been examined nor displayed before to the public. Exploring the intersection of his art, his sexuality and his struggle for mainstream recognition, MAPPLETHORPE offers a nuanced portrait of an artist at the height of his craft and of the self-destructive impulses that threaten to undermine it all.
Directed by: Ondi Timoner
Cast: Matt Smith, Marianne Rendón, John Benjamin Hickey, Mark Moses, Carolyn McCormick, Brian Stokes Mitchell, Kerry Butler .
How to Train Your Dragon: The Hidden World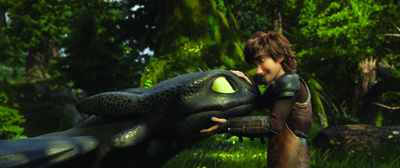 Dreamworks' new How to Train Your Dragon movie lives up to the franchise legacy with its third and final installment, The Hidden World. It's a fun and moving story all about what love looks like, and that feels right.
In The Hidden World, Hiccup, his beloved dragon, Toothless, and his colorful crew send a group of powerful warlords reeling when they rescue a ship full of their dragon cargo. Determined to eliminate the threat, they turn to a famous dragon slayer, a ruthless tyrant named Grimmel. With such a cunning hunter at their doorstep, Hiccup must decide what's best for his people even if that means risking everything and everyone.
On so many levels, How to Train Your Dragon: The Hidden World, just works. Visually, emotionally, this concluding film in Hiccup's story entertains and enlightens. We watch Hiccup grow into the chief he was destined to become, overcoming enormous obstacles and his personal doubts.
It's a movie that teaches us the importance of friends and family; the support they can give in trying times can be life-saving. Ultimately, The Hidden World illuminates what real love does.
CAST: Jay Baruchel, America Ferrera, Cate Blanchett, Gerard Butler, Jonah Hill, Kristen Wiig, Christopher Mintz-Plasse, Craig Ferguson, Kit Harington, and F. Murray Abraham
Director: Dean DeBlois
Writer: Dean DeBlois, based on the books of Cressida Cowell
Producers: Brad Lewis, Bonnie Arnold
In Theaters on Wednesday, February 13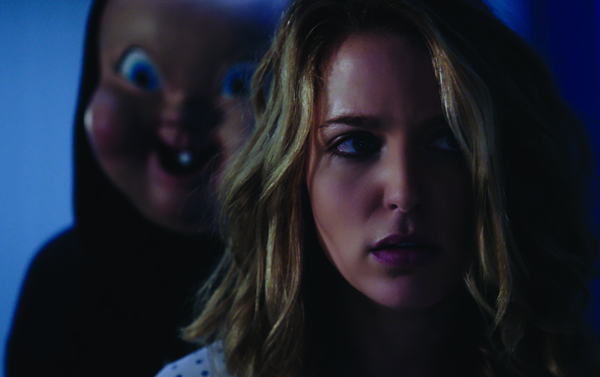 Hilarious Sequel
Happy Death Day" staring Jessica Rothe as a stuck-up college student who relived the same day over and over again, because at the end of it she always got killed by a psycho in a baby mask before waking right back up at the beginning. The film ended with Rothe's character, Tree, solving her own murder and waking up on Sept. 19, the day after her deadly time loop, with her new boyfriend Carter (Israel Broussard).
"Happy Death Day 2U" begins at the exact same time, a few blocks away, when Carter's roommate Ryan (Phi Vu) wakes up, interrupts their pda, and then walks to the college science lab to continue his previously unseen experiments with the "Sisyphus Quantum Cooling Reactor," or "Sissy" for short.
The invention, which sure has had a lot of unexpected activity lately and gets shut down by the school, and Ryan's day only gets worse from there, because a killer in a baby mask murders him almost immediately afterward. Ryan wakes up once again on Sept. 19 and tries to tell Carter and Tree about his vivid sense of déjà vu, at which point Tree takes over as only Tree can, with endearing aggravation and a singular sense of humor, laying out the whole plot and grabbing a baseball bat to kick the babyface murderer's butt.
But the solution to Ryan's problem takes a very unusual turn, and it sends Tree rocketing back to Sept. 18, pissing her off to no end. But there's something slightly different this time. Some of the familiar details from "Happy Death Day" have changed, and Carter is now the loving boyfriend of Tree's sorority sister Danielle (Rachel Matthews), who no longer seems selfish and flaky. Tree is stuck in her old time loop, but now she's in a parallel dimension, and that poses a whole bunch of brand new questions and problems.
In Theaters on Friday, February 14
A project long in the making – visual stunning, astounding battle scenes
Alita: Battle Angel is a special effects marvel that raises the 3D bar. The long awaited film adaptation of Yukito Kishiro's hit Japanese manga is finallly here. The superstar pairing of producer/writer James Cameron and director Robert Rodriguez pushes cinema forward in a new direction. Alita takes place roughly 300 years from now, in the dusty streets of Iron City, a ramshackle junkyard metropolis huddled in the shadow of the flying citadel of Zalem. Ever since a vaguely explained apocalyptic war centuries before, traffic between the two cities is now highly restricted. A kindly doctor named Dyson Ido (Christoph Waltz) who specializes in repairing half-human cyborgs using scavenged parts, stumbles across the battered shell of a former robot superweapon, nursing her back to life and naming her Alita (Rosa Salazar) after his late daughter. A born-again innocent initially unaware of her bloodthirsty past, Alita soon starts emoting like a normal human teenager, even developing a crush on handsome young robo junk dealer named Hugo (Keean Johnson). Of course, Alita's innocence cannot survive her growing awareness of the harsh, violent and cruel world all around her. As she begins to piece together her warrior past, she implores Ido to let her join his shadowy band of cyborg bounty hunters. But Alita has little idea of the danger she faces from Ido's ex-wife Chiron (Jennifer Connelly) and her Machiavellian new lover, Vector (Mahershala Ali), who control the brutal gladiatorial sports tournament Motorball, in which heavily modified robo-rivals smash each other to pieces on a fast-moving raceway. Both are working for a sinister puppet-master high up in Zalem, who has dark designs on Alita.
In Theaters on Friday, January 18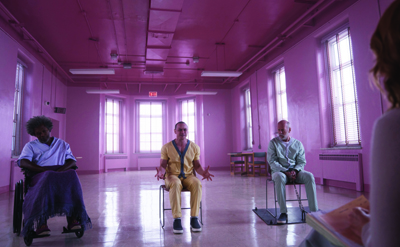 James McAvoy and the Horde Steal the Show
Glass, which is set several weeks after the conclusion of 'Split,' follows David Dunn (Bruce Willis), the protagonist of 'Unbreakable,' as he determinedly prowls the streets of Philadelphia. With the help of his son, Joseph (Spencer Treat Clark), who also appeared in the trilogy's original film, David passionately searches for the man who's responsible for the recent abductions and murders of local teenage girls.
Meanwhile, Kevin Wendell Crumb (James Mcavoy) and the multiple identities who reside within him do whatever it takes to stay under the radar and not get caught by the police. But after a chance encounter with Dr. Ellie Staple (Sarah Paulson) and officers, both Kevin and David are set to a local facility, the Raven Hill Memorial Psychiatric Research Hospital, which treats mental disorders. The facility also holds Elijah Price, who refers to himself as his alter-ego, Mr. Glass (Samuel L. Jackson), and holds secrets critical to both of his fellow patients.
Dr. Staple soon tells all three of her patients that she's determined to treat them for what she insists is a false belief of being real-world superheros. As the three self-proclaimed superheros then begin to battle back against the people who are trying to repress them, Joseph, as well as Casey Cooke (Anya Taylor-Joy), the only captive to survive an encounter with Kevin's most dangerous alter-ego, The Beast, and Elijah's mother (Charlayne Woodard) all set out to fight the injustices against the men they care about, as well as the evils that are plaguing them.
Director: M. Night Shyamalan
Starring: James Mcavoy, Bruce Willis, Anya Taylor-Joy, Sarah Paulson and Samuel L. Jackson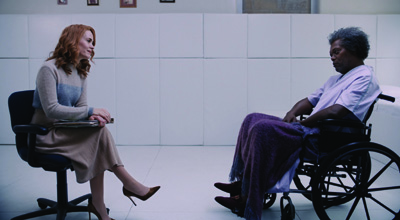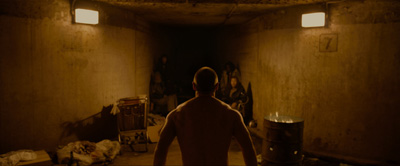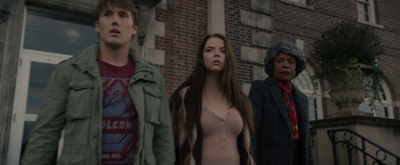 In Theaters on December 21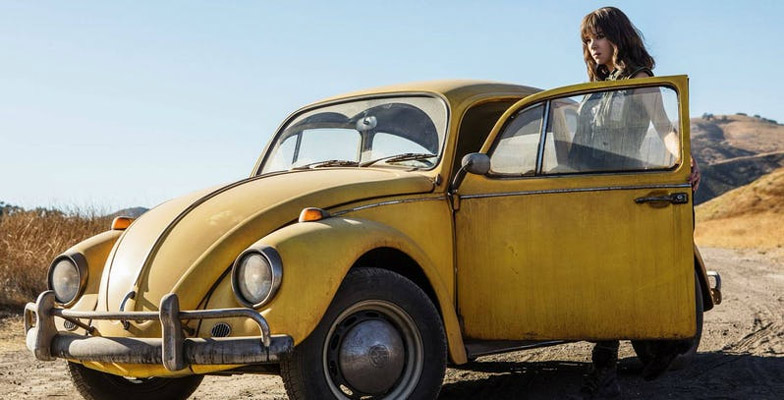 'Bumblebee' best 'Transformers' movie by a so far

Bumblebee kicks off during the war on Cybertron, where Bumblebee (briefly voiced by Dylan O'Brien) and his fellow rebels must flee from the Decepticons. Optimus Prime (Peter Cullen) keeps the approaching Decepticon forces distracted so Bumblebee and the other Autobots can escape Cybertron and flee to safe havens around the galaxy. Bumblebee in particular is given the task of heading to Earth and protecting the planet from Decepticons so that the rebels may regroup and eventually regain their home of Cybertron. However, Bumblebee's arrival on Earth is troubled when he runs across a group of U.S. soldiers led by Jack Burns (John Cena), who immediately orders the Autobot be hunted and destroyed. Then, things get worse when the humans and Bumblebee are attacked by a Decepticon, who destroys Bee's voice box and damages his memory before being defeated.
After some time, Bumblebee is discovered in his hidden state as a Volkswagen Beetle by the young mechanic Charlie Watson (Hailee Steinfeld). The girl convinces the owner of the garage where Bee is hiding to give her the car, but when she takes the Beetle home, she soon learns there's more to it than meets the eye. A social outcast among her classmates and distanced from the rest of her family – her mother Sally (Pamela Adlon), step-father Ron (Stephen Schneider) and little brother Otis (Jason Drucker) – Charlie forms a fast friendship with the stranded Autobot, even giving him the name Bumblebee. However, when two Decepticons, Shatter (Angela Bassett) and Dropkick (Justin Theroux), track Bumblebee to Earth, Charlie must help protect Bee and the planet from those that would do them harm.
Directed by Travis Knight (Kubo and the Two Strings) from a script by Christina Hodson (Birds of Prey), Bumblebee returns the Transformers franchise to its grounded roots. The prequel nature of Bumblebee allows the film to ignore the continuity of the previous five movies, and it's undoubtedly for the best. In a series that has continually rewritten its own history to insert Autobots in Arthurian legend and elsewhere across time, Bumblebee is a breath of fresh air as it focuses more on its core characters than on bigger and badder Transformers or attempting to expand the universe in inorganic ways. Bumblebee is a relatively simple story about a girl and her friend, who just so happens to be a rebel robot fleeing the oppressive faction of his alien race.
CAST: Hailee Steinfeld, John Cena, Jorge Lendeborg Jr., John Ortiz, Jason Drucker, Pamela Adlon, Stephen Schneider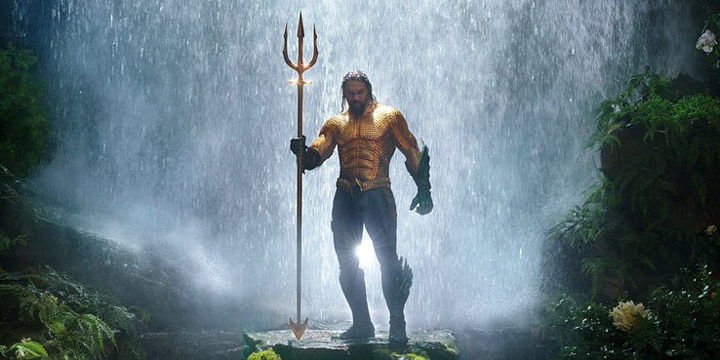 Aquaman is a fun popcorn movie for everyone. There's action, humor, love, loss, huge battles, and even quiet moments, all the things a great superhero film should have, and Aquaman delivers it.
Aquaman picks up shortly after the events of Justice League, with Arthur a reluctant hero who uses his abilities as half-human, half-Atlantean to save those in need of help. In flashback and voiceover, Arthur reveals he's the son of Queen Atlanna (Nicole Kidman) and lighthouse keeper Thomas Curry (Temuera Morrison), who fell in love despite the differences between their worlds. However, Atlanna returned to Atlantis when Arthur was young in order to protect her family, and she was executed by the king after bearing him a son, Arthur's half-brother, Orm (Patrick Wilson). In the present day, Arthur saves a submarine full of humans from pirates lead by David Kane (Yahya Abdul-Mateen II), but when one of the pirates becomes trapped and Arthur has the chance to save him, he refuses making an enemy of David.
Once Arthur returns home, he's confronted by Princess Mera (Amber Heard), who pleads with him to venture to Atlantis and take his rightful place as its king, preventing Orm from waging war on the surface. Mera and royal vizier Vulko (Willem Dafoe) have found a clue that will lead Arthur to the lost trident of King Atlan, and if Arthur retrieves the weapon, he will wield the power of the seas and be able to take the throne from Orm. Arthur, however, is not enthused by the plan since he wants nothing to do with the kingdom that executed his mother. Meanwhile, Orm is trying to unite the remaining underwater kingdoms with the help of Nereus (Dolph Lundgren), in order to start a war with the surface dwellers. With so many enemies working against him, it's unclear if Arthur will be able to find Atlan's trident in time and whether he'll be worthy to wield it in order to prevent a war.
Starring Jason Momoa, Amber Heard, Willem Dafoe, Patrick Wilson, Dolph Lundgren,
Yahya Abdul-Mateen II, Ludi Lin, Temuera Morrison, and Nicole
In Theaters on December 21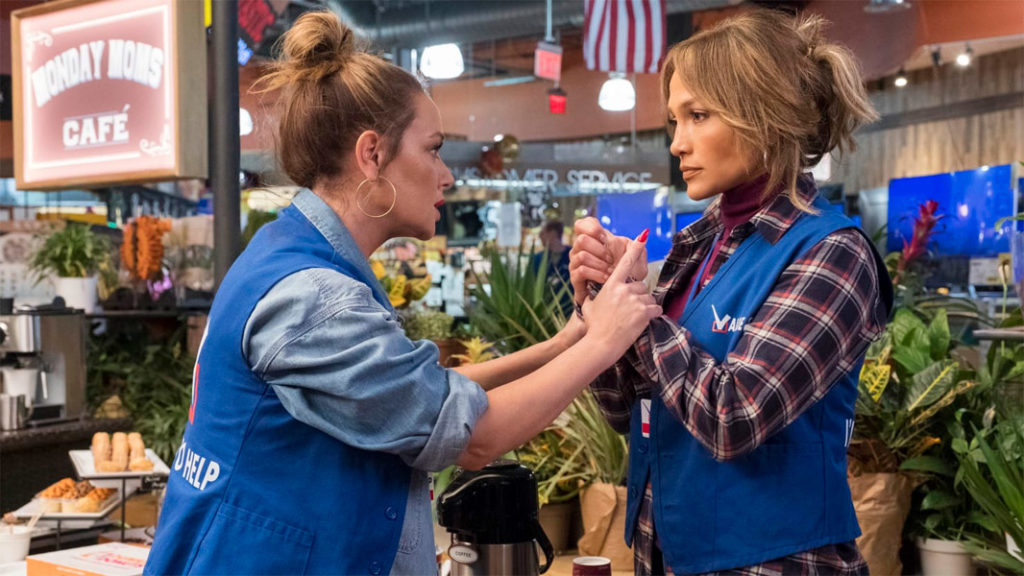 Second Act is a fun movie with humor and heartwarming moments.
Second Act follows Maya Vargas, a Queens grocery store employee who is fighting for a promotion, right around her 43rd birthday. When she ends up disappointed, losing the position to a college-educated candidate, her godson takes matters into his own hands and uses his millennial smarts to apply Maya for high-ranking jobs in NYC with a fake resume. Maya nabs a position as a consultant with a cosmetics giant, based on her resume that claims she was a Harvard grad, member of the Peace Corp and Estée Lauder employee. So of course, she has to pretend to be all those things, while also proving that she is qualified with the experience we know she has. At her first day on the job, Maya butts heads with her new rival Zoe (Vanessa Hudgens), and the pair are challenged to see which lady can create a profitable, all-organic skin product in the next four months.
While things are looking up for Maya in the working world, she is struggling in her love life, as her near-perfect boyfriend Trey (Milo Ventimiglia), breaks up with her, as he is ready to get married and start a family, and she has her reasons for why she is not. It's revealed that Maya was pregnant at 16 and gave up her daughter, Sarah, for adoption and has never been able to forgive herself, nor tell her longterm boyfriend about what happened. Her BFF, Joan, played by the hysterical Leah Remini, pushes Maya to tell Trey the truth as she visits Maya at her new Soho apartment, owned by the company. And instead, they go shopping at Barney's on the business's dime a cure for all things, especially heartbreak.
After a key development, Zoe and Maya join forces and work together, creating their separate products while supporting each other through it.Second Act explores not only the importance of female friendship and support, but also the love of self.
Starring: Jennifer Lopez, Leah Remini and Milo Ventimiglia.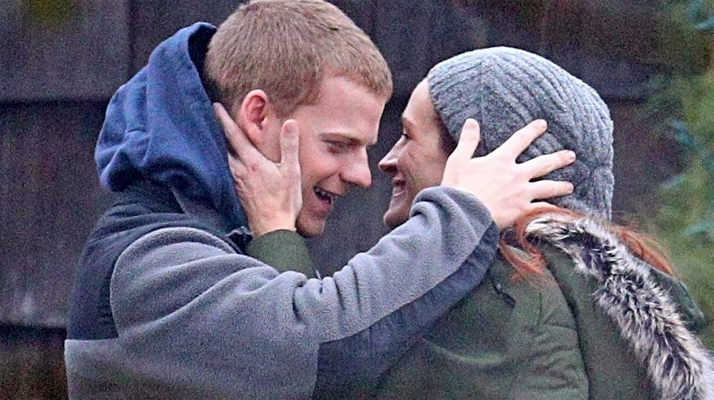 Written/Directed by Peter Hedges, Ben Is Back is a new drama about a son who returns home to his unsuspecting family on one fateful Christmas Eve.
From the moment Ben shows up on the front lawn with nothing but a hoodie and a vape pen, his family is on high alert. Even though the scruffy 19-year-old says that he's doing great, and that his sponsor encouraged him to go home for the holidays, his sunken eyes tell a different story. Besides, it was only a few months ago that his mom, Holly, found him lying on the staircase with a needle on his arm. And that wasn't the first time. In fact, as Holly is about to learn the hard way, Ben's one of the more notorious addicts in town; it seems like there isn't a junkie within 20 square miles who hasn't run into him for one reason or another. His wary mother welcomes him but finds that she must do everything in her power to avoid the family's downfall in the next twenty four hours, for her beloved son who is still very much in harm's way.
Starring: Julia Roberts, Lucas Hedges, Courtney B. Vance and Kathryn Newton.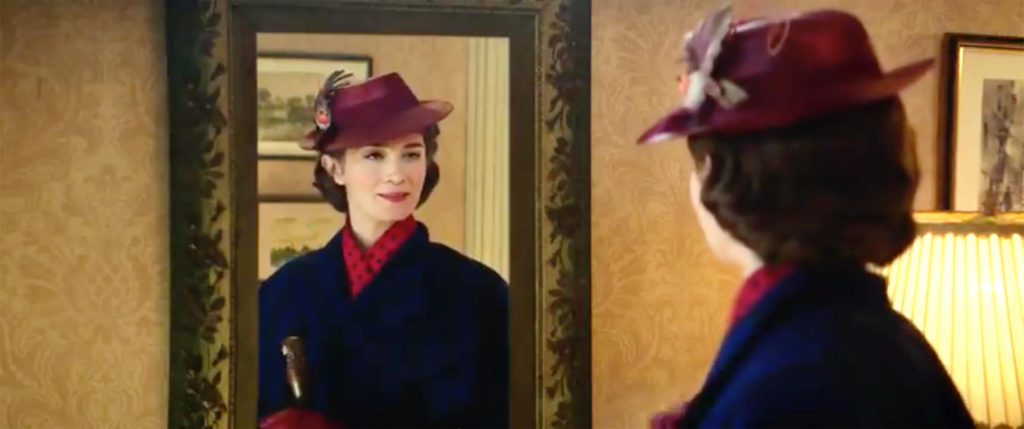 Mary Poppins Returns opens in U.S. theaters on December 19, 2018
MARY POPPINS RETURNS is a well-made, adorable, enjoyable, fun movie that the whole family will enjoy The movie has many moments and scenes that are nostalgic to the first movie.
MARY POPPINS RETURNS, set years after the original Disney movie musical, finds Michael Banks and his sister Jane all grown up, and Michael has his own children who are in desperate need of a Nanny. MARY POPPINS RETURNS has a strong moral worldview, with more imagination and less magical thinking, about supporting each other as a family.
After a great song about blessing from above, the movie cuts to Michael and his sister Jane Banks, who are working hard to stay afloat. This has been an especially hard year for Michael and his children, because of the passing of his wife. When the bank shows up to tell Michael he hasn't paid his loan on the house in several months, he says he'll pay it off. They tell him that this isn't acceptable, and the bank needs the entirety of the loan paid off because he was so far behind. Michael is distraught and doesn't know how he will accomplish this, but Jane reminds him that their father had stock in the Bank, they just must find the missing certificate saying they have the stock.
Shortly after this, when Michael's children, Anabel, Georgie, and John are walking in the park, Georgie sees a kite that Michael had thrown away and runs after it. Just at that moment, Mary Poppins floats down from the sky with the kite. Mary Poppins tells Michael she will help with the children, while he searches for the bank certificate.
Will Michael be able to find the certificate with the help of Jane? Will the children learn how to use their imagination, instead of being defeated because of the loss of their mother?
Cast: Emily Blunt, Lin-Manuel Miranda, Ben Whishaw, Emily Mortimer, Julie Walters, Pixie Davies, Nathanael Saleh, introducing Joel Dawson with Colin Firth and Meryl Streep.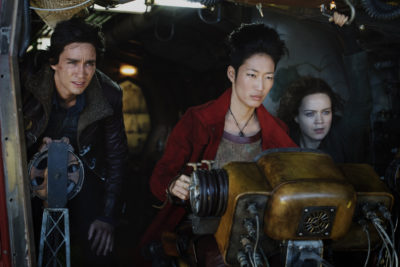 Mortal Engines is the film adaptation of Philip Reeve's popular steampunk young adult novel. It is visually impressive, a huge film loaded with tons of special effects.
Set during the post-apocalyptic future where cities are operated on wheels, the movie follows a partially-disfigured young woman named Hester Shaw (Hera Hilmar) and her quest to kill Thaddeus Valentine (Hugo Weaving), the man who responsible for the death of her mother Pandora (Caren Pistorius). But her personal vendetta is unexpectedly sidelined when she got entangled in a bigger scheme involving Thaddeus' plot to destroy the world with a weaponised machine using centuries-old technology. Soon, Hester joins forces with an aspiring aviator Tom Natsworthy (Robert Sheehan) and the leader of the rebellious Anti-Traction League, Anna Fang (South Korean singer-turned-actress Jihae) to stop Thaddeus at all cost.
Starring: Stephen Lang, Robert Sheehan, Hera Hilmar, Ronan Raftery.
ROMA
ROMA is Now Available Globally in Theaters and on Netflix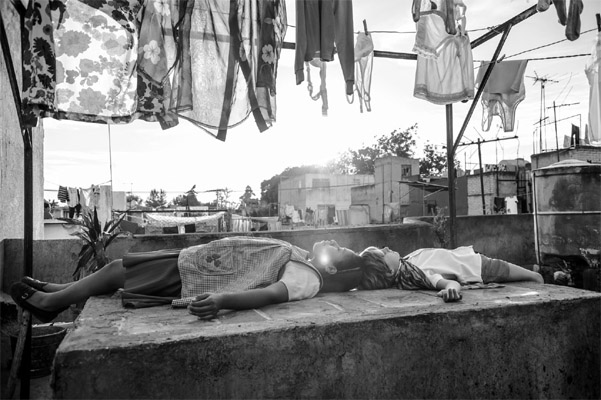 Alfonso Cuarón digs deep into his Mexican childhood with his tribute to the women who raised him.
ROMA is a beautiful portrait of a young woman of Mixteco heritage set in Mexico City during the 1970s. Shot entirely in black and white, and with subtitles in Spanish and Mixtec, the film follows Cleo as she works as a live-in nanny and maid for an upper-middle-class family in the wealthy Colonial Roma district. Throughout the film, Cleo straddles the line between employee and family member, inching closer to the latter as the household unravels when the father abandons the family.
The domestic helper is the heart of the story, who works for the affectionate but occasionally livid Sofia and the rest of her family. Through transfixing long takes that capture the monotony of Cleo's chores, Cuarón dotingly honors Cleo's unsung rituals: cleaning, looking after Sofia's lively four children whom she loves like her own, interacting with her best friend and co-worker Adela, going on movie dates with her self-absorbed, martial-arts-loving boyfriend, and so on.
At first, the lives of Cleo and Sofia run on parallel yet detached lines, save for regular household interactions and cozy evenings jointly spent in front of the TV, where Cleo is treated as part of the family. But when a marital separation and an unwanted pregnancy upset the lives of the two women from different ranks of the social order, their fates cross paths in a real sense for the first time. And, as the world around their newfound female camaraderie slowly crumbles with earthquakes, wildfires, violent political demonstrations and one especially traumatic episode of unimaginable grief, filmed with unwavering empathy Roma's physical and emotional scope grows and deepens. The movie touches on the political issues of the time, like land disputes and class wars, but without ever losing focus on Cleo, who is played by first-time actor Yalitza Aparicio. In the end, she's the heart of ROMA.
Cast: Yalitza Aparicio, Marina De Tavira, Jorge Antonio Guerrero Martinez, Diego Cortina Autrey, Carlos Peralta, Daniela Demesa, Marco Graf, Nancy Garcia, Veronica, Garcia, Andy Cortes, Fernando Grediaga.