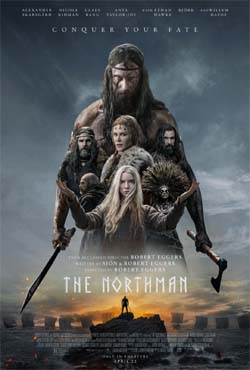 S.P. – Bloody Viking Revenge Epic
In the late 9th century, young Prince Amleth (Oscar Novak) eagerly awaits his father's return from battle. King Aurvandill War-Raven's (Ethan Hawke) ships arrive with chests of looted treasure and chained slaves. Queen Gudrún (Nicole Kidman) warmly greets her conquering husband. His bastard brother, Fjölnir the Brotherless (Claes Bang), curses the Fool (Willem Dafoe) who mocks their triumph. But the King is in good humor with a sacred duty. Aurvandill decides it is time for his beloved son's rite of passage as a man. The ceremony is cut short by treachery. Fjölnir uses the distraction to attack his brother, usurp the throne, and steal his beautiful wife. 
Years later, a grown Amleth (Alexander Skarsgård) attacks a Slavic village with a gang of raiders. He overhears that Fjölnir has fled to Iceland. Amleth disguises himself with the slaves being sold to Fjölnir. A captured witch, the blonde Olga of the Birch Forest (Anya Taylor-Joy), recognizes Amleth as an interloper. They become lovers and together take down Fjölnir.

Cast: Alexander Skarsgard, Anya Taylor-Joy, Nicole Kidman
Director: Robert Eggers
THE UNBEARABLE WEIGHT OF MASSIVE TALENT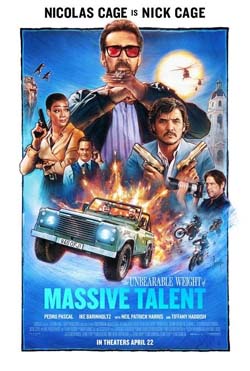 S.P. – Nicolas Cage is quite the character, in "The Unbearable Weight of Massive Talent" and takes this movie to a whole different level.
The Unbearable Weight of Massive Talent opens with Cage in a situation unfortunately familiar to the actor, he's broke. He's auditioning for a role he actually wants, but a part of him knows that he won't get it and that he'll end up instead getting the part that pays a quick million but degrades his skill and soul just a bit more. Except, this big paycheck is a bit of a different gig for the actor. He's hired for the birthday party of a very rich man with a wannabe screenplay and a crime family.
It seems humiliating and pathetic at first, but the island vista Cage goes to become pretty inviting, and soon Cage is talking movies and drinking whiskey with the millionaire, Javi Gutierrez. Just when the two become buddies, however, Cage gets intercepted by the CIA, with an agent informing him that Javi's gangster family has kidnaped a girl as a political prisoner, so of course Cage gets roped into being a kind of investigative spy on the Gutierrez family as he sticks around and works on a movie script with Javi. As they drink and drop acid together, the two develop a script about Cage and Javi hanging out and becoming friends while working on a script, and Cage introduces the plot device of a kidnaped girl; before long, real-life starts to seem very much like a movie.
Cast: Nicolas Cage, Pedro Pascal, Sharon Horgan, Ike Barinholtz, Alessandra Mastronardi, Jacob Scipio, Lily Sheen, with Neil Patrick Harris, and Tiffany Haddish
Directed by: Tom Gormican
Written by: Tom Gormican & Kevin Etten
Produced by:Nicolas Cage, Mike Nilon, Kristin Burr, p.g.a., Kevin Turen
Fantastic Beasts: The Secrets of Dumbledore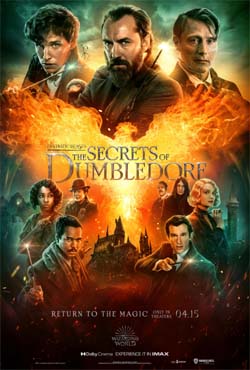 S.P. – An Magical Wizarding World full of adventures.

Mads Mikkelsen takes over the reins of villainous dark wizard Gellert Grindelwald in a mostly magical return to Hogwarts. Fantastic Beasts: The Secrets of Dumbledore pits the two greatest wizards of their time in a subterfuge-filled battle to control the Ministry of Magic. They both assemble loyal followers in a cat and mouse game of deception. Magizoologist Newt Scamander (Eddie Redmayne) plays a key role. But to the delight of Harry Potter fans, Albus Dumbledore (Jude Law) is the star of this film. His family secrets and past indiscretions are laid bare in a plot tailored to the ardent Wizarding World faithful.
Set in the late thirties, the birth of an important magical creature raises the stakes for Gellert Grindelwald. Wizards everywhere will soon choose a new Minister of Magic. A sworn enemy of the Ministry and a hunted criminal, Grindelwald sends his tortured lieutenant, Credence Barebone (Ezra Miller), to do his dirty work. Dumbledore and Grindelwald cannot raise wands against each other. Lovers in their youth, they swore a magical blood bond together.
Dumbledore musters a unique team to get past this significant obstacle. Even worse, Grindelwald has achieved an ability to see relevant future events. He'll be able to thwart any attack by Dumbledore. The key to Dumbledore's plan is separate missions. No one, in the first incarnation of Dumbledore's Army, will know what the others are doing. Newt recruits his brother, Theseus (Callum Turner), and on Dumbledore's insistence, a dear old friend. Professor Hicks (Jessica Williams), a Hogwarts teacher with exceptional defense against the dark arts skills, is sent to collect the muggle Jacob Kowalski (Dan Fogler). Whose heart still aches for his beloved Queenie Goldstein (Allison Sudol), a frightened but important tool for Grindelwald. Wands clash and past sins are laid bare as the vote for the future looms in the mountains of Bhutan.
Directed by: David Yates
Writers: J.K. Rowling & Steve Kloves
Based upon a screenplay by J.K. Rowling
Producers: David Heyman, J.K. Rowling, Steve Kloves, Lionel Wigram, Tim Lewis
Executive Producers: Neil Blair, Danny Cohen, Josh Berger, Courtenay Valenti, Michael Sharp
Cast: Eddie Redmayne, Jude Law, Ezra Miller, Dan Folger, Alison Sudol, Callum Turner, Jessica Williams, Katherine Waterston, and Mad Mikkelsen.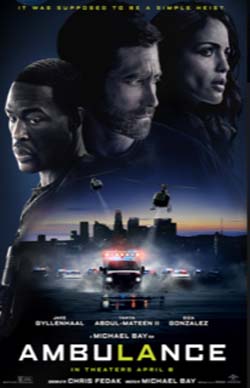 S.P.  – Nonstop Action Movie with lots of great shoot out scenes.
Yahya Abdul-Mateen II stars as Will Sharp, an ex–Marine with an infant son and a cancer–stricken wife (Moses Ingram). Desperate for money, he goes to his brother, Danny (Jake Gyllenhaal), for help. Will was adopted by Danny's father, an infamous bank robber who took no prisoners. Will tried his best to get away from his family's criminal lifestyle; which also meant cutting ties with his beloved brother. Danny promises millions with an easy score. Steal a massive federal deposit from a downtown bank. Danny has the team and plan worked out. He just needs another trusted man as a driver. The heist devolves into pure chaos. The Sharp brothers are forced to hijack an ambulance with an injured rookie cop (Jackson White) and paramedic, Cam Thompson (Eiza González), as hostages. Ambulance is non stop action throughout the entire movie, from thrashing cars to nonstop shoot outs scenes and great special effects with incredible drone footage.
Cast: Jake Gyllenhaal, Yahya Abdul-Mateen II, Eiza González
Screenplay By: Chris Fedak, based on the original story and screenplay for the 2005 Danish film Ambulancen by Laurits Munch-Petersen and Lars Andreas Pedersen
Directed by: Michael Bay
Produced by: Michael Bay, Bradley J. Fischer, James Vanderbilt, William Sherak, Ian Bryce.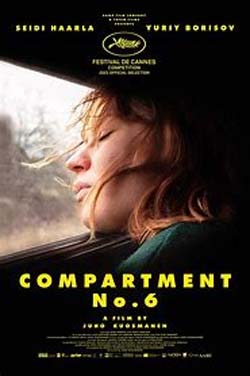 S.P. – A friendship developes between two unlikely strangers.
The film is set in Russia not long after the collapse of the Soviet Union, and although it is primarily drama, it has elements of humor and romance too. It actually starts, not on a train but at a party, in a spacious Moscow apartment, where a glittering mix of intellectuals and artsy types have gathered in Bohemian hipness, led by charismatic hostess Irina (Dinara Drukarova), an academic at the Moscow university where Finnish student Laura (Seidi Haarla) is studying anthropology. Irina is also Laura's lover, and the pair were supposed to embark on a trip to the Arctic together the next day, to see some ancient hieroglyphs that Irina had been gushing about to Laura. At the last minute, something comes up and Irina can't go, but she insists that Laura still go, alone.
She finds herself sharing a train compartment with Ljoha (Yuriy Borisov), an uncouth Russian miner whose obnoxious manner promises to make the long journey even longer. Laura kills time in the dining car and returns to find him smashed and rowdy, his behavior so offensive that she tries to slip the indifferent conductor (Julia Aug) some cash to find her another compartment. She even briefly considers the overcrowded bunks of third class.
At an overnight stop on the journey, she reluctantly agrees to accompany Ljoha to the home of his foster mother (Lidia Kostina), who helps break the ice between the strangers as she shares her peculiar wisdom about women over a steady stream of hooch. But when Laura invites a guitar–playing Finnish traveler (Tomi Alatalo) to share their compartment on the next leg of the journey, it's as if she's broken some pact with Ljoha that was still being negotiated.
COMPARTMENT NO. 6 is directed by Juho Kuosmanen, and stars: Seidi Haarla, Yuriy Borisov, Dinara Drukarova, Julia Aug, Lidia Kostina, Tomi Alatalo, Victor Chuprov, Denis Pyanov, Polina Aug.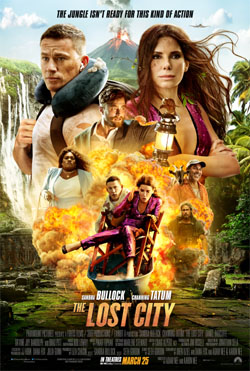 S.P.  – The Lost City does not take itself seriously. It is an escape film with a lot of physical humor.
Sandra Bullock, Channing Tatum, and a scene-stealing Brad Pitt are hilarious in a better than expected romantic comedy. The Lost City takes a reclusive author and clueless male model on a wacky slapstick adventure.
Sandra Bullock stars as Loretta Sage, a best-selling romance novelist who's been hiding from the outside world for five years. She continues to grieve after the death of her beloved archeologist husband. Loretta's publisher, Beth (Da'Vine Joy Randolph), forces her out of seclusion to start a book tour. Loretta dreads public appearances. Especially when all the lusty fans come to see Alan (Channing Tatum), the chiseled male model who portrays Dash, her fictional gallant hero, on the book covers.
Their first event turns out to be the disaster Loretta expected. Alan does his best to impress her but always comes off as an imbecile. The situation gets worse when Loretta is kidnapped by Fairfax (Daniel Radcliffe), a slighted media mogul. He's looking for the mythical Crown of Fire and thinks Loretta can decipher a clue to its remote island location. Alan springs into action to rescue Loretta. He contracts an elite soldier (Brad Pitt) for the job. But wants to tag along and prove his worth to Loretta.
Sandra Bullock and Channing Tatum elevate the script with talent. Loretta can't believe what's happening to her. And gets more frustrated by Alan's spectacular bungling. He tries his best to emulate Dash's heroics but falls short. Alan's a sweet guy that's tired of being ridiculed for his shirtless modeling. His noble efforts bring Loretta out of her shell. She's a capable woman who needed a nudge forward. Their scenes together in the jungle will have audiences howling with laughter.
Cast: Sandra Bullock, Channing Tatum, Daniel Radcliffe, Da'Vine Joy Randolph, Brad Pitt, Bowen Yang.
OPENS EXCLUSIVELY IN THEATERS MARCH 4.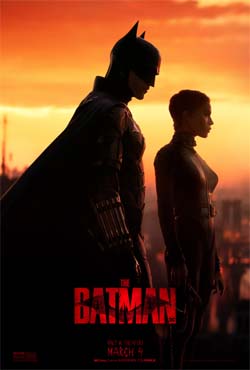 S.P. – A different kind of Batman movie, a more modern take Thriller, Mob story.
Following the murder of his parents, Bruce Wayne is two years into his crusade against Gotham City street crime. He's formed an alliance with upstanding cop Jim Gordon, but nothing prepares them for a chillingly planned series of atrocities by a macabre masked murderer who leaves riddles with each victim behind. As Batman unpicks the cryptic clues, the investigation peels away a greater conspiracy. But the real riddle is how the ranting killer's twisted motive ties back to Batman himself.
As the grisly murder rampage continues each time with a new puzzle and cypher to be decoded, Batman becomes obsessed with stopping the killer. He ignores the facade of his alter ego, billionaire heir Bruce Wayne. Alfred Pennyworth (Andy Serkis), his loyal caretaker since being orphaned as a boy, begs him to mind his birthright. The Wayne and Arkham families were pillars of the community. A clue leads Batman to organized crime boss Carmine Falcone (John Turturro) and his scarred lackey Oswald Cobblepot (Colin Farrell) who rule the underworld. He needs to infiltrate their inner sanctum and meets a cocktail waitress named Selina Kyle aka Catwoman (Zoë Kravitz)  and together they  fight against the crime and corruption to bring justice to the city.

Directed by: Matt Reeves
Writers: Matt Reeves & Peter Craig, based on characters from DC; Batman created by Bob Kane with Bill Finger
Producers: Dylan Clark, Matt Reeves
Executive Producers: Michael E. Uslan, Walter Hamada, Chantal Nong Vo, Simon Emanuel
Cast: Robert Pattison, Zoe Kravitz, Paul Dano, Jeffrey Wright, John Turturro, Peter Sarsgaard, Jayme Lawson, with Andy Serkis, and Colin Farrell.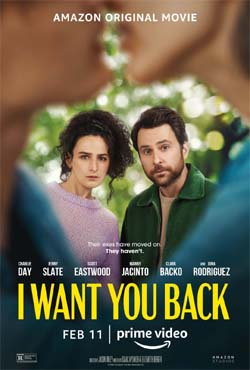 S.P. Quirky Funny Break-Up Movie
The movie starts when Emma (Jenny Slate) and Peter ( Charlie Day) both get dumped on the same day, they are devastated. The two work together in the same building, and as luck would have it they cross paths during this hard time, and confide in each other. A drunken night together leads them to come up with a diabolical plan to win back their exes. Peter becomes friends with Emma's ex, Noah (Scott Eastwood) and tries to remind him that Emma is special. Meanwhile, Emma is trying to break up Peter's ex-girlfriend Anne (Gina Rodriguez) by seducing her new boyfriend Logan (Manny Jacinto). The plan goes surprisingly well and what follows is an absolutely hilarious, and also predictable, story.
Starring: Charlie Day, Jenny Slate, Scott Eastwood, Manny Jacinto, Clark Backo, Gina Rodriguez, Mason Gooding, Dylan Gelula, Jami Gertz, Isabel May, and Luke David Blumm.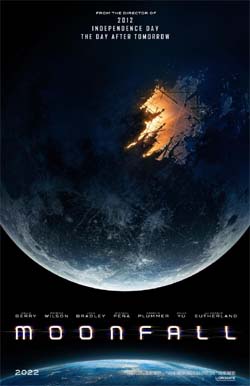 S.P. – Disaster filled Action Movie.
Moonfall opens in 2011 with astronauts Brian Harper (Patrick Wilson) and Jo Fowler (Halle Berry) leading a shuttle mission to repair a satellite. The operation takes a deadly turn when a mysterious swarm attacks before plummeting into the moon. Fowler is knocked unconscious as Harper saves them both. NASA disputes Brian Harper's recollection of the incident. He's dismissed while Jo Fowler's career advances. Harper's home life crumbles in the aftermath of public humiliation.
A decade later, wannabe NASA scientist and conspiracy buff K.C. Houseman (John Bradley), makes a terrifying discovery. The moon's orbit is starting to decay. It will break into pieces before smashing into Earth. He tries to warn NASA but is branded as someone "crazy". Houseman reaches out to Brian Harper; who also ignores him until the gravitation shift starts causing global chaos. The unlikely pair and Jo Fowler must overcome their differences in a last-ditch effort to save the planet.
Directed by Roland Emmerich, and written by Roland Emmerich & Harald Kloser & Spenser Cohen, and produced by Roland Emmerich, p.g.a. and Harald Kloser, p.g.a., the film also stars Michael Peña, Charlie Plummer, Kelly Yu, Eme Ikwuakor, Carolina Bartczak, and Donald Sutherland.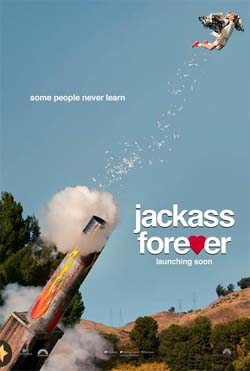 S.P. – Jackass Forever: Another round of funny stunts but not meant for Children.
Jackass Forever is the fourth installment in the Jackass movie franchise, celebrating the joy of being back together with your best friends and a perfectly executed shot to the dingdong. The original jackass crew return for another round of hilarious, wildly absurd, and often dangerous displays of comedy with a little help from some exciting new cast. Johnny and the team push the envelope even further in Jackass Forever.
Cast: Johnny Knoxville, Steve-O, Chris Pontius, Dave England, Wee Man, Danger Ehren, Preston Lacy and introducing Jasper, Rachel Wolfson, Sean "Poopies" McInerney, Zach Holmes, Eric Manaka.
Directed by: Jeff Tremaine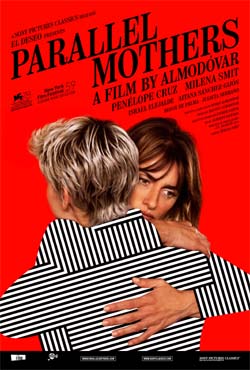 S.P. – One of Penelope Cruz's best performances, emotional movie about Motherhood.
Parallel Mothers (Spanish: Madres paralelas) is a 2021 Spanish drama written and directed by Pedro Almodóvar. The film stars Penélope Cruz and Milena Smit and features Aitana Sánchez-Gijón, Israel Elejalde, Julieta Serrano and Rossy de Palma.
The films begins with Janis played by Penélope Cruz in a fiery, generous performance which ranks among her best work. Like many families in Spain, Janis' past has been marked by the devastation of Fascism, and her great-grandfather's body still lies in a mass-grave somewhere outside his old village. At work one day as a photographer, she begins an affair with famous forensic archaeologist Arturo (Israel Elejalde) well-known for his work investigating such cases, and asks him to help reclaim their ancestor. When Janis unexpectedly gets pregnant, she's surprised but delighted. With a stable career, a beautiful magazine-spread flat, and the help of best mate Elena (Rossy de Palma) she decides to raise her child as a single mother, just as previous generations of women in her family did before her.
Janis later shares a hospital room with Ana, a teen single mother accompanied by her mother; they give birth at the same time. After both babies are held for evaluation, they are released, and Janis and Ana go their separate ways. Janis and Ana stay in touch, keeping one another updated on their babies' progress. Arturo arrives one day asking to see baby Cecilia; he reacts strangely, confessing that he doesn't believe the baby is his. Janis does a maternity test, which reveals that she is not Cecilia's biological mother, but she decides not to tell anyone.
Months later, Janis runs into Ana working at a cafe near her home; Ana has left her mother's home to fend for herself after her mother left to pursue acting on the road. Janis invites Ana up to her apartment, where Ana tearfully reveals that her baby Anita has suffered a crib death. Janis asks for a photo of Anita, which confirms her suspicions that her and Ana's babies were swapped in the hospital.
Janis later offers Ana a job as a live-in maid, watching over the house and baby Cecilia. She collects saliva samples from Ana and Cecilia without telling her they are for a maternity test, whose results confirm that Cecilia is Ana's daughter. Ana later reveals that her pregnancy was the result of a gang rape by her classmates, and her father pressured her into staying silent to avoid negative press attention. Janis and Ana also strike up a casual physical relationship, but Janis is unable to commit fully to Ana who wants more from her.
Arturo arrives with news that his foundation has approved the excavation of the mass grave, and also that his wife has recovered from cancer and they are separating. He and Janis celebrate with a night out on the town, making Ana jealous. Ana's mother also comes by to reconnect with Ana, admitting to Janis that she feels like a terrible mother but wanted so badly to pursue her dream as an actress.
Janis finally admits the truth to Ana, who reacts angrily and leaves in the night with Cecilia, to Janis' dismay. She calls Arturo and breaks the news to him as well; he spends the night with her as they console each other. The next morning Ana calls Janis, having calmed down, and says that Janis is still welcome to see Cecilia and be a part of her life.
Months later, Janis and Arturo travel to her home village, where he gathers information about the grave from surviving relatives and prepares for the excavation with his team. Ana later arrives with Cecilia, and Janis reveals to her that she is three months pregnant. When asked what she will name the baby, Janis says Ana if it's a girl and Antonio if it's a boy (after her grand-grandfather). The excavation is a success, and the village gathers at the exhumed grave to mourn their lost loved ones.
SCREAM IS ONLY IN THEATRES JANUARY 14, 2022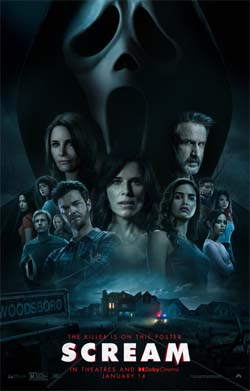 S.P. – Beloved slasher movie  returns with iconic characters we love.
Twenty-five years after a streak of brutal murders shocked the quiet town of Woodsboro, a new killer has donned the Ghostface mask and begins targeting a group of teenagers to resurrect secrets from the town's deadly past.
Ghostface lures our new victims and original characters in by attacking a young girl named Tara (Jenna Ortega). This is a character with a gallery of friends who will make up either the body count or the suspect list but the most significant is her older sister Sam (Melissa Barrera). She's essentially the new Sidney but with a past of her own that's far more complicated. She became the black sheep for five years after abandoning her loved ones when she learned of a family secret. This all comes into play as to why Woodsboro is once again being stalked by Ghostface and why the new and legacy characters have to come together to face him.
STARRING: Melissa Barrera, Kyle Gallner, Mason Gooding, Mikey Madison, Dylan Minnette, Jenna Ortega, Jack Quaid, Marley Shelton, Jasmin Savoy Brown, Sonia Ammar, with Courteney Cox, David Arquette and Neve Campbell.
HOTEL TRANSYLVANIA: TRANSFORMANIA will premiere exclusively on Prime Video globally January 14, 2022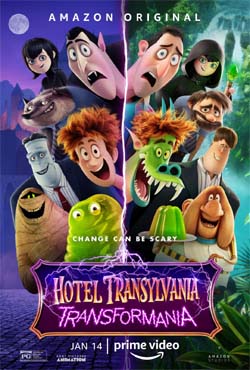 S.P. – There is plenty of humor in this film for the adults and kids. 
The party never stops when you live at Hotel Transylvania the only place where monsters can live it up!
Drac (Brian Hull) , ready to retire with his new wife Ericka (Kathryn Hahn), wants to hand the place over to his daughter "Mavis" (Selena Gomez), but has second thoughts when Johnny (Andy Samberg) her husband starts gushing about the very non-spooky improvements he'd like to make to the place. Put on the spot, he claims to have discovered a real-estate law that prevents humans from owning the monster-centric resort.
After a Freaky Friday mix-up via one of "Van Helsing's" (Jim Gaffigan) many experimental ray guns, "Drac" and "Johnny" switch into monsters and vice-versa. Unfortunately the ray gun breaks and learning that the transforma-gadget can only be fixed with a crystal buried in the heart of the Amazon rainforest, a now-mortal Drac and his dragon-in-law son set off to the jungle without telling anybody. But soon to be followed and joined by the rest of the Drac Pack, led by Mavis and by Dracula's doting monster-hunter wife Ericka Van Helsing.
Directed by Derek Drymon and Jennifer Kluska
Written by Amos Vernon & Nunzio Randazzo and Genndy Tartakovsky
Starring Andy Samberg, Selena Gomez, Kathryn Hahn, Jim Gaffigan, Steve Buscemi, Molly Shannon, David Spade, Keegan-Michael Key, Brian Hull, Fran Drescher, Brad Abrell, Asher Blinkoff.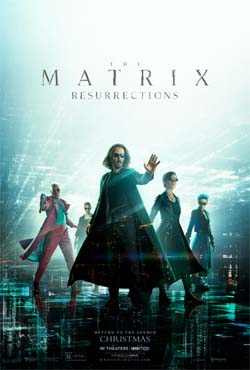 S.P.  – Never Ending Love Story.
Keanu Reeves returns as Thomas Anderson, a computer geek living an unfulfilled life and haunted by the idea maybe nothing is real. Strange signs and portents keep showing up in his life, forcing him to make a choice whether to step out of the numbing safety of mundanity or seek a dangerous uncharted path involving something called "The Matrix".
The Matrix 4 is very much a reset to the beginning of the series, not just harking back to the first film but reliving and remixing it, turning it upside down and poking at what's inside. Original writer and director Lana Wachowski returns to the world she created without her sibling Lilly Wachowski, and the new film feels almost like a director's com mentary on the original. The original films already played with layers of reality in a post-modern, self-reflexive way, and Resurrections doubles down with layer upon layer of meta self-awareness. Resurrections is more like a re-recording and a remix.
Cast: Keanu Reeves, Carrie Anne-Moss, Yahya Abdul-Mateen, Jessica Henwick, Jonathan Groff, Neil Patrick Harris, Priyanka Chopra-Jonas, Christina Ricci, Telma Hopkins, and Jada Pinkett-Smith.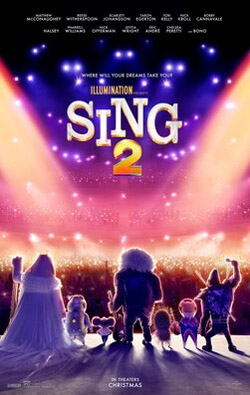 S.P. –  Funny colorful musical sequel.
Sing 2 continues the singing and dancing, pop-fueled adventures of anthropomorphized CGI animals. This time around the wacky menagerie tries to bring a reclusive rock star out of retirement to join their sci-fi-inspired stage show.
Buster Moon (Matthew McConaughey), the koala manager extraordinaire, wants to raise his game. His players have already conquered their small town. Buster sets his sights on the major leagues of Red Shores City, a Las Vegas-esque performers mecca where the big-timers play in dazzling casinos. Moon's trippy version of Alice in Wonderland does not impress Suki (Chelsea Peretti), the talent scout for the notoriously violent Jimmy Crystal (Bobby Cannavale).
Buster Moon refuses to be denied his dream. He packs up Johnny (Taron Egerton), Rosita (Reese Witherspoon), Ash (Scarlett Johansson), Meena (Tori Kelly), Gunther (Nick Kroll), and his wobbly-eyed lizard assistant, Miss Crawly (Garth Jennings), on a bus to Red Shores City. They sneak into an audition with Jimmy Crystal, where Buster promises a magnificent space travel spectacle. Starring the legendary Clay Calloway (Bono), who vanished fifteen years ago after his wife's tragic death. Jimmy Crystal opens his arena and checkbook to fund the lavish show. But swears he'll throw Buster off the roof if the koala lies or embarrasses him.
Stars: Matthew McConaughey, Reese Witherspoon, Scarlett Johansson, Taron Egerton,
Tori Kelly, Nick Kroll, Garth Jennings, Pharrell Williams, Halsey,
Bobby Cannavale, Letitia Wright, Eric André, Chelsea Peretti
and rock icon Bono is his animated film debut.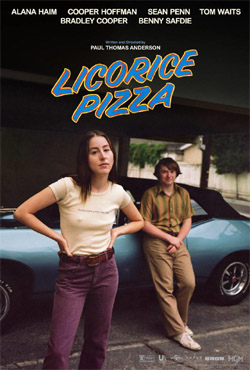 S.P. -Hilarious coming-of-age story Comedy
Licorice Pizza takes place in early seventies in Southern California during the oil crisis. Fifteen-year-old Gary Valentine (Cooper Hoffman) is instantly smitten by a bored photography assistant during his class yearbook session. Twenty-five-year-old Alana Kane (Alana Haim) hates her job, station in life, and the nerve of a high school boy hitting on her. Gary tries to impress her with his slightly famous resume as a child actor. Alana isn't impressed by his boasting, but does find his confidence refreshing. A dinner "date" leads to a up and down friendship.
Alana becomes a key part of Gary's entrepreneurial adventures. She takes Gary's attraction for granted until other girls his age start to enter the picture. She wonders if she can ever be an adult if a kid is her best friend. Conversely, Gary wants to prove to her that he has the maturity and ambition to succeed as a businessman. Jealousy, craziness, and strange encounters threaten their relationship. But there's something magnetic between them that keeps Gary and Alana firmly in each other's hearts.
Cast: Alana Haim, Cooper Hoffman, Sean Penn, Tom Waits, Bradley Cooper, Benny Safdie
THE ELECTRICAL LIFE OF LOUIS WAIN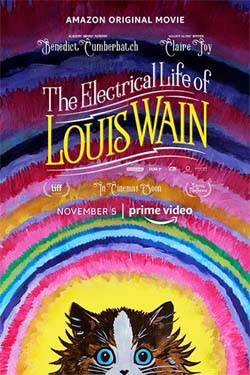 S.P. – Beautiful Story about a man who suffered from mental illness and grief and found relief in painting cats.
Born in London in 1860, Wain was the only male and the eldest of six children born into a modest middle-class household. At 20, after his father's death and needing to help support his mother and sisters, Wain quits his teaching job and finds inconsistent success as an illustrator. His efforts are rewarded with indifference and only fleeting appreciation, especially from sister Caroline (Andrea Riseborough).
Louis Wain (Benedict Cumberbatch), does find solace in his paintings bringing joy to others, even if not himself. Much of Wain's struggles come as a result of the death of his wife, Emily (Claire Foy). She is diagnosed with terminal breast cancer and she is shown deteriorating before eventually dying.
He started drawing pictures of cats. All sorts of cats big cats, small cats, wild cats, tame cats. Most were anthropomorphized, although some more than others. Wain's cat drawings were all the rage for a while and, because he never filed for a copyright, there were everywhere. But, like any fad, they faded away and all that remained was a man who was once famous but who hadn't profited from his fame and was therefore left bereft and destitute, coping with a mental illness that splintered his reality.
Directed by Will Sharpe
Written by Simon Stephenson
Starring Benedict Cumberbatch, Claire Foy, Andrea Riseborough, Toby Jones, Sharon Rooney, Aimee Lou Wood, Taika Waititi, Olivia Colman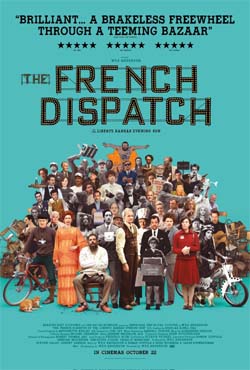 S.P. – Beautiful artistry and eccentric filmmaking. 
Set in the fictional Ennui-sur-Blasé during the mid-seventies, The French Dispatch is the foreign magazine of the Liberty, Kansas, Evening Sun newspaper. It's famed editor, Arthur Howitzer Jr. (Bill Murray), fled the midwest in his youth and became enamored by the odd happenings in the quirky French town. He never allowed crying in his office, but gave his reporters significant latitude to tell captivating stories. As long they kept their receipts in order and could justify wayward expenses.
The magazine's final issue is told in four distinct sections. The prologue has bicyclist Herbsaint Sazerac (Owen Wilson) riding through various seedy elements in the city. "The Concrete Masterpiece" by J.K.L. Berensen (Tilda Swinton) explores the works of visionary prison artist and convicted double murderer, Moses Rosenthaler (Benicio del Toro). Who became infatuated with a beautiful guard (Léa Seydoux). "Revisions to a Manifesto", written by Lucinda Krementz (Frances McDormand), chronicles the love affair between two student activists, Zeffirelli (Timothée Chalamet) and Juliette (Lyna Khoudri). The epilogue, "The Private Dining Room of the Police Commissioner" by food critic Roebuck Wright (Jeffrey Wright), recounts a sensational crime involving an accountant (Willem Dafoe), a boy (Winston Ait Hellal), and gang leader (Edward Norton).
Director: Wes Anderson
Cast: Adrien Brody, Tilda Swinton, Lea Seydoux, Frances McDormand, Timothee Chalamet, Kyna Khourdi, Jeffrey Wright, Mathieu Amalric, Edward Norton, Benecio del Toro, Stephen Park, Bill Murray, and Owen Wilson.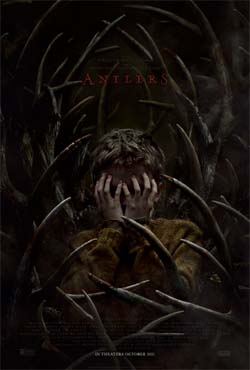 S.P. -Disappointing movie with great potential leads to nothing!
Antler takes place in a remote Oregon town shrouded in mist, poverty, and meth production. Keri Russell stars as Julia Meadows, a teacher at the local elementary school haunted by alcoholism and an abusive upbringing. She's come back to her childhood home to live with her brother Paul (Jesse Plemons) the town's sheriff. He struggles with evicting poverty-stricken people with no place to go and zero options for employment outside of illegal drugs. Julia becomes extremely concerned by the behavior and appearance of one of her student. Lucas Weaver (Jeremy T. Thomas) is gaunt, dirty, and draws horrifying pictures in his sketchbook. His younger brother, Aiden (Sawyer Jones), was pulled from school by their father, Frank (Scott Haze), a known meth dealer. Meanwhile, in the surrounding woods, an indigenous hunter (Graham Greene) finds a savagely mauled corpse with strange antler remnants by the body.
Director: Scott Cooper
Cast: Keri Russell, Jesse Plemons, Jeremy T. Thomas, Scott Haze, Rory Cochrane, with Amy Madigan, and Graham Greene.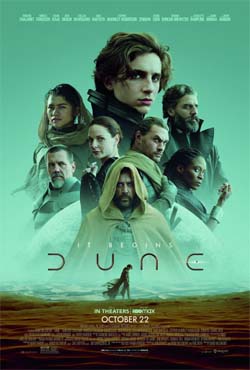 S.P. – Visually Stunning Effects
Dune is the story of a young man named Paul Atreides, played by Timothée Chalamet, who is destined for greatness. Both his mother and his father's family have high hopes for him. He is plagued by visions of a young girl (Zendaya). Eventually he must travel to an alien planet to harvest the most important thing in the universe "Spice" in order to ensure the future of his family. When a war breaks out and only those who can put their fear aside will survive.
Dune has stunning effects great for IMAX, the actors work well together and do an fantastic job of portraying the popular characters.
Cast: Timothee Chalamet, Rebecca Ferguson, Oscar Isaac, Josh Brolin, Stellan Skarsgård, Dave Bautista, Stephen McKinley Henderson, Zendaya, Chang Chen, David Dastmalchian, Sharon Duncan-Brewster, with Charlotte Rampling, with Jason Mom, and Javier Bardem.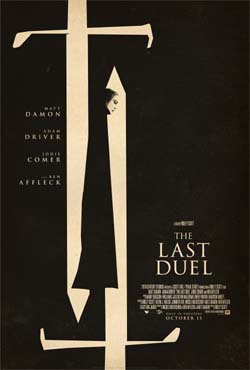 S.P. – Based on a true Story
The Last Duel, adapted from the book by Eric Jagger, the film recounts the historical events leading up to a trial by combat between French knight Jean de Carrouges and squire Jacques Le Gris. Who was accused of rape by Marguerite de Carrouges. The Last Duel is told in a Rashomon-style narrative where the sexual assault is seen from different points of view. The savage battle scenes, feudal politics, and religious patriarchy are fascinating. But a glaring problem becomes evident early on. The Last Duel marginalizes the victim by making her part of the story purely reactionary.
In late 14th century Normandy, Jean de Carrouges (Matt Damon) is known as a fierce warrior with an irascible personality. His headstrong demeanor and battlefield tactics were not appreciated by his lord, the hedonistic Count Pierre d'Alençon (Ben Affleck). Whereas the handsome squire Jacques Le Gris (Adam Driver) was widely admired for his intelligence and tenacity. The men were loyal allies on the battlefield. A relationship that changed dramatically after the arranged marriage of Jean de Carrouges.
The beautiful Marguerite de Thibouville (Jodie Comer), educated and sophisticated, came from a family with a troubled name. Her father was reviled for an earlier transgression against the French monarchy. Marguerite's substantial dowry was a valuable prize. A marriage to Jean de Carrouges made him money and cleared her family's name if she could provide a male heir. The thirst for combat and spoils continually draws Jean de Carrouges away from his home. He returns from Scotland to a distraught Marguerite as she accused Jacques Le Gris of rapping her while he was gone.
Cast: Matt Damon, Adam Driver, Jodie Comer, and Ben Affleck.
Madres and The Manor are both streaming Friday, October 7th, exclusively as part of the Welcome to the Blumhouse film series, on Amazon Prime.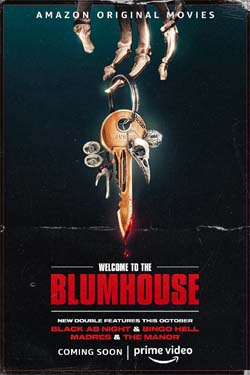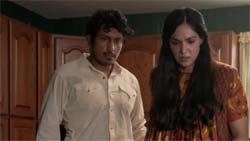 S.P. – Madres inspired by true events delivers an important message about sterilization and the horrors of eugenics.
Set in the 1970s, expecting mother Diana (Ariana Guerra) moves to Gold Valley with her husband Beto (Tenoch Huerta). Diana feels like an outsider in every way. Her parents were punished for speaking Spanish in school, so she was never taught. This leaves her on the outside looking in, as their newfound Mexican community in the town judges her and calls her "gringa."
Diana begins having horrible dead-baby nightmares, and someone seems to be watching her through reflections in the mirror and the shadows on her property. To make matters worse, the town's Latina women are being targeted, and barely any children are spotted anywhere. Beto does not believe anything is wrong, but Diana will not give up on her efforts to expose the conspiracy.
Starring: Tenoch Huerta, Ariana Guerra, Evelyn Gonzalez, Kerry Cahill, and Elpidia Carrillo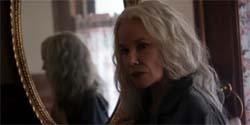 S.P. – A psychological thriller film with an added hint of mystery.
The Manor (written and directed by Axelle Carolyn) stars Barbara Hershey as Judith, a sassy young-at-heart grandmother in the midst of celebrating her 70th birthday. At the party, she collapses due to a stroke, and they determine that the best course of action is to admit her into a home. Three months later, Judith's grandson and closest confidante, Josh (Nicholas Alexander), is helping her to get settled. Golden Sun Nursing Home seems at first like the perfect fit but the devil is in the details. On her first day there, one of the aides snatches Judith's phone. They have a no cell phone policy in the building "for the peace and quiet of the house." The patients are seemingly sedated for a "good night's sleep." Outside walks must be accompanied. It is difficult for Judith not to feel like a prisoner when her only friends become a small group that invites her to play bridge with them.
Judith starts to sees creepy things lurking over her roommate, and no one will believe her. Each night brings with it an unforeseen terror. Judith begins to question her own sanity, as the methods of keeping her "calm" grow more intense as the bodies at the nursing home pile up. Judith's only hope is to convince Josh that something sinister is taken place.
Starring: Barbara Hershey, Bruce Davison, Nicholas Alexander, Jill Larsen, Fran Bennett and Katie Amanda Keane.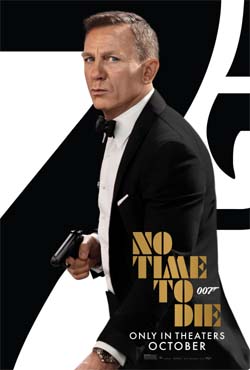 S.P. – No Time to Die isn't perfect, but explosive stunt sequences and a magnetic performance from Daniel Craig are enough to overcome a complicated plot and and long run time, two hour and forty-three minutes
Years after apprehending Ernst Stavro Blofeld (Christoph Waltz), the main antagonist of 2015′s "Spectre," James Bond has retired and is living a quiet life in Jamaica. When his dear friend CIA agent Felix Leiter (Jeffrey Wright) contacts him for help with one last job, Bond finds himself confronting the sinister Safin (Rami Malek) as well as the woman he once loved Madeleine Swann (Lea Seydoux).
Spectre has kidnapped a scientist from a covert lab in London. Only M (Ralph Fiennes) knows what was stolen. He dispatches a new "00" agent (Lashana Lynch) in a race against the CIA. What Bond discovers is completely unexpected with world-changing consequences. It leads him back to MI6 allies, Moneypenny (Naomie Harris) and Q (Ben Whishaw).
Cast: Daniel Craig, Rami Malek, Léa Seydoux, Lashana Lynch, Ben Whishaw, Naomie Harris,
with Jeffrey Wright, with Christoph Waltz and Ralph Fiennes as "M"
Also starring Rory Kinnear, Ana de Armas, Dali Benssalah, David Dencik, and Billy Magnussen.
Amazon Primes WELCOME TO THE BLUMHOUSE 2021 titles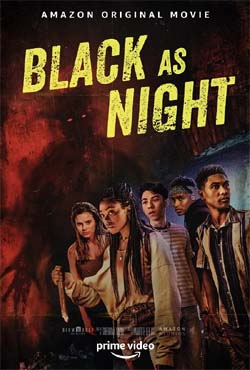 S.P. –  Movie handles poverty, homelessness, and colorism very well
The movie starts of as vampires attack a homeless man downtown while he is strolling a shopping cart packed with pop cans as he screams  while the vampires disembody him.
The scene quickly cuts to a rooftop sequence where Shawna (Asjha Cooper) and Pedro (Fabrizio Guido) are sunbathing in New Orleans.
Later together they visit Tableaux Heights, which is the last housing project in New Orleans to remain after the devastation of Hurricane Katrina. Shelter for the downtrodden and the destitute, it is here where Shawna stumbles upon her exiled mother (Kenneisha Thompson), who is desperately trying to let go of her addiction.
Again the scene jumps to a different set–up, where Shawna tries and ultimately fails to win over her crush Chris (Mason Beauchamp) at a party. She leaves early and then ends up attacked by the vampires. But crazily enough she does not turn into one! As the story progresses, Shawna finds the strength to embrace herself and the community, including Ombreux projects. She finds herself fighting back with Chris by her side and Pedro against a vampire army, who've begun to prey upon the down–and–out population of New Orleans.
Cast – Nicole Barre, Mason Beauchamp, Asjha Cooper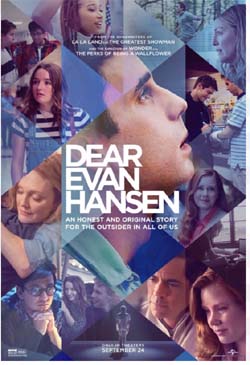 S.P. – Musical turned into Movie struggles but deliverers important message about teen suicide awareness.
Dear Evan Hansen is the stage-to-screen adaptation of the Tony Award-winning 2016 musical about a lonely high school senior who's mistaken for a dead classmate's best friend and then entangled in his family's grief. That classmate's death by suicide is a focal point of the story, and there are many references to his death, depression, and substance abuse.
Evan Hansen (Ben Platt) is a teen barely coping with a confluence of anxiety, depression, and major social awkwardness. His therapist has encouraged him to write a daily letter to himself to help build his confidence. He begins on day one of his senior year, but his note-to-self isn't very happy. His only crush, Zoe (Kaitlyn Dever) happens to be the younger sister of Conner (Colton Ryan), another troubled youth who targets Evan in the hallway. At day's end, after authoring his thoughts, Evan clicks print, and the anything-but-private school printer delivers the paper into Conner's hands. When Conner notices the mention of his sister in the text, he is irate and pockets the paper. Evan is convinced the note, which concludes with wondering if the world would even miss him, will wind up on social media.
Three days later there's no sign of the letter or Conner. And that's when Evan is asked to meet with Conner's parents (Amy Adams, Daniel Pino). The distraught couple shares the news that Conner has taken his life. The only clue they have about their son's final thoughts is a scrap of paper found in his jacket pocket with the salutation, "Dear Evan Hansen". Although a stammering Evan tries to correct their misconception, he can't quite bring himself to disappointing Conner's mother who is clinging desperately to the comforting notion that her son at least had one good friend, Evan Hansen. With the allure of being able to provide some solace for Conner's family, Evan's muddled mind begins fabricating the tale of a best friend, a loving son and an appreciative brother. With the passing weeks, forged emails embellished with Hallmark-worthy sentiments become Conner's revised eulogy. In turn, Evan finds himself wrapped in the love of a new family that includes his crush and a home life that puts his single mother's (Julianne Moore) faltering efforts to shame.
Cast: Ben Platt, Amy Adams, Julianne Moore, Kaitlyn Dever, Amandla Stenberg, Nik Dodani, Danny Pino, Colton Ryan, DeMarius Copes.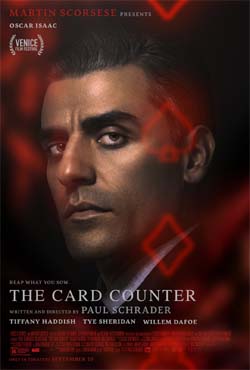 S.P. – One-of-a-kind performance by Oscar Isaac
The film, written and directed by Paul Schrader, follows William Tell (Oscar Isaac), a gambler and former serviceman who sets out to reform a young man seeking revenge on a mutual enemy from their past. Tell just wants to play cards. His spartan existence on the casino trail is shattered when he is approached by Cirk, a vulnerable and angry young man seeking help to execute his plan for revenge on a military colonel (Willem Dafoe). Tell sees a chance at redemption through his relationship with Cirk. Gaining backing from mysterious gambling financier La Linda, Tell takes Cirk with him on the road, going from casino to casino until the unlikely trio set their sights on winning the World Series of poker in Las Vegas. But keeping Cirk on the straight-and-narrow proves impossible, dragging Tell back into the darkness of his past.
Director: Paul Schrader
Producers: Braxton Pope, Lauren Mann, David Wulf
Executive Producers: Martin Scorsese, William Olsson, Lee Broda, Ruben Islas, Stanley Preschutti
Cast: Oscar Isaac, Tiffany Haddish, Tye Sheridan, Willem Dafoe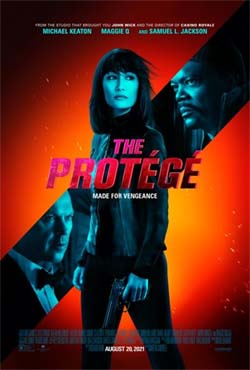 S.P. – Action-packed thriller until the end!
Michael Keaton, Maggie Q, and Samuel L. Jackson star as assassins in "The Protégé" directed by Martin Campbell.
The film opens in Vietnam in 1991 with hitman Moody (Samuel L. Jackson) on a job when he comes across a young girl, Anna, hiding in a closet and holding a gun. She's managed to kill her captors and he's impressed with her talent and willingness to try to kill him if he poses a threat. Moody decides to take her under his wing and make her his protégé.
Leaping ahead 30 years, Anna (Maggie Q) has grown into an extremely efficient and capable killer. She's still with Moody but now they've teamed up as professional assassins who pride themselves on only taking jobs to eliminate bad and evil people.
After another successful job, Anna and Moody head home to London where Anna's other job is owning a rare bookstore.
It's just after celebrating Moody's 70th birthday that all hell breaks loose and Moody is killed at his home in England. Anna realizes his death is the result of looking into an old job of his from years ago. Determined to avenge her mentor's death, Anna goes on the hunt to find the man responsible and kill him and anyone else who gets in her way, for that matter.
During her hunt for the killer, Anna crosses paths with a mysterious, charismatic, and deadly assassin named Rembrandt (Michael Keaton) who she finds herself drawn to. While flirting with Anna, Rembrandt warns her if she stays on course with her search, she will die. Anna pays no attention to that warning and instead remains determined in her quest for revenge.
Cast: Maggie Q, Samuel L. Jackson, Michael Keaton, Robert Patrick.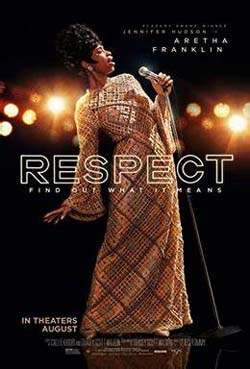 S.P. – Award winning performance by Jennifer Hudson
The film starts of with little "Ree-Ree" aka Aretha (Skye Dakota Turner) at around age five, as her father, Baptist minister C.L. Franklin (Forrest Whitaker) wakes her from bedtime to sing for the adults at an "after church" party. Of course, she wows the crowd there as she does in front of Daddy's congregation. But things aren't harmonious at home as Ree-Ree happily spends weekends away with her mom, Barbara (Audra McDonald), the ex Mrs. Franklin. When tragedy strikes, "Ree-Ree's spirit is almost crushed until music rescues her.
As a teen, Aretha (Jennifer Hudson) continues to sing at Daddy's church, but he has bigger plans for her aside from helping raise funds for her pal MLK. The two travel to New York, where he negotiates a contract with John Hammond (Tate Donovan) at Columbia records. While Aretha struggles to find her voice, Hammond assigns her pop standards and remakes of other singers' hits, she reconnects with a suave "bad boy" from Detroit, Ted White (Marlon Wayans) who offers to be her new manager. This angers her father, but she takes a chance on Ted when Columbia drops her. Luckily he gets her a deal with Jerry Wexler (Marc Maron) at Atlantic Records, who gives her full creative control, though he suggests she travel to Alabama to record a new jazz/blues tune with the talented studio musicians at Muscle Shoals.
The collaboration on "I Never Loved a Man" clicks, though Ted's ego and fiery temper erupt, as he begins abusing his now wife and mother of his son. Thus begins a tumultuous trek to super-stardom as Aretha tries to free herself from the emotional tug-of-war between Ted and the reverend while attempting to drown her inner darkness with booze and live concerts.
Jennifer Hudson was reportedly hand-picked by Aretha Franklin herself to play the singer in an upcoming biopic financed by MGM.
Aretha Franklin was born March 25, 1942, and started singing at a very young age, singing gospel songs at the church where her father was a minister. She started a "secular career" in singing by signing with Columbia Records at the age of 18, but she only found modest success. After spending six years with Columbia, she signed with Atlantic Records in 1967, travelling to Muscle Shoals, Alabama to record what would be her first top 10 hit, "I Never Loved a Man (The Way I Love You)" in front of the musicians of the famed Muscle Shoals Rhythm Section. In April of that year, Atlantic released her cover of Otis Redding's "Respect," which quickly shot to #1 on the Billboard charts for both pop and R&B, and became her signature song for years to come and made her an icon for civil rights and women's movements.
Aretha Franklin had 20 singles that reached #1 on the R&B charts and she has won 18 Grammy Awards, including the Legend Award in 1991 and the Lifetime Achievement award in 1994. She was also the first woman inducted into the Rock & Roll Hall of Fame, she became a a Kennedy Center Honoree in 1994, recipient of the National Medal of Arts in 1999, and was bestowed the Presidential Medal of Freedom in 2005. In 2011, she was ranked among the Billboard Hot 100 All-Time top artists, and landed the top spot on Rolling Stone's list of the Greatest Singers of All Time.
DIRECTOR: Liesl Tommy
SCREENPLAY BY: Tracey Scott Wilson
STORY BY: Callie Khouri and Tracey Scott Wilson
PRODUCERS: Harvey Mason Jr., Scott Bernstein, p.g.a., Jonathan Glickman, Stacey Sher
EXECUTIVE PRODUCERS: Jennifer Hudson, Liesl Tommy, Sue Baden-Powell, Aaron L. Gilbert, Jason Cloth
CAST: Jennifer Hudson, Forest Whitaker, Marlon Wayans, Audra McDonald, Marc Maron, Tituss Burgess, Kimberly Scott, Saycon Sengbloh, Hailey Kilgore, Heather Headley, Skye Dakota Turner, Tate Donovan and Mary J. Blige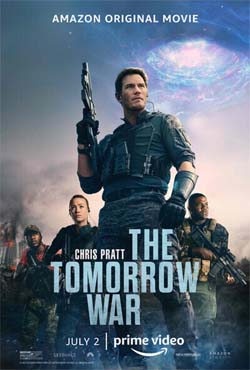 S.P. – Fun Alien Action Movie
Chris Pratt stars as Dan Forester, an Iraq War veteran working as a high school biology teacher. In December 2022, he throws a Christmas party with his wife (Betty Gilpin), and young daughter, Muri (Ryan Kiera Armstrong). Dan tosses away a card from his estranged father (J.K. Simmons). The party is interrupted when the TV broadcasts a stunning event. Soldiers from the future appear with terrifying news. In thirty years, ravenous aliens invade the planet. Humanity is on the verge of being wiped out.
Global governments institute a draft to save the future. Once approved for service, conscripts are fitted with a Jump Band on their left arm. It allows them seven days in the future, before being automatically pulled back. That's if you survive your tour of duty. Dan is called up for service. He's placed in a research squad with the talkative Charlie (Sam Richardson). And battle hardened Dorian (Edwin Hodge), who's returning for his third engagement. The future slaughter is much worse than expected. As Dan and his team fight for survival, a brilliant colonel (Yvonne Strahovski) hatches a desperate plan to save humanity which also turned out to be his daughter all grown up in the future.
Director: Chris McKay
Writers: Zach Dean
Stars: Chris Pratt, Yvonne Strahovski, J.K. Simmons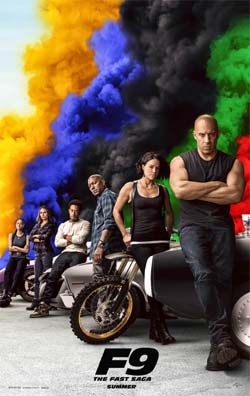 S.P. – Fun Action Movie to be continued in the Fast & Furious Saga
F9 opens with a young Dominic Toretto (Vinnie Bennett) and his little brother, Jakob (Finn Cole), dealing with an unimaginable tragedy. Decades later in the present, Dom (Vin Diesel) and Letty (Michelle Rodriguez) have settled into a quiet rural life. Their seclusion is broken by old friends. Roman (Tyrese Gibson), Tej (Chris "Ludacris" Bridges), and Ramsey (Nathalie Emmanuel) have brought a troubling message.
Mr. Nobody (Kurt Russell) is missing after a seemingly impossible aerial assault. He sent an encrypted SOS specifically to Dom's trusted team. A dangerous secret is being targeted by a skilled operative. Dom quickly realizes that his brother (John Cena) has returned from the shadows. As he and Mia (Jordana Brewster) try to understand Jakob's motives, as a new threat resurfaces.
The action scenes are thrilling and somewhat hilarious, some great digital effects and impossible stunts but overall it is an enjoyable movie….to be continued!
Director: Justin Lin
Writers: Daniel Casey, Justin Lin
Stars: Vin Diesel, Michelle Rodriguez, Tyrese Gibson, Chris "Ludacris" Bridges, John Cena, Jordana Brewster, Nathalie Emmanuel, Sung Kang, Michael Rooker, Helen Mirren, Kurt Russell, Charlize Theron.
Hitman's Wife's Bodyguard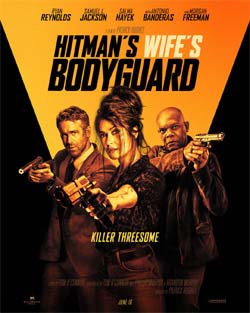 S.P. – Foul-Mouthed Action Movie
Hitman's Wife's Bodyguard starts with Michael Bryce (Ryan Reynolds) having lost his "Triple A" security rating and license. Being a bodyguard was his entire purpose for living. Lost and dejected, he sees a therapist who's quickly annoyed with his whining. She recommends that he take a long-deserved vacation on the beautiful beaches of Capri, Italy.
As Michael takes her advice his vacation is quickly ruined by a guns-blazing Sonia Kincaid (Salma Hayek). The newly married Darius Kincaid (Samuel L. Jackson) has been kidnapped by Italian mobsters. His last words to his wife were to get Michael Bryce for the rescue. Michael despises Darius, blames him for all of his problems, and has given up using a gun. His new character is sorely tested as the mismatched trio gets swept up in Interpol's investigation of the infamous Greek billionaire, Aristotle Papadopoulos (Antonio Banderas).
Cast: Ryan Reynolds, Samuel L. Jackson, Salma Hayek, Antonio Banderas, Frank Grillo, and Morgan Freeman
Directed by: Patrick Hughes
Screenplay by: Tom O'Connor
Produced by: Matthew O'Toole, Les Weldon, and Avi Lerner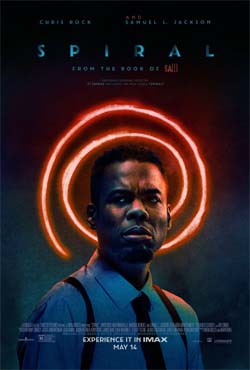 S.P. – Dirty cops getting taken out in Jigsaw style
Spiral, the ninth installment of the Saw franchise, breaks from the mold with a decidedly different perspective.
Spiral begins on July 4th with a police officer (Dan Petronijevic) found brutally murdered under bizarre circumstances in the subway. Detective Ezekiel "Zeke" Banks (Chris Rock) is stunned by the brutal death of his dear friend. Zeke has few allies in a police department rife with corruption. He testified against a crooked cop, and then paid a nearly fatal price for breaking the blue wall of silence.
Zeke is assigned a rookie partner, William Schenk (Max Minghella), by his captain (Marisol Nichols). She wants to rein in his impulsive antics. Zeke receives a gift box from the pig-masked killer, which leads him to a spiral symbol. The entire department fears a Jigsaw copycat is on the loose. When another dirty cop is found dead, the hunt for the Spiral killer becomes the city's top priority. As Zeke tries to uncover the identity of his vicious adversary, the game becomes personal. His father, legendary Captain Marcus Banks (Samuel L. Jackson), has gone missing.
Spiral: From the Book of Saw isn't short of gory scenes and horrifying traps. In other words, it has everything a Saw fan demands.
Stars: Chris Rock, Max Minghella, Marisol Nichols, and Samuel L. Jackson
Tom Clancy's Without Remorse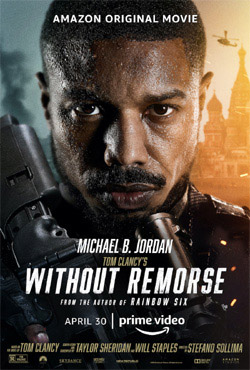 S.P. – Michael B. Jordan is entirely believable as a man with nothing left to lose in this movie.

The latest in Amazon's series of Tom Clancy adaptations, Without Remorse was adapted from Clancy's 1993 novel by acclaimed Sicario writer Taylor Sheridan and Will Staples, and was directed by Stefano Sollima.
Without Remorse opens in the civil war decimated city of Aleppo, Syria. Lieutenant Commander Karen Greer (Jodie Turner-Smith) leads an elite special forces team on a classified exfiltration operation. CIA Agent Robert Ritter (Jamie Bell) has provided minimal intelligence about their target. Senior Chief John Kelly (Michael B. Jordan), the team's bad-ass, has doubts about the objective.
Kelly's instincts prove to be correct. The team rescues their man, but encounters a completely different enemy than expected. Three months later, John Kelly has settled into domestic life with his heavily pregnant wife (Lauren London). But as he contemplates retirement after a lifetime of military service, a heinous attack on his family and unit members changes everything. Kelly becomes an unstoppable force for revenge.
Michael B. Jordan and the action choreography work well in this action film.

Starring Michael B. Jordan, Jamie Bell, Jodie Turner-Smith, Lauren London, Brett Gelman, Jacob Scipio, Jack Kesy, Colman Domingo, Todd Lassance, Cam Gigandet, Luke Mitchell and Guy Pearce.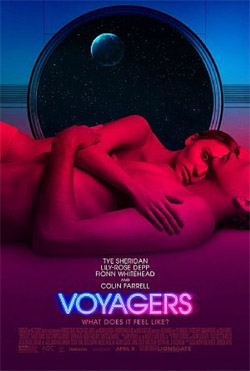 S.P. – Voyagers is an interesting sci-fi thriller but lacks excitement and a good ending.
In 2063, humanity discovers a habitable planet in distant space. Earth will not recover from climate change, overpopulation, and pollution. A decision is made to send a ship to prepare the planet for colonization. The near hundred year voyage will need multiple generations to complete the mission. Embryos are genetically engineered using the best minds available. The resulting children are raised in isolation as a group. Dr. Richard Alling (Colin Farrell) asks to accompany the children as they embark on the journey.
Years later in space, the crew has matured to teenagers. Christopher (Tye Sheridan) and Zac (Fionn Whitehead) start to have questions about the mission. Richard alleviates their concerns, but notices the changes in behavior. When the boys start deviating from protocols, the opposite sex becomes noticeable. Christopher and Zac now see Sela (Lily-Rose Melody Depp) in a different light. The young crew is forced to take control of the ship after a mysterious accident. Their newfound freedom and authority leaves all inhibitions unchecked.
Starring: Tye Sheridan, Lily-Rose Depp, Fionn Whitehead.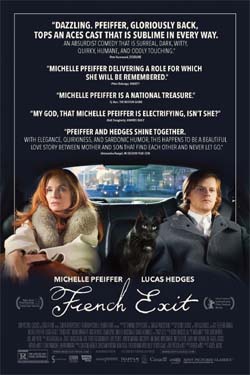 S.P. – 'French Exit' goes for dark, quirky fun but fails to deliver!
Michelle Pfeiffer plays Frances Price, a Manhattan socialite who has been living extravagantly off the wealth left by her late husband, Franklin. She shares her home with her adult son, Malcolm (Lucas Hedges), who is so terrified of disappointing his mother that he can't tell her that he's engaged to Susan (Imogen Poots) which prompts Susan to dump Malcolm.
Frances is told by her accountant that Franklin's money is gone, and she has to sell everything and live more modestly. She does sell off the artwork and other items, transfers the proceeds into euros, and takes up an offer by her best friend, Joan (Susan Coyne), to live in Joan's apartment in Paris until the money runs out. Malcolm goes along, as does Frances' cat, Frank named after her late husband.
On the cruise ship crossing the Atlantic, Malcolm has a one-night stand with Madeleine (Danielle Macdonald), a medium who's a little too accurate in predicting when a passenger will die. Once in Paris, Frances begins to accumulate more odd acquaintances, including a lonely widow (Valerie Mahaffey) and a private detective (Isaach de Bankolé). Even Susan reappears, with a new fiancé, Tom (Daniel di Tomasso). And seeking out Madeleine for help with Frank the cat who ran away.
Despite the film's underwhelming and bizarre story developments, French Exit will remain memorable for Pfeiffer's performance alone.
"French Exit" is based on deWitt's novel, and stars: Michelle Pfeiffer, Lucas Hedges, Tracy Letts.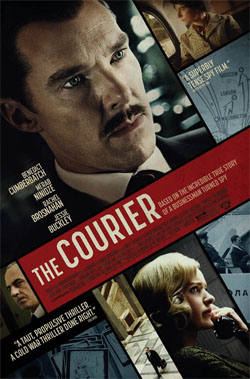 S.P. – A true story of Greville Wynne.
The Courier is an espionage thriller based on the true story of a British businessman Greville Wynne and real events at the time of the Cuban Missile Crisis. Greville Wayne (Benedict Cumberbatch), who has been recruited to go undercover to obtain intelligence on a nuclear missile attack in Russia by CIA operative Emily Donovan (Rachel Brosnan) and U.K.'s MI-6 Dickie Franks (Angus Wright) plotting against Cuba. Though reluctant at first he agrees to do the job. As they form an alliance with Oleg Penkowski (Marab Ninidze) a high-ranking G.R.U. Officer in Russia to stop the planned nuclear weapon attacks.

Cast: Benedict Cumberbatch,Rachel Brosnahan, Jessie Buckley, Merab Ninidze, and Angus Wrigh.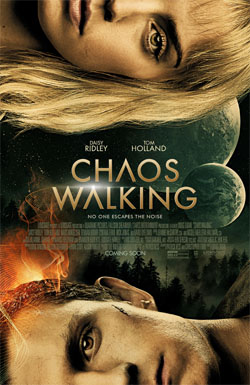 Chaos Walking is based on the trilogy of popular young adult fiction novels by Patrick Ness.
Tom Holland stars as Todd Hewitt, a young man who works on the farm of his fathers (Demián Bichir, Kurt Sutter). They are survivors of the "first wave" settlement to "New World"; where all men are affected by "Noise". Their colony is called Prentisstown, run by David Prentiss (Mads Mikkelsen), who has learned to use his "Noise" as a weapon. Prentisstown has no women. Todd's mother and the other females were wiped out by the "Spackle", the planet's native inhabitants supposedly!
Daisy Ridley co-stars as Viola, a scout from the "second wave" of settlers heading to "New World". Her ship crashes when the male crew is overcome by their reaction to the"Noise". Todd finds Viola in the forest, she is the first woman he has ever seen, and is instantly smitten by her. Her lack of "Noise" confuses him so. Viola is deemed an existential threat by the town's preacher (David Oyelowo). But she offers a different opportunity to the towns mayor and his son (Nick Jonas). Tom manages to protect Viola from the men of Prentisstown and as they escape deeper into "New World", Todd uncovers many secrets from the past and struggles to hide his feelings from Viola.
Starring: Daisy Ridley, Tom Holland, Mads Mikkelsen, Demián Bichir, Cynthia Erivo, Nick Jonas, Kurt Sutter, and David Oyelowo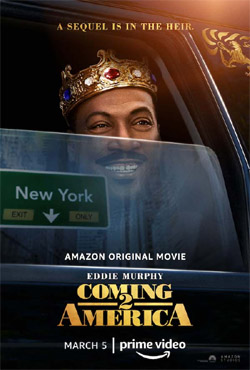 S.P. – Funny Colorful Comedy
Coming 2 America directed by Craig Brewer is a sequel to the classic fairytale of a prince finding his one true love, Coming to America (1988). The film follows Prince Akeem of Zamunda around 30 years after his first visit to America to find his true love. This time, he isn't looking for love but his true heir to the throne, his son. The sequel answers some of the burning questions left behind by its predecessor released in 1988. It also attempts to right some wrongs with themes of patriarchy and sexism that plays well with the larger plot of the film.

After his father played by James Earl Jones, passes away, Akeem becomes the King and his first order of business is to safeguard his male heir to the throne. He has three beautiful, strong and wise daughters, all fit to rule after him but none are given the right because of the age-old laws written by their ancestors. As he finds out he does have a son by surprise he quickly jets back to Queens, New York and picks up his bastard son Lavelle (Jermaine Fowler) and his mother Leslie Jones. While the plot moves forward the story stays the same, the heir to the throne once again is offered a hand in marriage by the neighbouring country but he finds his true love in someone else. Meanwhile, Akeem's eldest daughter, who grew up hoping to take the throne grows jealous. She eventually learns to accept her brother and her new place in the palace.
Cast: Eddie Murphy, Arsenio Hall, Jermaine Fowler, Leslie Jones, Tracy Morgan


Barb & Star Go To Vista Del Mar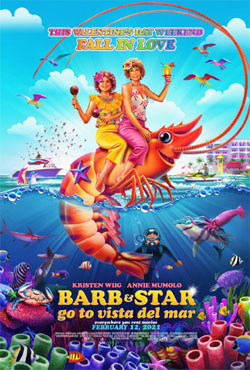 S.P. – Colorful Comedy filled with Romance, Friendship and a Villain's Evil Plot!
Barb and Star are lifelong best friends with the same fluffy hairdo, whose decades of closeness are indicated by having nothing left to say to each other except excited observations about raccoons or the relative sexiness of the Pringles man vs Mr. Peanut. Barb is widowed. Star is divorced. They don't just live together, they share a bedroom as well; both work at "the hottest place in town," a Jennifer Convertibles store. But when they're let go on the same day and happen to run into a friend (Wendi McLendon-Covey) who's glowing after a midlife-changing vacation to Florida, the duo starts to consider traveling out of the town they've never left. And once they're kicked out of their "Talking Club" a ladies' get-together hosted by the rule-enforcing Debbie ( Vanessa Bayer) there's really nothing for them to stay for anymore.
Arriving in Florida and on their first night on a cocktail-fueled evening at their Vista Del Mar resort, Star and Barb have a wild encounter with Edgar (Jamie Dornan), a handsome but insecure younger man. This entanglement ends up driving a wedge between the pair, and their new romantic interest is also secretly a henchman for a mysterious criminal mastermind (also played by Wiig). Unbeknownst to them, their two-week trip has coincided with her outlandish plan to get revenge on the town of Vista Del Mar by killing everybody at the resort.
Barb and Star Go to Visit Del Mar is a fun comedy that avoids the traps of mockery instead delivers actual laughs through characters that are easy to root for and surprisingly grounded despite the absurdity of almost every aspect of the film.
Directed by: Josh Greenbaum
Screenplay by: Kristen Wiig & Annie Mumolo
Starring: Kristen Wiig, Annie Mumolo, Jamie Dornan, Damon Wayans Jr., Fortune Feimster, Wendi McLendon-Covey, Rose Abdoo, Vanessa Bayer, Phyllis Smith, Kwame Patterson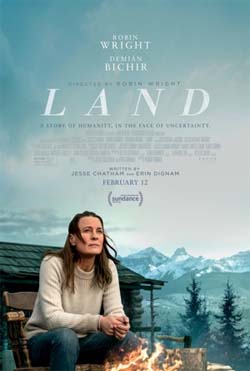 S.P. – A Story of Grief and Survival
LAND opens with a woman named Edee (Robin Wright) talking to her therapist. Edee says she's tired of everyone wanting her to feel better. It's clear she's a woman in turmoil, still working through the trauma of suddenly losing her young son and husband in a senseless tragedy.
To get away from all of it, she ventures to a cabin in the Rocky Mountains in the hope of finding herself once again by living self-sufficiently in solitude, though soon proves herself unprepared for the realities of nomadic living.
Saved from almost freezing to death in a blizzard by local hunter Miguel (Demián Bichir), Edee's walled-up defenses slowly come down as her new acquaintance teaches her how to hunt and survive in the wild, yet without entirely shutting the outside world out.
LAND is a solid entertainment and Robin Wright does a great job playing the lead character as well as directing the movie.
Director: Robin Wright
Cast:  Robin Wright, Demián Bichir, Kim Dickens
THE MAP OF TINY PERFECT THINGS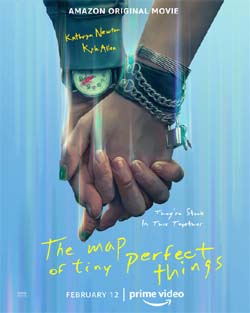 S.P. – Cute Teenage Flick in a Spin Around!
Based on the short story by Lev Grossman
It's just another average day for Mark (Kyle Allen); his mom leaves for work, he bickers with his sister, pokes fun at his dad, and hits the road. His moves are too calculated, though; he yells unsolicited directions at a cute girl, tells a man where he put his keys, stops a guy from stepping right below falling bird poop, watches his best friend play video games. He's lived this day before, and he doesn't know why or how he got into this situation. After preparing to catch the same beach ball he's catching at the pool every day, he gets interrupted by a mysterious blonde named Margaret (Kathryn Newton), and after some digging, he discovers that she's stuck in the same loop as him.
Though Mark is excited to have a companion, Margaret is initially hesitant about it all, keeping things a little mysterious until Mark proposes an idea: to collect all the tiny, perfect little moments in their town, seizing the day in a way. Mark sees things in a more abstract, optimistic light, while Margaret loves math and dreams of being an astronaut, and often rolls her eyes at him. Despite this, Margaret agrees, and the duo takes note of moments like a janitor playing on the piano when he's alone, tough-looking bikers stopping traffic to watch a turtle cross the road, a van with angel wings logo stopping perfectly behind a man on a bench, giving him wings. Can all these tiny, perfect things remind them of what's really important? Will they find a way out of this time-loop? Is there more to Margaret's story?
Starring Kathryn Newton, Kyle Allen, Jermaine Harris, Anna Mikami, Josh Hamilton and Cleo Fraser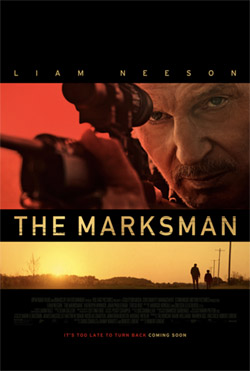 S.P. – Another great Liam Neeson Action Movie!
An Arizona rancher (Liam Neeson) defends a Mexican boy (Jacob Perez) from a ruthless drug cartel in The Marksman.
Liam Neeson stars as Jim Hanson, a widowed Marine veteran on the verge of losing his Arizona border ranch. Jim protects his meager herd from predators with a hunting rifle near the security barrier. He's a crack sniper from two tours in Vietnam. Meanwhile in Mexico, Rosa (Teresa Ruiz) gets a terrifying call from her brother. He's being chased by the local drug cartel. Rosa grabs Miguel (Jacob Perez), her eleven-year-old son, and races out of their house.
Rosa pays a smuggler to take her and Miguel to a secret breach in the border fence. The cartel is hot on their trail as they attempt to sneak through. They run towards Jim's truck for help. He's about to call his stepdaughter (Katheryn Winnick), a border patrol agent, when the cartel arrives. The sicarios, led by the ruthless Mauricio (Juan Pablo Raba), underestimate the aged rancher. A firefight errupts with deadly consequences.
Directed By: Robert Lorenz
Written By: Chris Charles & Danny Kravitz and Robert Lorenz
Starring: Liam Neeson, Katheryn Winnick, Teresa Ruiz, Juan Pablo Raba
Produced By: Tai Duncan, Mark Williams, Warren Goz, Eric Gold, Robert Lorenz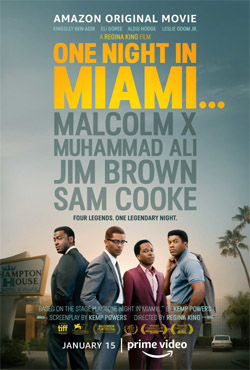 S.P. – Four Icons, One Night
The part that we know in fact is that in February 1964, shortly after underdog Cassius Clay defeated heavyweight champion Sonny Liston in Miami which is considered one of the greatest upsets in boxing history, that Clay called together three of his closest and most famous friends, singer Sam Cooke, football legend Jim Brown and spiritual leader Malcolm X for a meeting at a hotel to celebrate.
Set at a turning point of the Civil Rights movement, the story takes place primarily in the hotel room where they met, bouncing around from talk of racial injustice, personal behavior and responsibility, spirituality, and being a success in the white man's world.
The moment is made especially poignant because Brown and Cooke don't know that Clay is about to announce his conversion to the Nation of Islam and name change to Muhammad Ali, under the guidance of Malcolm X, who himself is about to leave the Nation to start his own splinter organization, hoping to take Ali with him.
At the time, Cooke was one of the most beloved voices in entertainment but there were still places he couldn't go or stay during his travels, and that was becoming increasingly more enraging for him. He was also on the verge of recording his most overtly political and inspiring song, "A Change Is Gonna Come," inspired after hearing Bob Dylan's "Blowing in the Wind." And Jim Brown, well he was just happy being Jim Brown, but as one of football's most respected players, he's decided that perhaps acting is his calling. Cooke and Browne actually wanna go out and party to celebrate their friend's victory. But Malcolm and Clay are committed to not drinking and have a slightly more substantial agenda in mind for this historic evening.
No one is afraid to speak their mind, to be critical of another's decision, or to outright challenge some of the ideas that Malcolm X is asking them to commit to when they head back out into the world. Malcolm wants them to demand more radical changes to the systemic racism in the country, while Cooke was of a belief that slow and steady wins the race. But that didn't mean he didn't have thoughts about white and black America, and his flaw may have been his desire to appeal to both equally.
All four performances are remarkable despite its limited location, One Night In Miami feels beautifully cinematic, and director King makes the hotel suite feel warm, colorful and conducive to both friendly and abrasive conversation. The film celebrates conversation, debate and friendship, and its capacity for inspiration and a call for social justice and equality.

Starring: Kingsley Ben-Adir, Eli Goree, Aldis Hodge, Leslie Odom Jr., Lance Reddick
Written By: Kemp Powers
Directed By: Regina King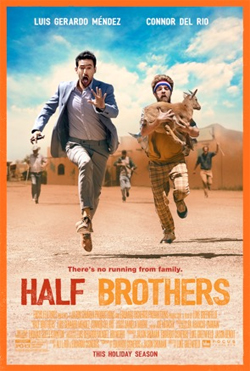 S.P. – An unexpected Journey that brings two different worlds together
Renato (Luis Gerardo Méndez) once had a loving relationship with his father, Flavio ( Juan Pablo Espinosa). The two were mischief-makers and best friends in idyllic San Miguel. But work dried up, and Flavio must head north to the States to provide for his family. Renato becomes an unsympathetic arrogant stuck up, who nevertheless is preparing to marry his girlfriend when he receives a call that his father lies on his deathbed and wishes to see him one last time. Renato reluctantly travels to Chicago and discovers that Flavio has been busy all these years, marrying again and fathering a son, Asher (Connor Del Rio). With his last breath, he hands his sons an envelope containing the starting clue that will send the duo on a scavenger hunt to learn their father's story.
The clues lead to various stops on a journey from Mexico to the USA. He secures employment and becomes successful, but he also endures beatings and robberies, and has to pawn his wedding ring, gets picked up and incarcerated by Border Patrol, and is left for dead on the side of the road when he begins to get ill in prison. But in the end it all makes sense and the brothers become closer and end up being best friends.
Starring: Luis Gerardo Méndez, Connor Del Rio, José Zúñiga, Vincent Spano, Pia Watson, Juan Pablo Espinosa, Jwaundace Candece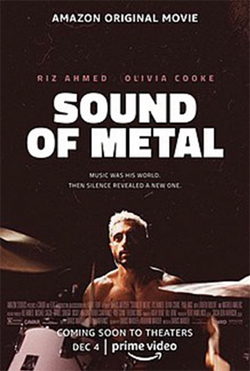 S.P. – The film "Sound of Metal" starts off with loud noises and ends with absolute silence. A trip worthwhile taking
British actor and rapper Riz Ahmed absolutely shines as Ruben Stone, an American punk-metal drummer whose life is upended when he abruptly loses his hearing while on tour.
"Eliminate all exposure to loud noises," a doctor advises Ruben. That's not so easy. He's a punk-metal drummer, after all. Loud noises is what he does.
The diagnosis threatens Stone's livelihood but also his four-year streak at sobriety. His girlfriend and bandmate (Olivia Cooke) convinces him to drive their Airstream across the country to a rehab facility that specializes in deaf addicts. There he must leave her and learn how to be deaf.
There's a discussion of cochlear implants and how some in the deaf community see them as a betrayal, but deafness isn't what "Sound of Metal" is about. It's about belonging.
At the rehab facility, Ruben goes through the difficult process of rebuilding his life. Without a language in the deaf world, he is lost. He learns American Sign Language with deaf elementary school kids and becomes a sort of big brother to them.
He also becomes a helpful part of the adult recovery group, drawing tattoos and following the demands of the facility owner (Paul Raci) to sit every day with a pen and paper and write his feelings out.
Ruben seems to have found his way. "You've become very important to a lot of people around here," the rehab head tells him. But Ruben really hasn't given up on the world of the hearing.
He takes a trip to Paris to reunited with his girlfriend, and has to decide where he really fits in.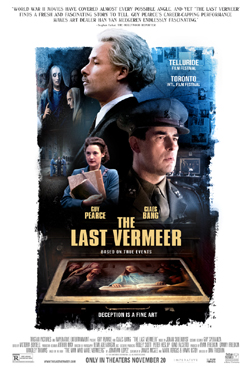 S.P.  – The Last Vermeer paints a different picture in this fascinating drama
Guy Pearce is brilliantly cunning and whimsical as a Dutch art dealer suspected of being a Nazi collaborator. The Last Vermeer tells the incredible true story of Han van Meegeren. A flamboyant narcissist who made a fortune during World War II, van Meegeren was quickly swept up in the Allied hunt for stolen works of art. Based on the true crime biography by Jonathan Lopez, The Last Vermeer is a well-acted and produced dramatic mystery.
The movie opens during the rocky transition from Nazi occupation after the Allied liberation of Europe and fall of Hitler in May 1945. Captain Joseph Piller (Claes Bang) is tasked with sorting out the precious artworks seized from Nazi officers. Of particular interest is a priceless painting by the Dutch painter Johannes Vermeer, "Christ and the Adulteress," which was obtained by Nazi bigwig Hermann Goring for a hefty sum. Hunting down collaborators (who are being shot by firing squad in the street).
Captain Piller and his loyal enforcer, Dekker (Roland Møller), shake down nervous elites until they are directed to the gallery of Han van Meegeren (Guy Pearce). He submits to their interrogation with an almost jovial countenance. Piller's wrath at van Meegeren's hedonistic lifestyle, pomposity, and Nazi socializing becomes tempered as his investigation deepens. While the newly reinstated Dutch government wants to make an example of van Meegeren, Piller's assistant (Vicky Krieps) makes a startling discovery. As the truth of van Meegeren's exploits would shake up the art world to its core.
CAST: Claes Bang, Guy Pearce, Vicky Krieps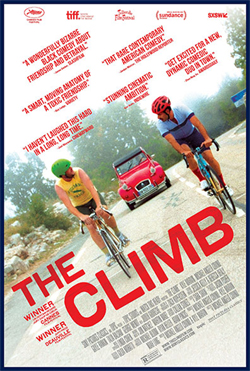 S.P – A clever buddy Comedy
Long-time friends Kyle (Kyle Marvin) and Mike (Michael Angelo Covino) are cycling in France when Mike drops a bombshell that he has been sleeping with Kyle's bride-to-be Ava (Judith Godrèche). And so the fallout of the betrayal plays out over the next decade.
The Climb starring real-life friends Kyle Marvin and Michael Angelo Covino (who also directs), it's a take on a toxic male friendship played out over seven segments and a number of years. Leaning heavily into Marvin and Covino's actual friendship, it's a film that deals with the lengths and depths men go to preserve their sacred friendship in a funny and surprising way.
And sometimes that's all there is to it, especially when it comes to guys. Mike and Kyle may not have much in common other than their age, but making new friends is hard, and often it's easier to just stay friends with the people whose traits and faults you already know.
Mike and Kyle's friendship unfolds over a number of years where it takes a turns the more Kyle seemingly gets his life together, the more Mike falls apart. But there's an honesty and an understanding between them that strengthens their bond.
Directed by: Michael Angelo Covino
Screenplay by: Michael Angelo Covino and Kyle Marvin
Starring: Kyle Marvin, Michael Angelo Covino, Gayle Rankin
BORAT SUBSEQUENT MOVIEFILM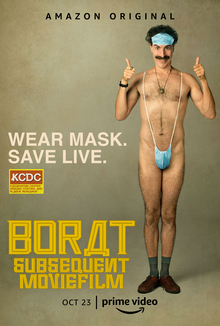 S.P. – Borat Subsequent Moviefilm is political and hits todays issues straight on
The movie opens with Borat (Baron Cohen) breaking up rocks in a labor camp as punishment for bringing ridicule to the people of Kazakhstan with his previous cinematic effort. The nation's ruler releases Borat to send him on a mission: Bring a gift to "vice premier" Mike Pence in the hopes that Donald Trump will make Kazakhstan part of the "strongman club" of presidential allies alongside Russia, North Korea, and Brazil.
Upon arrival in the states, Borat discovers that his daughter (Maria Bakalova) has hidden in the crate and eaten the gift for Pence a performing monkey, but then he decides to make a gift of his daughter to the vice-president or perhaps another high-ranking Republican. Changing her look and attempting to deliver her to a prominent conservative sets the pair on a road trip around the country.
The movie acknowledges that Borat himself has to find disguises since he has become so well-known in America, and at times it feels like Baron Cohen's enthusiasm for the enterprise is waning, as he has to come up with different sub-characters to get himself into places.
Hit or miss as it may be, Borat 2 at least doesn't fall short on sheer audacious vulgarity. Cohen is a man who knows just when to liven up a scene with some prosthetic genitalia, preferably exposed to horrified live subjects and misplaced animals, unruly body hair, and elaborate sexting gags all populate the film's comic repertoire, and the more lowbrow the gags the more consistently they hit. If it isn't Cohen's finest work, it's at least good for a few fresh yuks in a season that desperately needs them.
Stars: Sacha Baron Cohen, Maria Bakalova, Tom Hanks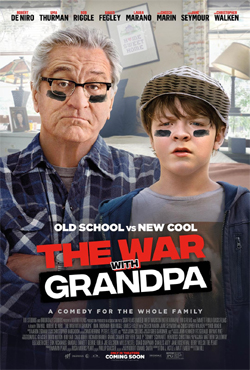 S.P – Great cast in a funny comedy for old and young.
Based on the award-winning book by Robert Kimmel Smith. After a little altercation at the grocery store, Grandpa Ed (Robert DeNiro) is forced to live with his daughter Sally (Uma Thurman). Grandpa reluctantly obliges and moves in with the family, which includes his two grand daughters and grandson Peter (Oakes Fegley). Problem solved, right? Well, except for the fact that grandpa moves into Peter's bedroom, moving him into the attic. Peter wants his room back, and with the encouragement of his friends, Peter declares war. This leads to a series of hilarious pranks between the two, some dangerous mishaps but most importantly some special Grandpa and Grandson bonding time eventually.

Cast: Robert De Niro, Christopher Walken, Uma Thurman, Laura Marano, Oakes Fegley, Rob Riggle, Cheech Marin and Jane Seymour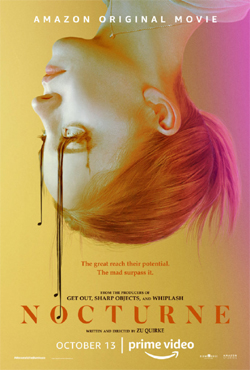 S.P. – Creepy mystery thriller
Juliet is a shy, but dedicated pianist at an elite arts academy. Though she has given her life for the art, Juliet can never quite surpass the natural talent of her twin sister Vivian. Following the passing of a star student, Juliet stumbles upon the girl's notebook. Inside are strange illustrations and haunting pieces of music. As Juliet begins to work through the notebook, she begins to improve and her rivalry with her sister intensifies. But erfection and fame have a cost.
Starring: Sydney Sweeney, Madison Iseman, Jacques Colimon, and Ivan Shaw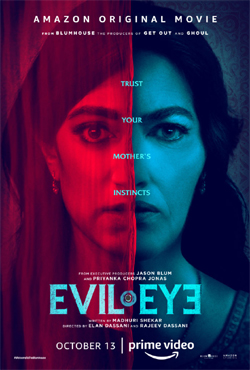 S.P. – An oddly psychodrama
Evil Eye centers around the strong bond between mother Usha (Sarita Choudhury) and daughter Pallavi (Sunita Mani). Living hemispheres apart, with Usha in India, and Pallavi in New Orleans, the pair spends hours daily talking over the phone through video calling apps. Though close, they couldn't be any further apart in personality. Usha relies on horoscopes, astrology, and superstition, particularly when attempting to find her daughter a love match. The Americanized and career-minded Pallavi rolls her eyes at mom's beliefs. When Pallavi finally meets the man of her dreams, mom should be finally happy instead, she's convinced he's the reincarnation of an evil man that attempted to kill her 30 years ago.
Starring: Sarita Choudhury, Sunita Mani, Omar Maskati, and Bernard White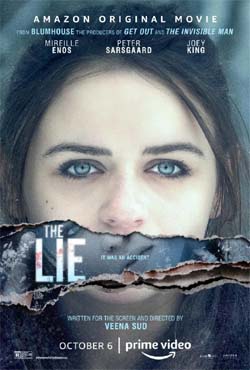 S.P – A web of lies spinning out of control
Jay (Peter Sarsgaard) and Rebecca (Mireille Enos) are a divorced couple busy with their respective professional lives, struggling to raise teen daughter Kayla (Joey King) between them. Though the divorce was awhile ago, Kayla remains hopeful her broken family will get back together. To say her parents' split left emotional wounds would be an understatement. When Jay takes Kayla to a weekend dance retreat, they stop along the way to pick up Kayla's friend Brittany (Devery Jacobs). A short restroom stop later results in Brittany's disappearance and a tearful confession of responsibility by Kayla. In a panic over the implications of what Kayla has done, Jay and Rebecca join forces. It starts with one lie that turns into a spinning web of lies and eventually murder.
Starring: Mireille Enos, Peter Sarsgaard, and Joey King. 
On Amazon Prime October 6th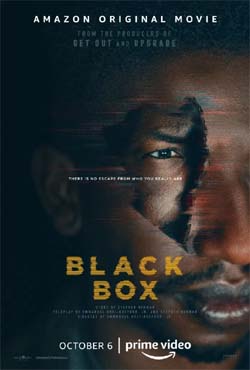 S.P. – Creepy and Disturbing just in time for Halloween
News photographer Nolan (Mamoudou Athie) is introduced shedding tears of joy as he holds his baby daughter for the first time as he watches a video on a laptop an ongoing effort to jog his memory after a car accident when he lost his wife Rachel (Najah Bradley) and was the only survivor, which left him in a coma for three days and declared brain dead before unexpectedly regaining consciousness. His amnesia means his daughter Ava (Amanda Christine), now elementary school-age, has had to become the grown-up of the household, drilling him on basic routines, coaching him for professional meetings and curbing his inexplicable impulses to do things that were never part of his pre-injury life, like smoking.
Given his lack of progress with multiple medical consultations, Nolan's doctor buddy, Gary (Tosin Morohunfola), encourages him to see Dr. Lillian Brooks (Phylicia Rashad), a renowned neuropsychiatrist working at the same hospital, who has had significant success with an experimental program in memory retrieval. She hooks him up to a black box device that induces hypnosis, transporting him into a virtual headspace from which he can access various blocked memory pathways by clicking the crown on an analog watch.
As he travels into a past both familiar and foreign, with scenes like his wedding day compromised by blurred faces rendering everyone there unrecognizable. There's also is a dark presence already seen in Nolan's nightmares, which announces itself with the sinister sound of something crackling and twisted.
The more his black box sessions continue the more he becomes disturbed by inexplicable elements like an apartment he never lived in and signs of physical violence toward his wife, something Gary assures him he would never have done and another woman with a young daughter (Charmaine Bingwa and Nyah Marie Johnson), whose links to Nolan's memories confuse him further.
Starring: Mamoudou Athie, Phylicia Rashad, Amanda Christine, Tosin Morohunfola, Charmaine Bingwa, and Troy James 
Directed By: Emmanuel Osei-Kuffour Jr.
Teleplay by: Emmanuel Osei-Kuffour Jr. and Stephen Herman
Story by: Stephen Herman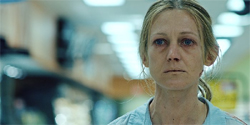 S.P. – Azura Skye nails it in this powerful film about mental illness.
High school English teacher Holly (Azura Skye), the protagonist of writer/director Dean Kapsalis' debut feature The Swerve, is harried, ignored, and unappreciated in every facet of her life. Her husband (Bryce Pinkham) is self-involved, her sons are brats, her students can't be bothered, her alcoholic sister (Ashley Bell) mocks her, and even her own mother (Deborah Hedwall) berates her and puts her down.
On top of her other problems, Holly suffers from insomnia. The medication she's been prescribed to combat it gives her vivid dreams. She's finding it increasingly difficult to distinguish them from reality. Her frustration takes form in a violent act that may or may not be real, filling her with sensations of guilt but it isn't really this that drives the film, as small incidents eat away at her sanity. There's a mouse in her kitchen the ultimate challenge to suburban order. Her husband doesn't see it as a serious problem. He doesn't talk to her much in general. When she shows sexual interest in him, he acts as if he finds it repellent. The only person who seems to find her desirable and give her the chance to see herself that way is one of her students.
Skye is stunning in the central role, immersing herself in the character. Looking about ten years older than she actually is, she seems constantly drawn, exhausted, as if the life is being sucked out of her. The brittle appearance of her face and body reflects her brittleness of Holly's emotional state, and yet it's hard to see this simply as a portrayal of a woman descending into madness because Holly's difficulty seems to stem not simply from becoming unsure about what's real, but from understanding some aspects of reality all too well. When she's finally ready to act, her choices may seem haphazard but there's an animal logic to them she is finally addressing the world as it is, not the polite delusion that everybody else seems to want her to buy into.
Starring: Azura Skye, Bryce Pinkham, Ashley Bell, and Zach Rand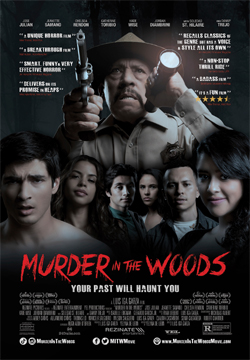 S.P. – Fun 80s-Style Slasher Movie
It begins with a man, obviously already the victim of attempted murder, limping through the forest. He arrives at what appears to be an abandoned cabin. He is pursued by someone armed with a hatchet. Through all of this, we get flashbacks to a child watching everything through the cabins window.
The next morning, we meet the six college kids. Quiet Jesse (Jose Julian) lives with his prayerful Nana (Soledad St. Hillaire). Nana wants Jesse to stay home this weekend, the anniversary of his parents' deaths, but he goes anyways against her wishes.
Birthday girl Chelsea (Chelsea Rendon), the cause for this group celebration, is planning to lose her virginity to suave boyfriend Gabe (Jordan Diambrini) on her birthday. Fernanda (Jeanette Samano) is Chelsea's more thoughtful cousin. Jule (Kade Wise) is their drug-bearing friend, and bubbly mean girl Celeste (Catherine Toribio) is the date he's invited along. The group are planning to spend the weekend at the cabin in the woods.
Even before they makes it to the cabin, the trip seems cursed, from the car hitting a deer to a stop at a seemingly deserted gas station to the sudden appearance of the intimidating Sheriff Lorenzo (Danny Trejo), who sounds like he's issuing a threat even when he's telling the kids to be careful out there. Once they arrive at the cabin, the party starts and eventually they split up when they should have stayed together, and every once in a while, there's a shock-moment when someone gets stabbed or shot or crushed by a car by an unseen killer.
The young cast does a great job of selling the funny plot developments; it makes a great drive-in horror movie flick 80s style.
Cast: José Julián, Jeanette Samano, Chelsea Rendon, Catherine Toribio, Kade Wise, Jordan Diambrini, Kurt Caceres, Max Chavarria, Yelyna De León with Soledad St. Hilaire Rolando Molina, and Danny Trejo.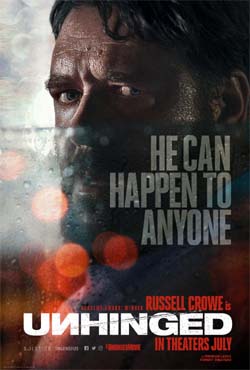 Unhinged starring actor Russel Crowe as a man who is recently divorced and got fired from his job before his pension kicked in. He terrorizes an innocent woman, her family, and friends after a traffic encounter. It's a nightmare scenario of being in the wrong place at the wrong time.
The movie starts of on a dark and stormy night, a troubled man (Russell Crowe) sits in his pickup truck outside his former house at 4am in the morning. Numbing himself with opioids, he takes off his wedding ring and lights a match. He grabs a hammer and a gas can and breaks down the door, and kills everyone inside, and sets the house on fire.
The following day in a different part of the city, Rachel Hunter (Caren Pistorius) gets up late for work. She rushes to get ready; much to the consternation of her anxious son, Kyle (Gabriel Bateman). He doesn't like driving on the highway.
Rachel rushes through traffic as she races to get Kyle to school. She honks at the pickup truck in front of her when it doesn't move for the green light. Rachel drives around, but comes to a standstill again. The pickup driver pulls alongside her and Kyle. He demands an apology for her rude behavior. She ignores him at first, but he angrily persists. Rachel issues a quick "sorry" before getting on her way. She drops Kyle off, but notices the truck in her rear view mirror. She is being followed. Rachel has set the killing spree in motion of a dangerous psychopath. Everyone she loves becomes a target for his vengeance.
In Unhinged the man becomes a seemingly unstoppable force of carnage. There's no need for a volume of exposition or character development. He has snapped completely. The only justification left in his life is to destroy Rachel's.
CAST: Russell Crowe, Caren Pistorius, Gabriel Bateman, Jimmi Simpson
DIRECTED BY: Derrick Borte
WRITTEN BY: Carl Ellsworth
PRODUCED BY: Lisa Ellzey
GENRE: Thriller
RATING: R (Strong Violent Content, And Language Through Out)
RUN TIME: 90 Minutes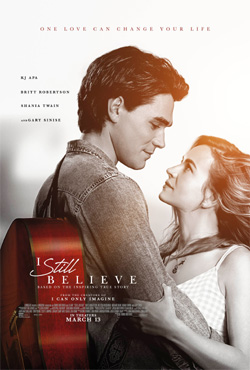 S.P. – Based on a true story of musician, Jeremy Camp, comes this romance tale exploring love, faith and music.
I Still Believe is the tragic love story of the Grammy-nominated music artist and his first wife, Melissa Henning.
In the movie, K.J. Apa plays Jeremy, an aspiring musician attending California's Calvary Chapel Bible College in 1999. There, he encounters and impresses his idol, Jean-Luc (Nathan Parsons), a popular Christian music artist who invites the young man to his band's campus concert.
While glancing at the audience from backstage, Jeremy spots Melissa (Britt Robertson) singing along to the music. Feeling awkward at first, Jeremy eventually manages to introduce himself to the young woman, who has rendered him love-struck at first sight.
Their friendship blossoms into romance. But tragedy soon strikes in their lives when Melissa is diagnosed with stage 3 ovarian cancer, setting in motion a poignant story of faith and love in the process.
Cast: KJ Apa, Britt Robertson, Melissa Roxburgh, Nathan Dean, Shania Twain, and Gary Sinise.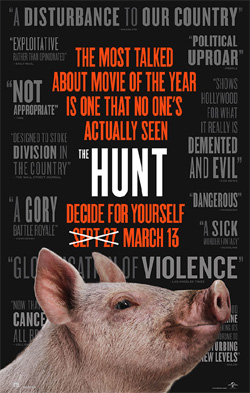 S.P. – Clever written movie with a lot of action very entertaining in a macabre way.
The Hunt revolves around a group of twelve strangers who wake up in a clearing, no idea where they are or how they got there. But just as they've barely unlocked their mouth gags and stumbled upon a crate full of weapons, bullets and arrows start raining down on the unwitting victims, who quickly realize they're being hunted for sport. As fate would have it, the hunters get more than they bargained for when one of the hunted, a woman named Crystal (Betty Gilpin), turns out to be a highly-skilled and intelligent survivalist. One by one, Crystal starts killing her attackers, gradually working her way up to Athena (Hilary Swank), the mysterious individual who organized "The Hunt" to begin with.
Cast: Ike Barinholtz, Betty Gilpin, Emma Roberts and Hilary Swank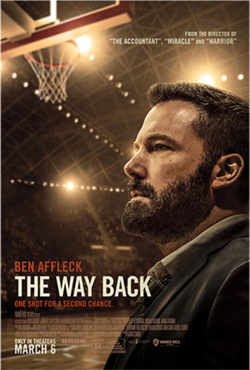 S.P. – Ben Affleck stuns in powerful dramatic drama.
Jack Cunningham (Ben Affleck) is an alcoholic. A steel worker in Southern California, he drinks continuously throughout his day. Whether it's hiding vodka in his coffee mug, getting plastered at his local bar, or plowing through beers in his apartment. Jack lives in a constant state of inebriation. He has isolated himself from friends and family. Jack's sister (Michaela Watkins), and separated wife (Janina Gavankar), are extremely worried.
A chance meeting at the liquor store with a high school classmate sheds light on Jack's history. He was a star player in the Catholic schools league. Jack is shocked when his former priest offers him the varsity coaching position. His first instinct is to decline politely. He decides to take a risk. The team is much worse than expected. But the players and game awaken a part of his soul he thought could never be healed. Jack is forced to face the tragedy that led to his downward spiral.
Starring: Ben Affleck, Al Madrigal, Michaela Watkins, Janina Gavankar.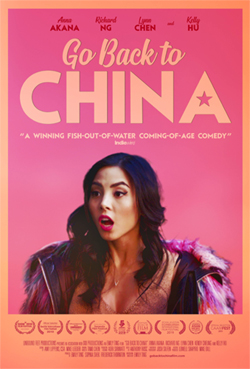 S.P. – A fun enjoyable movie with a simple script but effective.
Sasha Li (Anna Akana) is a 20-something second generation Chinese immigrant who graduated from Fashion School a year ago. While looking for a job, she's been supported by her estranged father (Richard Ng), the owner of a toy factory in Shenzhen, China. Her dad wants her to work at the family factory, going through the extreme length of cutting off Sasha and her mother to coerce her. Evicted and with no income, Sasha goes to Shenzhen to confront her father, her half siblings, and her father's new young girlfriend against her own desire.
Starring: Akemi Look, Anna Akana, Aviva Wang, Brittany Renee Finamore, Christina Thomas, Kelly Hu, Kendy Cheung, Lynn Chen, Richard Ng, Tiger Ting.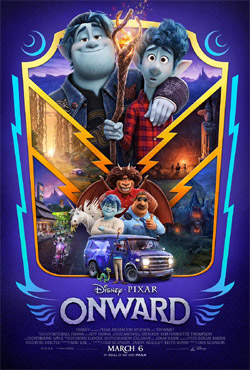 S.P. – A fun adventure movie, bringing two brothers closer together.
Directed and partially written by Monsters University helmer Dan Scanlon, Onward tells the story of two brothers in a fantastical world that has over time devolved into something more closely resembling ours. Ian (voiced by Tom Holland) and Barley Lightfoot (Chris Pratt) are pointy-eared blue elves. Their teenage years in suburbia are not especially magical or exotic. We feel with the socially awkward Ian as he stumbles through inviting some semi-familiar classmates to his 16th birthday party he cancels in the same breath. Barley, meanwhile, has been stretching his "gap year" by mainly sitting around the house and playing an equivalent of Dungeons & Dragons. Barley is uniquely fascinated by the rich and whimsical history of the family's town, where wizards, quests, and magic once were all real forces, not just fodder for themed family restaurants.
For Ian's 16th, his mom (Julia Louis-Dreyfus) gives the boys something their late father left for them. It's a staff with a gem and instructions to bring back Mr. Lightfoot for one full day. Early on, the film has already tactfully established the void left behind by Dad's passing. Ian has no memories of his father and Barley only has three or four, yet Dad's shadow hangs over them, with Ian even editing an answering machine message to be able to simulate talking with him. So, the prospect of getting to spend 24 hours with the man who contributed half of their DNA is more than a little exciting for the brothers. Alas, in the tradition of Pixar complications, the spell doesn't work completely and Mr. Lightfoot has materialized as simply a pair of legs, dressed in loafers, pants, and his signature purple socks.
Naturally, Ian, Barley, and Dad's legs embark on an adventure to get the rare stone needed to bring back the rest of Mr. Lightfoot temporarily. They're racing against the clock; the spell only lasts until the following day's sunset. But with Barley relying upon his knowledge of fantasy role-playing games and Ian utilizing common sense, the two hop into Barley's trusty, rusty van Guinevere and set their sights on the mountain believed to hold the uncommon gem they'll need to complete the spell, braving peril and biker pixies in the process.
Directed by Dan Scanlon.
Featuring the voice talents of Chris Pratt, Tom Holland, Julia Louis-Dreyfus, Octavia Spencer, Mel Rodriguez, Ali Wong, Lena Waithe, and John Ratzenberger.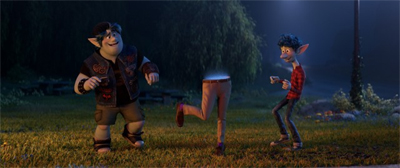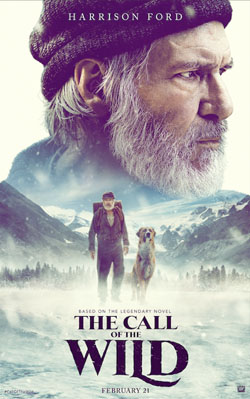 S.P. – The Call of the Wild is a mix of live action and CGI adventure put well together
he film is based of the famous 1903 novel by Jack London and, like Little Women, it has had numerous adaptations through the years. The director is Chris Sanders who is best known for writing and directing Lilo and Stitch.
We first meet Buck as the rambunctious pet of a wealthy judge (Bradley Whitford) in 1890s Santa Clara, California. A gargantuan Saint Bernard and Scotch Collie mix, the lovable Buck creates chaos in the household. Buck's size and strength makes him a valuable target. Sled dogs are in high demand for those who dare to brave the frozen Canadian Yukon for gold. Buck is lured away on a stormy night by an unscrupulous thief. The spirited dog is cruelly beaten into submission on the trip north. His will is broken by "the law of the club."
Buck's intelligence, stamina, and loyalty are noticed quickly upon his arrival. He first meets the grieving John Thornton (Harrison Ford), then the intrepid French-Canadian mail runners Perrault (Omar Sy) and François (Cara Gee); who train him to become a sled dog. Buck learns the ways of the pack through the jaws of its alpha, the ferocious Spitz. As Buck becomes acclimated to life in the Yukon, he senses an ancestral spirit calling him from the woods. An inner awakening draws him further into the distant land, where an old friend documents his remarkable transformation.
Starring: Harrison Ford, Omar Sy, Dan Stevens, Karen Gillan, Bradley Whitford, Cara Gee, Michael Horse, Jean Louisa Kelly, Colin Woodell, Adam Fergus and Abraham Benrubi.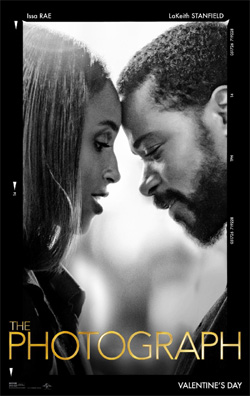 S.P. – Slow moving Romance Movie
The film follows the interlocking story lines of Mae Morton (Issa Rae), a curator at Queens Museum with a great wardrobe and a bonkers-level beautiful apartment, and Michael Block (LaKeith Stanfield), a journalist with a penchant for getting in his own way romantically. They're both fresh from previous entanglements. Their paths cross as Michael works on an article about the oil spill along the Gulf Coast, bringing him to interview the Louisiana-based oil worker Isaac Jefferson (Rob Morgan) and come across the photographs of Christina Eames (Chanté Adams), who just so happens to be Mae's mother. Christina recently died, leaving behind a storied career and a daughter who questions if she was ever really loved. In the flashbacks to Christina's life we see her tender beginnings as a photographer and her lovely albeit complicated relationship with a younger Isaac (Y'lan Noel). The film is populated by side characters that are immediately eye-catching, particularly Lil Rel Howery as Michael's brother Kyle, delivering a steady stream of jokes whenever he's onscreen.
Starring: Issa Rae, LaKeith Stanfield, Chanté Adams, Y'lan Noel, Rob Morgan, Lil Rel Howery and Courtney B. Vance.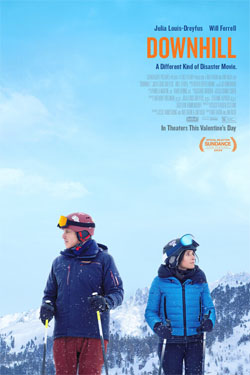 S.P. – Downhill lives up to it's name, it lacks chemistry a far cry from the original.
Will Ferrell and Julia Louis-Dreyfus star in a remake of the 2014 American spin on Ruben Ostlund's 2014 Swedish film, 'Force Majeure.'
Pete (Will Ferrell) and Billie (Julia Louis-Dreyfus) are on vacation in the Austrian Alps with their two kids. One day, as they eat lunch with others on the terrace of a restaurant, they see a controlled avalanche approaching from a good distance away. At first, it's an interesting little sight. Then, chaos briefly reigns as the rolling, thundering cloud of white approaches and engulfs the entire terrace. Pete quickly grabs his phone and bails, leaving Billie and the two kids to sit there and get blasted by whatever that terrifying thing coming down the mountain was. It turns out to be not much. Just a bit of snow flying through the air. It clears up quickly, and everybody takes their seats and proceeds as if nothing has happened; even the little menu stands on the tables don't seem to have tipped over. Pete orders soup. But Billie is frozen with fear, visibly shaken. The visual strategy of the film changes, and suddenly the two leads are separated in discomfiting head-on shots that make them look like they're talking directly to the audience.
The repercussions of this seeming nonevent, with its seismic emotional consequences, play out over the rest of their trip. They file a complaint with the resort's safety office, where they're informed that the incident was "handled perfectly." Billie's rage at her husband's nonchalance, and his defensive posture first casual, then increasingly pathetic starts to consume every interaction. They have a falling out in front of friends. They take time off from each other. It's hard for either to put into words what they're actually feeling, which lends a hesitancy to every scene.
Starring: Julia Louis-Dreyfuss, Will Ferrell, Zach Woods, Zoe Chao, Miranda Otto, and directed by Nat Faxon & Jim Rash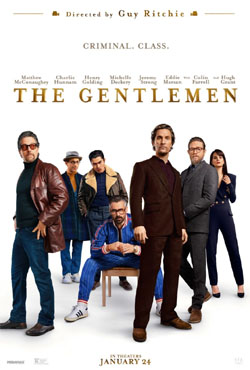 By S.P. – A clever script and superb acting by an A-list cast.
The Gentlemen is a crime action-comedy directed by Guy Ritchie and stars Matthew McConaughey as Mickey Pearson, an American drug lord in London who wears three-piece tweed suits and speaks with a distinctive Southern twang. Looking to cash out his lucrative marijuana empire and retire with wife Rosalind (Michelle Dockery), he finds a prospective buyer in countryman Matthew Berger (Jeremy Strong).
But when the word gets out that Pearson is looking to cash out, it triggers plots, schemes, bribery and coercion. Among those making a play is a ruthless young Asian tyro, Dry Eye (Henry Golding). The fine detail plays out as low-life Fletcher (Hugh Grant) tries to blackmail Pearson's right-hand man, Ray (Charlie Hunnam).
Starring: Matthew McConaughey, Charlie Hunnam, Henry Golding, Michelle Dockery, Jeremy Strong, Eddie Marsan, Colin Farrell, and Hugh Grant.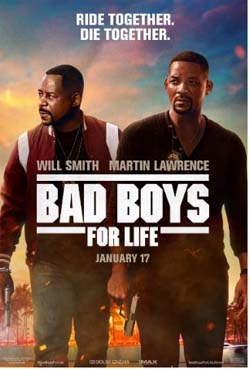 By S.P. – Hilarious. Action-packed Fun.
The nineties buddy cop duo returns for a third time of melodrama, and bullets. Will Smith and Martin Lawrence continue to be likeable in Bad Boys for Life. The film treads much more seriously than previous installments. Their mantra of "ride together, die together" hits harder than the Michael Bay directed prequels.
Bad Boys for Life picks up with Mike Lowrey (Will Smith) and Marcus Burnett (Martin Lawrence) celebrating two milestones. Twenty-five years together on the police force, and the birth of Marcus' grandson. The joyous events bring the police family, led by Captain Howard (Joe Pantoliano) and a new crew of detectives (Paola Núñez, Vanessa Hudgens), together to celebrate. The night is shattered by tragedy. A long simmering enemy is back for vengeance.
A diabolical villainess (Kate del Castillo) has escaped from prison in Mexico. She dispatches her ruthless son (Jacob Scipio) on a deadly mission. Take back their cartel, and make an example out of Mike Lowrey. As the Miami Police Department reels from the savage attacks, Mike and Marcus must face a new truth. Marcus wants to retire. He's through with the danger and violence. Mike is out for blood. The longtime partners are tested like never before, but will always have each others back.
Starring: Will Smith and Martin Lawrence. Directed by Adil El Arbi & Bilall Fallah.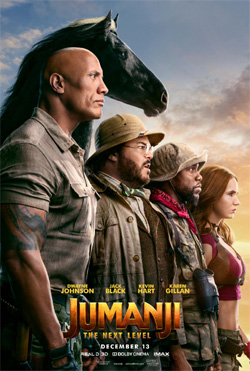 By S.P. – A new twist adds unexpected fun to the game.
The film begins with Spencer (Alex Wolff) having a difficult freshman year at college in New York City. He struggles while Fridge (Ser'Darius Blain), Bethany (Madison Iseman), and ex-girlfriend Martha (Morgan Turner) have eagerly adapted to post high school life. When Bethany arranges a reunion dinner over winter break, Spencer ignores the group's texts. But his misery increases at home. Spencer's grumpy Grandpa Eddie (Danny DeVito) is recovering from hip surgery, in his room.
The gang gets worried when Spencer doesn't show up. They go to his house, where Eddie is having an argument with his old business partner, the long-winded Milo (Danny Glover). They race to the basement when they hear Jumanji's ominous drums. Spencer kept the pieces of the game and haphazardly reassembled it. They decide to return to Jumanji and rescue Spencer. But the game whisks away Eddie and Milo as well.
When they're transported to Jumanji, Eddie is Dr. Smolder Bravestone (Dwayne Johnson). Milo is now Mouse Finbar (Kevin Hart). And Fridge, much to his annoyance, has become Professor Shelly Oberon (Jack Black). Only Martha has remained as Ruby Roundhouse (Karen Gillan). Left alone in the basement, Bethany races to the only person (Colin Hanks) who can help. In the game, the others embark on a new, more dangerous adventure to find Spencer.
Starring: Dwayne Johnson, Jack Black, Kevin Hart, Karen Gillan, Nick Jonas,  Awkwafina, Ser'Darius Blain, Madison Iseman, Morgan Turner, Alex Wolff with Danny Glover and Danny DeVito.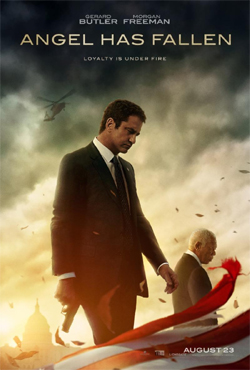 ANGEL HAS FALLEN is the third installment of the FALLEN series of films following 2013's OLYMPUS HAS FALLEN and 2016's LONDON HAS FALLEN. The films follow United States Secret Service agent Mike Banning played by Gerard Butler saving the President played by Morgan Freeman from any harm as his personal bodyguard/agent.
The plot involves Mike Banning who must race against time to clear his name after being framed for an attack on the US President, Allan Trumbull. Pursued by his own agency and the FBI, Banning turns to unlikely allies to clear his name and uncover the real terrorist threat.
CAST: Gerard Butler, Morgan Freeman, Jada Pinkett Smith, Lance Reddick, Tim Blake Nelson, Piper Perabo, with Nick Nolte, and Danny Huston.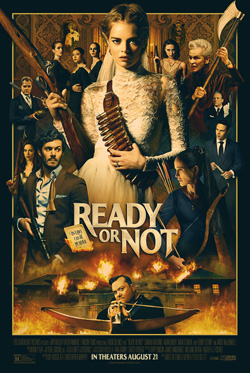 S.P. – Family Tradtion turns into hellish Nightmare
Ready or Not is a macabre black comedy about a wealthy family's wedding night tradition. It swings from devilishly funny to stomach churning violence in a breathlessly paced ninety-six minutes.
The movie starts of with Grace (Samara Weaving) a nervous bride before her wedding to the fabulously wealthy Alex Le Domas (Mark O'Brien). A poor young woman raised in foster homes, she worries about her acceptance into the gilded Le Domas clan. Her future mother-in-law (Andie MacDowell) thanks her for bringing their wayward son back home. The groom's disdainful father (Henry Czerny), stern aunt (Nicky Guadagni), and haughty relatives aren't as accepting. Only his brother (Adam Brody) expresses concern about Grace's feelings, and pointedly reminds she can still walk away.
After an intimate ceremony at the stately Le Domas manor, Alex informs Grace of a family ritual. Anyone marrying into the family must participate in a game on their wedding night. The family made their fortune long ago selling simple cards. Grace must choose a card from a special container that will dictate the game they play. The only rule is that she must play successfully until sunrise the next day. Grace's initial laughter turns to screams as she realizes the true extent of the game and so the Hunt is on.
Starring Samara Weaving, Adam Brody, Mark O' Brien, with Henry Czerny, and Andie MacDowell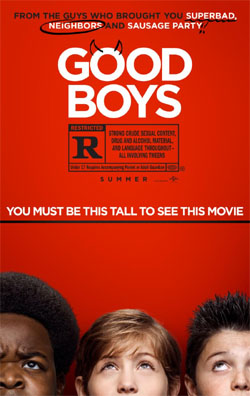 S.P. – Hilarious coming of age comedy but not suitable for Children.
The story centers on three young, foul-mouthed, but sweet kids named Max (Jacob Tremblay), Thor (Brady Noon) and Lucas (Keith L. Williams), who ride around town on their bikes and go by the name the Beanbag Boys because, well, they each have beanbags to hang out on. Soon they have a chance to do some real grown-up stuff and attend their first kissing party, but in an attempt to learn how to kiss they lose Max's dad's expensive drone, setting them on a wild chase to get a new one so he doesn't get grounded, and thus forever losing his chance to kiss the girl he loves.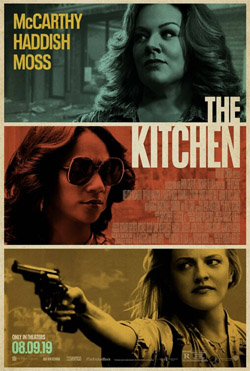 S.P – Unfortunately the movie falls flat could have been more upbeat especially with a great cast like that!
The movie is an adaption of the Vertigo comic book series of the same name by Ollie Masters and Ming Doyle. It kicks off in 1978 introducing Kathy Brennan (Melissa McCarthy), Ruby O'Carroll (Tiffany Haddish), and Claire Walsh (Elisabeth Moss); women who are frequently disrespected and undervalued by their husbands who work for the Irish mob. When their husbands are caught robbing a store and sentenced to three years in prison, the ladies are inspired to stand up for themselves, take matters into their own hands and build a mob of their own.
THE ART OF RACING IN THE RAIN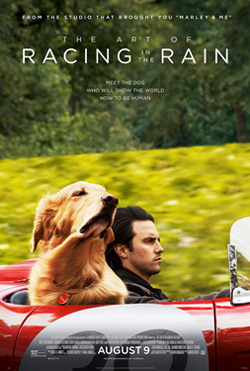 S.P. – A heartwarming story both funny and sad!
Based on the best-selling novel by Garth Stein, THE ART OF RACING IN THE RAIN is a heartfelt tale narrated by a witty and philosophical dog named Enzo (voiced by Kevin Costner). Through his bond with his owner, Denny Swift (Milo Ventimiglia), an aspiring Formula One race car driver, Enzo has gained tremendous insight into the human condition and understands that the techniques needed on the racetrack can also be used to successfully navigate the journey of life. The film follows Denny and the loves of his life his wife, Eve (Amanda Seyfried), their young daughter Zoe (Ryan Kiera Armstrong), and ultimately, his true best friend, Enzo.
Starring: Amanda SeyfriedKevin CostnerMilo VentimigliaGary ColeKathy BakerMartin Donovan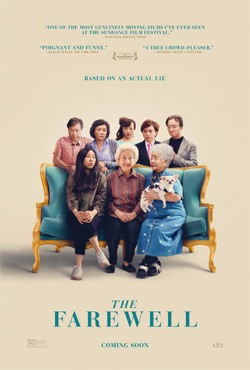 S.P. – An interesting take on different customs around the world.
The film is a fictionalized take of Wang's own personal experiences as a Chinese-American, and centers on her proxy Billi (Awkwafina) – to whom we are introduced as a young struggling writer living in New York. She is a very family-oriented woman, regularly visiting her parents (Tzi Ma and Diana Lin) who live locally, and calling her grandmother, Nai Nai (Shuzhen Zhou), who still lives in China. It's this closeness that makes it particularly devastating when she learns that Nai Nai has end stage lung cancer and only a few months to live.
The grief strikes immediately, but is made complicated by a discovered catch. While Billi's entire family knows about Nai Nai's condition, the one person who doesn't is Nai Nai – and there are no plans to inform her. Billi discovers that it is customary in China to keep the elderly entirely in the dark about terminal condition, allowing them to live the rest of their lives without the anxiety of knowing about their impending death. Doctors instead inform someone close to them about the situation, and the necessary steps are taken without their knowledge.
A plan is orchestrated to have Nai Nai's relatives travel to China to celebrate a wedding, but the wedding is actually fake, and the real idea is for everyone to have an opportunity to say goodbye without giving away the truth. Despite her rather dire financial situation, Billi decides that she needs to go on the trip to see her grandmother, all the while wrestling with the complicated ethical dilemma presented by Chinese customs.
Starring: Aoi Mizuhara, Awkwafina, Becca Khalil, Diana Lin, Gil Perez-Abraham, Han Chen, Hong Lu, Ines Laimins, Jim Liu, Shuzhen Zhou, Tzi Ma, X Mayo, Yongbo Jiang, Zhao Shuzhen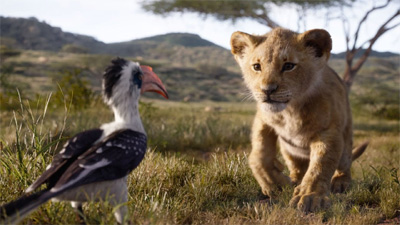 S.P. – Amazing CGI Impressions!
The movie's premise is pretty much the same. You have Simba, the son of Mufasa that wants to go on his father's footsteps. But Scar, Simba's uncle wants to betray Mufasa and take over the Pride Lands. Simba has to go in an exile and he will then meet with Timon and Pumbaa. In order for Simba to survive he needs to make an alliance. And then he will use that in order to take what's rightfully his back.
When it comes to stories, The Lion King was very creative and it did bring in front some really impressive features. But the thing that really matters the most here is the unique attention to detail and how accurate the visuals are here. There are a few returning voiceover professionals here, but we also have some new stars too, so there's pretty much something for everyone here.
Cast: Donald Glover, Seth Rogen, Chiwetel Ejiofor, Alfre Woodard, Billy Eichner, John Kani, John Oliver, Florence Kasumba, Eric André, Keegan-Michael Key, JD McCrary, Shahadi Wright Joseph, with Beyoncé Knowles-Carter and James Earl Jones.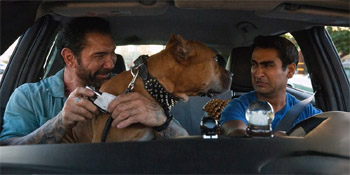 S.P. – Jolly Good Old Fun!
Stuber follows detective Vic Manning (Dave Bautista), who's relentlessly chasing drug kingpin Oka Teijo (Iwo Uwais), the man responsible for killing his former partner. However, with a major drop going down on the same day Vic had LASIK surgery, he's unable to drive himself so he calls an Uber. By day, Stu (Kumail Nanjiani) works at a sporting goods store where he's constantly made fun of by his boss Richie (Jimmy Tatro), and at night Stu drives an Uber – prompting Richie to give him the nickname Stuber. But when Stu accepts Vic's request for a ride desperate to get a five-star rating so he can earn enough money to open a spin gym with the woman he's in love with, Becca (Betty Gilpin) Stu is reluctantly dragged into Vic's hunt for Teijo. The ride takes the duo all over L.A., including to the art show of Vic's daughter Nicole (Natalie Morales), but it's unclear if they'll survive the night, let alone catch Teijo.
Cast: Kumail Nanjiani, Dave Bautista, Karen Gillan.
SPIDER-MAN: FAR FROM HOME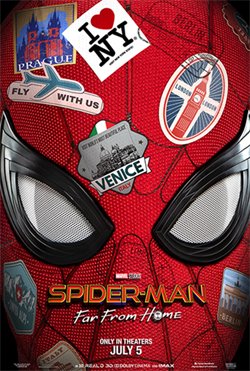 S.P. – Super Fun, lots of Action best Spiderman Movie by far.
After helping to save the world in Avengers: Endgame, Peter Parker (Tom Holland) is looking to relax as a normal teenager on a science trip to Europe with his classmates, including best friend Ned (Jacob Batalon). Though he has an elaborate seven-step plan to confess his love to MJ (Zendaya), fate intervenes in the form of gigantic elemental monsters with the power of fire and air that must be stopped. With the help of Quentin Beck (Jake Gyllenhaal), a mysterious superpowered soldier from another world, Peter must decide if he's ready to be more than just a friendly neighbourhood Spider-Man.
Spider-Man: Far From Home is a worthwhile summer blockbuster that will leave fans satisfied and eager for the next Marvel film.
Stars: Tom Holland, Samuel L. Jackson, Zendaya, Cobie Smulders, Jon Favreau, J. B. Smoove, Jacob Batalon, Martin Starr, Marisa Tomei, and Jake Gyllenhaal.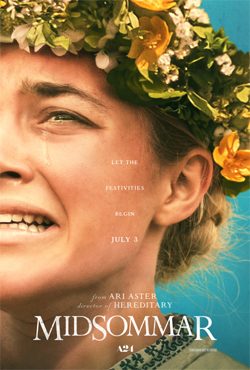 S.P. – Slow burn Movie, with some disturbing scenes!
Midsommar centers on a couple whose relationship is in trouble. This is exacerbated in the wake of an unexpected tragedy. In the aftermath, the couple travels, along with some friends from college, to a Swedish midsummer festival, on the invitation of a friend who grew up there. It's, at first, a seemingly utopian paradise. But as the days roll on, it quickly evolves into a complete and utter nightmare as the locals who inhabit this commune are not who they seem to be on the surface.
Starring: Florence Pugh, Jack Reynor, William Jackson Harper, Vilhelm Blomgren, Archie Madekwe, Ellora Torchia, and Will Poulter.
Men in Black: International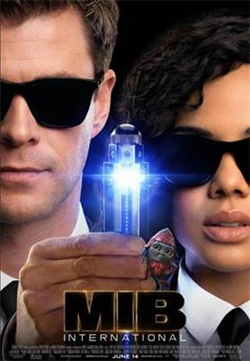 S.P. – A New Refreshing take on MIB
It's been almost 22 years since the original "Men in Black" movie hit, which is roughly the amount of time a young woman named Molly has spent wanting to be part of the super-secret alien-wrangling agency that Will Smith and Tommy Lee Jones have so ably represented until now. Molly was just a child when she had her first close encounter of the third kind, and though the black-suited, sunglasses-at-night G-men who showed up may have erased her parents' memories, they didn't wipe Molly's brain, which has left room to ask: Where can she sign up? And what role is there for a woman among the Men in Black?
Turns out the second question was answered in 2012's "MIB3," when Emma Thompson took over for Rip Torn as the crypto-cratic org's no-nonsense overseer. And now, rising star Tessa Thompson sets out to address the first, donning the signature uniform snug Paul Smith suit, white shirt, skinny black tie and waltzing through the front door of the off-the-grid agency to volunteer her services. More reboot than sequel, and less coherent or polished than the sci-fi trilogy that preceded it, "Men in Black: International" doesn't make a big deal of the fact that its new recruit isn't a man.
Cast: Chris Hemsworth and Tessa Thompson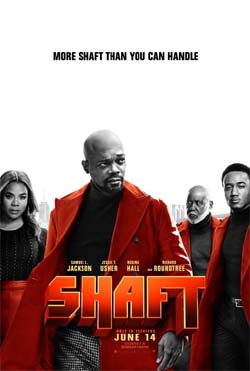 S.P. – Hilarious Action Drama
Shaft isn't so much a reboot as it is a revival, bringing together all three generations of the Shaft family including original John Shaft played by Richard Roundtree, his nephew played by Samuel L. Jackson and Shaft's son JJ played by Jesse T.
JJ, aka John Shaft Jr., may be a cyber security expert with a degree from MIT, but to uncover the truth behind his best friend's untimely death, he needs an education only his dad can provide. Absent throughout JJ's youth, the legendary John Shaft (Jackson) agrees to help his son to navigate the Harlem underworld to solve the crime.
And while JJ's own FBI analyst's badge may clash with his dad's trademark leather duster, there's no denying family. Besides, Shaft's got an agenda of his own, and a score to settle that's professional and personal.
Starring: Samuel L. Jackson, Jessie T. Usher, Regina Hall, Alexandra Shipp, and Richard Roundtree.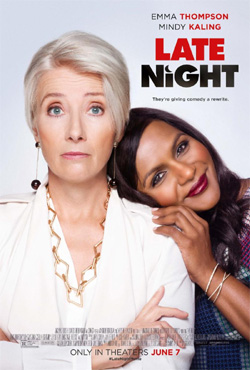 S.P. – Mindy Kaling and Emma Thompson make 'Late Night' a great night again.
The film centres on American talk-show host, British born Katherine Newbury (Emma Thompson), a pioneer in her field. The only woman ever to have a long-running program on late night, she keeps her writers' room on a short leash and all male, and all white male. But when her ratings plummet and she finally realizes that she but not her show is going to be axed, she starts taking notice and action, and oddly enough, inappropriate action. She is accused of being a "woman who hates women," Katherine puts gender equality on her to-do list and impulsively hires Molly Patel (Mindy Kaling herself), a chemical plant efficiency expert from suburban Pennsylvania, as the first and only female on her writing staff.
Starring: Emma Thompson, Mindy Kaling, John Lithgow.
The Secret Life of Pets 2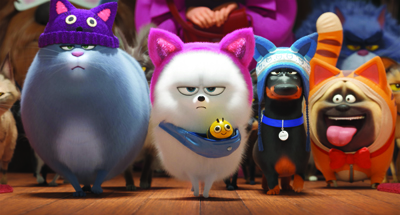 S.P. – Furry Fun, loaded with Pet Adventures.
Picking up where the original 2016 film left off, this sequel centers on a terrier named Max (Patton Oswalt). Max is still living happily in New York City with his owner, Katie (Ellie Kemper), and his best friend Duke (Eric Stonestreet). But then suddenly, in a brief montage, we see everything change: Katie meets a guy, gets married and has a baby, none of which Max likes.
Eventually the baby becomes a toddler, and he and the dogs begin to get along so well that Max feels he must protect the child from everything. The best way to do that is to not let him do anything.
Meanwhile, in another apartment, Snowball the rabbit (Kevin Hart) has come to think of himself as a superhero, thanks to the costume that his owner dresses him in. Gidget (Jenny Slate), a pampered puffball of a Pomeranian, still has a crush on Max.
The main story begins when Max's family takes a vacation to a relative's farm. He entrusts his favorite toy to the Pomeranian, Gidget (Jenny Slate), for safekeeping; who instantly loses it in spectacular fashion. Snowball's heroics are put to the test when he's recruited to rescue an abused circus tiger from his evil owner (Nick Kroll) by a bossy Shih Tzu (Tiffany Haddish). On the farm, Max and Duke are mightily impressed by the fearless herding dog, Rooster (Harrison Ford). He isn't putting up with their soft, city dog antics. The three adventures wind back together in an action-packed ending that's absolutely hilarious.
Cast: Lake Bell, Hannibal Buress, Dana Carvey, Harrison Ford, Tiffany Haddish, Kevin Hart, Pete Holmes, Garth Jennings, Ellie Kemper, Nick Kroll, Bobby Moynihan, Patton Oswald, Jenny Slate, Eric Stonestreet.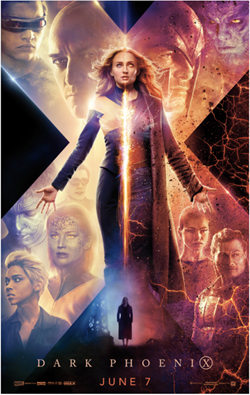 S.P. – Doesn't leave up to the hype!
This continuation of the X-Men franchise and sequel to 'X-Men Apocalypse' focuses on Jean Grey's powers and becoming Dark Phoenix.
During a rescue mission in space, Jean Grey is hit by a mysterious cosmic energy that heightens her powers. This transformation makes her unstable and extremely dangerous. Now she doesn't merely pose a threat to her X-Men family, but to the whole world. The X-Men need to choose between saving her and saving the rest of humanity.  Although 'Dark Phoenix' didn't live up to expectations, it managed to show us how powerful Jean Grey can be. Action wise, there are a few fun moments, but nothing memorable.
Stars: James McAvoy, Michael Fassbender, Jennifer Lawrence, Nicholas Hoult, Sophie Turner, Tye Sheridan, Alexandra Shipp, Kodi Smit-McPhee, Evan Peters, and Jessica Chastain. 
DARK PHOENIX is scored by composer Hans Zimmer.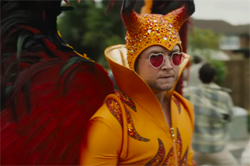 By S.P. – Taron Egerton is truly remarkable in his portrayal of Elton John.
We first meet Elton John (Taron Egerton) in full costumed regalia, high on drugs, and desperate for help. He sings, dances, and plops down in a therapy circle. The other patients are surprised and amused. Then the tone becomes serious. Elton begins his story as young Reginald Dwight (Matthew Illesley), a painfully shy boy with a cold, unloving father (Steven Mackintosh), and firebrand mother (Bryce Dallas Howard). His only childhood escape was the piano, an instrument in which he naturally excelled. He was so skilled, young Reggie received a scholarship to the prestigious Royal Academy of Music in London.
Reggie Dwight spent his teenage years playing local pubs, then as a stage pianist for touring soul singers. He saw first hand what was needed to command the audience. You had to have flashy clothes and a catchy name. The newly minted Elton John is introduced to a young songwriter, Bernie Taupin (Jamie Bell), by the short tempered record producer, Dick James (Stephen Graham). Elton and Bernie were a match made in songwriting heaven. Their music began to storm the UK charts. But when the United States came calling, Elton John had to defeat his long seeded self hatred. He overcame the hurdle by succumbing to a drugs, sex, and rock and roll lifestyle. Depravity masked his pain through many years and millions of albums sold. But eventually every rocket comes crashing down in the end.
STARRING:
Taron Egerton, Jamie Bell, Richard Madden, Gemma Jones and Bryce Dallas Howard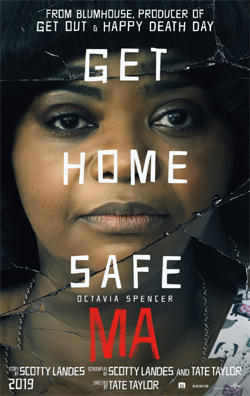 By S.P. – Killer Performance by Octavia Spencer
MA is the latest film from director Tate Taylor (The Help, Get On Up), co-written by Taylor and Scotty Landes (Comedy Central's Workaholics), which centers on a lonely woman who begins to dangerously spiral after she befriends a group of teenagers. The film stars Oscar winner Octavia Spencer (The Help), Diana Silvers (Glass), Juliette Lewis (August: Osage County), Luke Evans (Beauty and the Beast), Missi Pyle (Gone Girl), McKaley Miller (TV's Hart of Dixie), Corey Fogelmanis (TV's Girl Meets World), Gianni Paolo (TV's Power) and Dante Brown (Lethal Weapon).
Based on the official synopsis, Sue Ann (Octavia Spencer) is a loner who keeps to herself in her quiet Ohio town. One day, she is asked by Maggie (Diana Silvers), a new teenager in town, to buy some booze for her and her friends, and Sue Ann sees the chance to make some unsuspecting, if younger, friends of her own. She offers the kids the chance to avoid drinking and driving by hanging out in the basement of her home. But there are some house rules: One of the kids has to stay sober. Don't curse. Never go upstairs. And call her "Ma." But as Ma's hospitality starts to curdle into obsession, what began as a teenage dream turns into a terrorizing nightmare, and Ma's place goes from the best place in town to the worst place on earth.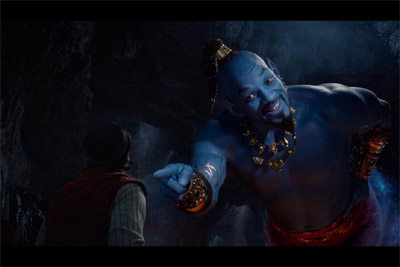 By S.P. – Will Smith delivers a fun, loving Genie.
Disney's latest live-action remake of one of its classic animated movies, Aladdin is directed by Guy Ritchie (Sherlock Holmes, Snatch), and features Mena Massoud as Aladdin, Naomi Scott as Jasmine, and Will Smith as the Genie in a role that mixes CG and live-action shots.
The film follows the same basic story of the acclaimed 1992 film where Aladdin recovers a lamp containing the Genie who grants him wishes. The new movie features a number of songs from the original, including classics like "A Whole New World" and "Prince Ali."
Aladdin is a big extravagant musical production that's filled with fun performances, bright colors, and some exciting moments. It's a refreshing remake that stands on its own and is, in many ways, an improvement on the original.
JOHN WICK: CHAPTER 3 - PARABELLUM.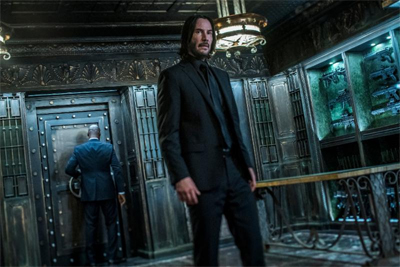 By S.P. – Non-Stop Bloody Action
John Wick: Chapter 3 – Parabellum: John Wick (Keanu Reeves) becomes the target of assasins around the globe after a bounty of $14 million is placed on his head.
In the third installment of the 'John Wick' series, the famed assassin is declared 'excommunicado' after breaking the code of the High Table in the Continental Hotel. Now on the run with a price tag of 14 million dollars, John Wick (Keanu Reeves) must fend for himself yet again, as all the assassins men and women in the world are gunning for him. The 'John Wick' series continues to expand on the universe it established in the previous two films by introducing a whole new set of characters along with some returning vital players.
Ian McShane & Lance Reddick reprise their roles as Winston & Charon respectively, with the latter doing a lot more than merely serving guests at the concierge. Watch out for Silat masters Cecep Arif Rahman & Yayan Ruhian in arguably one of the most stunning pieces of fight choreography seen in this series so far, and that's an extremely high bar to meet. Mark Dacascos is more than capable of going toe-to-toe with the best martial artists. He lends so much charisma to Zero that he often ends up being a scene-stealer while gracing the film with yet another breathless and nail-biting sequence. Asia Kate Dillon is menacing as the Adjudicator of the High Table and makes her presence felt. But the real MVP amongst all the new characters is Halle Berry as Sofia, a dog-loving assassin and John's old friend. It's safe to say her hounds redeem the death of the puppy which started this whole series, much to the delight of canine-lovers.
Driven by the notion of rules and consequences, the plot is standard and straightforward, so don't expect anything more profound than what you see. But 'Parabellum' more than makes up for what it lacks in depth, with stunning visuals and captivating action. There's little sense to the proceedings, and yet, you'll be so utterly gobsmacked by the beauty in destruction, that logic won't matter. Keanu Reeves puts in the hard work to allow for long takes and steady camerawork to make each dynamic movement register with impact.
Directed by Chad Stahelski again after 'John Wick 2', 'Parabellum' plays to the actor's strengths, allowing him to do what he does best. If the makers maintain this level of masterful execution, Keanu Reeves can continue to play this violent & virtually indestructible killing machine, and action lovers will gladly eat it up till the end of time. 'Parabellum' is an essential entry to this series and one that cannot be missed.
Cast: Keanu Reeves, Halle Berry, Laurence Fishburne, Mark Dacascos, Asia Kate Dillon, Lance Reddick, Saïd Taghmaoui, Jerome Flynn, Jason Mantzoukas, Tobias Segal, Boban Marjanovic, with Anjelica Huston, and Ian McShane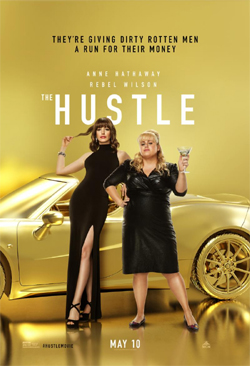 By S.P. – Fun Weekend Movie
Penny has been a small-time con artist catfishing men into giving her money for a fake sister's breast job. However, she stumbles upon Josephine, a more sophisticated grifter, and decides she wants to up her game a bit. Problem is, Josephine only has employees, not partners, so Penny has to decide on an internship or get lost. She decides to learn from Josephine instead, but there comes a point when the student wants to prove she is on the level, if not better, than the master. They find their mark named 'Thomas' to prove their methods are better than the other. However, neither Penny nor Josephine are truly prepped for what Thomas has up his sleeves.
Starring : Anne Hathaway and Rebel Wilson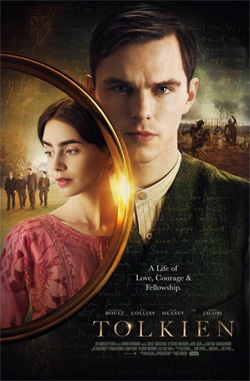 By S.P. – A Universal Story of Friendship and Love and Loss.
Tolkien opens in theaters this week. The film stars Nicholas Hoult as Tolkien and Lily Collins as Edith Bratt in a story that covers the events of Tolkien's formative years, including his time at school and the fellowship of friends he found there, as well as his serving in World War I and his personal and romantic relationship with Edith.
The movie covers Tolkien's major life events that inspired his acclaimed fantasy novels including The Hobbit and The Lord of the Rings.
Starring Nicholas Hoult and Lily Collins.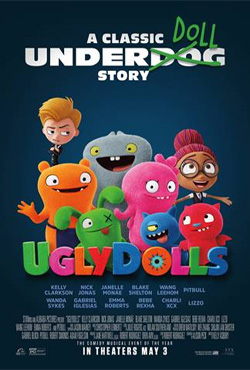 By S.P. – There's a place for everyone.
In the adorably different town of Uglyville, weird is celebrated, strange is special and beauty is embraced as more than simply meets the eye. Here, the free-spirited Moxy (Kelly Clarkson) and her UglyDoll friends live every day in a whirlwind of bliss, letting their freak flags fly in a celebration of life and its endless possibilities. The endearingly unique residents of Uglyville occasionally look to the sky above the town, where a new UglyDoll will appear and be embraced by the community. Moxy (Kelly Clarkson) loves her square-peg life in this round-hole town, but her curiosity about all things leads her to wonder if there's something – anything – on the other side of the mountain which nestles Uglyville.
Moxy gathers a group of her closest friends and sets off to find what's on the other side. They discover another world – Perfection – a town where more conventional dolls are trained in protocols before they graduate and are sent to the "real" world to find the love of a child. In Perfection, Moxy and her crew are subject to the manipulations of Lou (Nick Jonas), the perfect doll in charge of training recruits. Here, the UglyDolls will confront what it means to be different, struggle with their desire to be loved, and ultimately discover that you don't have to be perfect to be amazing because who you truly are is what matters most.
UglyDolls Voice Cast:
Kelly Clarkson as Moxy, she is the leader of the group and she has an insatiable curiosity, limitless confidence. Moxy has the ability to make other people feel great about who they are. In the movie, she is also looking for something more.

Nick Jonas as Lou, He is a tough-talking and a buff leader from Perfection. Lou is a perfect doll that trains recruits for perfection. He has contempt for the UglyDolls for falling short of his standards.

Pitbull as Ugly Dog, He is Moxy's closet friend and also got a smart collar with every gadget you can imagine.

Janelle Monáe as Mandy. Mandy played the role of a lonely perfect doll who longs for a friend.

Blake Shelton as Ox, Ox is the Unofficial Mayor of Uglyville. Ox is also a mentor to all the other UglyDolls.

Emma Roberts as Wedgehead: the newest citizen of Uglyville.

Wanda Sykes as Wage, played the role of chef by trade

Bebe Rexha as Tuesday

Wang Leehom as Lucky Bat

Charli XCX as Kitty

Gabriel Iglesias as Babo

Lizzo as Lydia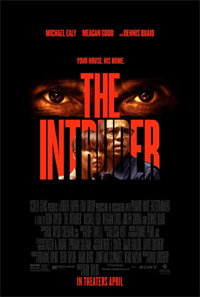 By S.P. – Dennis Quaid a Homeowner's Nightmare
THE INTRUDER is a creepy thriller about a young couple, Scott and Annie (Michael Ealy and Meagan Good), who buy a beautiful countryside home in Napa Valley from Charlie, but learn that Charlie is having a hard time letting go of his home.
The movie begins with Scott getting a great new job taking him and his wife Annie to San Francisco. While looking at houses in Napa Valley, Annie falls in love with a beautiful old cottage home owned by Charlie Peck (Dennis Quaid). Charlie has lived in the home his entire life. With his wife now deceased, he's put his entire heart and soul into the house. Charlie agrees to give Scott and Annie a really good deal, and the couple moves into the home.
Only a few days after the move, one morning Annie sees that Charlie is out mowing their lawn. They thought he had moved to Florida, but he says he has some unfinished business in the area. Annie is kind to Charlie, but Scott feels threatened. As Charlie stops by the house more and more, it becomes clear he's not only obsessed with his home, but he's become infatuated with Annie.
Starring Michael Ealy, Meagan Good and Dennis Quaid.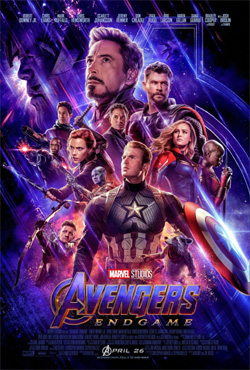 By S.P. – All good things come to an end. The 3-hour Marvel thrill ride tops Infinity War.
Avengers: Endgame is the final film in the Marvel Cinematic Universe's current generation of movies, bringing together storylines and characters from 21 previous movies, starting with 2008's Iron Man.
The film takes place after "Avengers: Infinity War" and follows the remaining Marvel superheroes' quest to defeat the god-like villain Thanos, who now possesses all six infinity stones.
Picking up 23 days after the events of Infinity War, those superheroes that remain continue to hunt Thanos (Josh Brolin). However, their hopes for a quick resolution to undo his devastating snap are thwarted, and the heroes are forced to accept a world where half the population has been dusted. Then Scott Lang (Paul Rudd) reenters the picture and he has an idea "time travel". The Quantum Realm, properly manipulated, allows those who enter it to travel through time. The scattered heroes reassemble and plan a "time heist" where they will retrieve the Infinity Stones before Thanos does, and use them to undo the damage. However, as their fragile plan begins to fracture, Thanos sees an opportunity to remain victorious.
Cast:
Robert Downey, Jr. ,Chris Evans ,Chris Hemsworth ,Mark Ruffalo ,Scarlett,Johansson ,Brie Larson, Jeremy Renner , Don Cheadle , Paul Rudd , Karen Gillan , Danai Gurira , Bradley Cooper ,Josh Brolin, Winston Duke , Benedict Wong , Gwyneth Paltrow.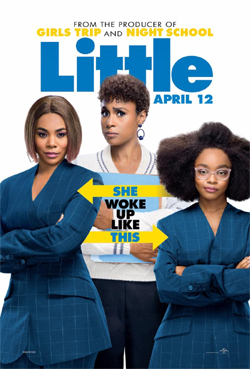 By S.P. – A Fun & Heartfelt Age-Changing Comedy
Age-changing comedies are nothing new to Hollywood, with Big and 13 Going on 30 taking young preteens, aging them up to become adults and inevitably teaching them a lesson about not growing up too fast. In Universal Pictures' latest comedy, Little, that particular formula is reversed, with an adult woman being turned back into her 13-year-old self again. Little successfully puts a funny new spin on age-changing comedy with a surprisingly heartfelt message about staying true to yourself when growing up.
Little introduces 13-year-old Jordan Sanders (Marsai Martin), who's bullied in middle school for her interest in science and as a result of one particular incident, learns the wrong lesson about how to deal with bullies: she becomes a bully herself. Cut to grown up Jordan (Regina Hall), who's become a tech mogul in charge of her own company is feared by all of her employees, including her overworked assistant April (Issa Rae). And when Jordan is mean to a young girl, that girl wishes Jordan was little again. And Jordan wakes up as her younger self the next morning. With an important work pitch looming and Jordan desperate to return to her adult self, she turns to April for help in finding the little girl that cursed her. However, Jordan will have to learn some hard lessons ones she didn't learn the first time she was little before she returns to her adult self.
CAST: Regina Hall, Issa Rae, and introducing Marsai Martin.
Directed by:Tina Gordon
Story by: Tracy Oliver
Screenplay by: Tracy Oliver and Tina Gordon
Produced by:Will Packer, Kenya Barris, James Lopez
Executive Producers: Marsai Martin, Josh Martin, Regina Hall, Preston Holmes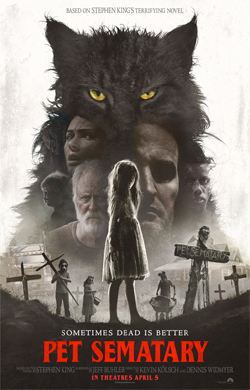 By S.P. – A creepier and scarier version than the original book and movie.
"Pet Sematary" is Stephen King's latest story to get adapted into a movie.
The remake of the 1989 movie follows Dr. Louis Creed (Jason Clarke) as he moves his family from Boston up to, what he expects to be, quiet Ludlow, Maine.
What he doesn't know is that there's an ancient Indian burial ground on his property, which has the ability to bring the dead back to life. When tragedy strikes his family, Creed seeks solace in the Micmac burial ground, although he's warned against it. He and his family quickly discover that, as the book suggests, sometimes dead is better.
STARRING: Jason Clarke Amy Seimetz Jeté Laurence Hugo & Lucas Lavoie John Lithgow.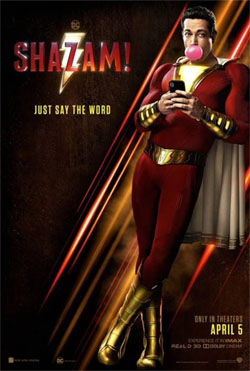 By S.P. – Shazam is the most kid-friendly DC movie so far.
What sets "Shazam!" apart is a teenage kid trapped in an adult's body hero, and it knows no bounds when it comes of having fun.
The Story is: An ancient wizard has been looking for a pure-hearted human to take his powers and ensure that the seven deadly sins are kept from unleashing chaos. But time is running out as every human he has tested has failed. With his powers weakening and a villain that has harnessed the powers of the sins, the wizard desperately gives his powers to Billy Batson (Asher Angel), a foster kid who has his own demons to contend with. But becoming the all-powerful Shazam (Zachary Levi) has its perks and being a kid at heart, Billy does what any teen would do with superpowers to have fun with them. But he'll need to master these powers quickly as the same villain, Dr. Thaddeus Sivana (Mark Strong) who got the seven deadly sins is out to get him.
Starring Zachary Levi, Mark Strong, Asher Angel, Jack Dylan Grzer, Djimon Hounsou, and directed by David F. Sandberg.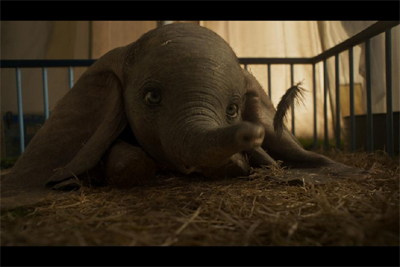 By S.P. – Disney Classic Returns to the Big Screen
Originally based on the storyline written by Helen Aberson and Harold Pearl, 1941's Dumbo was the fourth animated feature film made by Walt Disney Productions, following up Snow White and the Seven Dwarfs (1937), Pinocchio (1940), and Fantasia (1940). Originally conceived as a short film, Dumbo was reworked as a low-budget feature to help recoup the financial losses of Pinocchio and Fantasia. Made for half the cost of Snow White, the 64-minute film turned a profit, earning $1.6 million during its initial release. In addition to box office success, the film garnered some critical acclaim as well, winning Best Original Score at the 14th Academy Awards. Now, 77 years later, Walt Disney Productions is re-introducing the iconic character to a new generation with a live-action remake directed by Tim Burton (Alice in Wonderland, Frankenweenie).
The movie follows a failing circus run by Max Medici (Danny DeVito) that gets a lease of life when one of its elephants gives birth to a baby elephant with oversized ears (Dumbo). Dumbo with his ability to fly turns fortunes for the circus and the Farrier family (Colin Farrell, Nico Parker and Finley Hobbins) who look after him. But, things take a turn when a rich entrepreneur V.A. Vandevere sets his greedy eyes on the flying elephant.
Plotwise, there is nothing new in it. In fact, it's quite predictable but you can expect Tim Burton to weave his magic and that's what he does for the most part. If you are familiar with Tim Burton's cinema, you'd know the least you can expect from him is his films to be visually appealing and Dumbo is no different. The texture, the canvas, and the production design are a sight for sore eyes.
The biggest achievement that the makers have pulled is with the CGI baby elephant, Dumbo. Not once would you feel that the elephant isn't real. There are a lot of moments in the film that will fill your heart with joy.

Cast: Colin Farrell, Michael Keaton, Danny DeVito, Eva Green, Alan Arkin, Finley Hobbins, Nico Parker, Roshan Seth, Deobia Oparei, Joseph Gatt, Sharon Rooney
Directed by:Tim Burton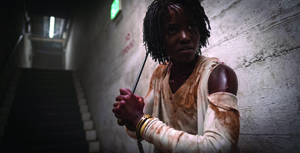 By S.P. – Lupita Nyong'o keeps the show running
The film starts in 1986 with a young Adelaide Wilson (Madison Curry) and her parents walking along Santa Cruz boardwalk at night. She sees something that catches her attention, a house of mirrors with "come find yourself" as the marquee. Since her father isn't paying attention, she wanders off to the house of mirrors to quench her curiosity and finds things aren't what they seem. What she witnesses in her reflection changes her life forever.
Fast forward to present day California, and a grownup Adelaide (Lupita Nyong'o) has a full nuclear family. Her husband Gabe (Wilson Duke), daughter Zora (Shahadi Wright), and son Jason (Evan Alex) are on vacation at their summer home. It's apparent that she is still shaken by what happened to her as a child. Her peculiar behavior is on display, as Adelaide is seen picking the seeds off a strawberry as she eats it, or snapping her fingers off beat to Luniz's "I got five on it."
The flashbacks of the house of mirrors, the dissociation, and post-traumatic symptoms are further exacerbated when the family returns to that same Santa Cruz boardwalk. There is an ominous air of discord hovering over them, and she tries to warn her husband of her intuitions, but of course, her husband dismisses it as hysteria. Too bad she was right, as rabid doppelgängers end up in the driveway of their summer home and all hell breaks loose as the unraveling of American society begins.
CAST: Lupita Nyong'o, Winston Duke, Elisabeth Moss, Tim Heidecker, Yahya Abdul-Mateen II, Anna Diop, Evan Alex, Shahadi Wright Joseph, Madison Curry, Cali Sheldon, Noelle Sheldon
Written and Directed by: Jordan Peele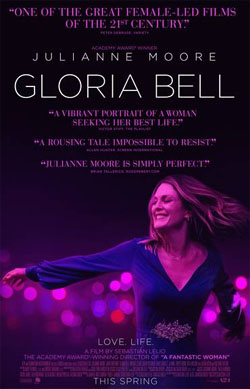 By S.P. – Stellar Performance by Julianne Moore
Gloria Bell is a remake of Gloria. If you have seen Gloria, every shot of this English language version will look familiar.
Gloria Bell (Julianne Moore) is 58 years old. She's been divorced for 12 years and has spent most or all of that time living alone. She likes to go out dancing and it's on one of her evenings out that she meets Arnold (John Turturro), a freshly divorced former Marine. The two hit it off and a relationship begins to form.
While the ups and downs of this newly formed couple may take up a large portion of the run time of Gloria Bell, it's still somewhat difficult to say that is what the film is actually about. Ultimately, it's simply about Gloria, and the life that she is living as a 58-year-old single woman.
It's similar to a coming of age story. Most of those same elements are here, navigating life and love and trying to find one's place in the world.
Of course, Gloria Bell is much older than that, which is part of what makes the film so fascinating. It's clear that Gloria has had her coming of age moments already. She knows who she is, she's comfortable in her own skin. She navigates the world mostly alone, but never does she seem without the confidence to do so. Arnold still isn't sure how to handle being divorced, in many ways, we learn, that he really isn't yet. Gloria has been there and done that.

Starring: Julianne Moore, John Turturro and Michael Cera.
Captain Marvel Takes a Trip to the 90s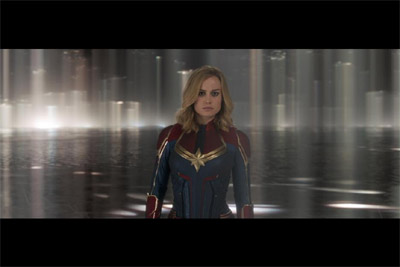 The movie starts of with "Vers" a.k.a. Captain Marvel (Larson) is a member of the Kree Starforce fighting against the shapeshifting Skrulls in an intergalactic war. A Skrull ambush leads to Vers getting separated from her fellow Kree fighters, led by her mentor Yon-Rogg (Jude Law), and eventually crash-landing on Earth in the year 1995. On the run from the Skrull, who are led by Talos (Ben Mendelsohn), Vers eventually teams up with a young Nick Fury (Samuel L. Jackson) and the two search for Dr. Wendy Lawson (Annette Bening), a scientist whose work may not only end the Kree-Skrull War, but hold the key to Vers' past, which she can't remember since waking up on the Kree planet Hala six years ago.
Cast: Brie Larson, Samuel L. Jackson, Ben Mendelsohn, Djimon Hounsou, Lee Pace, Lashana Lynch, Gemma Chan, Rune Temte, Algenis Perez Soto, Mckenna Grace, with Annette Bening, with Clark Gregg, and Jude Law.
Expands to More Cities on 3/15 and 3/22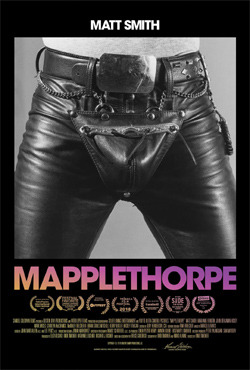 Robert Mapplethorpe is arguably one of the most important artists of the 20th century. Mapplethorpe discovered himself both sexually and artistically in New York City throughout the 70's and 80's. The film depicts Mapplethorpe's life from moments before he and Patti Smith moved into the famed Chelsea hotel, home to a world of bohemian chic. Here, he begins photographing its inhabitants and his new found circle of friends including artists and musicians, socialites, film stars, and members of the S&M underground. Mapplethorpe's work displayed eroticism in a way that had never been examined nor displayed before to the public. Exploring the intersection of his art, his sexuality and his struggle for mainstream recognition, MAPPLETHORPE offers a nuanced portrait of an artist at the height of his craft and of the self-destructive impulses that threaten to undermine it all.
Directed by: Ondi Timoner
Cast: Matt Smith, Marianne Rendón, John Benjamin Hickey, Mark Moses, Carolyn McCormick, Brian Stokes Mitchell, Kerry Butler .
How to Train Your Dragon: The Hidden World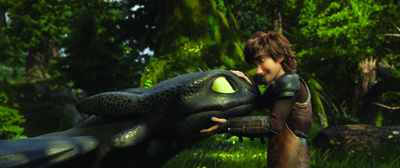 Dreamworks' new How to Train Your Dragon movie lives up to the franchise legacy with its third and final installment, The Hidden World. It's a fun and moving story all about what love looks like, and that feels right.
In The Hidden World, Hiccup, his beloved dragon, Toothless, and his colorful crew send a group of powerful warlords reeling when they rescue a ship full of their dragon cargo. Determined to eliminate the threat, they turn to a famous dragon slayer, a ruthless tyrant named Grimmel. With such a cunning hunter at their doorstep, Hiccup must decide what's best for his people even if that means risking everything and everyone.
On so many levels, How to Train Your Dragon: The Hidden World, just works. Visually, emotionally, this concluding film in Hiccup's story entertains and enlightens. We watch Hiccup grow into the chief he was destined to become, overcoming enormous obstacles and his personal doubts.
It's a movie that teaches us the importance of friends and family; the support they can give in trying times can be life-saving. Ultimately, The Hidden World illuminates what real love does.
CAST: Jay Baruchel, America Ferrera, Cate Blanchett, Gerard Butler, Jonah Hill, Kristen Wiig, Christopher Mintz-Plasse, Craig Ferguson, Kit Harington, and F. Murray Abraham
Director: Dean DeBlois
Writer: Dean DeBlois, based on the books of Cressida Cowell
Producers: Brad Lewis, Bonnie Arnold
In Theaters on Wednesday, February 13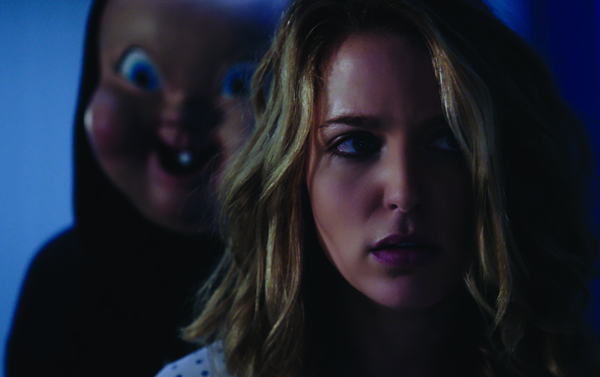 Hilarious Sequel
Happy Death Day" staring Jessica Rothe as a stuck-up college student who relived the same day over and over again, because at the end of it she always got killed by a psycho in a baby mask before waking right back up at the beginning. The film ended with Rothe's character, Tree, solving her own murder and waking up on Sept. 19, the day after her deadly time loop, with her new boyfriend Carter (Israel Broussard).
"Happy Death Day 2U" begins at the exact same time, a few blocks away, when Carter's roommate Ryan (Phi Vu) wakes up, interrupts their pda, and then walks to the college science lab to continue his previously unseen experiments with the "Sisyphus Quantum Cooling Reactor," or "Sissy" for short.
The invention, which sure has had a lot of unexpected activity lately and gets shut down by the school, and Ryan's day only gets worse from there, because a killer in a baby mask murders him almost immediately afterward. Ryan wakes up once again on Sept. 19 and tries to tell Carter and Tree about his vivid sense of déjà vu, at which point Tree takes over as only Tree can, with endearing aggravation and a singular sense of humor, laying out the whole plot and grabbing a baseball bat to kick the babyface murderer's butt.
But the solution to Ryan's problem takes a very unusual turn, and it sends Tree rocketing back to Sept. 18, pissing her off to no end. But there's something slightly different this time. Some of the familiar details from "Happy Death Day" have changed, and Carter is now the loving boyfriend of Tree's sorority sister Danielle (Rachel Matthews), who no longer seems selfish and flaky. Tree is stuck in her old time loop, but now she's in a parallel dimension, and that poses a whole bunch of brand new questions and problems.
In Theaters on Friday, February 14
A project long in the making – visual stunning, astounding battle scenes
Alita: Battle Angel is a special effects marvel that raises the 3D bar. The long awaited film adaptation of Yukito Kishiro's hit Japanese manga is finallly here. The superstar pairing of producer/writer James Cameron and director Robert Rodriguez pushes cinema forward in a new direction. Alita takes place roughly 300 years from now, in the dusty streets of Iron City, a ramshackle junkyard metropolis huddled in the shadow of the flying citadel of Zalem. Ever since a vaguely explained apocalyptic war centuries before, traffic between the two cities is now highly restricted. A kindly doctor named Dyson Ido (Christoph Waltz) who specializes in repairing half-human cyborgs using scavenged parts, stumbles across the battered shell of a former robot superweapon, nursing her back to life and naming her Alita (Rosa Salazar) after his late daughter. A born-again innocent initially unaware of her bloodthirsty past, Alita soon starts emoting like a normal human teenager, even developing a crush on handsome young robo junk dealer named Hugo (Keean Johnson). Of course, Alita's innocence cannot survive her growing awareness of the harsh, violent and cruel world all around her. As she begins to piece together her warrior past, she implores Ido to let her join his shadowy band of cyborg bounty hunters. But Alita has little idea of the danger she faces from Ido's ex-wife Chiron (Jennifer Connelly) and her Machiavellian new lover, Vector (Mahershala Ali), who control the brutal gladiatorial sports tournament Motorball, in which heavily modified robo-rivals smash each other to pieces on a fast-moving raceway. Both are working for a sinister puppet-master high up in Zalem, who has dark designs on Alita.
In Theaters on Friday, January 18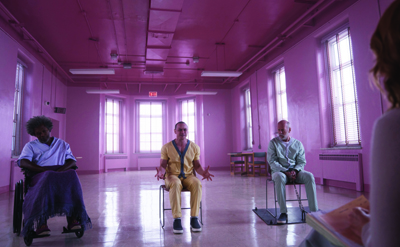 James McAvoy and the Horde Steal the Show
Glass, which is set several weeks after the conclusion of 'Split,' follows David Dunn (Bruce Willis), the protagonist of 'Unbreakable,' as he determinedly prowls the streets of Philadelphia. With the help of his son, Joseph (Spencer Treat Clark), who also appeared in the trilogy's original film, David passionately searches for the man who's responsible for the recent abductions and murders of local teenage girls.
Meanwhile, Kevin Wendell Crumb (James Mcavoy) and the multiple identities who reside within him do whatever it takes to stay under the radar and not get caught by the police. But after a chance encounter with Dr. Ellie Staple (Sarah Paulson) and officers, both Kevin and David are set to a local facility, the Raven Hill Memorial Psychiatric Research Hospital, which treats mental disorders. The facility also holds Elijah Price, who refers to himself as his alter-ego, Mr. Glass (Samuel L. Jackson), and holds secrets critical to both of his fellow patients.
Dr. Staple soon tells all three of her patients that she's determined to treat them for what she insists is a false belief of being real-world superheros. As the three self-proclaimed superheros then begin to battle back against the people who are trying to repress them, Joseph, as well as Casey Cooke (Anya Taylor-Joy), the only captive to survive an encounter with Kevin's most dangerous alter-ego, The Beast, and Elijah's mother (Charlayne Woodard) all set out to fight the injustices against the men they care about, as well as the evils that are plaguing them.
Director: M. Night Shyamalan
Starring: James Mcavoy, Bruce Willis, Anya Taylor-Joy, Sarah Paulson and Samuel L. Jackson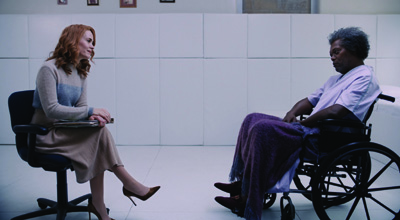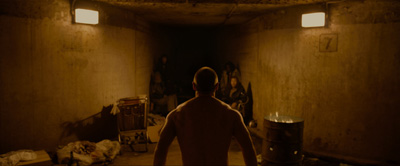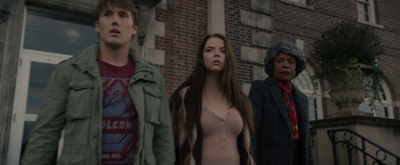 In Theaters on December 21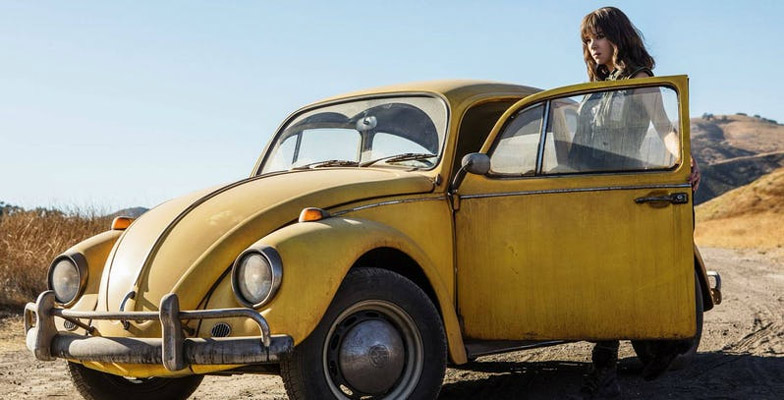 'Bumblebee' best 'Transformers' movie by a so far

Bumblebee kicks off during the war on Cybertron, where Bumblebee (briefly voiced by Dylan O'Brien) and his fellow rebels must flee from the Decepticons. Optimus Prime (Peter Cullen) keeps the approaching Decepticon forces distracted so Bumblebee and the other Autobots can escape Cybertron and flee to safe havens around the galaxy. Bumblebee in particular is given the task of heading to Earth and protecting the planet from Decepticons so that the rebels may regroup and eventually regain their home of Cybertron. However, Bumblebee's arrival on Earth is troubled when he runs across a group of U.S. soldiers led by Jack Burns (John Cena), who immediately orders the Autobot be hunted and destroyed. Then, things get worse when the humans and Bumblebee are attacked by a Decepticon, who destroys Bee's voice box and damages his memory before being defeated.
After some time, Bumblebee is discovered in his hidden state as a Volkswagen Beetle by the young mechanic Charlie Watson (Hailee Steinfeld). The girl convinces the owner of the garage where Bee is hiding to give her the car, but when she takes the Beetle home, she soon learns there's more to it than meets the eye. A social outcast among her classmates and distanced from the rest of her family – her mother Sally (Pamela Adlon), step-father Ron (Stephen Schneider) and little brother Otis (Jason Drucker) – Charlie forms a fast friendship with the stranded Autobot, even giving him the name Bumblebee. However, when two Decepticons, Shatter (Angela Bassett) and Dropkick (Justin Theroux), track Bumblebee to Earth, Charlie must help protect Bee and the planet from those that would do them harm.
Directed by Travis Knight (Kubo and the Two Strings) from a script by Christina Hodson (Birds of Prey), Bumblebee returns the Transformers franchise to its grounded roots. The prequel nature of Bumblebee allows the film to ignore the continuity of the previous five movies, and it's undoubtedly for the best. In a series that has continually rewritten its own history to insert Autobots in Arthurian legend and elsewhere across time, Bumblebee is a breath of fresh air as it focuses more on its core characters than on bigger and badder Transformers or attempting to expand the universe in inorganic ways. Bumblebee is a relatively simple story about a girl and her friend, who just so happens to be a rebel robot fleeing the oppressive faction of his alien race.
CAST: Hailee Steinfeld, John Cena, Jorge Lendeborg Jr., John Ortiz, Jason Drucker, Pamela Adlon, Stephen Schneider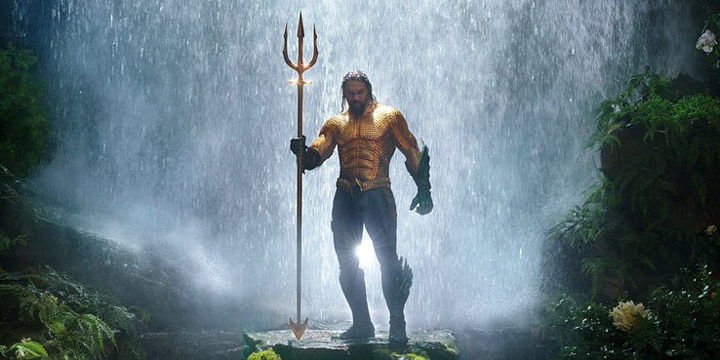 Aquaman is a fun popcorn movie for everyone. There's action, humor, love, loss, huge battles, and even quiet moments, all the things a great superhero film should have, and Aquaman delivers it.
Aquaman picks up shortly after the events of Justice League, with Arthur a reluctant hero who uses his abilities as half-human, half-Atlantean to save those in need of help. In flashback and voiceover, Arthur reveals he's the son of Queen Atlanna (Nicole Kidman) and lighthouse keeper Thomas Curry (Temuera Morrison), who fell in love despite the differences between their worlds. However, Atlanna returned to Atlantis when Arthur was young in order to protect her family, and she was executed by the king after bearing him a son, Arthur's half-brother, Orm (Patrick Wilson). In the present day, Arthur saves a submarine full of humans from pirates lead by David Kane (Yahya Abdul-Mateen II), but when one of the pirates becomes trapped and Arthur has the chance to save him, he refuses making an enemy of David.
Once Arthur returns home, he's confronted by Princess Mera (Amber Heard), who pleads with him to venture to Atlantis and take his rightful place as its king, preventing Orm from waging war on the surface. Mera and royal vizier Vulko (Willem Dafoe) have found a clue that will lead Arthur to the lost trident of King Atlan, and if Arthur retrieves the weapon, he will wield the power of the seas and be able to take the throne from Orm. Arthur, however, is not enthused by the plan since he wants nothing to do with the kingdom that executed his mother. Meanwhile, Orm is trying to unite the remaining underwater kingdoms with the help of Nereus (Dolph Lundgren), in order to start a war with the surface dwellers. With so many enemies working against him, it's unclear if Arthur will be able to find Atlan's trident in time and whether he'll be worthy to wield it in order to prevent a war.
Starring Jason Momoa, Amber Heard, Willem Dafoe, Patrick Wilson, Dolph Lundgren,
Yahya Abdul-Mateen II, Ludi Lin, Temuera Morrison, and Nicole
In Theaters on December 21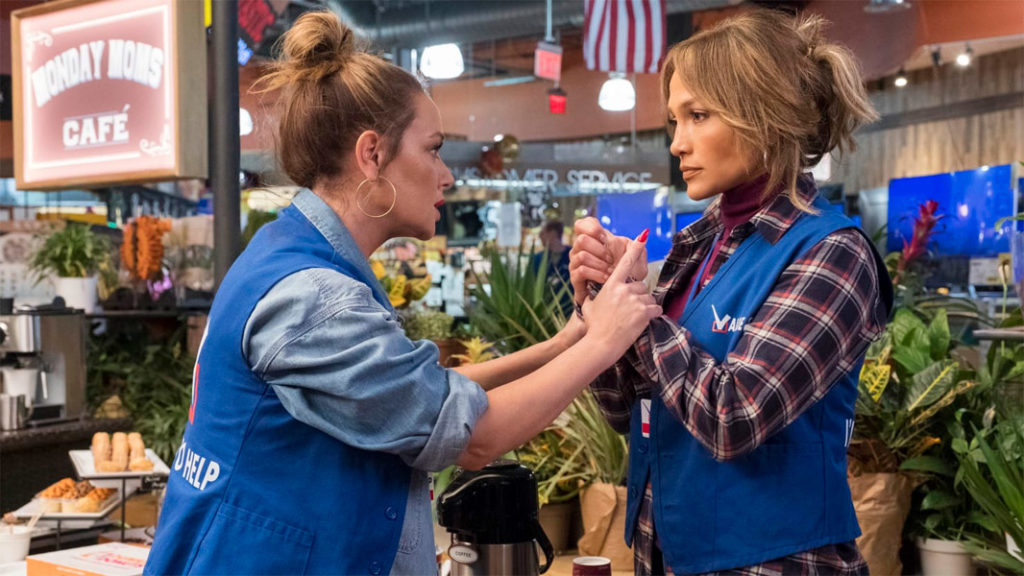 Second Act is a fun movie with humor and heartwarming moments.
Second Act follows Maya Vargas, a Queens grocery store employee who is fighting for a promotion, right around her 43rd birthday. When she ends up disappointed, losing the position to a college-educated candidate, her godson takes matters into his own hands and uses his millennial smarts to apply Maya for high-ranking jobs in NYC with a fake resume. Maya nabs a position as a consultant with a cosmetics giant, based on her resume that claims she was a Harvard grad, member of the Peace Corp and Estée Lauder employee. So of course, she has to pretend to be all those things, while also proving that she is qualified with the experience we know she has. At her first day on the job, Maya butts heads with her new rival Zoe (Vanessa Hudgens), and the pair are challenged to see which lady can create a profitable, all-organic skin product in the next four months.
While things are looking up for Maya in the working world, she is struggling in her love life, as her near-perfect boyfriend Trey (Milo Ventimiglia), breaks up with her, as he is ready to get married and start a family, and she has her reasons for why she is not. It's revealed that Maya was pregnant at 16 and gave up her daughter, Sarah, for adoption and has never been able to forgive herself, nor tell her longterm boyfriend about what happened. Her BFF, Joan, played by the hysterical Leah Remini, pushes Maya to tell Trey the truth as she visits Maya at her new Soho apartment, owned by the company. And instead, they go shopping at Barney's on the business's dime a cure for all things, especially heartbreak.
After a key development, Zoe and Maya join forces and work together, creating their separate products while supporting each other through it.Second Act explores not only the importance of female friendship and support, but also the love of self.
Starring: Jennifer Lopez, Leah Remini and Milo Ventimiglia.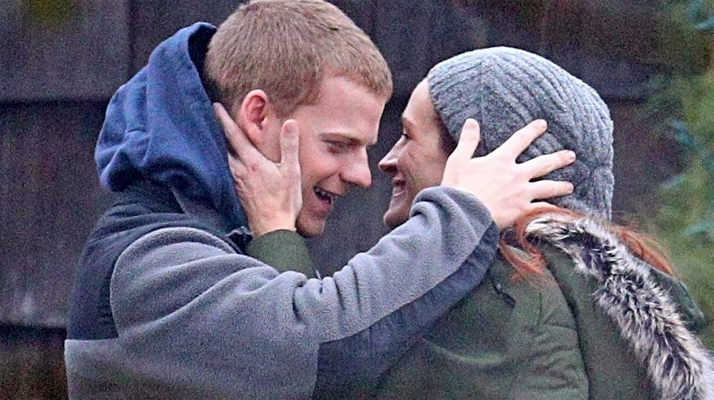 Written/Directed by Peter Hedges, Ben Is Back is a new drama about a son who returns home to his unsuspecting family on one fateful Christmas Eve.
From the moment Ben shows up on the front lawn with nothing but a hoodie and a vape pen, his family is on high alert. Even though the scruffy 19-year-old says that he's doing great, and that his sponsor encouraged him to go home for the holidays, his sunken eyes tell a different story. Besides, it was only a few months ago that his mom, Holly, found him lying on the staircase with a needle on his arm. And that wasn't the first time. In fact, as Holly is about to learn the hard way, Ben's one of the more notorious addicts in town; it seems like there isn't a junkie within 20 square miles who hasn't run into him for one reason or another. His wary mother welcomes him but finds that she must do everything in her power to avoid the family's downfall in the next twenty four hours, for her beloved son who is still very much in harm's way.
Starring: Julia Roberts, Lucas Hedges, Courtney B. Vance and Kathryn Newton.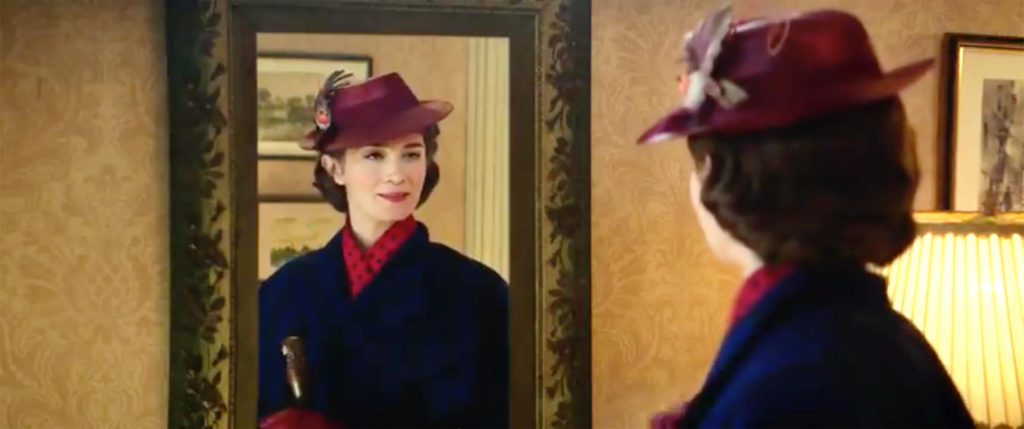 Mary Poppins Returns opens in U.S. theaters on December 19, 2018
MARY POPPINS RETURNS is a well-made, adorable, enjoyable, fun movie that the whole family will enjoy The movie has many moments and scenes that are nostalgic to the first movie.
MARY POPPINS RETURNS, set years after the original Disney movie musical, finds Michael Banks and his sister Jane all grown up, and Michael has his own children who are in desperate need of a Nanny. MARY POPPINS RETURNS has a strong moral worldview, with more imagination and less magical thinking, about supporting each other as a family.
After a great song about blessing from above, the movie cuts to Michael and his sister Jane Banks, who are working hard to stay afloat. This has been an especially hard year for Michael and his children, because of the passing of his wife. When the bank shows up to tell Michael he hasn't paid his loan on the house in several months, he says he'll pay it off. They tell him that this isn't acceptable, and the bank needs the entirety of the loan paid off because he was so far behind. Michael is distraught and doesn't know how he will accomplish this, but Jane reminds him that their father had stock in the Bank, they just must find the missing certificate saying they have the stock.
Shortly after this, when Michael's children, Anabel, Georgie, and John are walking in the park, Georgie sees a kite that Michael had thrown away and runs after it. Just at that moment, Mary Poppins floats down from the sky with the kite. Mary Poppins tells Michael she will help with the children, while he searches for the bank certificate.
Will Michael be able to find the certificate with the help of Jane? Will the children learn how to use their imagination, instead of being defeated because of the loss of their mother?
Cast: Emily Blunt, Lin-Manuel Miranda, Ben Whishaw, Emily Mortimer, Julie Walters, Pixie Davies, Nathanael Saleh, introducing Joel Dawson with Colin Firth and Meryl Streep.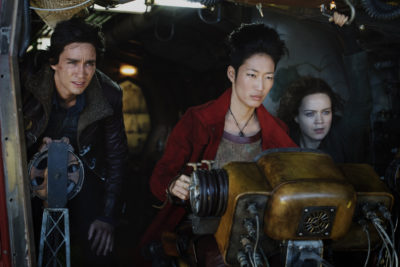 Mortal Engines is the film adaptation of Philip Reeve's popular steampunk young adult novel. It is visually impressive, a huge film loaded with tons of special effects.
Set during the post-apocalyptic future where cities are operated on wheels, the movie follows a partially-disfigured young woman named Hester Shaw (Hera Hilmar) and her quest to kill Thaddeus Valentine (Hugo Weaving), the man who responsible for the death of her mother Pandora (Caren Pistorius). But her personal vendetta is unexpectedly sidelined when she got entangled in a bigger scheme involving Thaddeus' plot to destroy the world with a weaponised machine using centuries-old technology. Soon, Hester joins forces with an aspiring aviator Tom Natsworthy (Robert Sheehan) and the leader of the rebellious Anti-Traction League, Anna Fang (South Korean singer-turned-actress Jihae) to stop Thaddeus at all cost.
Starring: Stephen Lang, Robert Sheehan, Hera Hilmar, Ronan Raftery.
ROMA
ROMA is Now Available Globally in Theaters and on Netflix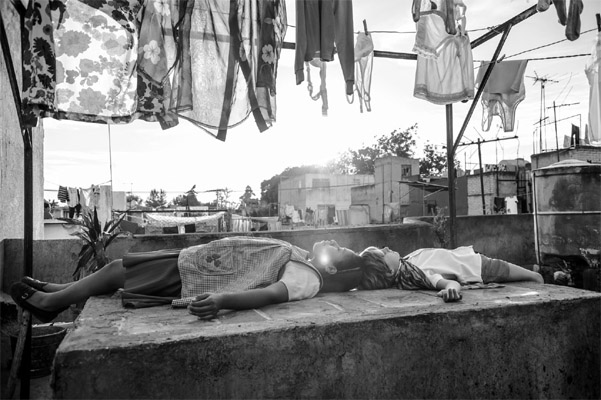 Alfonso Cuarón digs deep into his Mexican childhood with his tribute to the women who raised him.
ROMA is a beautiful portrait of a young woman of Mixteco heritage set in Mexico City during the 1970s. Shot entirely in black and white, and with subtitles in Spanish and Mixtec, the film follows Cleo as she works as a live-in nanny and maid for an upper-middle-class family in the wealthy Colonial Roma district. Throughout the film, Cleo straddles the line between employee and family member, inching closer to the latter as the household unravels when the father abandons the family.
The domestic helper is the heart of the story, who works for the affectionate but occasionally livid Sofia and the rest of her family. Through transfixing long takes that capture the monotony of Cleo's chores, Cuarón dotingly honors Cleo's unsung rituals: cleaning, looking after Sofia's lively four children whom she loves like her own, interacting with her best friend and co-worker Adela, going on movie dates with her self-absorbed, martial-arts-loving boyfriend, and so on.
At first, the lives of Cleo and Sofia run on parallel yet detached lines, save for regular household interactions and cozy evenings jointly spent in front of the TV, where Cleo is treated as part of the family. But when a marital separation and an unwanted pregnancy upset the lives of the two women from different ranks of the social order, their fates cross paths in a real sense for the first time. And, as the world around their newfound female camaraderie slowly crumbles with earthquakes, wildfires, violent political demonstrations and one especially traumatic episode of unimaginable grief, filmed with unwavering empathy Roma's physical and emotional scope grows and deepens. The movie touches on the political issues of the time, like land disputes and class wars, but without ever losing focus on Cleo, who is played by first-time actor Yalitza Aparicio. In the end, she's the heart of ROMA.
Cast: Yalitza Aparicio, Marina De Tavira, Jorge Antonio Guerrero Martinez, Diego Cortina Autrey, Carlos Peralta, Daniela Demesa, Marco Graf, Nancy Garcia, Veronica, Garcia, Andy Cortes, Fernando Grediaga.