ALL RELEASE DATES ARE SUBJECT TO CHANGE
BLACK BOX and THE LIE: WELCOME TO THE BLUMHOUSE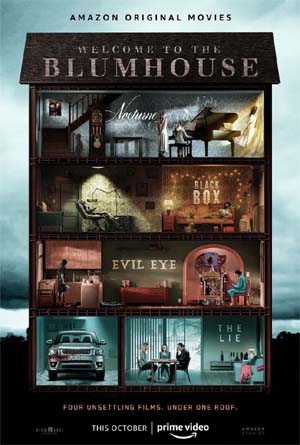 Sprinkled through October, Blumhouse is releasing four unsettling movies on Amazon Prime. Boasting diverse casts and filmmakers in this original showcase of unique movies, there's bound to be something for everyone in WELCOME TO THE BLUMHOUSE. Beginning on October 6, you can experience THE LIE and BLACK BOX films on Amazon Prime.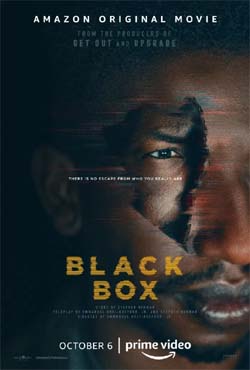 In BLACK BOX, a single father is struggling to regain his memory after surviving the tragic car accident that killed his wife. Try as he might, and with his young daughter's help, he just can't seem to reclaim who he is. Things only get stranger as he begins an agonizing experimental treatment and memories come flooding back to him, crystal clear… he just doesn't recognize these memories at all.
BLACK BOX is directed by Emmanuel Osei-Kuffour Jr. and stars Mamoudou Athie, Phylicia Rashad, Amanda Christine, Tosin Morohunfola, Charmaine Bingwa, and Troy James.
In the case of BLACK BOX, the twist in this film not only works but it drives the entire film to the next level in terms of thrills and anxiety. The world of BLACK BOX is stifling, fascinating, and sinister. The performances of the incredible cast, paired with an unfolding mystery that intrigues and terrifies all at once, contribute to the arresting quality of the film. The tension is dialed up to 11 from start to finish.
The film takes its cues from an intersection of science fiction and horror, resulting in a watch that challenges the viewer while holding them in a vice grip. It's a full-body and brain workout to sit for BLACK BOX, and that's a rare and wonderful thing to experience! Absolutely phenomenal. To say more would be a disservice to viewers that are ready to be blown away by BLACK BOX.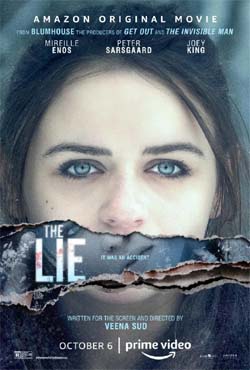 The only thing more disturbing than cold-blooded murder is the obscene privilege that covers it up in Veena Sud's THE LIE. Written and directed by Sud, THE LIE stars Mireille Enos, Peter Sarsgaard, and Joey King. The remake of the 2015 German film, We Monsters, originally premiered at the Toronto International Film Festival in 2018.
Divorced parents Jay and Rebecca find themselves confronted with the unthinkable when their teenage daughter, Kayla, confesses to pushing her best friend off of a bridge. Distraught, they desperately scramble to cover up their daughter's crime and find themselves becoming more and more entangled in their own web of lies. Things only become more disturbing as Jay and Rebecca go to increasingly dark places to hide the truth… and Kayla seems undisturbed by her own actions.
As a piece of twisted true crime, THE LIE works quite well. The small cast and its rock-solid performances carry the action at a brisk pace, working in a great deal of tension and frustration. I use the word "frustration" with a lot of intention because this film is frustrating, for reasons that both help and hurt the film.
Every character in THE LIE is so unlikable. It's impossible to root for them. It's impossible to feel sympathy for them. You desperately want them to get caught, but their privilege makes it all the more likely that they will get away with it. The emotional meat of the story is held within the irony of how increasingly bad decisions by these absolutely terrible people is actually what heals their family. It's a disgusting display, but a deliciously twisted watch.
All of that being said, the film's twist is so insanely unbelievable and sudden that it murders all credibility that has been established. It's so out of left field that it takes the viewer out of the experience entirely. A really bittersweet thing, to lose THE LIE so close to the finish line.
THE LIE is elevated by an excellent cast and a sickeningly familiar premise, but cut down by its own attempt to shock and awe.
THE CURSE OF AUDREY EARNSHAW
Screening in Limited Theaters : Friday, October 2, 2020
Available on VOD + Digital: Tuesday, October 6, 2020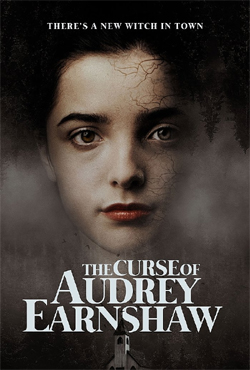 Set against the autumnal palette of harvest season in 1973, THE CURSE OF AUDREY EARNSHAW explores the disturbed bond between Audrey, an enigmatic young woman, and Agatha, her domineering 'mother', who live secretly as occultists on the outskirts of a remote Protestant village. As the community is besieged by a pestilence of unknown origin: children, fields, and livestock begin to die — yet the Earnshaw farm remains strangely unaffected. As mass hysteria sets in the village, the townsfolk commence accusations against Audrey and Agatha of witchcraft. 
Capturing a perfect mixture of religious paranoia and folklore horror, Thomas Robert Lee's THE CURSE OF AUDREY EARNSHAW is a haunting and unflinching tale of vengeance.
THE CURSE OF AUDREY EARNSHAW celebrated its world premiere at Fantasia Fest 2020, coming out with raving reviews. The film will be releasing in limited theaters on Friday, October 2, 2020 and will be available on major VOD/Digital platforms beginning Tuesday, October 6, 2020. 
Starring: Catherine Walker, Jared Abrahamson, Hannah Emily Anderson, Geraldine O'Rawe, Don McKellar, Sean McGinley, and introducing Jessica Reynolds as Audrey Earnshaw.
On VOD/digital October 2, 2020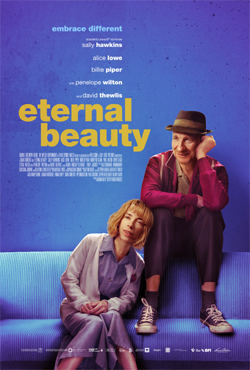 Samuel Goldwyn Films will release actor turned director Craig Robert's (SUBMARINE, NEIGHBORS) feature film ETERNAL BEAUTY, starring Academy Award® nominee and Golden Globe® winner Sally Hawkins (THE SHAPE OF WATER), David Thewlis (JUSTICE LEAGUE/HARRY POTTER Franchises), Alice Lowe (PREVENGE), Billie Piper (Doctor Who) and Penelope Wilton (DOWNTON ABBEY), on-demand and digital on October 2, 2020.
When Jane (Sally Hawkins) is dumped at the altar she has a breakdown and spirals into a chaotic world, where love (both real and imagined) and family relationships collide with both touching and humorous consequences. 
Cast: Sally Hawkins, David Thewlis, Alice Lowe, Billie Piper, Penelope Wilton
October 9, 2020 (theatrically)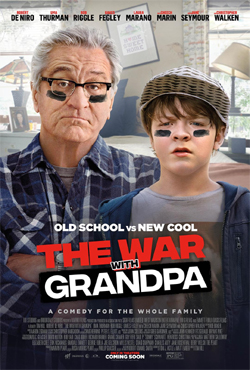 Sixth-grader Peter (Oakes Fegley) is pretty much your average kid-he likes gaming, hanging with his friends and his beloved pair of Air Jordans. But when his recently widowed grandfather Ed (Robert De Niro) moves in with Peter's family, the boy is forced to give up his most prized possession of all, his bedroom. Unwilling to let such an injustice stand, Peter devises a series of increasingly elaborate pranks to drive out the interloper, but Grandpa Ed won't go without a fight. Soon, the friendly combatants are engaged in an all-out war with side-splitting consequences. 
Based on the award-winning book by Robert Kimmel Smith, The War with Grandpa is a hilarious family comedy featuring an all-star supporting cast: Christopher Walken, Uma Thurman, Rob Riggle, Cheech Marin, Laura Marano and Jane Seymour.
Cast: Robert De Niro, Christopher Walken, Uma Thurman, Laura Marano, Oakes Fegley, Rob Riggle, Cheech Marin and Jane Seymour 
STEVIE NICKS - 24 KARAT GOLD THE CONCERT
In select Cinemas for two nights only on October 21 & 25.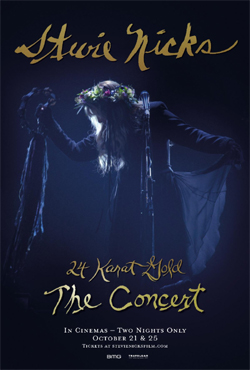 "The 24 Karat Gold Tour was my all-time favorite tour. I not only got to sing my songs but I was able to tell their stories for the first time. I love having the opportunity to share this concert with my fans. From me to you – 24 Karat Gold." – Stevie Nicks
Rock & Roll Hall of Fame icon Stevie Nicks brings her legendary music to the big screen when Stevie Nicks 24 Karat Gold The Concert comes to select cinemas for two nights only on October 21 & 25. Recorded over two nights during her sold-out 24 Karat Gold Tour, the film features a set-list of fan favorites and rare gems from Stevie's multi-platinum selling catalog. The film also highlights Stevie's intuitive and intimate storytelling abilities, captivating audiences with personal stories behind some of the most famous songs in music history. 
Widely considered one of the most important female voices in rock music with an unparalleled career, Stevie Nicks has had six Top Ten albums, 8 Grammy nominations and is the first woman to be twice inducted into the Rock & Roll Hall of Fame – with Fleetwood Mac in 1998 and as a solo artist in 2019.
Stevie Nicks 24 Karat Gold The Concert is full of the magic that Stevie Nicks brings to her live performances and is an unforgettable experience that demands to be seen on the big screen! 
Coming to VOD on October 27th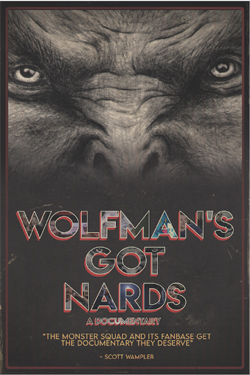 When it was released in 1987, The Monster Squad was deemed a failure by critics and was, according to the box office, a film no one cared about. But over the last three decades, word of mouth has turned this sleeping hit into a cultural phenomenon. Wolfman's Got Nards explores the relationship a dedicated audience (including celebrities and filmmakers) has with The Monster Squad. This documentary takes an in-depth look into the film's conception, response, cult status, and revival. Through interviews with the cast, crew, screenwriters, directors, academics and original reviewers as well as through never-before-seen footage, it turns the lens on an audience of self-proclaimed misfits who have kept The Monster Squad alive for more than 30 years. 
Featuring: Fred Dekker, Shane Black, Seth Green, Andre Gower, Ryan Lambert, Ashley Bank, Adam F. Goldberg, Heather Langenkamp, Chuck Russell, Adam Green, Joe Lynch and many more!
On demand everywhere this witching season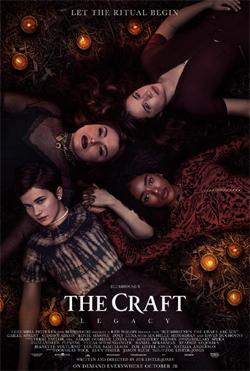 In Blumhouse's continuation of the cult hit The Craft, an eclectic foursome of aspiring teenage witches get more than they bargained for as they lean into their newfound powers.
Written and directed by Zoe Lister-Jones, the film stars Cailee Spaeny, Gideon Adlon, Lovie Simone, Zoey Luna, Nicholas Galitzine, with Michelle Monaghan and David Duchovny. Blumhouse and Red Wagon Entertainment are producing the film for Columbia Pictures.
BLACKJACK: THE JACKIE RYAN STORY
In Theaters & On Demand on October 30, 2020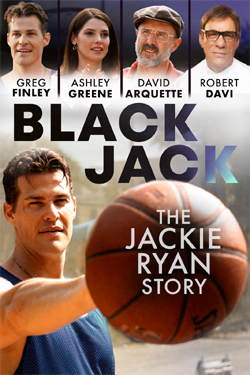 Story of hot-tempered and self-centered the Brooklyn native and street basketball legend Jackie Ryan. His dreams of playing professional basketball seem to have passed him by after years of hard partying and neglect. He works construction alongside his overbearing father (Arquette), and his wisecracking best friend Marty (Madio). After being spotted at the famous West 4th basketball court for his incredible talent, Ryan is invited to try-out for the New Jersey Nets and is forced to confront his inner demons, family conflicts, relationship drama, and turn his life around.
Starring: Greg Finley, Ashley Greene, David Arquette, Robert Davi 
In Theaters and On Demand on November 6, 2020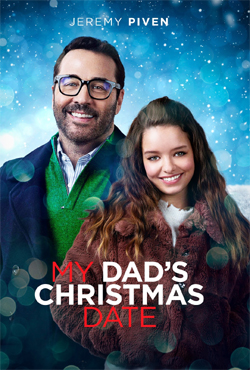 It's Christmas and the charming city of York, home to Jules, 16 and her Dad, David is decked out ready for the festive season. In many ways, David and Jules' relationship is no different from that of most fathers and their sixteen-year-old daughters. He struggles to understand her, she refuses to communicate with him. He wants to be involved in her life, she wants her own space. In one important respect, however, David and Jules share a profound bond: the death of Jules' mum, and David's wife, in a car crash two years before. With both struggling to cope with everyday life in the shadow of their loss, Jules, inspired by happy memories of her mum, decides to take matters into her own. 
Starring: Jeremy Piven, Olivia Mai Barrett, Hadar Cats, Megan Brown Martinez, Roger Aston-Griffiths, Nathalie Cox, and Joely Richards on hands.
Available on VOD + Digital Tuesday, November 10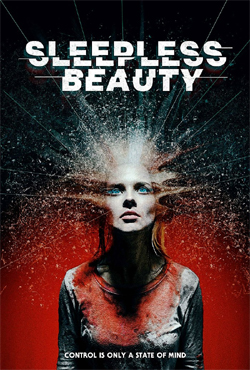 SLEEPLESS BEAUTY tells a twisted story about a young woman, Mila, who is kidnapped by a mysterious organization known as Recreation. Her unknown abductors talk to her through a loudspeaker and set strict rules: she cannot sleep and has to fulfill bizarre and violent tasks if she hopes to stay alive. At first, it looks like someone's sick idea of entertainment but as the demands become more intense, Mila begins to realize that she is losing control of her own mind and instead, may be a pawn in a twisted and deadly psychological experiment.
Starring: Polina Davydova
FREAKY – In theaters Friday the 13th of November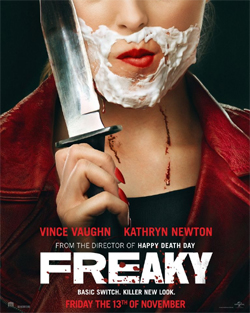 This November, on Friday the 13th, prepare to get Freaky with a twisted take on the body-swap movie when a teenage girl switches bodies with a relentless serial killer. 
Seventeen-year-old Millie Kessler (Kathryn Newton, Blockers, HBO's Big Little Lies) is just trying to survive the bloodthirsty halls of Blissfield High and the cruelty of the popular crowd. But when she becomes the newest target of The Butcher (Vince Vaughn), her town's infamous serial killer, her senior year becomes the least of her worries.
When The Butcher's mystical ancient dagger causes him and Millie to wake up in each other's bodies, Millie learns that she has just 24 hours to get her body back before the switch becomes permanent and she's trapped in the form of a middle-aged maniac forever. The only problem is she now looks like a towering psychopath who's the target of a city-wide manhunt while The Butcher looks like her and has brought his appetite for carnage to Homecoming.
With some help from her friends—ultra-woke Nyla (Celeste O'Connor, Ghostbusters: Afterlife), ultra-fabulous Joshua (Misha Osherovich, The Goldfinch) and her crush Booker (Uriah Shelton, Enter the Warriors Gate)—Millie races against the clock to reverse the curse while The Butcher discovers that having a female teen body is the perfect cover for a little Homecoming killing spree.
The film also stars Alan Ruck (HBO's Succession), Katie Finneran (TV's Why Women Kill) and Dana Drori (Hulu's High Fidelity).
From the deliciously debased mind of writer-director Christopher Landon (Happy Death Day, the Paranormal Activity franchise) comes a pitch-black horror-comedy about a slasher, a senior, and the brutal truth about high school. 
Freaky is written by Christopher Landon and Michael Kennedy (Fox's Bordertown) and is produced by Jason Blum (Halloween, The Invisible Man). The film is produced by Blumhouse Productions in association with Divide/Conquer. The executive producers are Couper Samuelson and Jeanette Volturno.
Genre: Horror Comedy
Cast: Vince Vaughn, Kathryn Newton, Celeste O'Connor, Misha Osherovich, Uriah Shelton, Dana Drori, Katie Finneran, Alan Ruck
Directed by: Christopher Landon
Written by: Christopher Landon, Michael Kennedy
Producer: Jason Blum
Executive Producers: Couper Samuelson, Jeanette Volturno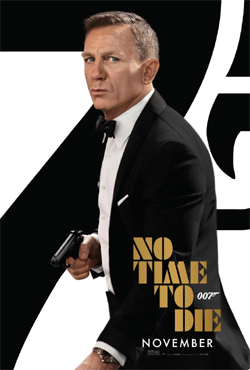 In No Time To Die, Bond has left active service and is enjoying a tranquil life in Jamaica. His peace is short-lived when his old friend Felix Leiter from the CIA turns up asking for help. The mission to rescue a kidnapped scientist turns out to be far more treacherous than expected, leading Bond onto the trail of a mysterious villain armed with dangerous new technology.
Cast: Daniel Craig, Rami Malek, Léa Seydoux, Lashana Lynch, Ben Whishaw,
Naomie Harris, with Jeffrey Wright, with Christoph Waltz and Ralph Fiennes as "M"
Also starring Rory Kinnear, Ana de Armas, Dali Benssalah, David Dencik, and Billy Magnussen
In Theaters and On Demand on November 20, 2020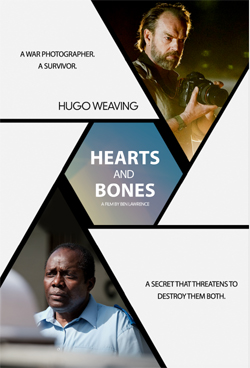 War photographer Daniel Fisher (Hugo Weaving) has returned home to the news of his wife's pregnancy. Determined not to let fatherhood alter his way of life, he begins preparations for an upcoming exhibition and his next overseas assignment. However, as the birth of his child draws near he struggles to keep his rising anxiety hidden.
Meanwhile, South Sudanese refugee Sebastian Aman (Andrew Luri) has created a safe life in Australia with his wife and child. His peaceful life is disturbed when Daniel's exhibition threatens to display photographs of a massacre that occurred in Sebastian's home village 15 years earlier. When Sebastian approaches Daniel with an appeal to not display any images of the massacre, an unlikely friendship develops between the two men that challenges Daniel's creative control and unearths disturbing details surrounding Sebastian's past.
Starring: Hugo Weaving, Andrew Luri, Hayley McElhinney, Bolude Watson, Alan Dukes
In select theaters November 20th, 2020 – On Prime Video December 4th, 2020
During a series of adrenaline-fueled one-night gigs, itinerant punk-metal drummer Ruben (Riz Ahmed) begins to experience intermittent hearing loss. When a specialist tells him his condition will rapidly worsen, he thinks his music career — and with it his life — is over. His bandmate and girlfriend Lou (Olivia Cooke) checks the recovering heroin addict into a secluded sober house for the deaf in hopes it will prevent a relapse and help him learn to adapt to his new situation. But after being welcomed into a community that accepts him just as he is, Ruben has to choose between his equilibrium and the drive to reclaim the life he once knew. Utilizing startling, innovative sound design techniques, director Darius Marder takes audiences inside Ruben's experience to vividly recreate his journey into a rarely examined world.
Starring Riz Ahmed, Olivia Cooke, Paul Raci, Lauren Ridloff, Shaheem Sanchez, Chelsea Lee, Jeremy Stone and Mathieu Amalric
Will open in select theaters on December 4th ahead of its global launch on
Prime Video on December 11th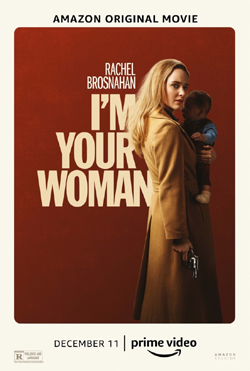 In this 1970s set crime drama, a woman is forced to go on the run after her husband betrays his partners, sending her and her baby on a dangerous journey.
Starring Rachel Brosnahan, Arinzé Kene, Marsha Stephanie Blake, Bill Heck, Frankie Faison
Christmas Day, Friday December 25, 2020 in theaters domestically.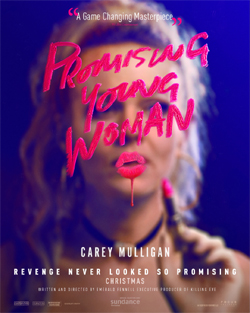 From visionary director Emerald Fennell (Killing Eve) comes a delicious new take on revenge. Everyone said Cassie (Carey Mulligan) was a promising young woman… until a mysterious event abruptly derailed her future.  But nothing in Cassie's life is what it appears to be: she's wickedly smart, tantalizingly cunning, and she's living a secret double life by night.  Now, an unexpected encounter is about to give Cassie a chance to right the wrongs of the past in this thrilling and wildly entertaining story. 
Premiering to huge acclaim in Sundance earlier this year, PROMISING YOUNG WOMAN is directed and written by Emerald Fennell (Killing Eve) and stars Academy Award®-nominee Carey Mulligan and Bo Burnham along with an ensemble cast that includes Laverne Cox, Alison Brie, Connie Britton, Jennifer Coolidge, Max Greenfield, Christopher Mintz-Plasse, Chris Lowell, Sam Richardson, Molly Shannon, and Clancy Brown.  Fennell produced along with Margot Robbie, Tom Ackerley, and Josey McNamara for LuckyChap Entertainment and Ben Browning and Ashley Fox for FilmNation Entertainment. 
SYLVIE'S LOVE will Launch Worldwide on Prime Video on December 25th, 2020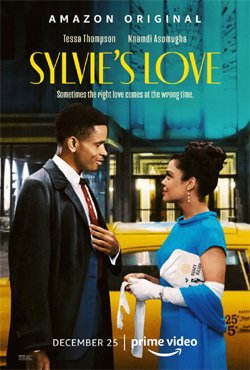 In Sylvie's Love, the jazz is smooth and the air sultry in the hot New York summer of 1957. Robert (Nnamdi Asomugha), a saxophonist, spends late nights playing behind a less-talented but well-known bandleader, as member of a jazz quartet. Sylvie (Tessa Thompson), who dreams of a career in television, spends her summer days helping around her father's record store, as she waits for her fiancé to return from war. When Robert takes a part-time job at the record store, the two begin a friendship that sparks a deep passion in each of them unlike anything they have felt before. As the summer winds down, life takes them in different directions, bringing their relationship to an end. Years pass, Sylvie's career as a TV producer blossoms, while Robert has to come to terms with what the age of Motown is doing to the popularity of Jazz. In a chance meeting, Sylvie and Robert cross paths again, only to find that while their lives have changed, their feelings for each other remain the same. Writer/director Eugene Ashe combines romance and music into a sweeping story that brings together changing times, a changing culture, and the true price of love.
Starring: Tessa Thompson, Nnamdi Asomugha, Eva Longoria, Aja Naomi King,
Wendi Mclendon-Covey, Jemima Kirke.
In Theaters December 30, 2020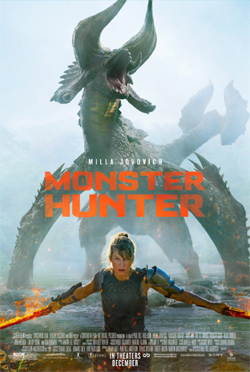 Behind our world, there is another: a world of dangerous and powerful monsters that rule their domain with deadly ferocity. When an unexpected sandstorm transports Captain Artemis (Milla Jovovich) and her unit (TI Harris, Meagan Good, Diego Boneta) to a new world, the soldiers are shocked to discover that this hostile and unknown environment is home to enormous and terrifying monsters immune to their firepower. In their desperate battle for survival, the unit encounters the mysterious Hunter (Tony Jaa), whose unique skills allow him to stay one step ahead of the powerful creatures. As Artemis and Hunter slowly build trust, she discovers that he is part of a team led by the Admiral (Ron Perlman). Facing a danger so great it could threaten to destroy their world, the brave warriors combine their unique abilities to band together for the ultimate showdown.
Cast: Milla Jovovich, Tony Jaa, Tip 'T.I.' Harris, Meagan Good, Diego Boneta, Josh Helman, Jin Au-Yeung and Ron Perlman
RUMBLE OPENS IN THEATRES JANUARY 29, 2021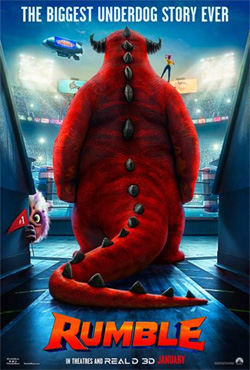 In a world where monster wrestling is a global sport and monsters are superstar athletes, teenage Winnie seeks to follow in her father's footsteps by coaching a loveable underdog monster into a champion.
CAST:  Will Arnett, Terry Crews, Geraldine Viswanathan, Joe "Roman Reigns" Anoa'i, Tony Danza, Becky Lynch, Susan Kelechi Watson, Stephen A. Smith, Jimmy Tatro, Ben Schwartz and Michael Buffer.
PETER RABBIT 2: THE RUNAWAY
In Theaters January 15th, 2021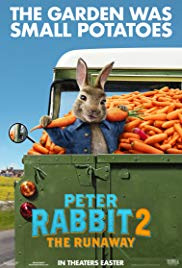 In PETER RABBIT™ 2: THE RUNAWAY, the lovable rogue is back. Bea, Thomas, and the rabbits have created a makeshift family, but despite his best efforts, Peter can't seem to shake his mischievous reputation. Adventuring out of the garden, Peter finds himself in a world where his mischief is appreciated, but when his family risks everything to come looking for him, Peter must figure out what kind of bunny he wants to be.
Based on the Characters and Tales of "Peter Rabbit" by:  Beatrix Potter
Cast:  Rose Byrne Domhnall Gleeson David Oyelowo, Elizabeth Debicki with Margot Robbie and James Corden as "Peter Rabbit"
In Theaters January, 2021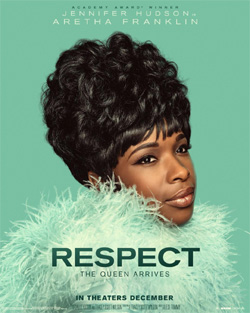 Following the rise of Aretha Franklin's career from a child singing in her father's church's choir to her international superstardom, RESPECT is the remarkable true story of the music icon's journey to find her voice.
WRITTEN BY: Tracey Scott Wilson
PRODUCERS: Scott Bernstein, Harvey Mason Jr.
EXECUTIVE PRODUCERS: Stacy Sher, Sue Baden-Powell, Aaron L. Gilbert and Jason Cloth
CAST: Jennifer Hudson, Forest Whitaker, Marlon Wayans, Audra McDonald, Marc Maron, Tituss Burgess, Saycon Sengbloh, Hailey Kilgore, Tate Donovan, Heather Headley, Skye Dakota Turner, and Mary J. Blige