Notice
: class-oembed.php is
deprecated
since version 5.3.0! Use wp-includes/class-wp-oembed.php instead. in
/var/www/wp-includes/functions.php
on line
4719
DEPECHE MODE: SPIRITS IN THE FOREST
COMING TO CINEMAS WORLDWIDE ON NOVEMBER 21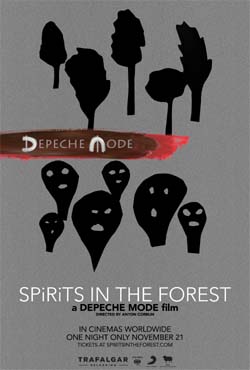 Depeche Mode, along with Trafalgar Releasing, Sony Music Entertainment and BBH Entertainment, today have launched the official film trailer for Depeche Mode: SPIRITS in the Forest, with cinema tickets for the worldwide November 21 release now available at spiritsintheforest.com.

The brand new feature-length film, directed by award-winning filmmaker and long-time artistic collaborator Anton Corbijn, Depeche Mode: SPIRITS in the Forest, delves deeply into the emotional stories of six special Depeche Mode fans from across the globe, giving audiences a unique look into music's incredible power to connect and empower people. Along with these key fan stories, the film integrates performance footage from the two final shows of the band's 2017/2018 Global Spirit Tour, which saw them play to over 3 million fans at 115 performance dates around the world.

SPIRITS in the Forest will be screened in more than 2,400 cinemas around the world on November 21. Tickets are on-sale from today at spiritsintheforest.com, where fans can find the most up-to-date information regarding participating theaters and sign up for event alerts.
In Theaters From STXfilms November 22, 2019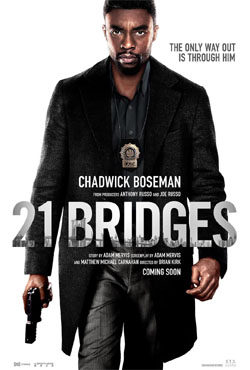 21 BRIDGES follows an embattled NYPD detective (Chadwick Boseman), who is thrust into a citywide manhunt for a pair of cop killers after uncovering a massive and unexpected conspiracy. As the night unfolds, lines become blurred on who he is pursuing, and who is in pursuit of him. When the search intensifies, extreme measures are taken to prevent the killers from escaping Manhattan as the authorities close all 21 BRIDGES to prevent any entry or exit from the iconic island.  

In theaters November 1 and on Netflix November 27
Robert De Niro, Al Pacino and Joe Pesci star in Martin Scorsese's THE IRISHMAN, an epic saga of organized crime in post-war America told through the eyes of World War II veteran Frank Sheeran, a hustler and hitman who worked alongside some of the most notorious figures of the 20th century. Spanning decades, the film chronicles one of the greatest unsolved mysteries in American history, the disappearance of legendary union boss Jimmy Hoffa, and offers a monumental journey through the hidden corridors of organized crime: its inner workings, rivalries and connections to mainstream politics.
Cast: Robert De Niro, Al Pacino, Joe Pesci, Harvey Keitel, Ray Romano, Bobby Cannavale, Anna Paquin, Stephen Graham, Stephanie Kurtzuba, Jack Huston, Kathrine Narducci, Jesse Plemons, Domenick Lombardozzi, Paul Herman, Gary Basaraba, Marin Ireland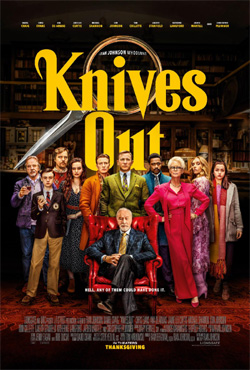 Acclaimed writer and director Rian Johnson (Brick,Looper, Star Wars: The Last Jedi) pays tribute to mystery mastermind Agatha Christie in KNIVES OUT, a fresh, modern-day murder mystery where everyone is a suspect.  When renowned crime novelist Harlan Thrombey (Christopher Plummer) is found dead at his estate just after his 85th birthday, the inquisitive and debonair Detective Benoit Blanc (Daniel Craig) is mysteriously enlisted to investigate. From Harlan's dysfunctional family to his devoted staff, Blanc sifts through a web of red herrings and self-serving lies to uncover the truth behind Harlan's untimely death. With an all-star ensemble cast including Chris Evans, Ana de Armas, Jamie Lee Curtis, Michael Shannon, Don Johnson, Toni Collette, LaKeith Stanfield, Katherine Langford and Jaeden Martell, KNIVES OUT is a fun, witty and stylish whodunit guaranteed to keep audiences guessing until the very end.
In select theaters on November 27 and on Netflix December 20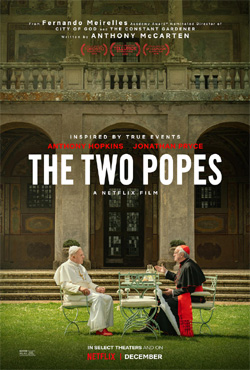 From Fernando Meirelles, the Academy Award-nominated director of "City of God," and three-time Academy Award-nominated screenwriter Anthony McCarten, comes an intimate story of one of the most dramatic transitions of power in the last 2,000 years. Frustrated with the direction of the church, Cardinal Bergoglio (Jonathan Pryce) requests permission to retire in 2012 from Pope Benedict (Anthony Hopkins). Instead, facing scandal and self-doubt, the introspective Pope Benedict summons his harshest critic and future successor to Rome to reveal a secret that would shake the foundations of the Catholic Church. Behind Vatican walls, a struggle commences between both tradition and progress, guilt and forgiveness, as these two very different men confront elements from their pasts in order to find common ground and forge a future for a billion followers around the world.
*Inspired by true events
In Theaters November 27, 2019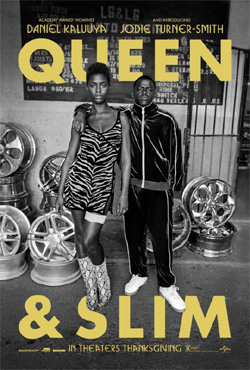 Terrified and in fear for their lives, the man, a retail employee, and the woman, a criminal defense lawyer, are forced to go on the run. But the incident is captured on video and goes viral, and the couple unwittingly become a symbol of trauma, terror, grief and pain for people across the country.
As they drive, these two unlikely fugitives will discover themselves and each 
other in the most dire and desperate of circumstances, and will forge a deep 
and powerful love that will reveal their shared humanity and shape the rest 
In Theaters November 15 On Prime Video November 29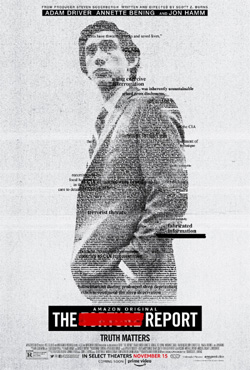 The Report is a riveting thriller based on actual events. Idealistic staffer Daniel J. Jones (Adam Driver) is tasked by his boss Senator Dianne Feinstein (Annette Bening) to lead an investigation of the CIA's Detention and Interrogation Program, which was created in the aftermath of 9/11. Jones' relentless pursuit of the truth leads to explosive findings that uncover the lengths to which the nation's top intelligence agency went to destroy evidence, subvert the law, and hide a brutal secret from the American public.
Starring: Adam Driver, Annette Bening, Ted Levine, Michael C. Hall, Tim Blake, Nelson
Corey Stoll, Maura Tierney
and Jon Hamm.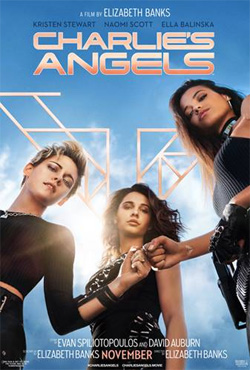 November 15, 2019
Elizabeth Banks directs the next generation of Angels - Kristen Stewart, Naomi Scott, and Ella Balinska - working for the mysterious Charles Townsend. Charlie's Angels have always provided security and investigative skills to private clients, and now the Townsend Agency has expanded internationally, with the smartest, most fearless, most highly trained women all over the globe - multiple teams of Angels guided by multiple Bosleys taking on the toughest jobs across the world. When a young systems engineer blows the whistle on a dangerous technology, these Angels are called into action, putting their lives on the line to protect us all. The screenplay is by Elizabeth Banks from a story by Evan Spiliotopoulos and David Auburn.
A BEAUTIFUL DAY IN THE NEIGHBORHOOD
In Theaters November 22, 2019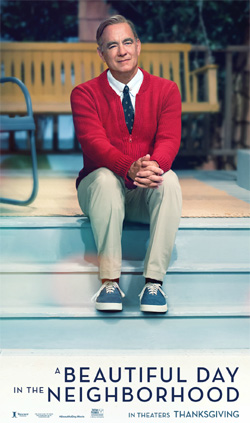 Tom Hanks portrays Mister Rogers in A Beautiful Day in the Neighborhood, a timely story of kindness triumphing over cynicism, based on the true story of a real-life friendship between Fred Rogers and journalist Tom Junod. After a jaded magazine writer (Emmy winner Matthew Rhys) is assigned a profile of Fred Rogers, he overcomes his skepticism, learning about empathy, kindness, and decency from America's most beloved neighbor.
Cast: Tom Hanks, Matthew Rhys, Susan Kelechi Watson and Chris Cooper
Releases Globally on Netflix on November 28, 2019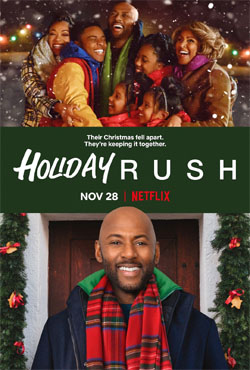 Popular New York radio DJ Rush Williams (Romany Malco) has been spoiling his four children since they lost their mom (La La Anthony). Unfortunately, the kids share their pricey Christmas lists right when he loses his job. To keep Rush on the air, his producer Roxy Richardson (Sonequa Martin-Green) and his Aunt Jo (Darlene Love) plan to help him buy another station — if the Williams family can downsize fast and embrace a simpler life. In this heartwarming film, a loving father reconnects with his children and opens his heart to love when they all learn that true joy comes from not what you have but who you have around you. 
Starring: Romany Malco, Sonequa Martin-Green, Deon Cole, Amarr M. Wooten, La La Anthony, Andrea-Marie Alphonse, Selena-Marie Alphonse, Alysia Livingston, Deysha Nelson, Roscoe Orman, Malika Samuel, with Tamala Jones and Darlene Love
PORTRAIT OF A LADY ON FIRE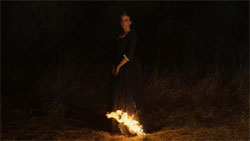 OPENS IN THEATERS DECEMBER 6, 2019
France, 1760. Marianne is commissioned to paint the wedding portrait of Héloïse, a young woman who has just left the convent. Because she is a reluctant bride-to-be, Marianne arrives under the guise of companionship, observing Héloïse by day and secretly painting her by firelight at night. As the two women orbit one another, intimacy and attraction grow as they share Héloïse's first moments of freedom. Héloïse's portrait soon becomes a collaborative act of and testament to their love. Winner of a coveted Cannes prize and one of the best reviewed films of the year, PORTRAIT OF A LADY ON FIRE solidifies Céline Sciamma as one of the most exciting filmmakers working in the world today.
A film by Céline Sciamma (Girlhood, Tomboy)
Starring: Adèle Haenel (BPM, The Unknown Girl), Noémie Merlant (Heaven Will Wait) 
MOWGLI: LEGEND OF THE JUNGLE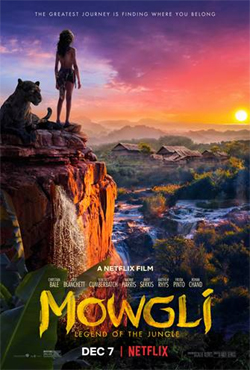 December 7
Acclaimed actor and director Andy Serkis reinvents Rudyard Kipling's beloved masterpiece, in which a boy torn between two worlds accepts his destiny and becomes a legend. Mowgli (Rohan Chand) has never truly belonged in either the wilds of the jungle or the civilized world of man. Now he must navigate the inherent dangers of each on a journey to discover where he truly belongs. Christian Bale, Cate Blanchett, Benedict Cumberbatch, Andy Serkis, Freida Pinto, Matthew Rhys and Naomie Harris lead an all-star cast along with newcomer Rohan Chand in this visually spectacular and emotionally moving adventure. MOWGLI: LEGEND OF THE JUNGLE will have exclusive limited theatrical engagements starting November 29 in Los Angeles, New York, San Francisco, and London. The film will be released globally on Netflix on December 7 and will have an expanded theatrical release in additional theaters in the U.S. and UK.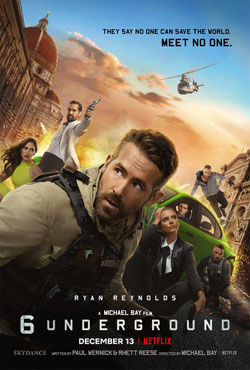 What's the best part of being dead?
It isn't escaping your boss, your ex, or even erasing your criminal record.
The best part about being dead…is the freedom.
The freedom to fight the injustice and evil that lurk in our world without anyone or anything to slow you down or tell you "no."
6 Underground introduces a new kind of action hero. Six individuals from all around the globe, each the very best at what they do, have been chosen not only for their skill, but for a unique desire to delete their pasts to change the future. The team is brought together by an enigmatic leader (Ryan Reynolds), whose sole mission in life is to ensure that, while he and his fellow operatives will never be remembered, their actions damn sure will.
Cast: Ryan Reynolds, Mélanie Laurent, Corey Hawkins, Adria Arjona, Manuel Garcia-Rulfo, Ben Hardy, Lior Raz, Payman Maadi and Dave Franco
In Theaters December 13, 2019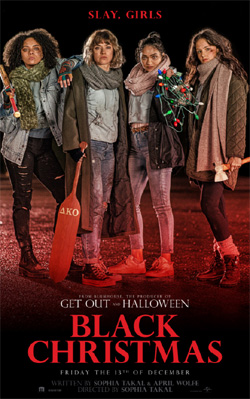 Just in time for the holidays comes a timely take on a cult horror classic as a campus killer comes to face a formidable group of friends in sisterhood.
Hawthorne College is quieting down for the holidays. But as Riley Stone (Imogen Poots, Green Room) and her Mu Kappa Epsilon sisters-athlete Marty (Lily Donoghue, The CW's Jane the Virgin), rebel Kris (Aleyse Shannon, The CW's Charmed), and foodie Jesse (Brittany O'Grady, Fox's Star)-prepare to deck the halls with a series of seasonal parties, a black-masked stalker begins killing sorority women one by one.
As the body count rises, Riley and her squad start to question whether they can trust any man, including Marty's beta-male boyfriend, Nate (Simon Mead, Same But Different: A True New Zealand Love Story), Riley's new crush Landon (Caleb Eberhardt, Amazon's Mozart in the Jungle) or even esteemed classics instructor Professor Gelson (Cary Elwes).
Whoever the killer is, he's about to discover that this generation's young women aren't about to be anybody's victims.
This December, on Friday the 13th, ring in the holidays by dreaming of a Black Christmas.  
Cast: Imogen Poots, Aleyse Shannon, Lily Donoghue, Brittany O'Grady,  Caleb Eberhardt, Simon Mead and Cary Elwes.
In Theaters December 13, 2019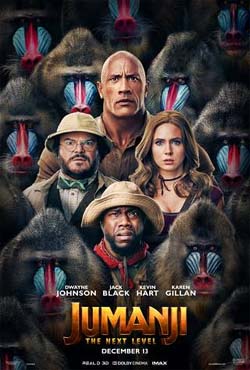 In Jumanji: The Next Level, the gang is back but the game has changed. As they return to Jumanji to rescue one of their own, they discover that nothing is as they expect. The players will have to brave parts unknown and unexplored, from the arid deserts to the snowy mountains, in order to escape the world's most dangerous game.
Cast:  Dwayne Johnson, Jack Black, Kevin Hart, Karen Gillan, Nick Jonas, Awkwafina,Ser'Darius Blain,
Madison Iseman, Morgan Turner, Alex Wolff with Danny Glover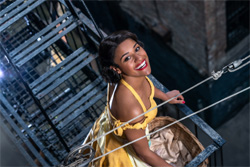 An adaptation of the original Broadway musical, WEST SIDE STORY explores young love and tensions between rival gangs the Jets and the Sharks on the streets of 1957 New York. The cast also includes Ansel Elgort (Tony); Rachel Zegler (Maria); Ana Isabelle (Rosalia); Corey Stoll (Lieutenant Schrank); Brian d'Arcy James (Officer Krupke); Curtiss Cook (Abe) and Academy Award®-winner Rita Moreno, who plays Valentina and also serves as one of the film's Executive Producers. The film is now in production for Twentieth Century Fox and The Walt Disney Studios.
WEST SIDE STORY is produced and directed by Steven Spielberg from a script by Academy Award®-nominated screenwriter and Pulitzer Prize-winning playwright Tony Kushner. The film has been adapted for the screen from the original 1957 Broadway musical, which was written by Arthur Laurents with music by Leonard Bernstein, lyrics by Stephen Sondheim and concept, direction and choreography by Jerome Robbins. Tony Award®-winner Justin Peck will choreograph the musical numbers in the film. Also leading the production are Tony Award®-winning producer Kevin McCollum and Academy Award®-nominated producer Kristie Macosko Krieger.
The film's music team includes renowned conductor Gustavo Dudamel, who will helm the recording of Bernstein's iconic score; Academy Award®-nominated composer and conductor David Newman (Anastasia) who will be arranging the score for the new adaptation; Tony Award®-winning composer Jeanine Tesori (Broadway's Fun Home and Thoroughly Modern Millie), who will be working with the cast on vocals; and Grammy®-nominated music supervisor Matt Sullivan (Beauty and the Beast, Chicago), who will serve as executive music producer for the film.
In Theaters December 20, 2019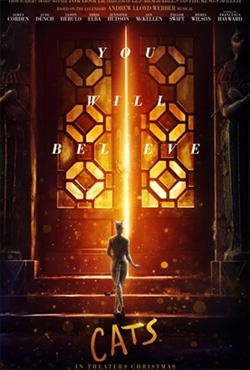 Oscar®-winning director Tom Hooper (The King's Speech, Les Misérables, The Danish Girl) transforms Andrew Lloyd Webber's record-shattering stage musical into a breakthrough cinematic event.

Cats stars James Corden, Judi Dench, Jason Derulo, Idris Elba, Jennifer Hudson, Ian McKellen, Taylor Swift, Rebel Wilson and introduces Royal Ballet principal dancer Francesca Hayward in her feature film debut.

Featuring Lloyd Webber's iconic music and a world-class cast of dancers under the guidance of Tony-winning choreographer Andy Blankenbuehler (Hamilton, In the Heights), the film reimagines the musical for a new generation with spectacular production design, state-of-the-art technology, and dance styles ranging from classical ballet to contemporary, hip-hop to jazz, street dance to tap.

The film also stars Robbie Fairchild (Broadway's An American in Paris), Laurie Davidson (TNT's Will), hip-hop dance sensation Les Twins (Larry and Laurent Bourgeois), acclaimed dancer Mette Towley (featured in videos for Rihanna and Pharrell Williams' N.E.R.D.), Royal Ballet principal dancer Steven McRae, and rising-star singer Bluey Robinson.

Universal Pictures presents a Working Title Films and Amblin Entertainment production, in association with Monumental Pictures and The Really Useful Group. Cats is produced by Debra Hayward, Tim Bevan, Eric Fellner and Tom Hooper. The screenplay is by Lee Hall (Billy Elliot, Rocketman) and Hooper, based on Old Possum's Book of Practical Cats by T.S. Eliot and the stage musical by Lloyd Webber. Cats is executive produced by Lloyd Webber, Steven Spielberg, Angela Morrison and Jo Burn.

One of the longest-running shows in West End and Broadway history, the stage musical "Cats" received its world premiere at the New London Theatre in 1981, where it played for 21 years and earned the Olivier and Evening Standard Awards for Best Musical. In 1983, the Broadway production became the recipient of seven Tony Awards, including Best Musical, and ran for an extraordinary 18 years. Since opening in London in 1981, "Cats" has continuously appeared on stage around the globe, to date having played to 81 million people in more than fifty countries and in nineteen languages. It is one of the most successful musicals of all time.
Starring: James Corden, Judi Dench, Jason Derulo, Idris Elba, Jennifer Hudson, Ian McKellen, Taylor Swift, Rebel Wilson, and introducing Francesca Hayward.
In Theaters December 6 – On Prime Video December 20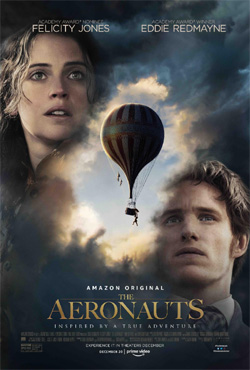 In 1862, daredevil balloon pilot Amelia Wren (Felicity Jones) teams up with pioneering meteorologist James Glaisher (Eddie Redmayne) to advance human knowledge of the weather and fly higher than anyone in history. While breaking records and advancing scientific discovery, their voyage to the very edge of existence helps the unlikely pair find their place in the world they have left far below them. But they face physical and emotional challenges in the thin air, as the ascent becomes a fight for survival.
Starring: Eddie Redmayne, Felicity Jones
In Theaters Nationwide Christmas Day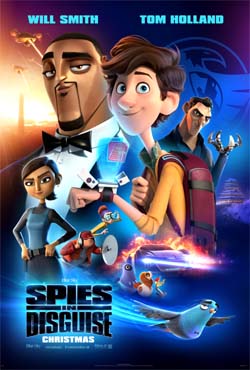 Super spy Lance Sterling (Will Smith) and scientist Walter Beckett (Tom Holland) are almost exact opposites. Lance is smooth, suave and debonair. Walter is…not. But when events take an unexpected turn, this unlikely duo is forced to team up for the ultimate mission that will require an almost impossible disguise – transforming Lance into the brave, fierce, majestic…pigeon. Walter and Lance suddenly have to work as a team, or the whole world is in peril. Blue Sky Studios' "Spies in Disguise," an animated spy comedy adventure, stars Will Smith, Tom Holland, Rashida Jones, Ben Mendelsohn, Reba McEntire, Rachel Brosnahan, Karen Gillan, DJ Khaled and Masi Oka and is directed by Troy Quane and Nick Bruno.
Starring Will Smith and Tom Holland.
Writer-director Greta Gerwig (Lady Bird) has crafted a Little Women that draws on both the classic novel and the writings of Louisa May Alcott, and unfolds as the author's alter ego, Jo March, reflects back and forth on her fictional life.  In Gerwig's take, the beloved story of the March sisters – four young women each determined to live life on her own terms — is both timeless and timely.  Portraying Jo, Meg, Amy, and Beth March, the film stars Saoirse Ronan, Emma Watson, Florence Pugh, Eliza Scanlen, with Timothée Chalamet as their neighbor Laurie, Laura Dern as Marmee, and Meryl Streep as Aunt March.
Based on the Novel by: Louisa May Alco
Cast (In alphabetical order): Timothée Chalamet, Chris Cooper, Laura Dern, Louis Garrel, Tracy Letts, James Norton, Bob Odenkirk, Florence Pugh, Saoirse Ronan, Eliza Scanlen, Meryl Streep, Emma Watson.
In Theaters January 3, 2020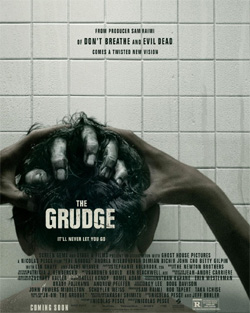 Producer Sam Raimi brings us a twisted new take of the horror classic.
Directed by Nicolas Pesce, THE GRUDGE stars Andrea Riseborough, Demián Bichir, John Cho, Betty Gilpin with Lin Shaye and Jacki Weaver. With a screenplay by Nicolas Pesce and a story by Nicolas Pesce and Jeff Buhler, THE GRUDGE is based on the film "Ju-On: The Grudge" written and directed by Takashi Shimizu. THE GRUDGE is produced by Sam Raimi, Rob Tapert and Taka Ichise and is executive produced by Nathan Kahane, Erin Westerman, Brady Fujikawa, Andrew Pfeffer, Roy Lee, Doug Davison, John Powers Middleton and Schuyler Weiss. 
Based on the film:
"Ju-On: The Grudge" Written and Directed by  Takashi Shimizu
Cast: Andrea Riseborough,Demián Bichir, John Cho, Betty Gilpin with Lin Shaye and Jacki Weaver.
UNDERWATER arrives in theaters everywhere on January 10, 2020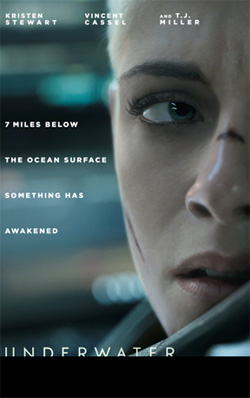 A crew of underwater researchers must scramble to safety after an earthquake devastates their subterranean laboratory.
Cast: Kristen Stewart, T.J. Miller, Vincent Cassel, John Gallagher Jr., Jessica Henwick, Mamoudou Athie, Gunner Wright
IN THEATRES JANUARY 10, 2020.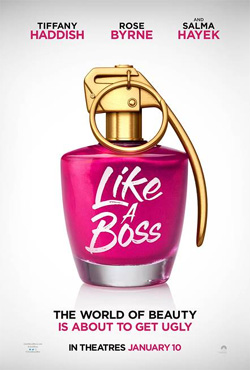 Best friends Mia and Mel (Tiffany Haddish and Rose Byrne) are living their best lives running their own cosmetics company they've built from the ground up. Unfortunately, they're in over their heads financially, and the prospect of a big buyout offer from a notorious titan of the cosmetics industry Claire Luna (Salma Hayek) proves too tempting to pass up, putting Mel and Mia's lifelong friendship in jeopardy. The beauty business is about to get ugly. LIKE A BOSS also stars Billy Porter, Jennifer Coolidge, Ari Graynor, Natasha Rothwell, Jessica St. Clair and Karan Soni.
In Theaters January 10, 2019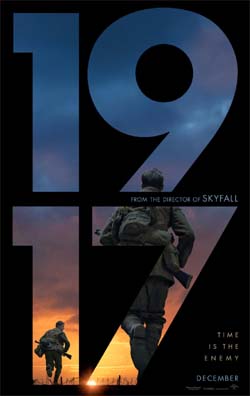 Sam Mendes, the Oscar®-winning director of Skyfall, Spectre and American Beauty, brings his singular vision to his World War I epic, 1917.
At the height of the First World War, two young British soldiers, Schofield (Captain Fantastic's George MacKay) and Blake (Game of Thrones' Dean-Charles Chapman) are given a seemingly impossible mission. In a race against time, they must cross enemy territory and deliver a message that will stop a deadly attack on hundreds of soldiers-Blake's own brother among them.
1917 is directed by Sam Mendes, who wrote the screenplay with Krysty Wilson-Cairns (Showtime's Penny Dreadful). The film is produced by Mendes and Pippa Harris (co-executive producer, Revolutionary Road; executive producer, Away We Go) for their Neal Street Productions, Jayne-Ann Tenggren (co-producer, The Rhythm Section; associate producer, Spectre), Callum McDougall (executive producer, Mary Poppins Returns, Skyfall) and Brian Oliver (executive producer, Rocketman; Black Swan).
The film is produced by Neal Street Productions for DreamWorks Pictures in association with New Republic Pictures. Universal Pictures will release the film domestically in limited release on December 25, 2019 and wide on January 10, 2020. Universal and Amblin Partners will distribute the film internationally, with eOne distributing on behalf of Amblin in the U.K.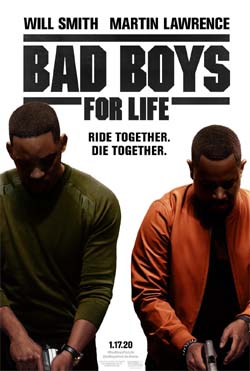 The Bad Boys Mike Lowrey (Will Smith) and Marcus Burnett (Martin Lawrence) are back together for one last ride in the highly anticipated Bad Boys for Life.
Cast: Will Smith, Martin Lawrence, Vanessa Hudgens, Alexander Ludwig, Charles Melton, Paola Nunez, Kate Del Castillo, Nicky Jam and Joe Pantoliano.
 In Theaters January 24, 2020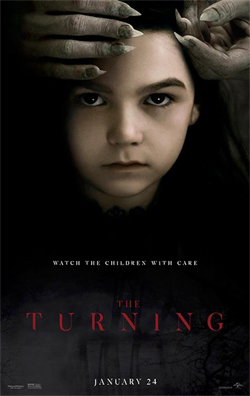 For more than 100 years, a deeply haunting tale has been passed down to terrify audiences. Next January, DreamWorks Pictures' The Turning takes us to a mysterious estate in the Maine countryside, where newly appointed nanny Kate is charged with the care of two disturbed orphans, Flora and Miles. Quickly though, she discovers that both the children and the house are harboring dark secrets and things may not be as they appear. 
Inspired by Henry James' landmark novel, the haunted-house thriller is directed by spellbinding visualist Floria Sigismondi (The Runaways, Hulu's The Handmaid's Tale) and stars Mackenzie Davis (Terminator: Dark Fate, The Martian), Finn Wolfhard (It, Netflix's Stranger Things), newcomer Brooklynn Prince (The Florida Project) and Joely Richardson (Red Sparrow, The Girl with the Dragon Tattoo).
From writers Chad Hayes & Carey W. Hayes (The Conjuring), The Turning is produced by Scott Bernstein (Straight Outta Compton, Ride Along 2) and Roy Lee (It, The Lego Movie). Universal will release The Turning domestically and in select international territories. 
Cast: Mackenzie Davis, Finn Wolfhard, Brooklynn Prince  and Joely Richardson.
IN THEATERS FROM STXFILMS JANUARY 24, 2020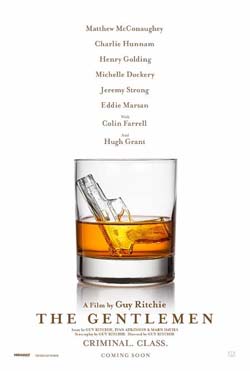 From writer/director Guy Ritchie comes THE GENTLEMEN, a star-studded sophisticated action comedy. THE GENTLEMEN follows American expat Mickey Pearson (Matthew McConaughey) who built a highly profitable marijuana empire in London. When word gets out that he's looking to cash out of the business forever it triggers plots, schemes, bribery and blackmail in an attempt to steal his domain out from under him (featuring an all-star ensemble cast including Charlie Hunnam, Henry Golding, Michelle Dockery, Jeremy Strong, Eddie Marsan, Colin Farrell, and Hugh Grant).
THE RHYTHM SECTION IS IN THEATRES JANUARY 31, 2020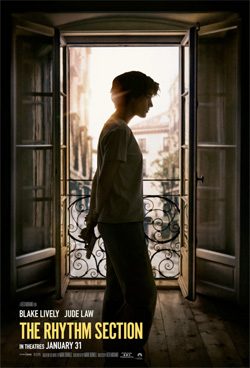 Blake Lively stars as Stephanie Patrick, an ordinary woman on a path of self-destruction after her family is tragically killed in a plane crash. When Stephanie discovers that the crash was not an accident, she enters a dark, complex world to seek revenge on those responsible and find her own redemption. Based on the novel by Mark Burnell, from director Reed Morano ("The Handmaid's Tale") and the producers of the James Bond film series, The Rhythm Section also stars Jude Law and Sterling K. Brown.
STARRING: Blake Lively, Jude Law, Sterling K. Brown
In Theaters: January 31, 2020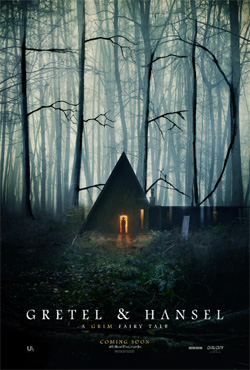 A long time ago in a distant fairytale countryside, a young girl leads her little brother into a dark wood in desperate search of food and work, only to stumble upon a nexus of terrifying evil. 
Starring: Sophia Lillis, Sammy Leakey, Alice Krige.
THE KING'S MAN arrives in theaters  in February 14, 2020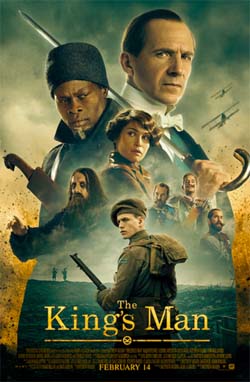 As a collection of history's worst tyrants and criminal masterminds gather to plot a war to wipe out millions, one man must race against time to stop them. Discover the origins of the very first independent intelligence agency in The King's Man, directed by Matthew Vaughn, coming to theaters February 2020.
Cast: Ralph Fiennes, Gemma Arterton, Rhys Ifans, Matthew Goode, Tom Hollander, Harris Dickinson, Daniel Brühl, with Djimon Hounsou, and Charles Dance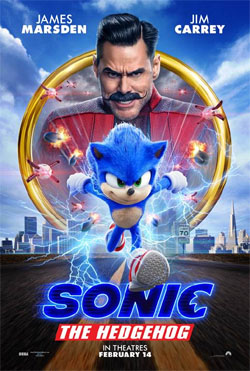 Based on the global blockbuster videogame franchise from Sega, SONIC THE HEDGEHOG tells the story of the world's speediest hedgehog as he embraces his new home on Earth. In this live-action adventure comedy, Sonic and his new best friend Tom (James Marsden) team up to defend the planet from the evil genius Dr. Robotnik (Jim Carrey) and his plans for world domination. The family-friendly film also stars Tika Sumpter and Ben Schwartz as the voice of Sonic.
Starring: James Marsden, Ben Schwartz, Tika Sumpter and Jim Carrey
In Theaters February 14, 2020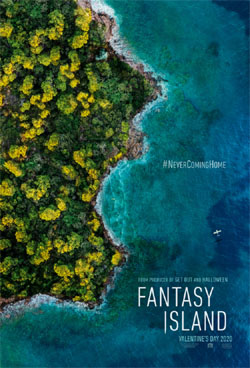 In Blumhouse's new spin on Fantasy Island, the enigmatic Mr. Roarke makes the secret dreams of his lucky guests come true at a luxurious but remote tropical resort. But when the fantasies turn into nightmares, the guests have to solve the island's mystery in order to escape with their lives. 
Directed by Jeff Wadlow, Fantasy Island is written by Jeff Wadlow & Chris Roach & 
Jillian Jacobs and is produced by Jason Blum and Marc Toberoff.
In theaters on April 8, 2020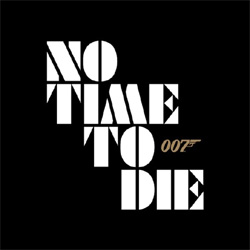 James Bond Producers, Michael G. Wilson and Barbara Broccoli today released the official title of the 25th James Bond adventure, No Time To Die. The film, from Albert R. Broccoli's EON Productions, Metro Goldwyn Mayer Studios (MGM), and Universal Pictures International is directed by Cary Joji Fukunaga (Beasts of No Nation, True Detective) and stars Daniel Craig, who returns for his fifth film as Ian Fleming's James Bond 007. Written by Neal Purvis & Robert Wade (Spectre, Skyfall), Cary Joji Fukunaga, Scott Z. Burns (Contagion, The Bourne Ultimatum) and Phoebe Waller-Bridge (Killing Eve, Fleabag) No Time To Die is currently in production. The film will be released globally from April 3, 2020 in the U.K. through Universal Pictures International and in the U.S on April 8, from MGM via their United Artists Releasing banner.
No Time To Die also stars Rami Malek, Léa Seydoux, Lashana Lynch, Ben Whishaw, Naomie Harris, Billy Magnussen, Ana de Armas, Rory Kinnear, David Dencik, Dali Benssalah with Jeffrey Wright and Ralph Fiennes.
In No Time To Die,Bond has left active service and is enjoying a tranquil life in Jamaica. His peace is short-lived when his old friend Felix Leiter from the CIA turns up asking for help. The mission to rescue a kidnapped scientist turns out to be far more treacherous than expected, leading Bond onto the trail of a mysterious villain armed with dangerous new technology.
Other members of the creative team are; Composer Dan Romer, Director of Photography Linus Sandgren, Editors Tom Cross and Elliot Graham, Production Designer Mark Tildesley, Costume Designer Suttirat Larlarb, Hair and Make-up Designer Daniel Phillips, Supervising Stunt Coordinator Olivier Schneider, Stunt Coordinator Lee Morrison and Visual Effects Supervisor Charlie Noble. Returning members to the team are; 2nd Unit Director Alexander Witt, Special Effects and Action Vehicles Supervisor Chris Corbould and Casting Director Debbie McWilliams.
Casino Royale, Quantum Of Solace, Skyfall and Spectre have grossed more than $3.1 billion in worldwide box office collectively. Skyfall ($1.1 billion) and Spectre ($880 million) are the two highest-grossing films in the franchise.
In Theaters April 17, 2020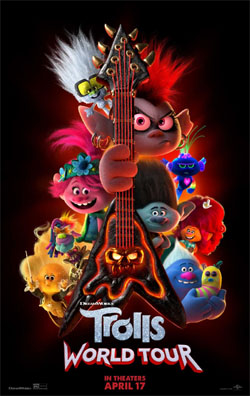 Anna Kendrick and Justin Timberlake return in an all-star sequel to DreamWorks Animation's 2016 musical hit: Trolls World Tour. In an adventure that will take them well beyond what they've known before, Poppy (Kendrick) and Branch (Timberlake) discover that they are but one of six different Troll tribes scattered over six different lands and devoted to six different kinds of music: Funk, Country, Techno, Classical, Pop and Rock. Their world is about to get a lot bigger and a whole lot louder.
A member of hard-rock royalty, Queen Barb (Rachel Bloom), aided by her father King Thrash (Ozzy Osbourne), wants to destroy all other kinds of music to let rock reign supreme. With the fate of the world at stake, Poppy and Branch, along with their friends – Biggie (James Corden), Chenille (Caroline Hjelt), Satin (Aino Jawo), Cooper (Ron Funches) and Guy Diamond (Kunal Nayyar) – set out to visit all the other lands to unify the Trolls in harmony against Barb, who's looking to upstage them all.
Cast as members of the different musical tribes is one the largest, and most acclaimed, groups of musical talent ever assembled for an animated film. From the land of Funk are Mary J. Blige, George Clinton and Anderson .Paak. Representing Country is Kelly Clarkson as Delta Dawn, with Sam Rockwell as Hickory and Flula Borg as Dickory. J Balvin brings Reggaeton, while Ester Dean adds to the Pop tribe. Anthony Ramos brings the beat in Techno and Jamie Dornan covers smooth jazz. World-renowned conductor and violinist Gustavo Dudamel appears as Trollzart and Charlyne Yi as Pennywhistle from the land of Classical. And Kenan Thompson raps as a hip-hop newborn Troll named Tiny Diamond.
Trolls World Tour is directed by Walt Dohrn, who served as co-director on Trolls, and is produced by returning producer Gina Shay. The film is co-directed by David P. Smith and co-produced by Kelly Cooney Cilella, both of whom worked on the first Trolls. 
Trolls World Tour will also feature original music by Justin Timberlake, who earned an Oscar® nomination for his song for 2016's Trolls, "Can't Stop the Feeling!," and a score by Theodore Shapiro (2016's Ghostbusters, The Devil Wears Prada).
In Theaters April 17, 2020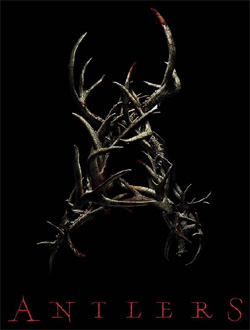 A small-town Oregon teacher (Keri Russel) and her brother (Jesse Plemons), the local Sheriff, discover that a young student (Jeremy T. Thomas) is harboring a dangerous secret with frightening consequences.
Starring: Keri Russel, Jesse Plemons, Jeremy T. Thomas, Graham Green, Scott Haze, Rory Cochrane, and Amy Madigan.
THE SPONGEBOB MOVIE: SPONGE ON THE RUN
OPENS IN THEATRES MAY 22, 2020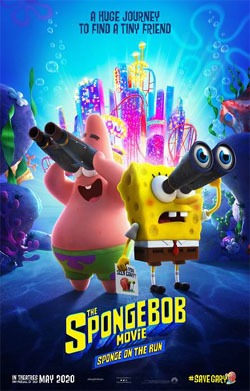 This Memorial Day weekend, SpongeBob SquarePants, his best friend Patrick Star and the rest of the gang from Bikini Bottom hit the big screen in the first-ever all CGI SpongeBob motion picture event. After SpongeBob's beloved pet snail Gary is snail-napped, he and Patrick embark on an epic adventure to The Lost City of Atlantic City to bring Gary home. As they navigate the delights and dangers on this perilous and hilarious rescue mission, SpongeBob and his pals prove there's nothing stronger than the power of friendship.
VOICE CAST:  Tom Kenny, Awkwafina, Clancy Brown, Rodger Bumpass, Bill Fagerbakke, Carolyn Lawrence, Douglas Lawrence, Reggie Watts