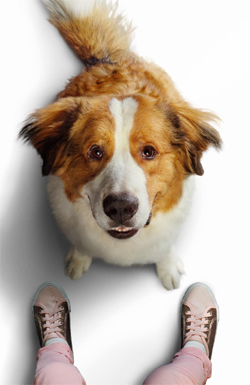 May 17, 2019
Some friendships transcend lifetimes. In A Dog's Journey, the sequel to the heartwarming global hit A Dog's Purpose, beloved dog Bailey finds his new destiny and forms an unbreakable bond that will lead him, and the people he loves, to places they never imagined. Bailey (voiced again by Josh Gad) is living the good life on the Michigan farm of his "boy," Ethan (Dennis Quaid) and Ethan's wife Hannah (Marg Helgenberger). He even has a new playmate: Ethan and Hannah's baby granddaughter, CJ. The problem is that CJ's mom, Gloria (Betty Gilpin), decides to take CJ away. As Bailey's soul prepares to leave this life for a new one, he makes a promise to Ethan to find CJ and protect her at any cost. Thus begins Bailey's adventure through multiple lives filled with love, friendship and devotion as he, CJ (Kathryn Prescott), and CJ's best friend Trent (Henry Lau) experience joy and heartbreak, music and laughter, and few really good belly rubs.
JOHN WICK: CHAPTER 3 - PARABELLUM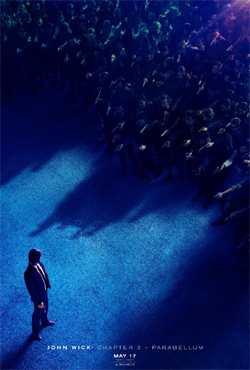 May 17, 2019
In this third installment of the adrenaline-fueled action franchise, super-assassin John Wick (Keanu Reeves) returns with a $14 million price tag on his head and an army of bounty-hunting killers on his trail. After killing a member of the shadowy international assassin's guild, the High Table, John Wick is excommunicado, but the world's most ruthless hit men and women await his every turn.
SNEAK PEEK TIME! THE STAGE 13/NETFLIX ORIGINAL 'IT'S BRUNO'
STREAMING ON MAY 17 ON NETFLIX
There's just no coming between a man and his dog, as the Netflix/Stage 13 new scripted series "It's Bruno" attests. It's the brainchild of Solvan "Slick" Naim, whose entry into filmmaking started with music. As a kid, whenever he would hear a song he loved, he would create characters and a narrative to go with it. Before he turned to filmmaking, he was pursuing a career in music as a rapper. In a way, it's what makes Slick's visual style so dynamic. "It's Bruno" plays like vibrant, pulsing and visual beats surrounding the tight bond between a man and his dog. 

As he began making independent films which segued into directing episodes for such popular shows as "Blacklist," "Animal Kingdom," "Power," and "Snowfall," he started to have dogs in his life – which was a new experience for him. He was working a lot from home so it was a joy to have company. He ended up adopting three rescue dogs, among them Bruno, a puggle mutt. One day while editing to some music, Slick turned around to see Bruno's expressive face and started cracking up. This inspired him to recruit some friends to go shoot a proof of concept featuring Bruno and himself and their ridiculous adventures in their neighborhood of Bushwick (New York). 

"It's Bruno" is that story expanded into eight epiosdes, shot in Bushwick and featuring an amazing cast of actors fans have seen across networks, films and streaming platforms. 

The series follows dog lover, Malcolm (Naim), his best friend and constant canine companion Bruno, and the hilarious things that take place on their vibrant Brooklyn block.  
Cast: Solvan "Slick "Naim (Director: "Blacklist," "Animal Kingdom," "Power"), Rob Morgan ("Mudbound," "Daredevil," "Luke Cage"), and Shakira Barrera ("GLOW," "Lethal Weapon," "Queen of the South")​ ​ ​ ​​
PARAMOUNT AND FANDANGO PARTNER TO PRESENT ELTON JOHN MUSICAL, "ROCKETMAN," IN THEATRES FOR MAY 18 SCREENING TWO WEEKS BEFORE RELEASE DATE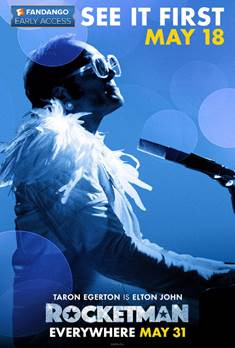 Fandango VIP Members Can Enjoy "Rocketman" on May 18 as Part of Fandango's Early Access Screening Program at Hundreds of Locations Nationwide Fandango, the leading digital network for all things movies, is teaming up with Paramount Pictures to offer exclusive early access screenings on May 18 of "Rocketman," the musical fantasy about the life of Elton John, directed by Dexter Fletcher, written by Lee Hall and starring Taron Egerton, Jamie Bell, Richard Madden and Bryce Dallas Howard. Tickets for this limited engagement go on sale today, exclusive to Fandango.Nearly two weeks before the film's May 31 U.S. theatrical release date and just days following its premiere at the Cannes Film Festival, fans and members of Fandango VIP, Fandango's free-to-join rewards program, can get a first look at the film at nearly 400 theaters nationwide. Participating theatre chains include AMC Theatres, Regal, Cinemark, Marcus Theatres, Arclight Cinemas/Pacific Theatres, Harkins Theatres, National Amusements, and many more.Fandango's Early Access Screening program is part of the company's ongoing commitment to eventizing movies and delivering unparalleled moviegoing experiences to fans. Fandango has a long tradition of working with studios and filmmakers on programs to surprise and delight moviegoers, and this is the third of multiple advance screenings that Fandango has planned for 2019. In February, Fandango offered Early Access Screenings for DreamWorks Animation's "How to Train Your Dragon: The Hidden World" and, in March, for Warner Bros. Pictures' "Shazam!""We're proud to team up with Paramount Pictures to host Early Access Screenings for 'Rocketman,'" says Fandango President Paul Yanover. "Our first two Early Access Screenings generated great buzz for 'How to Train Your Dragon: The Hidden World' and 'Shazam!' We think Fandango VIP members and fans will be delighted to have the opportunity to see this highly-anticipated Elton John musical fantasy two weeks before its release date."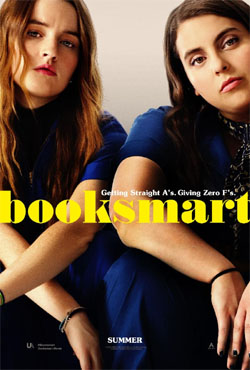 May 24, 2019
Told from a wildly original, fresh and modern perspective, Booksmart is an unfiltered comedy about high school best friends and the bonds we create that last a lifetime. Capturing the spirit of our times, the film is a coming of age story for a new generation. Director: Olivia Wilde  Cast: Kaitlyn Dever, Beanie Feldstein, Jessica Williams with Lisa Kudrow, Will Forte and Jason Sudeikis
DIRECTOR: Olivia Wilde
WRITERS: Emily Halpern & Sarah Haskins and Susanna Fogel and Katie Silbern
PRODUCERS: Megan Ellison p.g.a., Jessica Elbaum p.g.a., Katie Silberman, Chelsea Barnard p.g.a., David Distenfeld
EXECUTIVE PRODUCERS: Jessica Elbaum, Will Ferrell, Adam McKay, Jillian Longnecker, Scott Robertson, Alex G. Scott
CAST: Kaitlyn Dever, Beanie Feldstein, Jessica Williams with Lisa Kudrow, Will Forte and Jason Sudeikis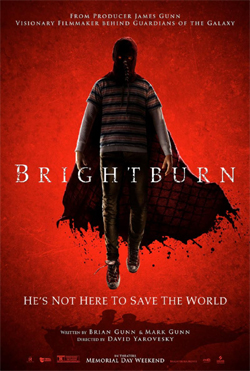 What if a child from another world crash-landed on Earth, but instead of becoming a hero to mankind, he proved to be something far more sinister?  
With Brightburn, the visionary filmmaker of Guardians of the Galaxy and Slither presents a startling, subversive take on a radical new genre: superhero horror.
Cast: Elizabeth Bank, David Denman, Jackson A. DunnMatt JonesAnd Meredith Hagner.
IN THEATERS AND AVAILABLE ON VOD AND DIGITAL HD: May 24, 2019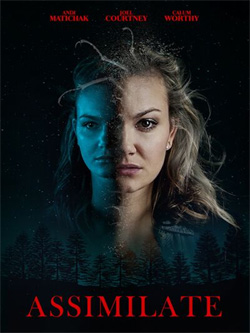 Best friends Zach (Joel Courtney, THE KISSING BOOTH), Randy (Calum Worthy), and Kayla (Andi Matichak, HALLOWEEN) discover that their neighbors are being killed and replaced by perfect copies of their victims.  Their only chance to survive is to covertly record the invasion in a desperate attempt to warn the world.
CAST: Joel Courtney, Calum Worthy, Andi Matichak, Katherine McNamara, Cam Gigandet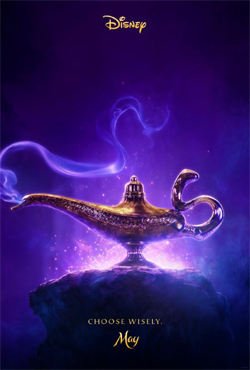 May 24, 2019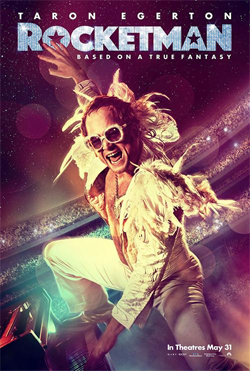 May 31, 2019
ROCKETMAN is an epic musical fantasy about the incredible human story of Elton John's breakthrough years. The film follows the fantastical journey of transformation from shy piano prodigy Reginald Dwight into international superstar Elton John. This inspirational story - set to Elton John's most beloved songs and performed by star Taron Egerton - tells the universally relatable story of how a small-town boy became one of the most iconic figures in pop culture. ROCKETMAN also stars Jamie Bell as Elton's longtime lyricist and writing partner Bernie Taupin, Richard Madden as Elton's first manager, John Reid, and Bryce Dallas Howard as Elton's mother Sheila Farebrother.
STARRING:
Taron Egerton, Jamie Bell, Richard Madden, Gemma Jones and Bryce Dallas Howard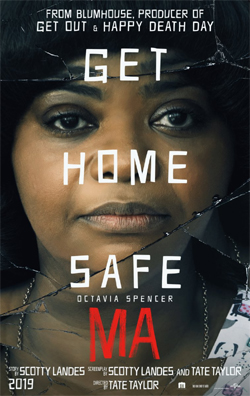 In Theaters May 31st
Everybody's welcome at Ma's. But good luck getting home safe. Oscar® winner Octavia Spencer stars as Sue Ann, a loner who keeps to herself in her quiet Ohio town. One day, she is asked by Maggie, a new teenager in town (Diana Silvers, Glass), to buy some booze for her and her friends, and Sue Ann sees the chance to make some unsuspecting, if younger, friends of her own. She offers the kids the chance to avoid drinking and driving by hanging out in the basement of her home. But there are some house rules: One of the kids has to stay sober. Don't curse. Never go upstairs. And call her "Ma." But as Ma's hospitality starts to curdle into obsession, what began as a teenage dream turns into a terrorizing nightmare, and Ma's place goes from the best place in town to the worst place on earth. Ma also stars Juliette Lewis (August: Osage County) as Maggie's mom, Luke Evans (Beauty and the Beast) as a local dad, Missi Pyle (Gone Girl) as his girlfriend, and McKaley Miller (TV's Hart of Dixie), Corey Fogelmanis (TV's Girl Meets World), Gianni Paolo (TV's Power) and Dante Brown (Lethal Weapon TV series) as Maggie's friends. From Tate Taylor, the acclaimed director of The Help and Get On Up, and blockbuster producer Jason Blum (Get Out, Halloween, The Purge series) comes a thriller anchored by a daring and unexpected performance from Spencer, one of the most powerful actors of her generation. Ma is written by Scotty Landes (Comedy Central's Workaholics) and Taylor, is produced by Blum for his Blumhouse Productions, by Taylor, and by John Norris (executive producer, Get On Up), and is executive produced by Spencer, Couper Samuelson, Jeanette Volturno, and Robin Fisichella.
Releasing on Netflix May 31, 2019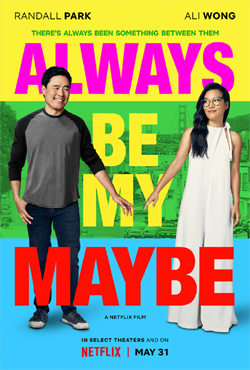 Childhood friends Sasha and Marcus have a falling out and don't speak for 15 years. But when Sasha, now a celebrity chef in Los Angeles, returns to her hometown of San Francisco to open a new restaurant, she runs into her old pal — a happily complacent musician still living at home and working for his dad. Though the two are reluctant to reconnect, they soon find the old sparks — and maybe some new ones — are there.
Starring Ali Wong (Hard Knock Wife), Randall Park (Ant-Man and the Wasp), Michelle Buteau (Broad City), Vivian Bang (White Rabbit), Karan Soni (Deadpool 2), Charlyne Yi (Paper Heart), Daniel Dae Kim (Hellboy), James Saito (While We're Young), with Keanu Reeves (John Wick) and Lyrics Born. The film is directed by Nahnatchka Khan (Fresh Off the Boat, Don't Trust the B____ in Apt. 23) from a script by Ali Wong, Randall Park, and Michael Golamco (Grimm, Please Stand By), and is produced by Nathan Kahane, Erin Westerman, Ali Wong, and Randall Park. Brendan Ferguson executive produces.
'RiffTrax Live: 2019' Sidesplitting Series Continues With 'RiffTrax Live: Star Raiders' on June 6 & 11

Tickets On Sale Now for Super-Cheesy Space Opera Coming to 650+ Cinemas
WHAT: Following the hilarious kick-off to the 2019 series with "Octaman," the wonderfully awful rubber monster B-movie in April, RiffTrax's Michael J. Nelson, Kevin Murphy, and Bill Corbett (of Mystery Science Theater 3000® fame) are back in cinemas in June to celebrate the 10th anniversary of RiffTrax Live with an all-new riff on the Casper Van Dien space odyssey "Star Raiders."
WHO: RiffTrax and Fathom Events.
WHEN: Thursday, June 6, 2019 at 8 p.m. ET/7 p.m. CT/7 p.m. MT/8 p.m. PT (live) and rebroadcast on Tuesday, June 11 at 7:30 p.m. local time.
WHERE: Tickets for "RiffTrax Live: 2019" titles can be purchased at www.fathomevents.com/series/rifftrax-live and participating theater box offices. For a complete list of theater locations, visit the Fathom Events website (theaters and participants are subject to change).
SYNOPSIS: It's the year 2762. The galaxy is plagued with warring factions using hokey special effects to destroy each other. Out of this chaos a hero rises: the dashing, exquisitely bearded Captain Saber Raine (Casper Van Dien). Saber and his elite squad of commandos (other actors) embark on a dangerous quest to save the Prince and Princess of an unnamed planet from the clutches of the Evil Overlord Sinjin – an overlord so evil HIS VERY SKULL IS FILLED WITH CHERRY JELL-O.
Can our heroes fend off Sinjin's army of mutant androids and rescue the Prince and Princess? Probably! After all it's Space Opera, but you never know! Join Mike, Kevin and Bill for an unforgettable Sword-And-Laser Swashbuckling-ly fun time, beamed to theaters nationwide!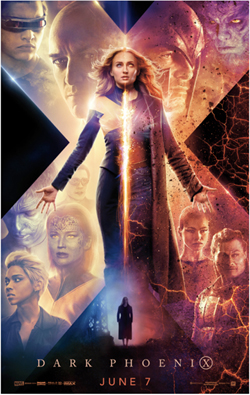 In Theaters: June 7, 2019
In DARK PHOENIX, the X-MEN face their most formidable and powerful foe: one of their own, Jean Grey. During a rescue mission in space, Jean is nearly killed when she is hit by a mysterious cosmic force. Once she returns home, this force not only makes her infinitely more powerful, but far more unstable. Wrestling with this entity inside her, Jean unleashes her powers in ways she can neither comprehend nor contain. With Jean spiraling out of control, and hurting the ones she loves most, she begins to unravel the very fabric that holds the X-Men together. Now, with this family falling apart, they must find a way to unite -- not only to save Jean's soul, but to save our very planet from aliens who wish to weaponize this force and rule the galaxy.
Stars: James McAvoy, Michael Fassbender, Jennifer Lawrence, Nicholas Hoult, Sophie Turner, Tye Sheridan, Alexandra Shipp, Kodi Smit-McPhee, Evan Peters, and Jessica Chastain. 
DARK PHOENIX is scored by composer Hans Zimmer. 
The Secret Life of Pets 2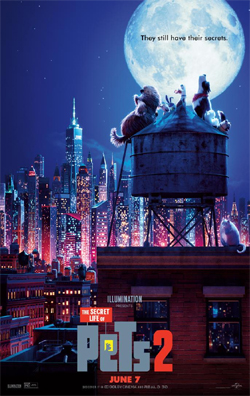 In Theaters: June 7, 2019
The Secret Life of Pets 2 will follow summer 2016's blockbuster about the lives our pets lead after we leave for work or school each day. Illumination founder and CEO Chris Meledandri and his longtime collaborator Janet Healy will produce the sequel to the comedy that had the best opening ever for an original film, animated or otherwise. The Secret Life of Pets 2 will see the return of writer Brian Lynch (Minions) and once again be directed by Chris Renaud (Despicable Me series, Dr. Seuss' The Lorax).
Cast: Lake Bell, Hannibal Buress, Dana Carvey, Harrison Ford, Tiffany Haddish, Kevin Hart, Pete Holmes, Garth Jennings, Ellie Kemper, Nick Kroll, Bobby Moynihan, Patton Oswald, Jenny Slate, Eric Stonestreet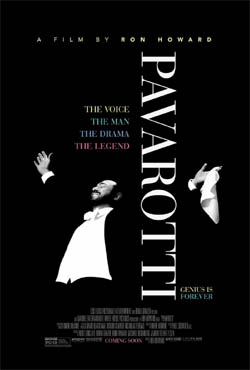 Opening in select theaters June 7, 2019 
From the filmmaking team behind the highly-acclaimed documentary The Beatles: Eight Days A Week – The Touring Years, PAVAROTTI is a riveting film that lifts the curtain on the icon who brought opera to the people. Academy Award winner Ron Howard puts audiences front row center for an exploration of The Voice…The Man…The Legend. Luciano Pavarotti gave his life to the music and a voice to the world.  This cinematic event features history-making performances and intimate interviews, including never-before-seen footage and cutting-edge Dolby Atmos technology.  
A CBS Films Polygram Entertainment Brian Grazer presentation, PAVAROTTI is an Imagine Entertainment and White Horse Pictures production.
MEN IN BLACK: INTERNATIONAL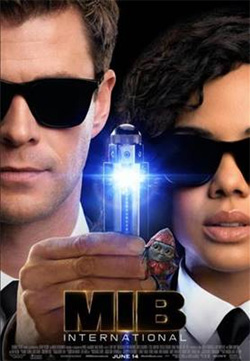 The Men in Black have always protected the Earth from the scum of the universe.  In this new adventure, they tackle their biggest, most global threat to date: a mole in the Men in Black organization.
Cast: Chris Hemsworth Tessa Thompson Rebecca Ferguson Kumail Nanjiani Rafe Spall Laurent Bourgeois Larry Bourgeois with Emma Thompson and Liam Neeson
In Theaters and on VOD June 14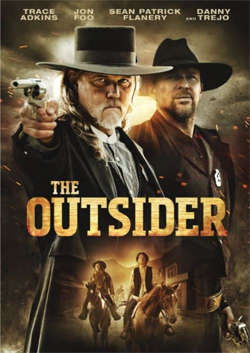 Country Music Legend Trace Adkins stars in this gritty tale of revenge in a small Western boomtown. In search of the American dream, a railroad worker (Jon Foo) finds himself on the wrong side of a lawless frontier. As the Marshall (Adkins) attempts to control his corrupt town, tragedy strikes sending the railroad worker on a path of retaliation. Sean Patrick Flanery & Danny Trejo also star in this gritty tale.
THE OUTSIDER, directed by Timothy Woodward Jr. (Hickok, Traded) and written by Sean Ryan, is an unfiltered look at the trials and tragedies that shaped the American frontier. Co-stars include Kaiwi Lyman ("American Horror Story", Hickok) as the Marshal's son and Mitchell L. Johnson (Jurassic World: Fallen Kingdom) as a corrupt lawman. Nelli Tsay (Jaded) rounds out the performances with the complex, gritty portrayal of Jing's wife.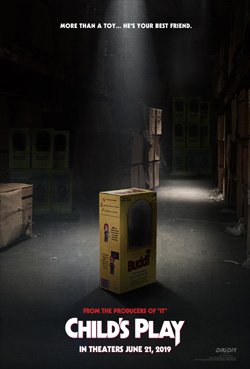 June 21st, 2019
A contemporary re-imagining of the 1988 horror classic, Child's Play follows Karen (Aubrey Plaza), a single mother who gifts her son Andy (Gabriel Bateman) a Buddi doll, unaware of its more sinister nature. Starring: Aubrey Plaza, Gabriel Bateman, Brian Tyree Henry and Mark Hamill as the voice of Chucky Directed by: Lars Klevberg Produced by: Seth Grahame-Smith, David Katzenberg.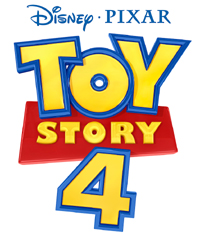 In Theaters June 21, 2019
Woody has always been confident about his place in the world and that his priority is taking care of his kid, whether that's Andy or Bonnie. But when Bonnie adds a reluctant new toy called "Forky" to her room, a road trip adventure alongside old and new friends will show Woody how big the world can be for a toy. Directed by Josh Cooley ("Riley's First Date?") and produced by Jonas Rivera ("Inside Out," "Up") and Mark Nielsen (associate producer "Inside Out"), Disney•Pixar's "Toy Story 4" ventures to U.S. theaters on June 21, 2019. Voice Cast: Tom Hanks, Tim Allen, Joan Cusack, Don Rickles, Estelle Harris, Wallace Shawn, John Ratzenberger, Jeff Pidgeon, Blake Clark, Tony Hale Director: Josh Cooley Producers: Jonas Rivera, Mark Nielsen History: "Toy Story," originally released on Nov. 22, 1995, was the first fully computer animated feature film and the highest grossing movie of the year. It was nominated for three Oscars® and two Golden Globes®. "Toy Story 2" is the first film ever to be entirely created, mastered and exhibited digitally. It was also the first animated sequel to gross more than its original, breaking opening weekend box office records in the U.S., UK and Japan, becoming the highest grossing animated release of 1999. It won the Golden Globe for best motion picture – comedy or musical. It won a Grammy® for best song written for a motion picture, television or other visual media (Randy Newman, "When She Loved Me"). Released in 2010, "Toy Story 3" won Oscars® for best animated feature film and best achievement in music written for motion pictures, original song (Randy Newman/"We Belong Together"). The film also won a Golden Globe® and BAFTA for best animated film. It was the second Pixar film to be nominated for the best picture Oscar. It's also Pixar's second highest-grossing film of all time behind "Incredibles 2." The 2015 short "Riley's First Date?" was helmed by director Josh Cooley and produced by Mark Nielsen.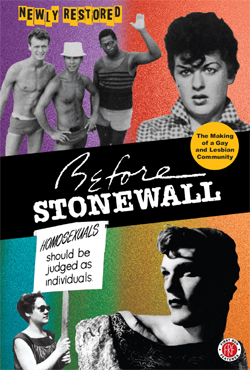 Opening June 21 in New York & June 28 in Los Angeles
First Run Features is proud to announce the theatrical re-release of the legendary documentary Before Stonewall: The Making of a Gay and Lesbian Community on June 21 in New York and June 28 in Los Angeles, with other cities to follow. Fifty years after the riots gave birth to the modern lesbian and gay liberation movement, and with substantial progress made, LGBT Americans still find themselves fighting on many fronts for full equality, in the U.S. and around the world; Before Stonewall offers a potent reminder of what life was like for LGBT people before that extraordinary event.
n the early morning hours of June 28, 1969, the police raided the Stonewall Inn, a gay bar in New York City's Greenwich Village, leading to three nights of rioting by the city's gay community. With this outpouring of courage and unity the gay and lesbian liberation movement had begun. 
Before Stonewall pries open the closet door, setting free the dramatic story of the sometimes horrifying public and private existences experienced by LGBT Americans since the early 1900's. Revealing and often humorous, this widely acclaimed film relives the emotionally-charged sparking of today's gay rights movement, from the events that led to the fevered 1969 riots to many other milestones in the brave fight for acceptance.

Experience the fascinating and unforgettable, decade-by-decade history of homosexuality in America through eye-opening historical footage and amazing interviews with those who lived through an often brutal closeted history. The theatrical re-release of Before Stonewall is a chance for audiences to experience this eye-opening film on the big screen, with an audience, the way it was meant to be seen.

Narrated by iconic author Rita Mae Brown, the film features stirring interviews with pioneering cultural figures and activists including Audre Lorde, Allen Ginsberg, Harry Hay, Richard Bruce Nugent, Frank Kameny and Barbara Gittings.

Before Stonewall was produced by Robert Rosenberg, John Scagliotti and Greta Schiiller, with Schiller as Director, Rosenberg as Co-Director and Scagliotti as Executive Producer. All three have gone on over the past three decades to continue their groundbreaking work in LGBT film (see press kit for more).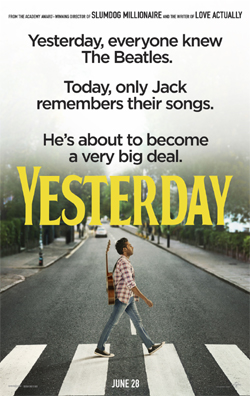 June 28, 2019
Academy Award®-winning director Danny Boyle (Slumdog Millionaire, Steve Jobs) joins celebrated screenwriter Richard Curtis (Love Actually, Notting Hill) for a new comedy from Working Title starring Lily James (Mamma Mia! Here We Go Again, Baby Driver), Himesh Patel (BBC's EastEnders, Damned) and Kate McKinnon (TV's Saturday Night Live, The Spy Who Dumped Me). Yesterday will be produced by Working Title's Tim Bevan and Eric Fellner (Les Misérables, Darkest Hour, Bridget Jones's series) alongside Matt Wilkinson (Kaleidoscope) and Bernie Bellew (Steve Jobs). Curtis and Boyle will also produce, while Nick Angel and Lee Brazier serve as executive producers.
Cast: Lily James, Himesh Patel, Kate McKinnon
Director: Danny Boyle
Producers: Tim Bevan, Eric Fellner, Matt Wilkinson,Bernie Bellow, Richard Curtis Danny Boyle
Executive Producers: Nick Angel,Lee Brazier
47 METERS DOWN: THE NEXT CHAPTER
47 METERS DOWN: THE NEXT CHAPTER will open in theaters June 2019.
Entertainment Studios has released a new teaser for 47 METERS DOWN: THE NEXT CHAPTER, the sequel to the monster hit from last year that took a bite out of the independent box office. Johannes Roberts returns to the shark-infested waters as director.
Dani (Florence Pugh) and Christian (Jack Reynor) are a young American couple with a relationship on the brink of falling apart. But after a family tragedy keeps them together, a grieving Dani invites herself to join Christian and his friends on a trip to a once-in-a-lifetime midsummer festival in a remote Swedish village. What begins as a carefree summer holiday in a land of eternal sunlight takes a sinister turn when the insular villagers invite their guests to partake in festivities that render the pastoral paradise increasingly unnerving and viscerally disturbing. From the visionary mind of Ari Aster comes a dread-soaked cinematic fairytale where a world of darkness unfolds in broad daylight
STARRING
Florence Pugh, Jack Reynor, William Jackson Harper, Vilhelm Blomgren, 
Archie Madekwe, Ellora Torchia, and Will Poulter

WRITTEN AND DIRECTED BY
Ari Aster.
Spider-Man: Far From Home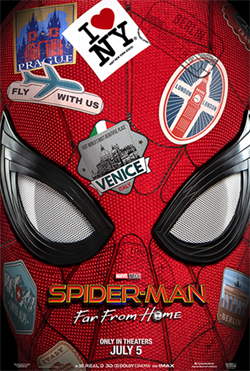 July 5, 2019
Peter Parker returns in Spider-Man™: Far From Home, the next chapter of the Spider-Man™: Homecoming series! Our friendly neighborhood Super Hero decides to join his best friends Ned, MJ, and the rest of the gang on a European vacation. However, Peter's plan to leave super heroics behind for a few weeks are quickly scrapped when he begrudgingly agrees to help Nick Fury uncover the mystery of several elemental creature attacks, creating havoc across the continent!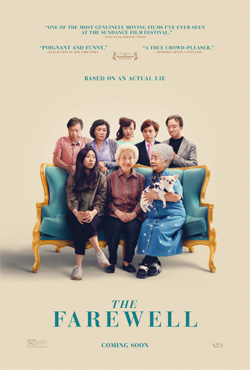 In this funny, uplifting tale based on an actual lie, Chinese-born, U.S.-raised Billi (Awkwafina) reluctantly returns to Changchun to find that, although the whole family knows their beloved matriarch, Nai-Nai, has been given mere weeks to live, everyone has decided not to tell Nai Nai herself. To assure her happiness, they gather under the joyful guise of an expedited wedding, uniting family members scattered among new homes abroad. As Billi navigates a minefield of family expectations and proprieties, she finds there's a lot to celebrate: a chance to rediscover the country she left as a child, her grandmother's wondrous spirit, and the ties that keep on binding even when so much goes unspoken. With The Farewell, writer/director Lulu Wang has created a heartfelt celebration of both the way we perform family and the way we live it, masterfully interweaving a gently humorous depiction of the good lie in action with a richly moving story of how family can unite and strengthen us, often in spite of ourselves. 
STARRING
Awkwafina, Tzi Ma, Diana Lin, Zhao Shuzhen, Lu Hong, Jiang 
Yongbo

DIRECTED BY
Lulu Wang
In Theaters July 12, 2019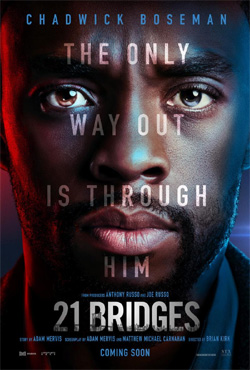 21 BRIDGES follows an embattled NYPD detective (Chadwick Boseman), who is thrust into a citywide manhunt for a pair of cop killers after uncovering a massive and unexpected conspiracy. As the night unfolds, lines become blurred on who he is pursuing, and who is in pursuit of him. When the search intensifies, extreme measures are taken to prevent the killers from escaping Manhattan as the authorities close all 21 BRIDGES to prevent any entry or exit from the iconic island.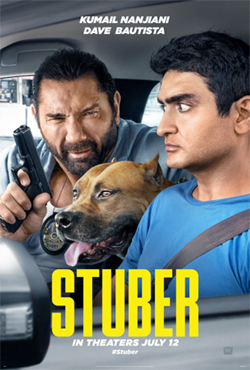 When a mild-mannered Uber driver named Stu (Kumail Nanjiani) picks up a passenger (Dave Bautista) who turns out to be a cop hot on the trail of a brutal killer, he's thrust into a harrowing ordeal where he desperately tries to hold onto his wits, his life and his five-star rating.  Directed by Michael Dowse, this action-comedy from 20th Century Fox also stars Iko Uwais, Natalie Morales, Betty Gilpin, Jimmy Tatro, Mira Sorvino and Karen Gillan. 
Cast: Kumail Nanjiani, Dave Bautista, Iko Uwais, Natalie Morales, Betty Gilpin, Jimmy Tatro, Mira Sorvino, Karen Gillan
Fast & Furious Presents: Hobbs & Shaw
In Theaters August 2, 2019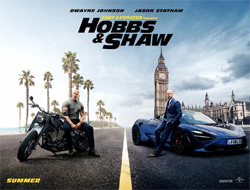 After eight films that have amassed almost $5 billion worldwide, the Fast & Furious franchise now features its first stand-alone vehicle as Dwayne Johnson and Jason Statham reprise their roles as Luke Hobbs and Deckard Shaw in Fast & Furious Presents: Hobbs & Shaw.
Ever since hulking lawman Hobbs (Johnson), a loyal agent of America's Diplomatic Security Service, and lawless outcast Shaw (Statham), a former British military elite operative, first faced off in 2015's Furious 7, the duo have swapped smack talk and body blows as they've tried to take each other down.
But when cyber-genetically enhanced anarchist Brixton (Idris Elba) gains control of an insidious bio-threat that could alter humanity forever – and bests a brilliant and fearless rogue MI6 agent (The Crown's Vanessa Kirby), who just happens to be Shaw's sister – these two sworn enemies will have to partner up to bring down the only guy who might be badder than themselves.
Hobbs & Shaw blasts open a new door in the Fast universe as it hurtles action across the globe, from Los Angeles to London and from the toxic wasteland of Chernobyl to the lush beauty of Samoa.
Directed by David Leitch (Deadpool 2) from a script by longtime Fast & Furious narrative architect Chris Morgan, the film is produced by Morgan, Johnson, Statham and Hiram Garcia. The executive producers are Kelly McCormick, Dany Garcia, Steven Chasman, Ethan Smith and Ainsley Davies.
Cast: Dwayne Johnson, Jason Statham, Idris Elba,Vanessa Kirby and Helen Mirren
DORA AND THE LOST CITY OF GOLD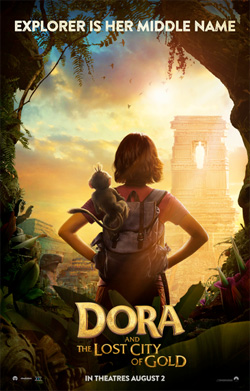 IN THEATRES AUGUST 2
Having spent most of her life exploring the jungle with her parents, nothing could prepare Dora (Isabela Moner) for her most dangerous adventure ever – High School. Always the explorer, Dora quickly finds herself leading Boots (her best friend, a monkey), Diego (Jeffrey Wahlberg), a mysterious jungle inhabitant (Eugenio Derbez), and a rag tag group of teens on a live-action adventure to save her parents (Eva Longoria, Michael Peña) and solve the impossible mystery behind a lost city of gold.
STARRING
Isabela Moner, Eugenio Derbez, Michael Peña, Eva Longoria, Adriana Barraza, Temuera Morrison, Jeff Wahlberg, Nicholas Coombe, Madeleine Madden, and Danny Trejo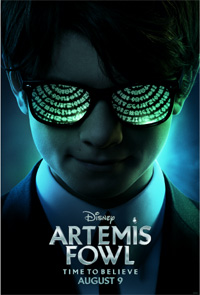 In Theaters August 9, 2019
Directed by Kenneth Branagh and based on the beloved book by Eoin Colfer, ARTEMIS FOWL follows 12-year-old genius Artemis Fowl, a descendant of a long line of criminal masterminds, as he finds himself in a battle of strength and cunning against a powerful, hidden race of fairies who may be behind his father's disappearance. The film stars Ferdia Shaw, Lara McDonnell, Tamara Smart, Nonzo Anozie, with Josh Gad, and Judi Dench. Judy Hofflund and Kenneth Branagh are producing with Angus More Gordon and Matthew Jenkins serving as executive producers. The screenplay is by Conor McPherson.
SCARY STORIES TO TELL IN THE DARK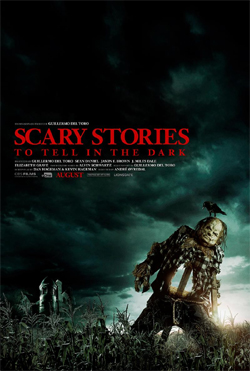 AUGUST 9, 2019
Inspired by one of the most terrifying children's book series of all time, SCARY STORIES TO TELL IN THE DARK follows a group of young teens who must solve the mystery surrounding sudden and macabre deaths in their small town.
Starring: Zoe Colletti, Michael Garza, Gabriel Rush,  Austin Abrams, Dean Norris, Gil Bellows,  Lorraine Toussaint, Austin Zajur,  Natalie Ganzhorn
ONCE UPON A TIME IN HOLLYWOOD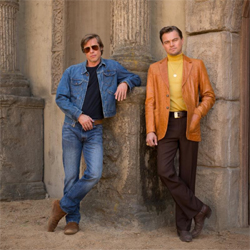 August 9, 2019
Quentin Tarantino's ninth feature film is a story that takes place in Los Angeles in 1969, at the height of hippy Hollywood. The two lead characters are Rick Dalton (Leonardo DiCaprio), former star of a western TV series, and his longtime stunt double Cliff Booth (Brad Pitt). Both are struggling to make it in a Hollywood they don't recognize anymore. But Rick has a very famous next-door neighbor...Sharon Tate.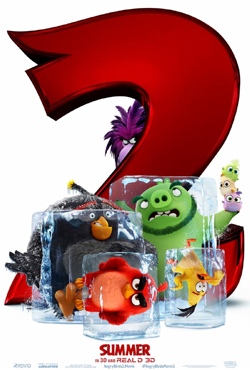 August 16, 2019
A hilarious all-star cast of new and returning talent are brought together as the flightless birds and scheming green pigs take their beef to the next level.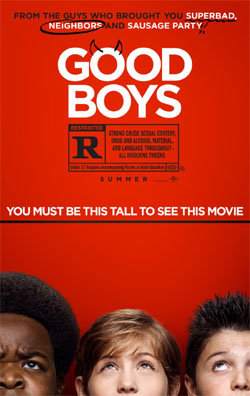 August 16, 2019
Just how bad can one day get? The creative minds behind Superbad, Pineapple Express and Sausage Party take on sixth grade hard in the outrageous comedy, Good Boys. After being invited to his first kissing party, 12-year-old Max (Room's Jacob Tremblay) is panicking because he doesn't know how to kiss. Eager for some pointers, Max and his best friends Thor (Brady Noon, HBO's Boardwalk Empire) and Lucas (Keith L. Williams, Fox's The Last Man On Earth) decide to use Max's dad's drone - which Max is forbidden to touch - to spy (they think) on a teenage couple making out next door. But when things go ridiculously wrong, the drone is destroyed. Desperate to replace it before Max's dad (Will Forte, The Last Man on Earth) gets home, the boys skip school and set off on an odyssey of epically bad decisions involving some accidentally stolen drugs, frat-house paintball, and running from both the cops and terrifying teenage girls (Life of the Party's Molly Gordon and Ocean's Eight's Midori Francis). From Point Grey producers Seth Rogen and Evan Goldberg, the writers of Superbad, Pineapple Express and Sausage Party, and James Weaver (Neighbors), Good Boys, from Universal Pictures and Good Universe, is written by the team of Lee Eisenberg and Gene Stupnitsky (NBC's The Office, Bad Teacher). Eisenberg also produces and Stupnitsky directs.
Keith L. Williams, Brady Noon, Molly Gordon, Lil Rel Howery, Will Forte.
WHERE'D YOU GO, BERNADETTE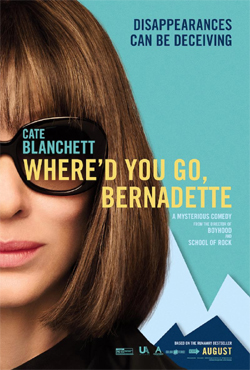 Based on the runaway bestseller, Where'd You Go, Bernadette is an inspiring comedy about Bernadette Fox (Academy Award winner Cate Blanchett), a loving mom who becomes compelled to reconnect with her creative passions after years of sacrificing herself for her family. Bernadette's leap of faith takes her on an epic adventure that jump-starts her life and leads to her triumphant rediscovery. 
Cast: Cate Blanchett, Billy Crudup, Kristen Wiig, Emma Nelson, James Urbaniak, Judy Greer, Troian Bellisario, Zoe Chao and Laurence Fishburne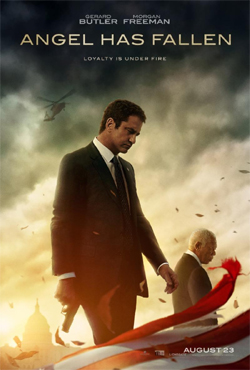 When there is an assassination attempt on U.S. President Allan Trumbull (Morgan Freeman), his trusted confidant, Secret Service Agent Mike Banning (Gerard Butler), is wrongfully accused and taken into custody. After escaping from capture, he becomes a man on the run and must evade his own agency and outsmart the FBI in order to find the real threat to the President. Desperate to uncover the truth, Banning turns to unlikely allies to help clear his name, keep his family from harm and save the country from imminent danger.
ANGEL HAS FALLEN is directed by Ric Roman Waugh from a screenplay by Robert Mark Kamen and Matt Cook & Ric Roman Waugh, story by Creighton Rothenberger & Katrin Benedikt, and based on characters created by Creighton Rothenberger & Katrin Benedikt. Lionsgate and Millennium Media present, a Millennium Films/G-Base production.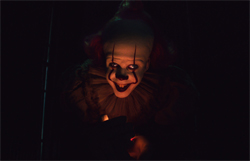 BILL SKARSGÅRD as Pennywise in New Line Cinema's horror thriller "IT CHAPTER TWO," a Warner Bros. Pictures release.
Photo Courtesy of Warner Bros. Pictures
Photo by Brooke Palmer
JEREMY RAY TAYLOR as young Ben Hascomb, JACK DYLAN GRAZER as young Eddie Kaspbrak, SOPHIA LILLIS as young Beverly Marsh, WYATT OLEFF as young Stanley Uris, JAEDEN MARTELL as young Bill Denbrough, FINN WOLFHARD as young Richie Tozier and CHOSEN JACOBS as young Mike Hanlon in New Line Cinema's horror thriller "IT CHAPTER TWO," a Warner Bros. Pictures release.
Photo Courtesy of Warner Bros. Pictures
BILL HADER as Richie Tozier, JESSICA CHASTAIN as Beverly Marsh, JAMES MCAVOY as Bill Denbrough, JAMES RANSONE as Eddie Kaspbrak, ISAIAH MUSTAFA as Mike Hanlon, and JAY RYAN as Ben Hascomb in New Line Cinema's horror thriller "IT CHAPTER TWO," a Warner Bros. Pictures release.
Photo by Brooke Palmer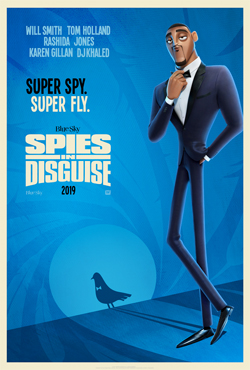 September 13, 2019
Super spy Lance Sterling (Will Smith) and scientist Walter Beckett (Tom Holland) are almost exact opposites. Lance is smooth, suave and debonair. Walter is... not. But what Walter lacks in social skills he makes up for in smarts and invention, creating the awesome gadgets Lance uses on his epic missions. But when events take an unexpected turn, Walter and Lance suddenly have to rely on each other in a whole new way. And if this odd couple can't learn to work as a team, the whole world is in peril. SPIES IN DISGUISE is an animated comedy set in the high-octane globe-trotting world of international espionage. Cast: Will Smith, Tom Holland, Ben Mendelsohn, Karen Gillan, Rashida Jones, DJ Khaled, Masi Oka
Winter 1968 and showbiz legend Judy Garland arrives in Swinging London to perform a five-week sold-out run at The Talk of the Town. It is 30 years since she shot to global stardom in The Wizard of Oz, but if her voice has weakened, its dramatic intensity has only grown. As she prepares for the show, battles with management, charms musicians and reminisces with friends and adoring fans, her wit and warmth shine through. Even her dreams of love seem undimmed as she embarks on a whirlwind romance with Mickey Deans, her soon-to-be fifth husband. Featuring some of her best-known songs, the film celebrates the voice, the capacity for love, and the sheer pizzazz of "the world's greatest entertainer.
Starring Renée Zellweger, Jessie Buckley, Finn Wittrock, Rufus Sewell, and Michael Gambon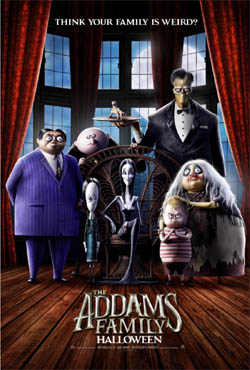 In Theaters Everywhere October 11th
In Theaters Everywhere October 11thGet ready to snap your fingers! The Addams Family is back on the big screen in the first animated comedy about the kookiest family on the block. Funny, outlandish, and completely iconic, the Addams Family redefines what it means to be a good neighbor.
Producers: Gail Berman, Conrad Vernon, Alex Schwartz, Alison O'Brien
Executive Producers: Kevin Miserocchi, Andrew Mittman, Joe Earley
Cast: Oscar Isaac, Charlize Theron, Chloë Grace Moretz, Finn
Wolfhard, Nick Kroll with Bette Midler and Allison Janney.
IN THEATRES OCTOBER 11, 2019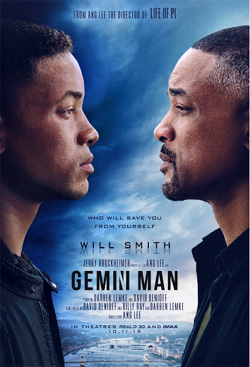 Gemini Man is an innovative action-thriller starring Will Smith as Henry Brogan, an elite assassin, who is suddenly targeted and pursued by a mysterious young operative that seemingly can predict his every move.  The film is directed by Academy Award®-winning filmmaker Ang Lee and produced by renown producers Jerry Bruckheimer, David Ellison, Dana Goldberg and Don Granger.  Also starring are Mary Elizabeth Winstead, Clive Owen and Benedict Wong. 
SONIC THE HEDGEHOG is a live-action adventure comedy based on the global blockbuster videogame franchise from Sega that centers on the infamously brash bright blue hedgehog. The film follows the (mis)adventures of Sonic as he navigates the complexities of life on Earth with his newfound – human – best friend Tom Wachowski (James Marsden). Sonic and Tom join forces to try and stop the villainous Dr. Robotnik (Jim Carrey) from capturing Sonic and using his immense powers for world domination. The film also stars Tika Sumpter and Ben Schwartz as the voice of Sonic.
STARRING: James Marsden, Ben Schwartz, Tika Sumpter, Natasha Rothwell, Neal McDonough, Adam Pally and Jim Carrey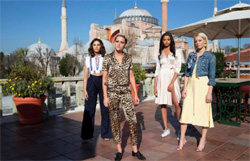 November 15, 2019
Elizabeth Banks directs the next generation of Angels - Kristen Stewart, Naomi Scott, and Ella Balinska - working for the mysterious Charles Townsend. Charlie's Angels have always provided security and investigative skills to private clients, and now the Townsend Agency has expanded internationally, with the smartest, most fearless, most highly trained women all over the globe - multiple teams of Angels guided by multiple Bosleys taking on the toughest jobs across the world. When a young systems engineer blows the whistle on a dangerous technology, these Angels are called into action, putting their lives on the line to protect us all. The screenplay is by Elizabeth Banks from a story by Evan Spiliotopoulos and David Auburn.
MOWGLI: LEGEND OF THE JUNGLE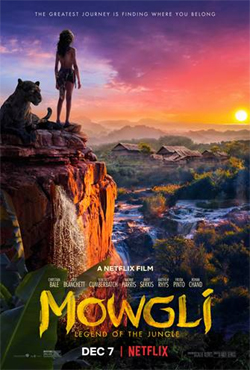 December 7
Acclaimed actor and director Andy Serkis reinvents Rudyard Kipling's beloved masterpiece, in which a boy torn between two worlds accepts his destiny and becomes a legend. Mowgli (Rohan Chand) has never truly belonged in either the wilds of the jungle or the civilized world of man. Now he must navigate the inherent dangers of each on a journey to discover where he truly belongs. Christian Bale, Cate Blanchett, Benedict Cumberbatch, Andy Serkis, Freida Pinto, Matthew Rhys and Naomie Harris lead an all-star cast along with newcomer Rohan Chand in this visually spectacular and emotionally moving adventure. MOWGLI: LEGEND OF THE JUNGLE will have exclusive limited theatrical engagements starting November 29 in Los Angeles, New York, San Francisco, and London. The film will be released globally on Netflix on December 7 and will have an expanded theatrical release in additional theaters in the U.S. and UK.