ALL RELEASE DATES ARE SUBJECT TO CHANGE
In Theaters February 18th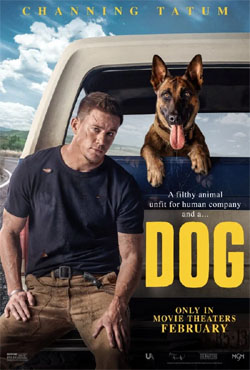 DOG is a buddy comedy that follows the misadventures of two former Army Rangers paired against their will on the road trip of a lifetime. Army Ranger Briggs (Channing Tatum) and Lulu (a Belgian Malinois dog) buckle into a 1984 Ford Bronco and race down the Pacific Coast in hopes of making it to a fellow soldier's funeral on time. Along the way, they'll drive each other completely crazy, break a small handful of laws, narrowly evade death, and learn to let down their guards in order to have a fighting chance of finding happiness.
Directed by: Reid Carolin & Channing Tatum
Screenplay by: Reid Carolin
Story by: Reid Carolin & Brett Rodriguez
Produced by: Gregory Jacobs, Peter Kiernan, Brett Rodriguez
Executive Producers: Betsy Danbury, Ken Meyer
Original Music by: Thomas Newman
Cast: Channing Tatum, Jane Adams, Kevin Nash, Q'orianka Kilcher, Ethan Suplee, Emmy Raver-Lampman, Nicole LaLiberté, Luke Forbes, Ronnie Gene Blevins
Genre: Comedy
Rating: PG-13 for language, thematic elements, drug content and some suggestive material
PARAMOUNT PICTURES CELEBRATES THE 50TH ANNIVERSARY OF FRANCIS FORD COPPOLA'S CINEMATIC MASTERPIECE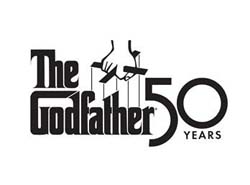 EXPERIENCE THE ACCLAIMED CLASSIC IN THEATRES! 
BEGINNING FEBRUARY 25, 2022
EXCLUSIVELY IN DOLBY CINEMA AT AMC THEATRES IN THE US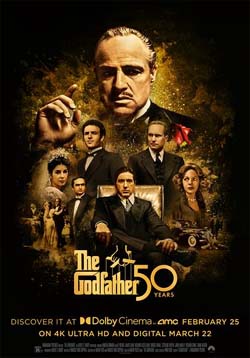 In celebration of the 50th anniversary of Francis Ford Coppola's Academy Award®-winning* masterwork The Godfather, Paramount Pictures announced today that the film will have a limited theatrical release in Dolby Vision beginning February 25, 2022 exclusively in Dolby Cinema at AMC Theatres in the U.S., as well as in international territories around the world.  All three films in the epic trilogy have been meticulously restored under the direction of Coppola and will be made available on 4K Ultra HD for the first time ever on March 22, 2022.
"I am very proud of The Godfather, which certainly defined the first third of my creative life," said Francis Ford Coppola.  "With this 50th anniversary tribute, I'm especially proud Mario Puzo's THE GODFATHER, Coda: The Death of Michael Corleone is included, as it captures Mario and my original vision in definitively concluding our epic trilogy. It's also gratifying to celebrate this milestone with Paramount alongside the wonderful fans who've loved it for decades, younger generations who still find it relevant today, and those who will discover it for the first time."
Coppola's masterful film adaptation of Mario Puzo's novel chronicles the rise and fall of the Corleone family and the film trilogy is rightfully viewed as one of the greatest in cinematic history.  In preparation for the 50th anniversary of the first film's original release on March 24, 1972, Paramount and Coppola's production company American Zoetrope undertook a painstaking restoration of all three films over the course of three years.  
Every effort was made to create the finest possible presentation for today's audiences who can watch the films using technology that has advanced dramatically since 2007 when the last restoration was completed by eminent film historian and preservationist Robert Harris.  Using that work as a blueprint, the team spent thousands of hours to ensure that every frame was evaluated to create the most pristine presentation while remaining true to the original look and feel of the films. 
The monumental effort included the following:
Over 300 cartons of film were scrutinized to find the best possible resolution for every frame of all three films.

Over 4,000 hours were spent repairing film stains, tears, and other anomalies in the negatives. 

Over 1,000 hours were spent on rigorous color correction to ensure the high dynamic range tools were respectful of the original vision of Coppola and cinematographer Gordon Willis.

In addition to the 5.1 audio approved by Walter Murch in 2007, the original mono tracks on


The Godfather and The Godfather: Part II have been restored.

All work was overseen by Coppola.
"We felt privileged to restore these films and a little in awe every day we worked on them," said Andrea Kalas, senior vice president, Paramount Archives.  "We were able to witness first-hand how the brilliant cinematography, score, production design, costume design, editing, performances, and, of course, screenwriting and direction became famously more than the sum of their parts.  It was our commitment to honor all of the filmmakers' exceptional work." 
Newly restored and remastered in Dolby Vision, all three films in the landmark trilogy will be released together with HDR-10 on 4K Ultra HD Digital and 4K Ultra HD Blu-ray™ for the first time ever.  The 4K Ultra HD Blu-ray set will include The Godfather, The Godfather: Part II, and Coppola's recently re-edited version of the final film, Mario Puzo's THE GODFATHER, Coda: The Death of Michael Corleone.  The disc set includes legacy commentaries by Coppola, as well as access to Digital copies of The Godfather, The Godfather: Part II and Mario Puzo's THE GODFATHER, Coda: The Death of Michael Corleone.
In addition to the widely available 4K Ultra HD Blu-ray set, a 4K Ultra HD Limited Collector's Edition will also be released in deluxe packaging and includes a hardcover coffee table book featuring stunning photographs, as well as portrait art prints on archival paper.  Both 4K Ultra HD sets include new bonus content including an introduction to The Godfather by Coppola, a featurette about the preservation process, photos by acclaimed photographer Steve Schapiro, home movie footage, and comparisons of the new restoration to earlier versions of the films.  A full list of new and legacy bonus content follows:
NEW BONUS CONTENT:
Introduction to The Godfather by Francis Ford Coppola 
Full Circle: Preserving The Godfather—Paramount Pictures archivists detail the incredible restoration process with archival footage showing the evolution of the film through various home entertainment incarnations as picture and audio technologies make quantum leaps over the decades.
Capturing the Corleones: Through the Lens of Photographer Steve Schapiro— In this reflective and frank discussion, special photographer Steve Schapiro shares his unique perspective and cherished memories as a witness to the making of this seminal film.  Commentary on curated archival images makes for a fascinating, never-before-seen addition to the production's history.
The Godfather: Home Movies— An assortment of 8mm home movie footage shot in 1971 offers a candid glimpse into the production of The Godfather.  Shot on location at the Norton family estate on Staten Island's Emerson Hill, this is the first time it's been made available to the public.
Restoration Comparisons— Before and after highlights showcase extensive picture quality improvements to The Godfather.
LEGACY BONUS CONTENT:
The Masterpiece That Almost Wasn't

Godfather World

Emulsional Rescue—Revealing The Godfather

…when the shooting stopped

The Godfather on the Red Carpet
Four Short Films on The Godfather
The Godfather vs. The Godfather: Part II

Cannoli

Riffing on the Riffing

Clemenza
The Family Tree

Crime Organization Chart

Connie and Carlo's Wedding Album

2008 Credits

Behind the Scenes

A Look Inside

On Location

Francis Ford Coppola's Notebook

Music of The Godfather

Coppola & Puzo on Screenwriting

Gordon Willis on Cinematography

Storyboards – The Godfather: Part II
Storyboards – The Godfather: Part III
The Godfather Behind the Scenes 1971
LEGACY BONUS CONTENT (cont'd):
Additional Scenes 

Galleries

Trailers

Acclaim & Response

Additional Material 

The Filmmakers

The Godfather: Part III—newly remastered and restored versions of the original theatrical cut and Coppola's 1991 cut (note: these are exclusive to the 4K Ultra HD Collections)
Newly restored and remastered versions of The Godfather, The Godfather: Part II, and Mario Puzo's THE GODFATHER, Coda: The Death of Michael Corleone will also be available together on Blu-ray™ with access to Digital copies and the new and legacy bonus content detailed above.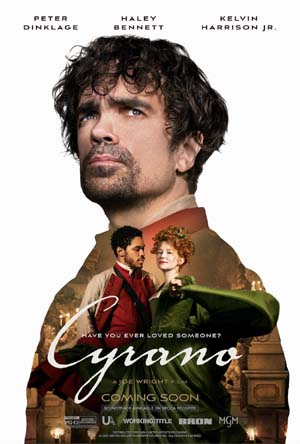 Award-winning director Joe Wright envelops moviegoers in a symphony of emotions with music, romance, and beauty in Cyrano, re-imagining the timeless tale of a heartbreaking love triangle. A man ahead of his time, Cyrano de Bergerac (played by Peter Dinklage) dazzles whether with ferocious wordplay at a verbal joust or with brilliant swordplay in a duel. But, convinced that his appearance renders him unworthy of the love of a devoted friend, the luminous Roxanne (Haley Bennett), Cyrano has yet to declare his feelings for her — and Roxanne has fallen in love, at first sight, with Christian (Kelvin Harrison, Jr.).
Cast: Peter Dinklage, Haley Bennett, Kelvin Harrison Jr., Ben Mendelsohn
Directed by: Joe Wright
Screenplay by: Erica Schmidt
Based on: The stage musical adapted and directed by Erica Schmidt, from "Cyrano de Bergerac" by Edmond Rostand, with music by Aaron & Bryce Dessner and lyrics by Matt Berninger & Carin Besser
Producers: Tim Bevan, Eric Fellner, Guy Heeley
Executive Producers: Erica Schmidt, Sarah-Jane Robinson, Sheeraz Shah, Lucas Webb, Matt Berninger, Carin Besser, Aaron Dessner
Music by: Bryce Dessner & Aaron Dessner
Rated: PG-13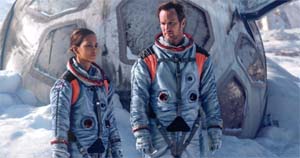 In Theaters February 4, 2022
Synopsis: In Moonfall, a mysterious force knocks the Moon from its orbit around Earth and sends it hurtling on a collision course with life as we know it. With mere weeks before impact and the world on the brink of annihilation, NASA executive and former astronaut Jo Fowler (Academy Award® winner Halle Berry) is convinced she has the key to saving us all – but only one astronaut from her past, Brian Harper (Patrick Wilson, "Midway") and a conspiracy theorist K.C. Houseman (John Bradley, "Game of Thrones") believes her. These unlikely heroes will mount an impossible last-ditch mission into space, leaving behind everyone they love, only to find out that our Moon is not what we think it is.
Directed by Roland Emmerich, and written by Roland Emmerich & Harald Kloser & Spenser Cohen, and produced by Roland Emmerich, p.g.a. and Harald Kloser, p.g.a., the film also stars Michael Peña, Charlie Plummer, Kelly Yu, Eme Ikwuakor, Carolina Bartczak, and Donald Sutherland. 
Lionsgate presents, in association with Huayi Tencent Entertainment International, a Centropolis Entertainment production, in association with Street Entertainment and AGC Studios.
"Death on the Nile" Opens in Theaters Exclusively February 11, 2022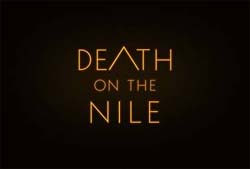 The Countdown to the Release of the Daring Mystery-Thriller Based on 
Agatha Christie's Acclaimed Novel Is On!
To celebrate the upcoming release of 20th Century Studios' "Death on the Nile" exclusively in theaters on February 11, 2022, and begin the one-month countdown, the studio has released a special look at the tale of passion and jealousy directed by and starring five-time Academy Award® nominee Kenneth Branagh. In addition, the first set of character posters of the all-star ensemble cast of suspects is also available.
Based on the 1937 novel by Agatha Christie, "Death on the Nile" is a daring mystery-thriller about the emotional chaos and deadly consequences triggered by obsessive love. Kenneth Branagh, back as the iconic detective Hercule Poirot, is joined by Tom Bateman, four-time Oscar® nominee Annette Bening, Russell Brand, Ali Fazal, Dawn French, Gal Gadot, Armie Hammer, Rose Leslie, Emma Mackey, Sophie Okonedo, Jennifer Saunders and Letitia Wright. "Death on the Nile," which reunites the filmmaking team behind 2017's global hit "Murder on the Orient Express," is written by Michael Green, adapted from Christie's novel, and is produced by Ridley Scott, Kenneth Branagh, p.g.a., Judy Hofflund, p.g.a. and Kevin J. Walsh, with Mark Gordon, Simon Kinberg, Matthew Jenkins, James Prichard and Mathew Prichard serving as executive producers.
Belgian sleuth Hercule Poirot's Egyptian vacation aboard a glamorous river steamer turns into a terrifying search for a murderer when a picture-perfect couple's idyllic honeymoon is tragically cut short. Set against an epic landscape of sweeping desert vistas and the majestic Giza pyramids, this dramatic tale of love gone wrong features a cosmopolitan group of impeccably dressed travelers and enough wicked twists and turns to leave audiences guessing until the final, shocking denouement.
Filmed with 65mm Panavision cameras in late 2019, "Death on the Nile" transports audiences to the 1930s, recreating many of the locations that served as inspiration for Christie's glamorous, high society thriller.
Amazon Studios will release I WANT YOU BACK globally on Prime Video February 11, 2022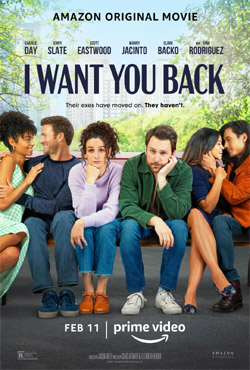 Directed by Jason Orley (Big Time Adolescence)
Written By Isaac Aptaker & Elizabeth Berger (Love, Simon writers and This Is Us co-showrunners)
Produced By Peter Safran and John Rickard of The Safran Company, Aptaker and Berger
of The Walk-Up Company
Starring Charlie Day, Jenny Slate, Scott Eastwood, Manny Jacinto, Clark Backo, Gina Rodriguez, Mason Gooding, Dylan Gelula, Jami Gertz, Isabel May and Luke David Blumm
Peter (Charlie Day) and Emma (Jenny Slate) are total strangers, but when they meet, one thing instantly bonds them: they were both unexpectedly dumped by their respective partners, Anne (Gina Rodriguez) and Noah (Scott Eastwood), on the same weekend.  As the saying goes, "misery loves company," but their commiseration turns into a mission when they see on social media that their exes have happily moved on to new romances, Anne with Logan (Manny Jacinto) and Noah with Ginny (Clark Backo).
Terrified that, in their 30s, they have lost their shot at happily ever after and horrified at the prospect of having to start over, Peter and Emma hatch a desperate plot to win the loves of their lives back.  Each will do whatever it takes to put an end to their exes' new relationships and send them running back to their arms.
Apple TV+ New Workplace Thriller "Severance," from Director and Executive Producer Ben Stiller, Unveils Teaser Trailer and Sets Global Premiere Date for February 18, 2022
New series reunites Stiller with Patricia Arquette, who stars alongside Adam Scott, Britt Lower, John Turturro, Zach Cherry, Dichen Lachman, Jen Tullock, Tramell Tillman, Michael Chernus and Christopher Walken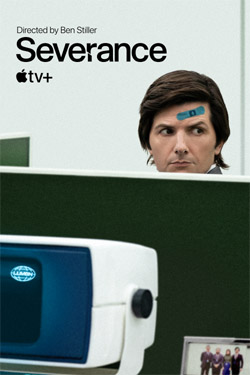 In "Severance," Mark Scout (Adam Scott) leads a team at Lumon Industries, whose employees have undergone a severance procedure, which surgically divides their memories between their work and personal lives. This daring experiment in 'work-life balance' is called into question as Mark finds himself at the center of an unraveling mystery that will force him to confront the true nature of his work… and of himself.  
"Severance" reunites Emmy and DGA Award winner Ben Stiller with Academy Award and Emmy Award winner Patricia Arquette ("Escape at Dannemora," "Boyhood"), who stars alongside Adam Scott ("Parks and Recreation," "Step Brothers"), Emmy Award winner John Turturro ("The Plot Against America," "The Night Of"), Britt Lower ("High Maintenance," "Casual"), Zach Cherry ("You," "Succession"), Dichen Lachman ("Jurassic World: Dominion," "Altered Carbon"), Jen Tullock ("Before You Know It," "Bless This Mess"), Tramell Tillman ("Hunters," Dietland"), Michael Chernus ("Orange is the New Black," "Patriot") and Academy Award winner Christopher Walken. 
The series is written and created by Dan Erickson. Mark Friedman, Chris Black, John Cameron and Andrew Colville are executive producers alongside Erickson. Ben Stiller, Nicky Weinstock and Jackie Cohn executive produce through Red Hour Productions, and both Patricia Arquette and Adam Scott serve as producers. Endeavor Content serves as the studio. 
Apple TV+ is available on the Apple TV app in over 100 countries and regions, on over 1 billion screens, including iPhone, iPad, Apple TV, Mac, popular smart TVs from Samsung, LG, Sony, VIZIO, TCL and others, Roku and Amazon Fire TV devices, Chromecast with Google TV, PlayStation and Xbox gaming consoles, and at

tv.apple.com

, for $4.99 per month with a seven-day free trial. For a limited time, customers who purchase a new iPhone, iPad, Apple TV, Mac or iPod touch can enjoy one year of Apple TV+ for free. This special offer is good for three months after the first activation of the eligible device.
Focus Features will release DOWNTON ABBEY: A NEW ERA in theaters on March 18, 2022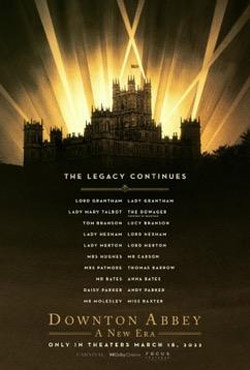 Director:  Simon Curtis
Writer: Julian Fellowes
Producers:  Gareth Neame, Liz Trubridge, Julian Fellowes
Cast:  Hugh Bonneville, Laura Carmichael, Jim Carter, Brendan Coyle, Michelle Dockery, Kevin Doyle, Joanne Froggatt, Harry Hadden-Paton, Robert James-Collier, Allen Leech, Phyllis Logan, Elizabeth McGovern, Sophie McShera, Tuppence Middleton, Lesley Nicol, Maggie Smith, Imelda Staunton, Penelope Wilton, and new cast members Hugh Dancy, Laura Haddock, Nathalie Baye, Dominic West, Jonathan Zaccaï
Story: The original principal cast of Downton Abbey will all once again return for the second film.  In addition to the original cast, Hugh Dancy, Laura Haddock, Nathalie Baye, Dominic West, and Jonathan Zaccaï will join the cast. 
THE LOST CITY IS ONLY IN THEATRES MARCH 25, 2022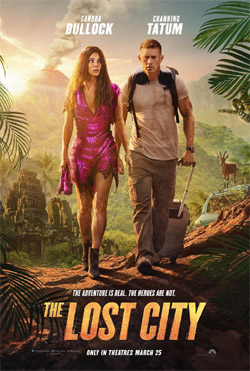 Brilliant, but reclusive author Loretta Sage (Sandra Bullock) has spent her career writing about exotic places in her popular romance-adventure novels featuring handsome cover model Alan (Channing Tatum), who has dedicated his life to embodying the hero character, "Dash." While on tour promoting her new book with Alan, Loretta is kidnapped by an eccentric billionaire (Daniel Radcliffe) who hopes that she can lead him to the ancient lost city's treasure from her latest story. Wanting to prove that he can be a hero in real life and not just on the pages of her books, Alan sets off to rescue her. Thrust into an epic jungle adventure, the unlikely pair will need to work together to survive the elements and find the ancient treasure before it's lost forever.
DIRECTED BY
Adam Nee and Aaron Nee
SCREENPLAY BY
Oren Uziel and Dana Fox and Adam Nee & Aaron Nee
STORY BY
Seth Gordon
PRODUCED BY
Liza Chasin, Sandra Bullock, Seth Gordon
EXECUTIVE PRODUCED BY
JJ Hook, Dana Fox, Julia Gunn, Margaret Chernin
STARRING
Sandra Bullock, Channing Tatum, Daniel Radcliffe, Da'Vine Joy Randolph, Oscar Nuñez, Patti Harrison, Bowen Yang
"THE BOB'S BURGERS MOVIE," to Be Released in U.S. Theaters on May 27, 2022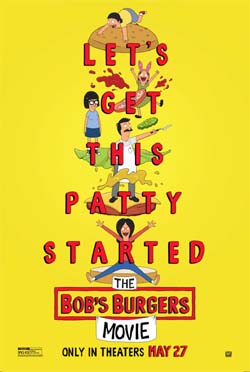 "The Bob's Burgers Movie" is an animated, big-screen, musical comedy-mystery-adventure based on the long-running Emmy®-winning series. The story begins when a ruptured water main creates an enormous sinkhole right in front of Bob's Burgers, blocking the entrance indefinitely and ruining the Belchers' plans for a successful summer. While Bob and Linda struggle to keep the business afloat, the kids try to solve a mystery that could save their family's restaurant. As the dangers mount, these underdogs help each other find hope and fight to get back behind the counter, where they belong.
"The Bob's Burger's Movie" showcases voice talent which includes Kristen Schaal, H. Jon Benjamin, John Roberts, Dan Mintz, Eugene Mirman, Larry Murphy, Zach Galifianakis, Kevin Kline, and David Wain. The film's director is Bernard Derriman and its co-director is Loren Bouchard. The screenplay is by Loren Bouchard & Nora Smith. The producers are Loren Bouchard, Nora Smith and Janelle Momary.