ALL RELEASE DATES ARE SUBJECT TO CHANGE
Only in theaters on March 19th, 2021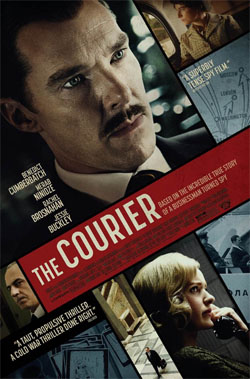 THE COURIER is a true-life spy thriller, the story of an unassuming British businessman Greville Wynne  (Benedict Cumberbatch) recruited into one of the greatest international conflicts in history. At the behest of the UK's MI-6 and a CIA operative (Rachel Brosnahan), he forms a covert, dangerous partnership with Soviet officer Oleg Penkovsky (Merab Ninidze) in an effort to provide crucial intelligence needed to prevent a nuclear confrontation and defuse the Cuban Missile Crisis.
Starring Benedict Cumberbatch, Merab Ninidze, Rachel Brosnahan, Jessie Buckley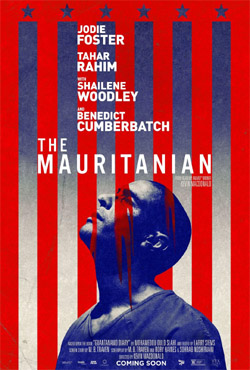 Captured by the U.S. Government, Mohamedou Ould Slahi (Tahar Rahim) languishes in prison for years without charge or trial. Losing all hope, Slahi finds allies in defense attorney Nancy Hollander (Jodie Foster) and her associate Teri Duncan (Shailene Woodley). Together they face countless obstacles in a desperate pursuit for justice. Their controversial advocacy, along with evidence uncovered by formidable military prosecutor, Lt. Colonel Stuart Couch (Benedict Cumberbatch), eventually reveals a shocking and far reaching conspiracy. Based on the New York Times best-selling memoir, this is the explosive true story of a fight for survival against all odds. 
Cast: Jodie Foster, Tahar Rahim, Zachary Levi, Saamer Usmani with Shailene Woodley and Benedict Cumberbatch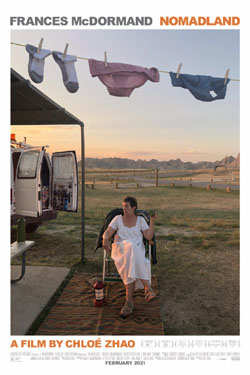 Following the economic collapse of a company town in rural Nevada, Fern (Frances McDormand) packs her van and sets off on the road exploring a life outside of conventional society as a modern-day nomad. The third feature film from director Chloé Zhao, NOMADLAND features real nomads Linda May, Swankie and Bob Wells as Fern's mentors and comrades in her exploration through the vast landscape of the American West.
Coming to Select Theaters &  VOD on February 19, 2021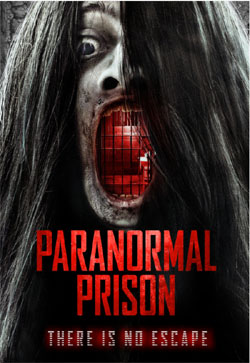 The impending demolition of an abandoned prison has the paranormal investigation team "The Skeptic and the Scientist" rushed to spend a locked-in night within the prison's walls before the wrecking balls start swinging turning the now state historical building to condos.
Knowing their channel needs views, team leader Matthew (Todd Haberkorn) funds one last-ditch effort in hopes the device science expert Sara (Paris Warner) has invented will be their ticket to fame and fortune. Along with their sound technician Ashley (Coryn Treadwell), cameraman Jacob (Brian Telestai) and guided by their assigned park ranger, the team recorded everything, hoping to capture elusive spirits. What they captured instead will change paranormal investigation forever, and may have even solved a long-standing mystery.
Starring: Todd Haberkorn, Paris Warner, Don Shanks, Corynn Treadwell, Easton Lay, Brian Telestai
The Boss Baby: Family Business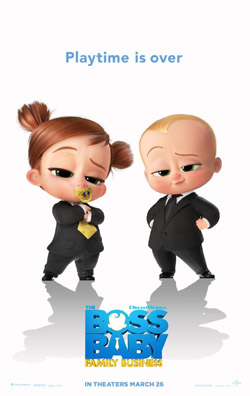 In the sequel to DreamWorks Animation's Oscar®-nominated blockbuster comedy, the Templeton brothers—Tim (James Marsden, X-Men franchise) and his Boss Baby little bro Ted (Alec Baldwin)—have become adults and drifted away from each other. Tim is now a married stay-at-home dad. Ted is a hedge fund CEO. But a new boss baby with a cutting-edge approach and a can-do attitude is about to bring them together again … and inspire a new family business.
Tim and his wife, Carol (Eva Longoria), the breadwinner of the family, live in the suburbs with their super-smart 7-year-old daughter Tabitha (Ariana Greenblatt, Avengers: Infinity War), and adorable new infant Tina (Amy Sedaris, Netflix's BoJack Horseman). Tabitha, who's at the top her class at the prestigious Acorn Center for Advanced Childhood, idolizes her Uncle Ted and wants to become like him, but Tim, still in touch with his overactive youthful imagination, worries that she's working too hard and is missing out on a normal childhood.
When baby Tina reveals that she's—ta-da!—a top secret agent for BabyCorp on a mission to uncover the dark secrets behind Tabitha's school and its mysterious founder, Dr. Edwin Armstrong (Jeff Goldblum), it will reunite the Templeton brothers in unexpected ways, lead them to re-evaluate the meaning of family and discover what truly matters.
Lisa Kudrow and Jimmy Kimmel also reprise their roles as Ted and Tim's parents.
Building on the success of the first film, which earned more than $500 million worldwide, The Boss Baby: Family Business is directed by returning filmmaker Tom McGrath and is produced by Jeff Hermann (Kung Fu Panda 3).
Cast:
Alec Baldwin, Jeff Goldblum, Ariana Greenblatt, Jimmy Kimmel, Lisa Kudrow, Eva Longoria, James Marsden, Amy Sedaris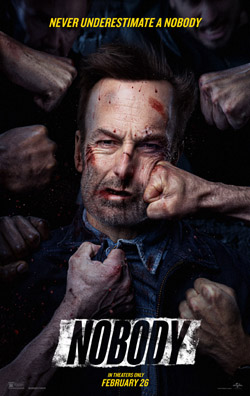 Sometimes the man you don't notice is the most dangerous of all.
Emmy winner Bob Odenkirk (Better Call Saul, The Post, Nebraska) stars as Hutch Mansell, an underestimated and overlooked dad and husband, taking life's indignities on the chin and never pushing back. A nobody. 
When two thieves break into his suburban home one night, Hutch declines to defend himself or his family, hoping to prevent serious violence. His teenage son, Blake (Gage Munroe, The Shack), is disappointed in him and his wife, Becca (Connie Nielsen, Wonder Woman), seems to pull only further away.
The aftermath of the incident strikes a match to Hutch's long-simmering rage, triggering dormant instincts and propelling him on a brutal path that will surface dark secrets and lethal skills. In a barrage of fists, gunfire and squealing tires, Hutch must save his family from a dangerous adversary (famed Russian actor Alexey Serebryakov, Amazon's McMafia)—and ensure that he will never be underestimated as a nobody again.
Nobody is directed by acclaimed filmmaker Ilya Naishuller (Hardcore Henry), from a script by Derek Kolstad, the narrative architect of the John Wick franchise, and co-stars legendary Emmy winner Christopher Lloyd as Hutch's father and multi-hyphenate musician-actor RZA as Hutch's brother, whose own hidden talents aid Hutch in his quest for vengeance. 
The film is produced by Kelly McCormick, p.g.a, and David Leitch, p.g.a., the filmmakers of Fast & Furious Presents: Hobbs & Shaw, Deadpool 2 and Atomic Blonde, for their company 87North, by Braden Aftergood, p.g.a. (Hell or High Water, Wind River), for his Eighty Two Films, and by Bob Odenkirk and Marc Provissiero (Hulu's PEN15) for Odenkirk Provissiero Entertainment. The film is executive produced by Derek Kolstad, Marc S. Fischer and Tobey Maguire.
Cast: Bob Odenkirk, Connie Nielsen, RZA, Alexey Serebryakov and Christopher Lloyd
In Select Theaters & Premium VOD April 2, 2021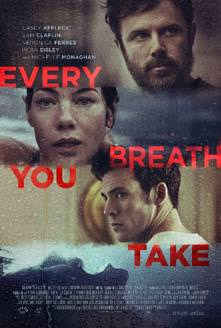 Every Breath You Take is a searing psychological thriller about a psychiatrist (Casey Affleck), whose career is thrown into jeopardy when his patient takes her own life. When he invites his patient's surviving brother (Sam Claflin) into his home to meet his wife (Michelle Monaghan) and daughter, his family life is suddenly torn apart.
Cast: Casey Affleck, Sam Claflin, Michelle Monaghan, Veronica Ferres, India Eisley
Coming to Theaters & On Demand on April 2nd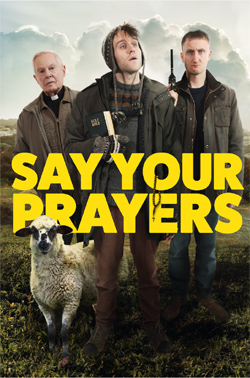 Orphaned brothers and Christian radicals, Tim and Vic, arrive in Ilkley with the relatively straightforward task of assassinating Professor John Huxley. However, after a classic case of mistaken identity, they find themselves having murdered the wrong man. Now stuck in the town during Ilkley's busiest weekend, they wait for the arrival of a foreboding mentor to give them instruction. The mission must still be completed – that's providing Vic's rage, Tim's doubts or the efforts of foul-mouthed Detective Inspector Brough don't get in the way first.
Starring: Harry Melling, Tom Brooke, Derek Jacobi, Roger Allam, Anna Maxwell Martin, Vinette Robinson
In Select Theaters and On Demand this April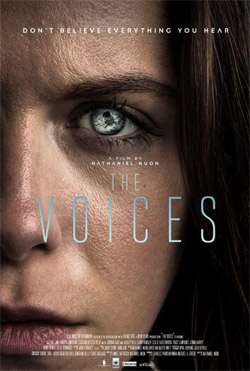 Ashley Bell, Jordan Ladd, and Leslie Easterbrook star in this spring's most unnerving new horror film.
From Vertical Entertainment, and award-winning filmmaker Nathaniel Nuon, hear The Voices this April.
After visiting her father's grave, Lilly and her mother are involved in a terrible car accident leaving Lilly orphaned and unable to see. In her youth, she struggles with her blindness and begins to hear voices. Unbeknownst to her they don't belong to the living. After years of learning to cope, Lilly is now happily married with a baby on the way. Lilly soon discovers her unborn baby has become a vessel a second chance for souls stuck in limbo to be re-born. She only has until the baby's first heartbeat to decide which soul will be re-born through her. Now the voices she heard in her youth have returned, clamoring for the chance to come back. Among the voices, she befriends the spirit of a little girl tied to a years-old cold case. Lilly finds herself in a desperate struggle with the girl's murderers and the souls vying to be born again.
Valerie Jane Parker (Wrong Turn), Jenna Harvey (You Might Be The Killer), Jonathan Stoddard (The Young and the Restless), and Rezeta Veliu (Girls), star in a film directed by Nathaniel Nuon , and written by Nuon and Daniel Hathcock.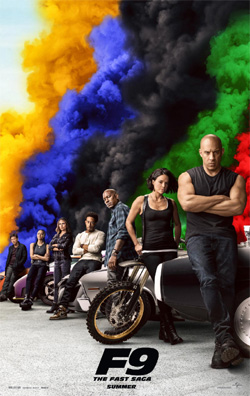 No matter how fast you are, no one outruns their past.
F9 is the ninth chapter in the Fast & Furious Saga, which has endured for two decades and has earned more than $5 billion around the world. 
Vin Diesel's Dom Toretto is leading a quiet life off the grid with Letty and his son, little Brian, but they know that danger always lurks just over their peaceful horizon. This time, that threat will force Dom to confront the sins of his past if he's going to save those he loves most. His crew joins together to stop a world-shattering plot led by the most skilled assassin and high-performance driver they've ever encountered: a man who also happens to be Dom's forsaken brother, Jakob (John Cena, the upcoming The Suicide Squad).
F9 sees the return of Justin Lin as director, who helmed the third, fourth, fifth and sixth chapters of the series when it transformed into a global blockbuster. The action hurtles around the globe—from London to Tokyo, from Central America to Edinburgh, and from a secret bunker in Azerbaijan to the teeming streets of Tbilisi. Along the way, old friends will be resurrected, old foes will return, history will be rewritten, and the true meaning of family will be tested like never before. 
The film stars returning cast members Michelle Rodriguez, Tyrese Gibson, Chris "Ludacris" Bridges, Jordana Brewster, Nathalie Emmanuel and Sung Kang, with Oscar® winner Helen Mirren and Oscar® winner Charlize Theron. F9 also features Grammy-winning superstar Cardi B as new franchise character Leysa, a woman with a connection to Dom's past, and a cameo by Reggaeton sensation Ozuna. 
F9 is produced by Neal H. Moritz, Vin Diesel, Jeff Kirschenbaum, Joe Roth, Justin Lin, Clayton Townsend and Samantha Vincent. www.thefastsaga.com
Cast: Vin Diesel, Michelle Rodriguez, Tyrese Gibson, Chris "Ludacris" Bridges, John Cena, Jordana Brewster, Nathalie Emmanuel, Sung Kang, with Helen Mirren and Charlize Theron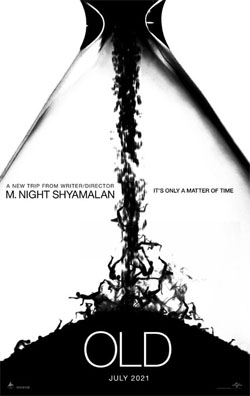 This summer, visionary filmmaker M. Night Shyamalan unveils a chilling, mysterious new thriller about a family on a tropical holiday who discover that the secluded beach where they are relaxing for a few hours is somehow causing them to age rapidly … reducing their entire lives into a single day. 
The film stars an impressive international cast including Golden Globe winner Gael García Bernal (Amazon's Mozart in the Jungle), Vicky Krieps (Phantom Thread), Rufus Sewell (Amazon's The Man in the High Castle), Ken Leung (Star Wars: Episode VII—The Force Awakens), Nikki Amuka-Bird (Jupiter Ascending), Abbey Lee (HBO's Lovecraft Country), Aaron Pierre (Syfy's Krypton), Alex Wolff (Hereditary), Embeth Davidtz (The Girl with the Dragon Tattoo), Eliza Scanlen (Little Women), Emun Elliott (Star Wars: Episode VII—The Force Awakens), Kathleen Chalfant (Showtime's The Affair) and Thomasin McKenzie (Jojo Rabbit). 
Old is a Blinding Edge Pictures production, directed and produced by M. Night Shyamalan, from his screenplay based on the graphic novel Sandcastle by Pierre Oscar Lévy and Frederik Peeters. The film is also produced by Ashwin Rajan (Glass, AppleTV+'s Servant) and Marc Bienstock (Glass, Split). The film's executive producer is Steven Schneider.
Cast: Gael García Bernal, Vicky Krieps, Rufus Sewell, Ken Leung, Nikki Amuka-Bird, Abbey Lee, Aaron Pierre, Kathleen Chalfant, Alexa Swinton, Nolan River, Kylie Begley, Embeth Davidtz, Eliza Scanlen, Alex Wolff, Emun Elliott, Thomasin McKenzie
Director: M. Night Shyamalan