Vegas Music Summit Brings a Lineup of Executives to Speak on Various Topics in the Music and Media Industry
KILPOP's Vegas Music Summit, a two-day annual conference that converges music and media with educational panelists and artist showcases, has announced the speakers who will be participating in this year's panels. Music and media fans will have their chance to ask questions and educate themselves as each panel has been carefully curated to include discussions on the most important topics facing the entertainment industry today. Invited speakers are influential executives from companies such as Warner Music Group, Lionsgate, ReverbNation and Brooklyn Bowl to name a few. The Vegas Music Summit takes place Thursday, Jan. 31 and Friday, Feb. 1 at the Downtown Grand Las Vegas Hotel & Casino. To purchase conference badges, see the schedule or for more information, visit www.VegasMusicSummit.com. 

FALCON College Panel – professors and students from prominent music business programs discuss entertainment and how experimental activities prepare students to be the next generation of entertainment executives.
Thursday, Jan. 31 at 9 a.m.
LV Room inside Downtown Grand Las Vegas Hotel & Casino
Panelists:
Rodel Delfin / The FALCON Program (moderator)

Terry Tompkins / Hofstra University

Clyde Rolston / Belmont University

Scott LeGere / Minnesota State University 
Mac Reynolds Q&A – managing Imagine Dragons from their early days as an unsigned group to becoming one of the biggest artists globally, a special Q&A to hear a successful manager's journey.
Thursday, Jan. 31 from 1 – 2 p.m.
Fremont Room inside Downtown Grand Las Vegas Hotel & Casino
Panelists:
Brian Saliba / Smash Magazine (moderator)

Mac Reynolds / Imagine Dragons 
Recording and Writing for Film and Television – learn what licensing A&R representatives and music supervisors look out for when choosing music to be placed in commercials, films and television.
Thursday, Jan. 31 from 2 – 3 p.m.
LV Room inside Downtown Grand Las Vegas Hotel & Casino
Panelists:
How Berman / Media Horse (moderator)

Vince Quintero / VQ Creative

Ryan Svendsen / Lionsgate

Brad Smith / Film Composer

TJ Courtney / Film Composer
The Artist Panel – from a newly-signed artist to a seasoned, platinum-selling veteran, a panel of musicians share their journey to success and longevity.
Thursday, Jan. 31 from 2:30 – 3:45 p.m.
Fremont Room inside Downtown Grand Las Vegas Hotel & Casino
Panelists:
Enrique Abeyta / Revolver (moderator)

Blake Riley / Lovelytheband

Christian Brady / Hellyeah

Rick DeJesus / Adelitas Way

Mikey Carnevale / The Frights
The Legal Panel – a panel of barristers from the top entertainment law firms will answer legal questions, from recording contracts to music licensing deals.
Thursday, Jan. 31 from 4:30 – 5:30 p.m.
Fremont Room inside Downtown Grand Las Vegas Hotel & Casino
Panelists:
Stephen Sessa (moderator)
Marketing and Social Media – a discussion on artist development and effective strategies to establish fans on the road, on radio and online.
Friday, Feb. 1 from noon – 1 p.m.
LV Room inside Downtown Grand Las Vegas Hotel & Casino
Panelists:
Terry Tompkins / Hofstra University (moderator)

Victoria Camera-Quintero / ReverbNation

Ash Avildsen / Sumerian Records

Chris Bitonti / Brooklyn Bowl

Tiffany Bosman / AEG
Rock Radio Programmer – a discussion on how radio stations are adjusting their programming in today's streaming world and how they creatively champion new artists in their format.
Friday, Feb. 1 from 1:15 – 2:15 p.m.
LV Room inside Downtown Grand Las Vegas Hotel & Casino
Panelists:
Carlota / KOMP 92.3

Ross Mahoney / KXTE-Las Vegas

Tracy Brown / AMPLIFY Entertainment Group

Jake Wagner / 91.5 KUNV / Vegas Golden Knights
Streaming Playlists – a must attend for artists and music marketers of all levels to discuss how to approach curators, pitch music, presentation and much more practices.
Friday, Feb. 1 from 2:30 – 3:30 p.m.
LV Room inside Downtown Grand Las Vegas Hotel & Casino
Panelists:
Cherie Hu / Music Journalist (moderator)

Mike Sherwood / Warner Music Group

Mike Warner / Playlist Curator
Agent and Booking Panel – hear career stories and learn what the current state of the touring business is.
Friday, Feb. 1 from 3:45 – 4:45 p.m.
LV Room inside Downtown Grand Las Vegas Hotel & Casino
Panelists:
John Pantle / Sound Talent Group

Matt Andersen / Sound Talent Group
Two day badges are available for $99 per registrant. VIP badges are $499 and includes access to private suite showcases, industry only dinners, VIP access to the Kilpop Radio Awards and other amenities. Discounted student badges are also available.
 
Participating venues include Downtown Grand Las Vegas Hotel & Casino, Backstage Bar & Billiards and Fremont Country Club.
 
2019 Sponsors include Kilpop, Smash Magazine, ReedSmith, Downtown Grand Las Vegas Hotel & Casino, XPOZ, Eventbrite, Open Range Entertainment and Backstage Bar & Billiards.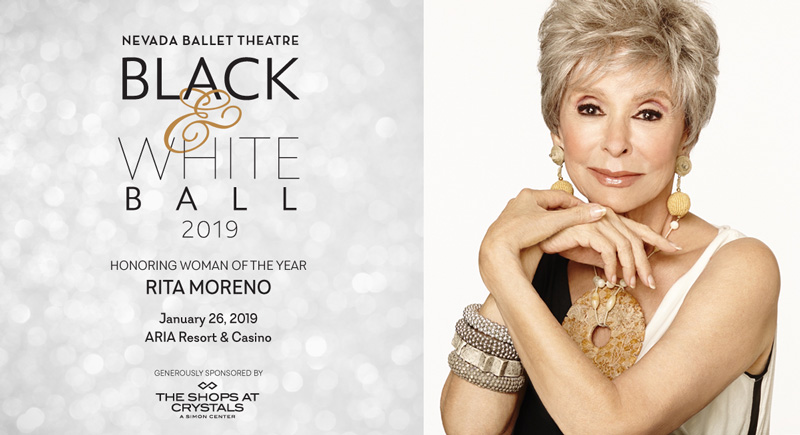 Nevada Ballet Theatre is pleased to announce that the 2019 Black & White Ball will mark its milestone 35th Anniversary by honoring Emmy, Grammy, Oscar and Tony Award–winning performer Rita Moreno as its "Woman of the Year." Moreno joins an extensive list of nationally renowned female icons who have been feted over the past 35 years for their artistic achievements, philanthropic contributions and connection to Las Vegas. Moreno will accept this honor on Saturday, January 26, 2019 at ARIA Resort & Casino.
LAUGHTERNOON CELEBRATES MILESTONE AT THE D LAS VEGAS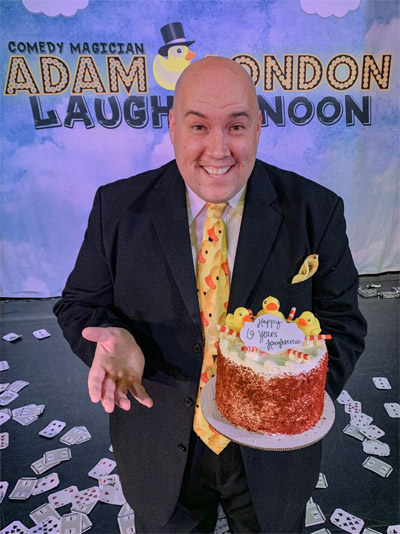 Exclusive $6 ticket with promo code: "6YEARS" from January 12- January 20, 2019.
Comedy-Magician Adam London will celebrate six years of his show Laughternoon at the D Las Vegas by offering comedy magic fans tickets for $6 plus taxes and fees. The promotion can be accessed at the box office or on the D Las Vegas website with code "6YEARS" and will be valid for general admission tickets to Laughternoon from January 12- January 20, 2019.
Laughternoon's anniversary at the D Las Vegas falls annually on National Rubber Ducky Day – January 13. Rubber ducks are a reoccurring theme in London's show. In addition to Rubber Ducky Day, Mayor Goodman declared January 13 "Adam London's Laughternoon Day" in 2018. 
"We are happy to celebrate six years at the D Las Vegas and to know there is always a place for comedy magic in this great city," said London. "2018 was a great year for the show and for the many organizations that Laughternoon was able to help out throughout the year."
London spent his fifth year as a Downtown Las Vegas headliner giving back to the community. He partnered with 12 local charities that support children and families. Each month, London designated one day for the "I Give A Duck" promotion where all proceeds from tickets and merchandise would go back to the selected charity.
The twelve different charitable shows generated more than $8,000 to help support these charities and organizations. Laughternoon's charity partners included: Nevada Blind Children's Foundation, Children's Heart Foundation, Eileen B. Brookman Elementary School, Olive Crest in Nevada, Ronald McDonald House Charities of Greater Las Vegas, Somerset Academy Foundation of Las Vegas, Goodwill of Southern Nevada, Chefs For Kids, Three Square, The Shade Tree, Nevada Partnership for Homeless Youth and Speedway Children's Charities.
FOR THE FIRST TIME EVER, GLOBAL WINTER WONDERLAND ILLUMINATES LAS VEGAS WITH A SPECTACULAR HOLIDAY LANTERN FESTIVAL
Global Winter Wonderland, a spectacular lantern festival and multicultural theme park, celebrated its grand opening this weekend with Clark County Commissioner Susan Brager presenting a proclamation declaring Dec. 15 "Global Winter Wonderland Day" and Planet Hollywood headliner, magician Xavier Mortimer, wowing the crowd with some sleight of hand including magically lighting the 80 ft. Christmas tree!
Spanning more than 15 acres, Global Winter Wonderland features giant illuminated lanterns depicting scenes that include a Christmas holiday village and landscapes from around the world. Highlights include recreations of some of the world's greatest architectural achievements, including the Taj Mahal, the Eiffel Tower, Chichen Itza, and much more. The eco-friendly lanterns, some of which tower more than 50 feet high and span nearly 100 feet long, are illuminated with low voltage LEDs and fluorescent lights. The new family event of the holiday season also features numerous carnival rides and games, international cuisine, arts and crafts, photos with Santa, live entertainment, and celebrations of holiday traditions and various cultures from around the world. Global Winter Wonderland is open now through Jan. 20 in the north lot of the Rio All-Suite Hotel & Casino with free parking available.
For tickets and information, visit www.globalwonderland.com.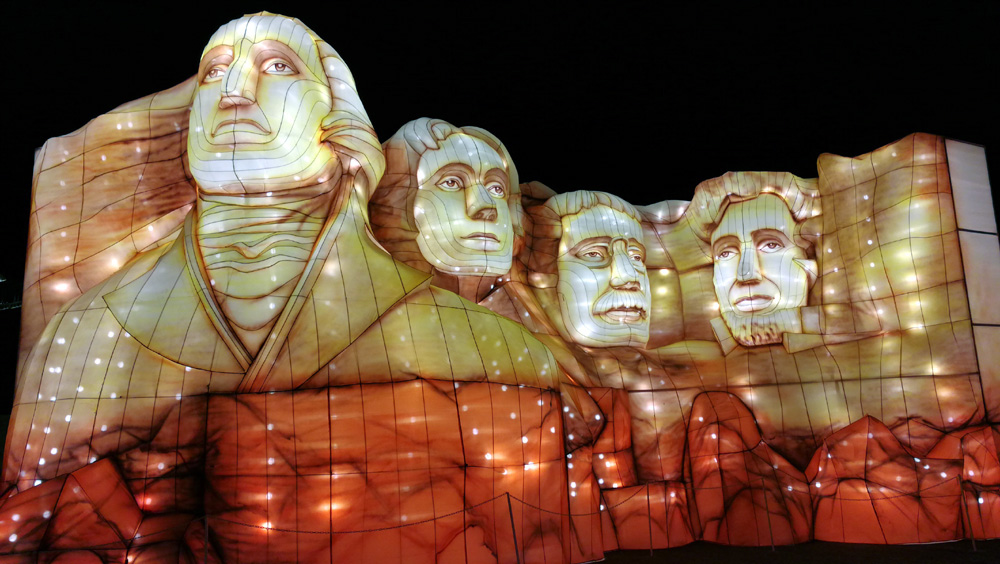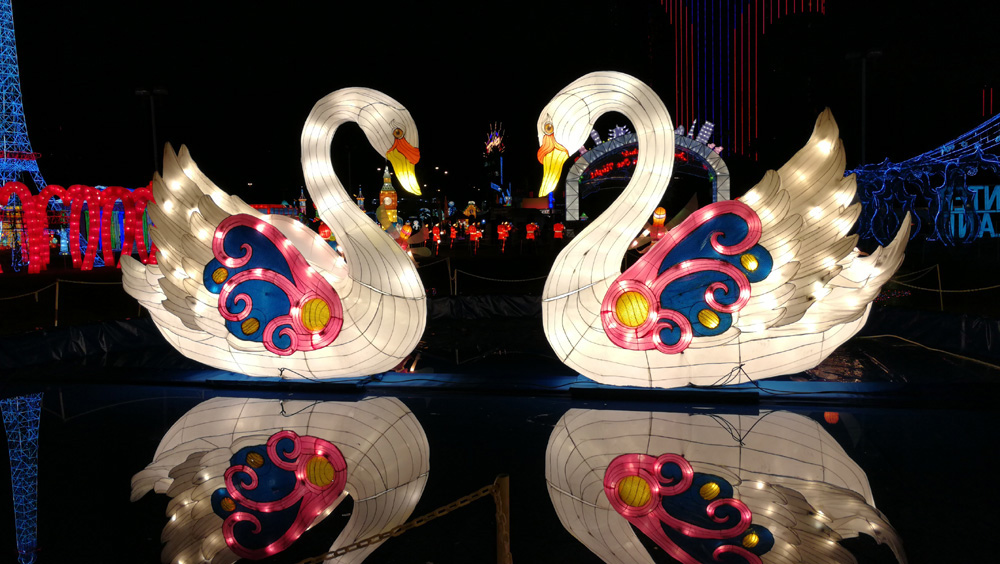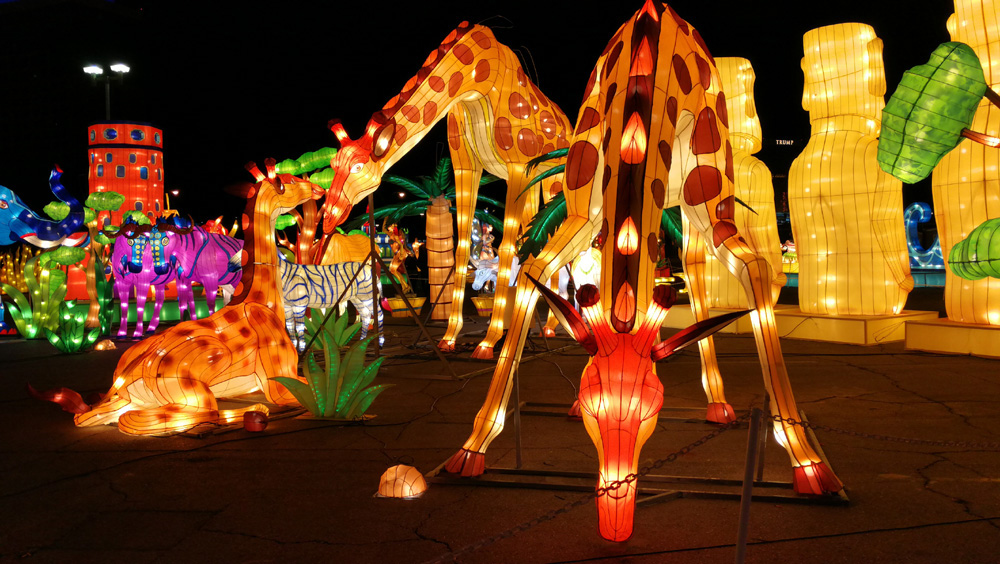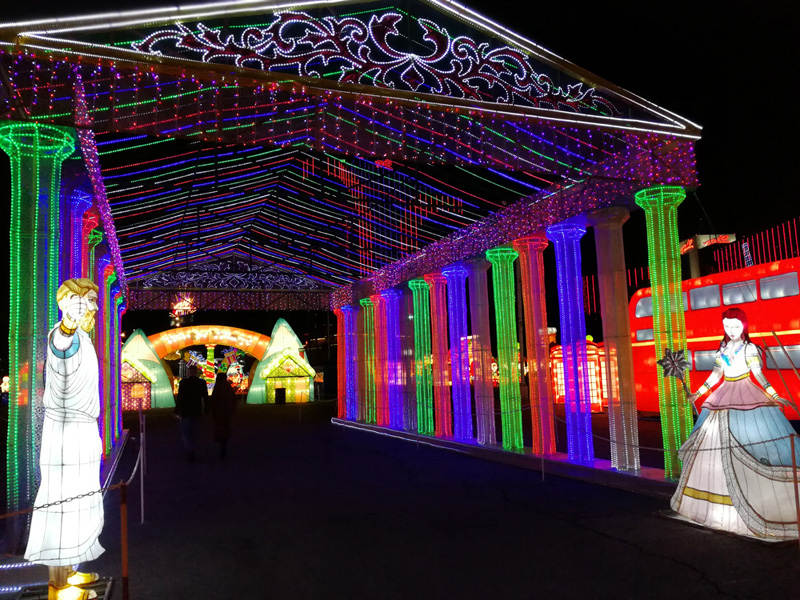 NEON MUSEUM TO HOST TIM BURTON EXHIBITION
Exhibition to Open October 2019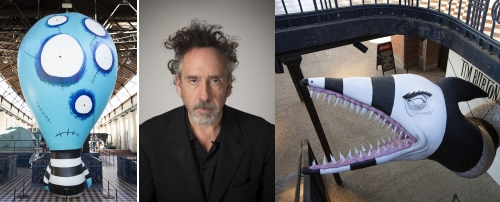 For the first time in nearly a decade, renowned American film director, producer, artist, writer and animator Tim Burton will stage an exhibition of his original fine art in the United States. Installed at the Neon Museum in Las Vegas, "Tim Burton @ the Neon Museum" will be staged at multiple locations: the museum's outdoor Boneyard exhibition space, in its North Gallery and at the City of Las Vegas' Boneyard Park across from the museum's visitor's center. The exhibition will comprise a combination of new work as well as previously exhibited pieces and will be on view from October 15, 2019, through February 15, 2020.

Created to take advantage of the museum's unique open-air exhibition spaces, the large-scale installation works will be integrated with the museum's collection. Burton intends for the exhibition to serve as a retrospective of his own creative history, as well as a celebration of his affection for the Neon Museum. Conceived as a collaboration with the museum, it will be genuinely site-specific and unlike any other exhibition Burton has ever staged.

"To say we're flattered that Mr. Burton has chosen our museum for this exhibition would be an understatement," said Rob McCoy, president and chief executive officer, Neon Museum. "But when you think about it, Tim is one of the few artists who can match the great imagination of Las Vegas."

Credited with bringing the first worldwide attention to the Neon Museum's collection in his film Mars Attacks! (1996), Burton's exhibitions have drawn millions of patrons around the world in cities such as Melbourne, Los Angeles, Paris, Prague, Tokyo, São Paulo and Mexico City.  His exhibition at MoMA in New York City drew over 800,000 visitors, making it the third most attended exhibition ever.