Deprecated
: class-oembed.php is
deprecated
since version 5.3.0! Use wp-includes/class-wp-oembed.php instead. in
/var/www/wp-includes/functions.php
on line
4903

UNLVino Becomes the EVOLUTION Las Vegas Food & Wine Experience
Chef Bobby Flay to Be Honored at Inaugural Festival, April 18, 2020 at the New CAESARS FORUM Convention Center
Award-winning chef, restaurateur, and media personality, Bobby Flay, has built a name for himself among the widening ranks of celebrity chefs. Known for his unique and innovative style of cooking, the Iron Chef has received five Daytime Emmy Awards for shows like Boy Meets Grill, Grill It! with Bobby Flay, and Barbecue Addiction, and was the first chef ever to be awarded a star on the Hollywood Walk of Fame in 2015. With his Southwestern-style Mesa Grill at Caesars Palace and fast-casual concept, Bobby's Burger Palace, Flay is no stranger to the Las Vegas culinary scene.
Bringing together the shining stars of Las Vegas' culinary scene with acclaimed chefs and beverage experts from around the globe, EVOLUTION will feature engaging cooking demonstrations, tastes from local chefs and restaurants, immersive wine, beer & cocktail tastings, live music and much more.  And, as with UNLVino before it, a portion of the proceeds will fund scholarships for students of the UNLV William F. Harrah College of Hospitality, one of the top hospitality management programs in the nation. As part of the prestigious program, 40 students will help organize and produce the high-profile event through a fully-immersive, upper division course.
"I am honored to participate and be recognized at the inaugural EVOLUTION festival," said Bobby Flay. "Las Vegas offers the most incredible array of restaurants, and chefs in the world.  With EVOLUTION, we can support the education of the students, showcase the best in culinary and celebrate the dynamic Las Vegas food scene."
"Caesars Entertainment has long been at the forefront of the culinary scene in Las Vegas with world-renowned chefs like EVOLUTION honoree, Bobby Flay," said Caesars Palace Regional President, Gary Selesner. "Partnering with greats like Bobby and many other renowned chefs has cemented our role as a leader in the hospitality industry. By hosting this newly reimagined event, it's an incredible way to bring together the culinary leaders of the Las Vegas while providing scholarship opportunities to the young talent of tomorrow." 
"The students and staff at UNLV's Harrah College of Hospitality are honored to be a part of this event each year. The hands-on experience our students receive producing this large, high-profile event is something they cannot get anywhere else, and the legacy they leave for other students through funding scholarships is incredibly rewarding. These scholarships are a critical part of the ongoing success of the college, and with the support that EVOLUTION provides, students are granted the opportunity to pursue higher education and a career in the hospitality industry," said College of Hospitality Dean Stowe Shoemaker.
24th Annual Power of Love Gala Honors Neil Diamond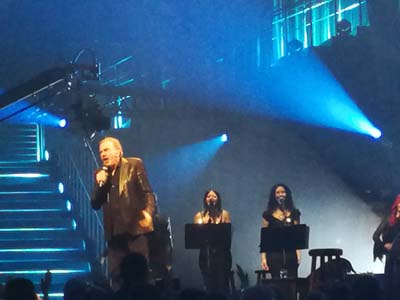 Keep Memory Alive's 24th annual Power of Love gala at MGM Grand Garden Arena on Saturday, March 7 brought top artists and performers Billy Ray Cyrus, Kenny "Babyface" Edmonds, Kelsey Grammer, Sammy Hagar, Derek Hough, Chris Isaak, Jimmy Kimmel, Katlyn Nichols, Greg Phillinganes and more together to honor music legend Neil Diamond and raise crucial funds and awareness for Cleveland Clinic Lou Ruvo Center for Brain Health.
Also in attendance were Paula Abdul, star of E!'s hit TV show "Botched" Paul Nassif, M.D., "Bar Rescue" star Jon Taffer, British singer Matt Goss, jeweler Steven Lagos, chef Hubert Keller, magician Hans Klok, photocomposer Ryszard Horowitz and owner Mark Davis, president Marc Badain and coach Jon Gruden of the Las Vegas Raiders.
Paying tribute to Diamond's iconic music, Cyrus opened the show with a rousing performance of "I'm a Believer," followed by Isaak's cover of "Solitary Man." Hough introduced Edmonds and Nichols' soulful rendition of "You Don't Bring Me Flowers," before Grammer announced Hagar's performance of "Thank the Lord for the Nighttime."
Keep Memory Alive Founder and Chairman Larry Ruvo and Kimmel presented Diamond with an award in honor of his impactful musical contributions to the world, followed by a proclamation of March 7 as "Neil Diamond Day" in Las Vegas.
Kimmel added, "I love Las Vegas and I love Neil Diamond. Not only do I love Neil, but my parents love him, my friends love him, my children love him.
Neil Diamond is an amazing songwriter and singer and I think you will agree that no Jewish man looks better in sequins than Neil Diamond."
Diamond said, "I'm feeling great. This is an important thing they're doing and I feel honored to be part of it and take part in it."
Diamond then took to the stage, delivering a surprise mini concert of his hits including, "Hello Again," "Forever in Blue Jeans," "Cracklin' Rosie," "Love on Rocks," "I Am…I Said" and "September Morn." The audience jumped to their feet and sang along for a finale of "Sweet Caroline," as Cyrus, Hagar, Isaak, Kimmel and Nichols joined him on stage. Marking his first live performance since announcing his retirement from touring in 2018 due to his diagnosis of Parkinson's disease,
Celebrity chefs Wolfgang Puck and Masaharu Morimoto prepared exquisite cuisine paired with wines from Southern Glazer's Wine and Spirits, followed by a showstopping dessert from MGM Grand Pastry Team that featured a cocktail wrapped with cotton candy.
Guests bid on exceptional experiences and items during the silent and live auctions, including a private dinner with Vegas Golden Knights goalie Marc-Andre Fleury, lunch with David Beckham in Miami, a seven-day cruise off the coast of Australia aboard a superyacht and a luxury suite for the Las Vegas Raiders season home opener.
The evening generated the majority of annual revenue for Cleveland Clinic Lou Ruvo Center for Brain Health to provide service, care and resources for patients and their caregivers in the fight against neurodegenerative disorders including Parkinson's, Alzheimer's and Huntington's diseases; multiple system atrophy; frontotemporal dementia and related disorders; multiple sclerosis and more. There is a chance to help raise money each year, so make sure to save the date for the 25th annual Power of Love gala happening on May 22, 2021 at MGM Grand Garden Arena.
JENNY MCCARTHY TO CELEBRATE 35 YEARS OF 2020NIGHTCLUB & BAR SHOWBY CUTTING RIBBON TO OPEN EXPO FLOOR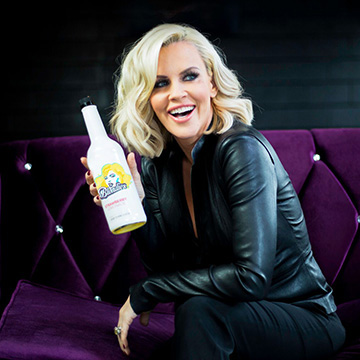 Jenny McCarthy, American actress, model, television host and author, will celebrate 35 years of Nightclub & Bar Show in Las Vegas by cutting the ribbon on the red carpetto open the Expo Floor on Tuesday, March 31at the Las Vegas Convention Center. McCarthy's ready-to-drink cocktails, Blondies, will also be featured in the new NxT area located on the Expo Floorof the 2020 Nightclub & Bar Show. These gluten-free cocktails are made with award-winning vodka and real fruit juices and contain no artificial flavors, dyes or sweeteners. Blondies Cocktails are sold in 25 states from California to New York. More information on Blondies is available atblondiescocktails.com."We're thrilled to have Jenny McCarthy at this year's Nightclub & Bar Show. From her high energy on the red carpet to open the show, to her entrepreneurial spirit with the creation of Blondiesbrand–she'll be an excellent addition to this year's show," said Tim McLucas, Nightclub & Bar Show Vice President.
Those interested in attending the 2020 Nightclub & Bar Show March 30 –April 1 can visit www.ncbshow.com for more information or to register. Additional details about the expo floor, educational workshops, speakers, nightlife activations and more will be announced in the coming months. Nightclub & Bar Show is a trade event and not open to the general public.
"LOST VEGAS: TIM BURTON @ THE NEON MUSEUM," PRESENTED BY THE ENGELSTAD FOUNDATION, EXTENDED THROUGH APRIL 12, 2020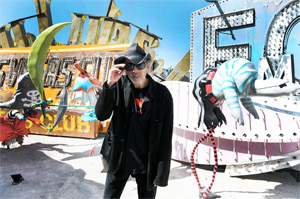 As a result of ongoing demand, Lost Vegas: Tim Burton @ The Neon Museum presented by the Engelstad Foundation, has been extended through April 12, 2020. Lost Vegas: Tim Burton @ The Neon Museum comprises sculptural and digital installations that celebrate Burton's links to Las Vegas and its historical neon heritage. These artworks, many of which are site-specific creations, are displayed in the Neon Boneyard and incorporated into Brilliant!, the museum's permanent projection mapping North Gallery installation. Works play with the museum's landmark sign collection, which was prominently featured in Burton's 1996 film Mars Attacks! This irreverent homage to the sci-fi B-movies of the 1950s and 1960s and the disaster films of the 1970s unleashed gleefully destructive alien invaders upon gamblers, casino workers and Tom Jones. The presentation of Burton's art in Las Vegas represents a unique experience where the host institution also serves as creative inspiration. The museum's distinctive campus has been transformed through the artist's singular vision for this original exhibition of new work as well as previously exhibited pieces.

Tim Burton is widely regarded as one of cinema's most imaginative and visual filmmakers. He has achieved both critical and financial success in the live-action and animation genres. Burton's accomplishments in filmmaking are a consequence of his artistic eye. Long before becoming a director, he expressed himself through drawing and painting, which also became an integral part of his creative process. Burton's past exhibitions have drawn millions of patrons around the world in cities such as Melbourne, Los Angeles, Paris, Prague, Tokyo, São Paulo and Mexico City. His exhibition at MoMA in New York City drew over 800,000 visitors, making it the third most attended exhibition ever.
DAVID LEE ROTH ROCKS VEGAS! RESIDENCY AT THE HOUSE OF BLUES LAS VEGAS BEGINS IN JANUARY 2020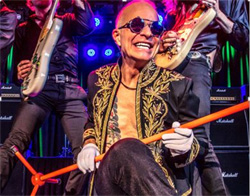 David Lee Roth – front man and voice of Van Halen – is coming to Las Vegas. Toastmaster general of the immoral majority Diamond Dave is bringing the rock to the House of Blues Las Vegas with a residency beginning on Jan. 8, 10, and 11 at Mandalay Bay Resort and Casino.
David Lee Roth: ROCKS VEGAS will delight fans with an explosive two-guitar sound, bringing his long list of mega familiar hits to life that you've only heard on the radio till now.  Tickets go on sale Saturday, Sept. 14, at 10 a.m. PT at Ticketmaster.com with presales beginning Tuesday, Sept. 10.
With a changing set of 26 instantly recognizable songs, including "Jump," "Panama," and "California Girls," it is the sound of a generational prison break.
"A weekend with me," laughed Roth, "is interactive way beyond just music. It starts with the best food on earth. The fellas smoke their three cigarettes for the year and we all stay up way past our bedtime!"
"House of Blues Las Vegas is known as an intimate venue where fans can see huge, legendary acts and that tradition continues with David joining our family," said Chief Operating Officer of Live Nation Clubs and Theaters Division Ben Weeden.
ROCKS VEGAS 2020 performance dates (Doors 7:30 p.m., Show time 8:30 p.m.; Ages 18+):
Jan. 8, 10-11

March 18, 20-21, 25, 27-28
Tickets for David Lee Roth: ROCKS VEGAS start at $63.50, plus applicable fees and go on sale Saturday, Sept. 14 at 10 a.m. PT. Tickets are available by visiting HouseofBlues.com/DavidLeeRoth, MandalayBay.com, Ticketmaster.com or by calling 800-745-3000. A Citi® Card Member, SiriusXM, Fan Club and M Life presales begin Tuesday, Sept. 10 at 10 a.m. The House of Blues, Blabbermouth and Live Nation presales begin Wednesday, Sept. 11 at 10 a.m.
Sinatra, Gaga, Elvis, Roth – only the most 3-dimensional and colorful performers take up residence in the showbiz capitol of the world.  Most bring great shows to Vegas – David Lee Roth IS Las Vegas. Sin City, where we love, laugh and live it up. Las Vegas is where we celebrate and do the victory dance. Diamond Dave at the House of Blues Las Vegas is the perfect soundtrack.
Grand Opening of Chosun Hwaro & Nara Teppan Korean BBQ Restaurant at Planet Hollywood in Las Vegas.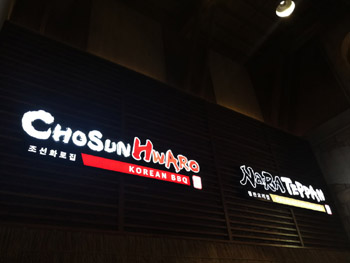 The restaurant marks the first U.S. restaurant from parent company Ebadom, which already operates more than 200 restaurants in Korea and China.
One side of the restaurant that sits on Harmon Avenue next to Nacho Daddy and Buffalo Wild Wings offers Korean barbecue grilled at the table. Chosun Hwaro features overhead air vents at each seat in the dining room, where staff prepare Korean galbi dishes using brisket, prime rib-eye steak, short ribs, and pork belly. Diners can order bibimbap, a kimchi stew with pork, and buckwheat noodle dishes, along with sushi, rolls, and sashimi.
The other side of the 13,000-square-foot dining room features Nara Teppan with "thrilling teppanyaki shows" hosted by staff juggling cutlery and preparing dishes. The $58 Nara special features filet mignon, chicken, and lobster.
Diners on either side can order sushi, sashimi, and sushi rolls such as the volcanic yellowtail roll with spicy yellowtail, cucumber, micro cilantro, sliced jalapeño, and ponzu sauce or a creamy crunch roll with cream cheese, avocado, shrimp tempura, crab, eel sauce, and sweet mayo.
Both sides also offer a full soju and sake menu. Specialty cocktails include the Knight's Voyage made with Tanqueray Rangpur gin, Aperol, house-made orange bitters, and lemon juice.
Chosun Hwaro & Nara Teppan, Miracle Mile Shops, 3663 Las Vegas Blvd. S., 702-369-9637. Open daily from 9 a.m. to 2 a.m.
Internationally Renowned Magician Hans Klok Takes Over Las Vegas With All-New Production - Hans Klok: The World's Fastest Magician - Performances Begin July 29, 2019 at Excalibur Hotel & Casino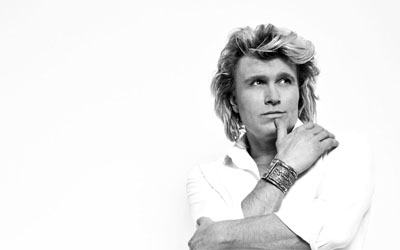 Featuring more than 50 electrifying  illusions packed into a 70-minute Las Vegas extravaganza, internationally renowned magician Hans Klok brings his award-winning, world-class magic to Excalibur Hotel & Casino with his new production, Hans Klok: The World's Fastest Magician.  In a new, state-of-the-art, immersive showroom, Klok will suspend his fans' belief of reality. Show-goers will be mesmerized in this family-friendly, fun-for-all-ages, magical adventure, beginning Monday, July 29 at 7:30 p.m. Tickets are on sale now!

"After traveling the world performing illusions for audiences of all ages, including kings, queens and celebrities, I am thrilled to return to Las Vegas to present my all-new show," says Hans Klok. "I'm looking forward to performing in the new Thunderland Showroom at Excalibur and bringing my magic to 'the castle'."

For decades Klok has been entertaining millions in sold-out shows around the globe with his spectacular magic, which is renowned for the speed and agility of his illusions. From China to Dubai, Mexico to Russia, Norway to Canada, Hans has performed in every corner of the world for both royalty and celebrities alike, including Her Majesty Queen Beatrix of Holland, Sir Paul McCartney, Rihanna, P!nk, Madonna, Ellen DeGeneres, Heidi Klum, Sylvester Stallone, Stella McCartney, Bruce Willis and Demi Moore, among others. Klok's 2007 Las Vegas limited engagement, "The Beauty of Magic," featured Pamela Anderson, from the worldwide TV phenomenon "Baywatch," at Planet Hollywood.

On February 19, 2019, Hans was Knighted as Officer in the Order of Orange-Nassau, a very exclusive title awarded by the King of The Netherlands to those with exceptional personal commitment, vision and whose achievements are beneficial to both their country and society in general.  With that, Excalibur will now be home to an official knight when Klok takes up residency in July.

"I am incredibly honored to be named an Officer in the Order of Orange-Nassau, it was completely unexpected," says Klok of being named a Knight. "I will not let this award disappear!  It is a promising sign for an incredible Las Vegas chapter!"

Adam Steck, Founder & CEO of SPI Entertainment and Producer of the show, said, "I am excited to welcome Hans Klok to the SPI Entertainment lineup of shows and to showcase his world-renowned magic in Las Vegas. Audiences will be amazed by the speed of Hans' illusions and his incredible, new production.

George Kliavkoff, President of Entertainment & Sports for MGM Resorts International, said, "We look forward to Hans' arrival this summer at the Thunderland Showroom at Excalibur.  Adding an entertainer of his caliber to our lineup will bring another level of entertainment to the Las Vegas Strip."

Having sold more than three million tickets worldwide, Hans' new production will also feature his Divas of Magic dancers and one-of-a-kind illusions that will make their debut in the fully immersive, 425-seat Thunderland Showroom at Excalibur.  The dazzling venue will feature high-resolution LED walls on the main stage, several performance platforms throughout the showroom, as well as breathtaking special effects, sound and moving light systems.  Guests can also enjoy the cozy VIP Booth section and adjacent lounge for pre- and post-show cocktails.  All of these elements combined create a visually intoxicating space that allows for large-scale illusions in an intimate showroom.

Hans Klok: The World's Fastest Magician will perform nightly at 7:30 p.m. (dark Fridays) inside the Thunderland Showroom at Excalibur, with matinees on Saturdays and Sundays at 4 p.m. Tickets range from $44.95 to $104.95, plus taxes and fees. For an additional $40, a personalized post-show meet and greet can be added to any ticket type.  Tickets can be purchased at any MGM Resorts Box Office.  Follow Hans on Facebook, Twitter and Instagram @HansKlokVegas and for more information please visit www.hansklok.vegas
R.U.N First Live Action Thriller by Cirque du Soleil Will Premiere at Luxor in Las Vegas in Fall 2019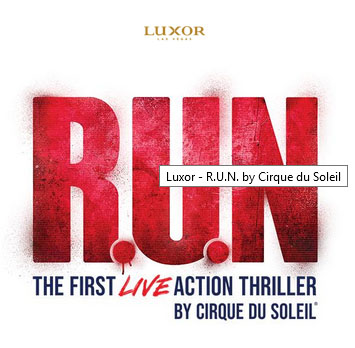 Cirque du Soleil Entertainment Group is excited to announce R.U.N – a groundbreaking new show and the entertainment group's first live action thriller, premiering at Luxor this fall. R.U.N is an unprecedented entertainment experience, using live action performance, cutting-edge technology and multimedia to explore the world of stunts.
Audiences will be plunged into a sensory experience where special effects collide with human performance, pushing viewers to the edge of their seats. Chapter by chapter, guests will be taken through a gritty, cinematic story featuring bold, rebellious and fearless characters. The show will follow two clans in an adrenaline-filled adventure where a striking bride leads a series of fast-paced chases, combat and stunts through the fictional dark underground of Las Vegas.
Daniel Lamarre, President and CEO of Cirque du Soleil Entertainment Group, said, "R.U.N is very different from the other shows within the Cirque du Soleil portfolio. With R.U.N, we will reinvent the concept of a thriller, drawing inspiration from action movies and graphic novels.  This action-packed live performance happening in front of and around the audience, will offer a new form of entertainment to a more diversified Las Vegas guest. We are really excited to bring this unique and edgy concept to Luxor."
An innovative and distinctive show that will push the limits of a live entertainment experience, R.U.N is the 10th partnership between Cirque du Soleil and MGM Resorts International.
"Throughout MGM Resorts' more than 25-year relationship with the creative geniuses at Cirque du Soleil, we have watched them deliver spectacle after spectacle, wowing guests from around the world and giving them new reasons to visit," said George Kliavkoff, MGM Resorts' President of Entertainment & Sports. "This fall, the launch of R.U.N at Luxor, a show that represents a complete departure from anything Cirque du Soleil has created before, will mark a new and exciting phase of this very successful partnership.
R.U.N will begin performances on October 24, 2019 and play in the R.U.N Theater at Luxor Hotel and Casino Wednesday through Sunday at 7 p.m. and 9:30 p.m. Tickets are on sale now and start at $69 plus tax and applicable fees. Tickets can be purchased by visiting RUNLASVEGAS.com, by calling 702.352.0221 on April 30, 855.706.5433 beginning May 1, or in-person at the R.U.N Theater box office.
Frites Las Vegas Opens with a Sword Being Pulled out of a Large Potato.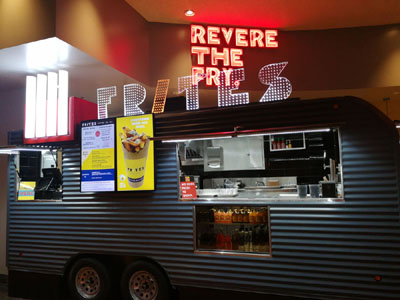 Frites Las Vegas opened with quite a spectacle. After a traditional ribbon cutting and proclamation from County Commissioner Naft naming June 26 Frites Las Vegas Day, Frites Founder Lincoln Spoor pulled the almighty sword from…a very large potato!
Located at the Castle Walk Food Court at Excalibur, complete with a counter dressed up like a food truck.
Frites worked on dozens of potatoes and cuts before opting for triangular-shaped fries, based on the shape of Toblerone candy bars, to get the optimal crunch. The fries then go into a beef tallow, much like old school McDonald's fries, for the crunch factor. Vegetarians and vegans to get their fries cooked in peanut oil.
"We have created flavor profiles with a nod to Americana nostalgia yet with a sophisticated international flair," the company says. Options teased so far include an everything bagel variety and churro fries.
The restaurant also plans to serve a variety of sauces, ranging from sweet, savory, and chunky, to smooth and sultry.
While not scheduled to debut at the opening, malts, and milkshakes will be part of the future menu once the restaurant gets up and running, as is delivery service.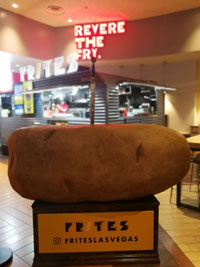 8th Annual Bones and Booze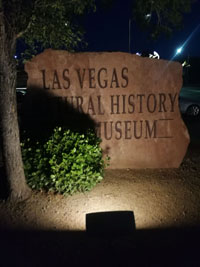 Las Vegas Natural History Museum presented "Bones and Booze" on Friday, June 21, 2019 at Las Vegas Natural History Museum Downtown Las Vegas. The soirée was filled with small bites, refreshments, and entertainment donated by downtown Las Vegas businesses. Proceeds assist in furthering the mission of the Las Vegas Natural History Museum; to inspire, through educational exhibits and programs, a better understanding and appreciation of the natural world, the sciences, and ourselves.
For more information visit https://www.lvnhm.org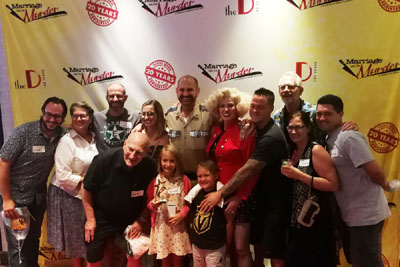 An award winning interactive comedy murder mystery dinner show, where the actors are planted among the unsuspecting guests! The longest running dinner show in Vegas is now downtown at the D Hotel & Casino. Marriage Can Be Murder is considered "The most fun show in Vegas!" it's hilarious and entertaining.
The show includes a 3-course meal (vegetarian option available) while trying to figure out who the murderer is. Non-alcoholic beverages are included. Upgrade to add VIP seating plus an alcoholic beverage and a souvenir T-shirt.
2019 Hopped Taco Throwdown
TACO lovers united for the 3rd Annual "Hopped Taco Throwdown" at Zappos Headquaters.
Tacos and craft beer triumphantly rejoiced together in an all-inclusive culinary and beer experience created by Motley Brews. Culinary tastemakers from Las Vegas represented both the beer and culinary world and hand-selected to participate in a wildly innovative experience that only Motley Brews  delivered
More info:  http://hoppedtaco.com/
Celebrity jeweller Le Vian stages 20th anniversary Chocolate Diamonds® catwalk fundraiser in Las Vegas raising almost $500,000 for children's and cancer charities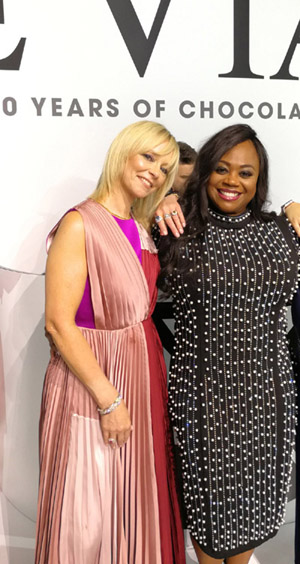 Las Vegas: American jeweler to the stars, Le Vian, has celebrated 20 years of its record-busting Chocolate Diamonds® with a glittering retrospective catwalk, which also portrayed 7 trends Le Vian believes will rock the jewellery world in 2020, while raising almost $500,000 for children's and cancer charities

Le Vian models sashayed down the runway in a packed Las Vegas ballroom at the Venetian Hotel on Sun 2 June in a catwalk show that looked both to the past and the future, with an audience of top retailers and superfan Le Vian collectors. 

The evening's proceedings included two impromptu ovations. One for the man who pledged $175,000 (matched dollar for dollar by Le Vian) in exchange for nothing more than a balloon and a rose. The highlight of the night however was for one of the serving staff – a single father – who was so moved by the stories of the evening that he stopped work and through tears, explained that he wished to pledge $200 in honour of his father who had died in his 50s from cancer. He has since been offered a job by the billionaire top donor of the night.

Le Vian Chocolate Diamonds® is a trademarked brand of natural fancy colour brown diamonds which denote a superior quality of brown diamonds.

The Le Vian Chocolate Diamonds® story involves two world-firsts:
– Le Vian is the world's only company that has succeeded in legally acquiring the right to name a diamond. Registering the trademark for Chocolate Diamonds® took 8 years in the US and a further 1 year to extend the rights to Europe, China, India and dozens of other countries. 
– Le Vian is the only jewellery brand worldwide with the right to emit a chocolate scent from a jewellery store. The Chocolate Diamonds® scent took 18 months to produce using one of the world's most experienced perfumeries and is one of only 13 scents to be registered as a trademark on the planet and the only one on earth to ever achieve trademark registration in jewellery. 

Catwalk looks reflected the 20 year journey of Chocolate Diamond® delicacies spanning Vanilla Gold® and Strawberry Gold® settings, Chocolate Diamond® timepieces, the Chocolate Weddings collection and the more recent winning combination of Chocolate Diamonds® and Nude Diamonds™  – a chronicle of success all achieved against a backdrop of A-list celebrity wearers including Jennifer Lopez, Lady Gaga and Rihanna (who wears Chocolate Diamond® earrings in her newest ad campaign for Fenty Beauty).

The Le Vian catwalk also revealed the following 2020 trends:
Trend of the year: Bold Gold – glossy and brushed gold giving diamonds a wearable feel, against a backdrop of growing demand for gold as a preserver of wealth

Theme of the year: Heavenly Halos– Keeping the central stones in the spotlight including GemLinks™, Baguette Frenzy™  and Taj Mahal™

Cut of the year: Pear-shaped– From central stones to carefully positioned gems that become a butterfly or the petal of a four leafed clover

Diamond of the year: Chocolate Diamonds® and Nude Diamonds™ – the perfect combination of neutral tones including the 20th anniversary XX Gladiator design 

Gem of the year: Emeralds – a symbol of prosperity, rebirth and serenity. 2020 sees the Le Vian Costa Smerelda Emerald™as gem of the year

Fall 2019 colour: Berrylicious Reds and Blues– Two of America's favourite colours.
Think Passion Ruby™, Blueberry Tanzanite™and Cornflower Ceylon Sapphire™

Spring 2020 colour: Le Vian Nature Greens – The arrival of spring inspires Mint Julep Quartz™, Pistachio Diopside®, Forest Green Tsavorite™  and Costa Smerelda Emeralds™

Feature of the year: Phenomena– The eye-catching effects of iridescence, translucency and matrix structures in Cat's Eye Alexandrite which changes colour dependent on light, and Peacock Aquaprase™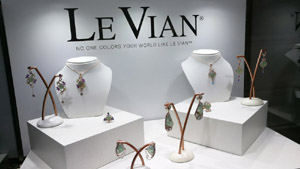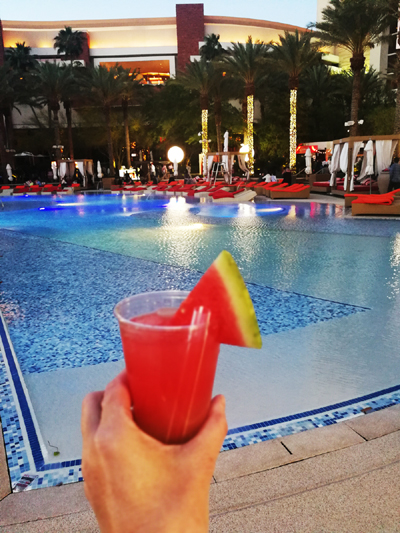 It's that time of the year again to enjoy an evening poolside at The Las Vegas Epicurean Affair. This years event took place on Thursday, May 19th at the Red Rock Resort & Casino. The Las Vegas Epicurean Affair, sponsored by the Nevada Restaurant Association, gathered the city's finest restaurants, nightclubs, and beverage vendors for this tasty event and featured the most savory cuisines and refreshing cocktails Las Vegas has to offer.
Some of the restaurants included: Scotch 80 Prime, TAO Las Vegas, Beauty & Essex, Blue Ribbon Sushi Bar & Grill, Hank's Fine Steaks & Martinis, Mint Indian Bistro, b.B.d.'s beers burgers desserts, Shake Shack and many more.
Event proceeds support the Nevada Restaurant Association's educational and scholarship programs, including ProStart ®, a national high school culinary skill and restaurant management program. In Nevada, more than 2600 students in 33 schools take part in the program, which teaches students the skills and knowledge needed to succeed in the food service industry.
nvrestaurants.com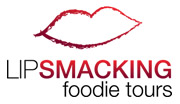 Come with an appetite!
It was such a wonderful delicious experience to take the "Savors of the Strip" by Lipsmacking Foodie Tours on Thursday, May 9th in Las Vegas.
The tour began in front of the arched waterfall outside the Aria Resort & Casino and included 4 top restaurants, and a little bit of history. As we stopped at Retrospecs & Co. located at The Cosmopolitan of Las Vegas were we got a tour of old preserved sunglasses, manufactured during the 1870s-1970s. (An interesting perk)

The first stop was BARDOT Brasserie, which served us: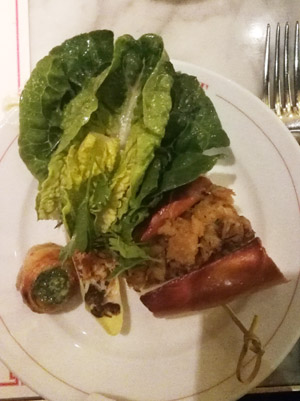 ECARGOTS BARDOT
Wild burgundy snails, Toasted hazelnuts chartreuse garlic butter, Puff pastry shells.
KING CRAB CAESAR
Belgian endive, Wild caught king crab, Parmesan bread crumb, Caper aioli, Herbed bread cumbs.
ROASTED FRENCH CHICKEN DIP
Gruyere cheese, Mushroom bread pudding, Greenbeans, Vin jaune au jus
Our second stop was Julian Serrano, which served us Tapas and Paella.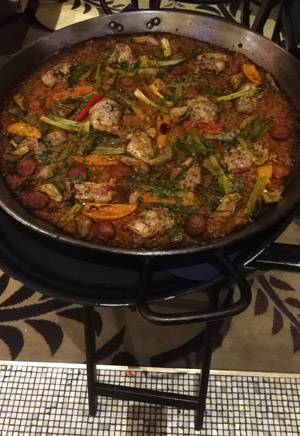 PAELLA
Valenciana, chicken, Spanish pork choizo, Vegetables, saffron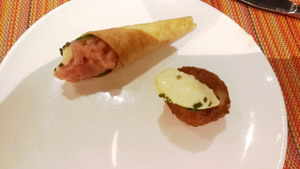 TAPAS
Spanish croquetas, Chicken bechamel, Tuna cones, Ahi tartare cucumbers, Cripy won ton, Avocado, Ponzu, Stuffed dates, Nedjool dates, Goat cheese, Bacon, Apple puree.
The third stop was Estiatorio Milos (my favorite) which served us a delicious Greek Salad, Octopus and Milos Special.
THE GREEK SALAD
Vine ripe tomatoes, Extra virgin olive oil, Barreel-Aged feta.
OCTOPUS
Sushi quality mediterranean octopus grilled, Santorini fava.
MILOS SPECIAL
Lightly Fried Zucchini, Eggplant, Tzatziki & Kefalograviera Cheese
The finally stop was Cucina by Wolfgang Puck which served us delicious yummy sweats with a choice of coffee.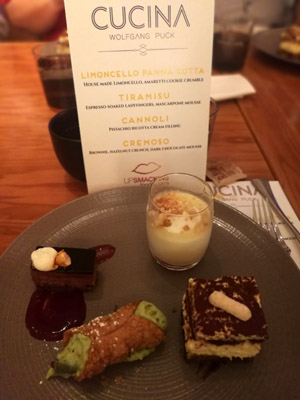 LIMONCELLO PANNA COTTA
House made limoncello, Amaretti cookie crumble
TIRAMISU
Expresso Soaked Ladyfingers, Mascarpone mousse
CANNOLI
Pistachio ricotta cream filling
CREMOSO
Brownie, hazelnut crunch, dark chocolate mousse
This tour is great for Locals and Tourists who want to experience some of the Top Restaurants, Las Vegas has to offer.
ABOUT LIPSMACKIN FOODIE TOURS:
In just a short time, Lip Smacking Foodie Tours has grown into the premier culinary walking tour in Las Vegas, garnering not only loyal fans but outstanding accolades. Its variety of tours offer guests personalized service and VIP access to the best tables in the house at the city's most acclaimed restaurants – all without standing in line or the hassle of making reservations. Each tour includes an expert guide who entertains guests with insider knowledge about the sights along the way. At each of four restaurant stops on The Strip or downtown, guests indulge in signature dishes, as well as receive a warm welcome from the chefs. Guests can sit beside different patrons at every stop, gaining new friends and networking connections. The tours are perfect for everyone from locals to tourists to business travelers, including corporate groups of up to 250. In 2019, Lip Smacking Foodie Tours expanded for the first time outside of Vegas to include upscale Santana Row in San Jose, located in the heart of California's dynamic Silicon Valley. 
Recent honors include: "Best Tour", "Best Food Tour", and "Best Date Night Spot" by Las Vegas Review-Journal in 2018; "Best Food/Beverage Tour Operations (Land)" by The World Food Travel Association 2018; "Best Tour", "Best Fine Dining", and "Best Brunch" by Las Vegas Review-Journal in 2017; "Best Tour" by Las Vegas Review-Journal in 2016; "Best Tour" by INVEGAS Magazine in 2015 and 2016; and "Best New Tour" by Thrillist in 2015; as well as inclusion in TripAdvisor's "Top 3" tours in Las Vegas, and ranked #1 tour on Yelp.
Additionally, Lip Smacking Foodie Tours has been given the honored distinction of "preferred partner member'' of Virtuoso, the invitation-only member network catering to luxury travel advisors. That designation means that no other company offering similar experiences can become a member of this leading international travel agency network that specializes in opulent experiential travel.
VEGAS UNCORK'D BY BON APPÉTIT COMMENCES WITH A BURST OF CHAMPAGNE AT THE CEREMONIAL SABER OFF Chef Bruce Bromberg Kicked Off the Iconic Las Vegas Culinary Festival at Boulevard Pool at The Cosmopolitan of Las Vegas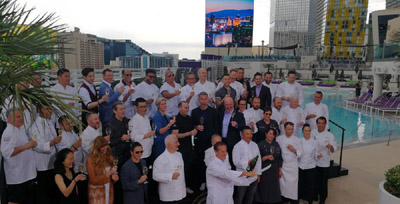 The 13th annual Vegas Uncork'd by Bon Appétit, presented by the Las Vegas Convention and Visitors Authority, started with a splash as some of the biggest names in the culinary world united at the Boulevard Pool at The Cosmopolitan of Las Vegas. Joined by more than 30 iconic chefs including Masaharu Morimoto, Roy Choi, Frankie Pellegrino Jr., Michelle Tribble, Greg Sherry, Angelo Auriana, Timon Balloo, Mark LoRusso and Stephen Hopcraft, Chef Bruce Bromberg sabered a magnum of champagne to kick off the weekend of festivities at Caesars Entertainment, The Cosmopolitan of Las Vegas, MGM Resorts International, The Venetian Resort and Wynn Las Vegas.
Hosts Adam Rapoport, Editor in Chief of Bon Appétit, Eric Gillin, Chief Business Officer of The Lifestyle Division at Condé Nast, Bree McKenney, Head of Marketing for The Lifestyle Division at Condé Nast, Simon Pettigrew, Senior Vice President of Resort Operations for The Cosmopolitan of Las Vegas, and Fletch Brunelle, Vice President of Marketing, Las Vegas Convention and Visitors Authority raised a toast to thank the chefs, resort partners and brands for their continued support of the Las Vegas culinary scene.
Recognized as one of the country's top food, wine and spirits festivals, the four-day event featured some of the world's greatest culinary talent including returning favorites Jean-Georges Vongerichten, Gordon Ramsay, Giada De Laurentiis, Guy Fieri, Lorena Garcia, Nobu Matsuhisa, Lisa Guy Savoy, Bryan and Michael Voltaggio, Julian Serrano, Michael Mina and Susan Feniger to name a few.

LEGENDARY CHEFS GATHER AT VEGAS UNCORK'D BY BON APPÉTIT'S 13TH ANNUAL GRAND TASTING EVENT, MAY 10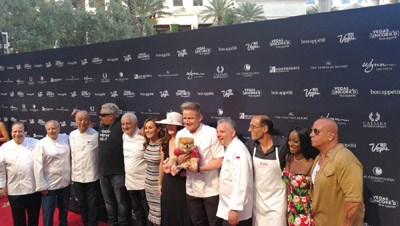 The world's most sought-after chefs, sommeliers and mixologists from Caesars Entertainment, The Cosmopolitan of Las Vegas, MGM Resorts International, The Venetian Resort and Wynn Las Vegas came together to showcase their extraordinary talents during the Grand Tasting at the 13th annual Vegas Uncork'd by Bon Appétit. This year's epicurean indulgence  returned to the dramatic 5-acre Garden of the Gods Pool Oasis at Caesars Palace and featured more than 50 award-winning chefs as well as more than 100 of the best wines and spirits from around the world.
Chefs and special guests  at the Grand Tasting red carpet included:
Lisa Vanderpump, Gordon Ramsay, Giada De Laurentiis, Guy Fieri, Nobu Matsuhisa, Frank Pellegrino Jr., Steve Martorano, Greg and Marc Sherry and Guy Savoy of Caesars Entertainment
Stephen Hopcraft of The Cosmopolitan of Las Vegas
Will Guidara, Roy Choi, Masaharu Morimoto, Susan Feniger, Shawn McClain, Michael Mina, Diane Mina, Arturo Corpuz, Philippe Angibeau, Florent Cheveau and Adam Arencibia of MGM Resorts International
Lorena Garcia, Kim Canteenwalla, Juyoung Kang, Evan Hosaka, Olivier Dubreuil, Christian Tetedoie, Claude Le Tohic, Steve Benjamin, Simone Bregardis, Alan Ji, Lee Man Sing, Timon Balloo, Joel Versola, Matteo Ferdinandi, Angelo Auriana and Daniel Yang of The Venetian Resort
Mark LoRusso of Wynn Las Vegas  
Charles Phan, Shaun King, Haruhiko Takeshita, Kiko Ojeda, Michael Ingino, Miguel A. Rivera and David Mangual of The Forum Shops at Caesars Palace
Fletch Brunelle, Vice President of Marketing, Las Vegas Convention and Visitors Authority
Eric Gillin, Chief Business Officer, The Lifestyle Division, Condé Nast
Bree McKenney, Head of Marketing, The Lifestyle Division, Condé Nast
Adam Rapoport, Editor in Chief, Bon Appétit
Alex Delany, Associate Web Editor, Bon Appétit
Andy Baraghani, Senior Food Editor, Bon Appétit
Christina Chaey, Associate Editor, Bon Appétit
Rachel Karten, Associate Director of Social Media, Bon Appétit
Paulie Dibner, Director of Editorial Operations, Condé Nast Traveler
Mayer Rus, West Coast Editor, Architectural Digest
Whembely Sewell, Executive Editor, them.
Mark Anthony Green, Special Projects Editor, GQ
Benjy Hansen-Bundy, Senior Associate Editor, GQ
Jeffrey Tousey, Social Media Director, Vanity Fair
Chris Legaspi, Menswear Editor,

Vanity Fair
3rd Annual Picnic at The Park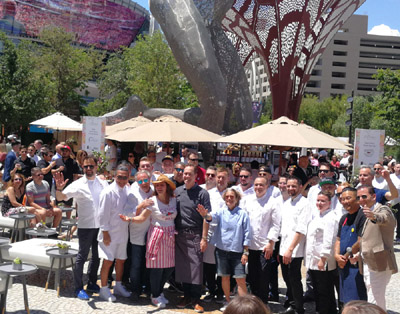 The third annual Picnic at The Park where some of the most notable chefs in the industry including Jean-Georges Vongerichten, Michael Mina, Masaharu Morimoto, Roy Choi, Bryan and Michael Voltaggio, Susan Feniger, Julian Serrano, Shawn McClain, and MGM Grand executive pastry chef Florent Cheveau came together to offer creative twists on classic al fresco dining along with carefully paired wine curated by Master Sommelier Jason Smith, cocktails by Mixologist Craig Schoettler, and a variety of beer. The outdoor dining and entertainment district was stocked with each chef's creation including sweet corn from Masaharu Morimoto, Japanese wagyu Thai beef salad from Jean-Georges Vongerichten, beef short ribs from Bryan and Michael Voltaggio, tandoori kampachi with butter chicken oysters from Michael Mina, apricot lacquered jidori chicken from Shawn McClain, and boquerones en vinaigrette from Julian Serrano, among other delectable options.
About Bon Appétit
Bon Appétit is where food and culture meet. The award-winning No. 1 food lifestyle brand covers food through the lens of cooking, fashion, travel, technology, design, and home. As the leading arbiter of taste, its home-grown talent and tireless dedication to recipe testing separates it from the competition by miles. Bon Appétit has been named to Advertising Age's A-List for eight consecutive years, including Magazine of the Year 2013 and 2017, Brand of the Year 2015, and Digital and Video recognition in 2019, and has been named to Adweek's Hot List every year since 2012, including Hottest Food Magazine in 2013, 2017 and 2018. Bon Appétit has also been nominated for 32 National Magazine Awards in the past six years, including wins in 2014 for General Excellence and Photography, in 2017 for General Excellence, and in 2019 for Social Media. For more, visit www.bonappetit.com.
About the Las Vegas Convention and Visitors Authority
The Las Vegas Convention and Visitors Authority (LVCVA) is charged with marketing Southern Nevada as a tourism and convention destination worldwide and also with operating the Las Vegas Convention Center. With nearly 150,000 hotel rooms in Las Vegas alone and more than 11 million square feet of meeting and exhibit space citywide, the LVCVA's mission centers on attracting ever increasing numbers of leisure and business visitors to the area. Download the virtual reality app, Vegas VR, to experience Las Vegas from your iPhone or Android by visiting http://www.vrtv.vegas/. For more information, go to www.lvcva.com or www.visitlasvegas.com.
Yoga With a View Returns for a Second Year of Free Classes at the Top of Topgolf Las Vegas
After class, enjoy Hideaway Pool and the Mimosa Summer Sundays poolside brunch.
Bring your hands to heart with gratitude as Topgolf Las Vegas and TruFusion stretch into a second year of Yoga With a View. Back by popular demand, this free yoga program takes place atop the fourth floor of the venue overlooking the Las Vegas Strip. The first 10 lucky yogis to the class will receive a free Topgolf yoga mat! Yoga With a View happens every other Sunday beginning Sunday, April 14 at 10 a.m. For a list of all the dates, visit www.topgolf.com/lasvegas.
 
Classes are open to all skill levels and are free and open to the public. Class size is limited on a first come, first serve basis and all yogis are required to bring a yoga mat and towel to class. Quench your thirst at the rooftop bar as they pour specialty drinks before, during and after class so that guests can enjoy their beverages while practicing their tree pose. Guests must be 21 years or older to participate in the class.
 
After class, lounge around at Hideaway Pool while enjoying their Mimosa Summer Sundays poolside brunch menu and $5 mimosas and bloody Marys. Hideaway Pool is free and open to the public. Guests must be 21 years or older.
 
About Topgolf Las Vegas
Topgolf Las Vegas operates daily from 9 a.m. to 2 a.m. Bay pricing starts at $32 per hour for up to six players and varies depending on bay location and time of day. Nevada locals receive a 25 percent discount on bay time. General admittance into Topgolf is free of charge. For cabana and VIP reservations, please contact lasvegasevents@topgolf.com. For more information, visit www.topgolf.com/lasvegas or call (702) 933-8458. Follow Topgolf Las Vegas on social media at facebook.com/topgolflasvegas or @topgolf.


Jimmy Kimmel's Comedy Club Will be an Intimate, Two-Story Venue Featuring Curated Acts Nightly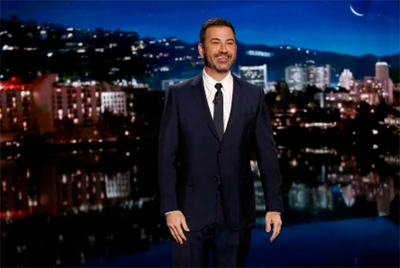 Jimmy Kimmel Partners With Caesars Entertainment To Open Comedy Club At The LINQ Promenade Spring 2019
In partnership with Caesars Entertainment, the new club will showcase comedians ranging from up-and-coming talent to household names curated by Kimmel and his team in a venue designed by Jimmy and his comedian friends. 
"Building a club like this in my hometown is a dream come true" said Kimmel, who grew up in Las Vegas. "I've done extensive research, consulting with veteran comics to create the ideal venue for comedians and comedy lovers.  My aim is to capture the spirit of classic Vegas with late night shows, surprise guests, live music, memorabilia from my career and food that will rival the finest restaurants in town.  Every comic who plays this club will get first-class treatment.  I am obsessing over every detail to make this the most comedy-friendly club in the world."
At 8,000 square feet, the venue will be the optimal setting for both comedy talent and the audience, with an expandable showroom that seats up to 300 guests.  The club will be open seven nights a week, with a bar open daily and shows offered nightly.
"We are elated by the opportunity to collaborate with Jimmy Kimmel on his first and only comedy club," said Jason Gastwirth, president of entertainment for Caesars Entertainment. "As the leader in establishing iconic residencies in Las Vegas, we are creating this club to be an innovative and exceptional live comedy venue. Of course, Kimmel's longtime Las Vegas affinity means he understands the city and what audiences want to see. Together, we look forward to delivering a top-quality comedy experience on the Las Vegas Strip."
Caesars Entertainment is known for revitalizing the modern era of entertainment in Las Vegas with its record-breaking headlining residencies at The Colosseum at Caesars Palace and Zappos Theater at Planet Hollywood Resort & Casino. The Colosseum has offered a diversified, top-flight comedy lineup since introducing Jerry Seinfeld in 2003, leading to other top comedians in the venue including Sebastian Maniscalco, Steve Martin and Martin Short, Jim Gaffigan and Jeff Dunham. The company has consistently been at the forefront of entertainment and has set a high standard for Las Vegas, one that has forced others in the industry to follow. As a result of Caesars Entertainment's innovation and impressive lineup, the company was recognized as the third-largest promoter of live entertainment worldwide by Billboard Magazine in 2016 and 2017.
"Jimmy Kimmel's Comedy Club will bring yet another unique experience to The LINQ Promenade, thus rounding it out to be the epicenter for dining, retail and entertainment on the Las Vegas Strip," said Shaun Swanger, senior vice president of attractions, retail and leasing for Caesars Entertainment.
The latest addition to The LINQ Promenade, Jimmy Kimmel's Comedy Club will be located across from Brooklyn Bowl, and near the High Roller – the largest observation wheel in the world.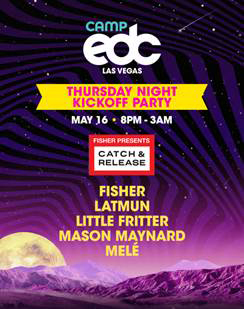 Grammy-Nominated Producer, Fisher, to Play at Camp EDC Kickoff Party Ahead of EDC Las Vegas 2019
Camp EDC will unveil new experiential activities and improved amenities to the grounds
Passes for Camp EDC are available for purchase here
Insomniac has announced Fisher's Catch & Release, headlined by Fisher himself, will host Camp EDC's Thursday night kickoff party ahead of EDC Las Vegas 2019. For the second year in Electric Daisy Carnival (EDC) Las Vegas history, attendees can create their home away from home at the Las Vegas Motor Speedway as the Camp EDC experience returns, offering a convenient four-night stay located directly next to North America's largest dance music festival. Alongside the Grammy-nominated producer, Latmun, Little Fritter, Mason Maynard, and Melé will also take the stage throughout the night during extended kickoff party hours, performing exclusively for Headliners taking part in Camp EDC.
The ultimate, immersive camping experience begins on Thursday, May 16 at 12 p.m. Offering extended check-in times with a revised entrance plan to include additional staff and entrance lanes will create a quick and enjoyable arrival to Camp EDC. Campers can also look forward to a stronger power grid, more bathrooms and showers, an improved site layout, additional way finding and more. Inside the Mesa, the bustling hub of entertainment and amenities, dynamic new structures and a new lineup of activities will debut for campers to enjoy all weekend long.   Headliners will once again have access to the Oasis Pool, featuring drinks, special guest DJ sets, and tropical vibes all day long. More information on the official Camp EDC pool-party lineups will be announced soon.
Camp EDC offers an all-inclusive community experience for festivalgoers with the option to choose amongst a variety of lodging options including Moon Glow Camping, Desert Rose Premier camping, and RV Camping. All tent camping options are fully closed, lockable, dust-controlled ShiftPod2 structures with comfortable artificial grass flooring, air conditioning, interior lighting, 4-port USB strips, access to all of the camping amenities and one vehicle pass. Camping packages are available for purchase on the EDC Las Vegas Camping website.
As all campers are required to have an EDC Las Vegas festival pass in addition to their camping pass, tickets and layaway plans are available for purchase at LasVegas.ElectricDaisyCarnival.com/tickets/.  
Stay tuned for more exciting EDC Las Vegas 2019 details and announcements at ElectricDaisyCarnival.com. Follow EDC Las Vegas on Facebook, Twitter, and Instagram.
Legendary Reggae Artists Sly & Robbie, Mykal Rose and Don Carlos Bring their Island Rhythm to the 18th Annual Reggae in the Desert

Las Vegas' largest reggae festival Reggae in the Desert returns to the Clark County Amphitheatre on Saturday, June 8 for its 18th year. For one day, Downtown Las Vegas embraces the Caribbean lifestyle with island-inspired food and craft vendors as well as live performances from top reggae artists such as headliners Sly & Robbie alongside legendary reggae superstar Mykal Rose as they perform the "Favored Sounds of Black Uhuru" and Don Carlos. Other performances include Yellowman, Alborosie, Jesse Royal, K'Reema and ST1.
Often referred to as reggae's longest lasting production team, Sly & Robbie estimated to have played on or produced more than 200,000 songs. The rhythm section of drummer Lowell Dunbar (nicknamed Sly after Sly Stone) and bass guitarist Robert Shakespeare started working together in the mid 1970s, after having established themselves separately on the Jamaican music scene. In the early 1990s, they introduced a novel sound with the hits "Bam Bam" and "Murder She Wrote" by Chaka Demus & Pliers. Chaka Demus' rough DJ vocals were matched with Pliers' sweet, melodic, soul-influenced singing, this unusual vocal pairing was championed by Sly & Robbie. This formula has since been used great success by the likes of Shaggy, Shabba Ranks, Maxi Priest and others. This predates and may have influenced the recent trend in some rap music where a song's "hook" or chorus is sung by a guest, while the verses are rapped. Far from restricting themselves to the Jamaican scene, they have been one of pop music's most sought after rhythm sections, playing for and producing superstars as Bob Dylan, Mick Jagger, The Rolling Stones, Grace Jones, Joan Armatrading, Gilberto Gil, Joe Cocker, Serge Gainsbourg, Simple Red, Michael Franti, Sting, Khaled, Tricky, Doug E. Fresh, Carlos Santana, Sinead O'Connor and many more.
For more than 25 years, Mykal Rose has been recording and performing his brand of militant, hardcore Jamaican music to the delight of reggae fans around the world. As a solo artist, with Black Uhuru, and back as a solo artist, the "Ruff" Rose has achieved great success throughout his career, even as different musical styles have phrased in and out of popularity. Perhaps his highest recognition came in 1984 when Mykal Rose and the other members of Black Uhuru won reggae's first Grammy Award for the album Anthem. Rose was at the top of his game when he parted ways with Black Uhuru, with the intention of redefining his musical direction as a solo artist. In the early 1990s, Rose suddenly appeared on the scene with new musical material and Jamaican singles produced by Sly & Robbie and three albums released in Japan.
Sweet-voiced vocalist and composer Don Carlos, born Euvin Spencer, has had his greatest success singing with Black Uhuru, the reggae trio he formed in 1974 with two friends Rudolph Dennis and Derrick "Duckie" Simpson from the Waterhouse district of Kingston. Carlos recorded only one single with his group, leaving to pursue a solo career and to perform with a band, Don Carlos and Gold. Sixteen years later, he returned and joined Dennis and Simpson to resurrect the original trio. Their first album together Now release in 1990 helped Black Uhuru to recapture the popularity they enjoyed in the 1970s and 1980s, though Carlos' involvement with the trio was brief. Shortly after helping Dennis and Simpson to record a second trio album Iron Storm, Carlos resumed his solo career.
Doors open at noon and the event concludes at 11 p.m. Early Bird general admission tickets are available now and are $19.99 until the end of March. General admission tickets go on sale April 1 and start at $29.99, $35 day of show. Merchandise packages are available starting at $39.99 and include a ticket to the festival, one event poster, one event t-shirt and are available online through June 4. Only cash is accepted at the door for tickets on the day of the show. All seats are general admission and available on a first-come, first-served basis. No re-entry is permitted. Reggae in the Desert is a rain or shine event, no refunds will be issued. To purchase tickets online, visit https://www.eventbrite.com/e/reggae-in-the-desert-tickets-58614689113?aff=PRplus. For a complete list of performance times and additional information, visit the event website at www.reggaeinthedesert.com.
Vendors in the Caribbean Islands Vendor Village will have a wide assortment Caribbean-style food including jerk chicken, peas & rice and fried plantains. In addition to water and non-alcoholic refreshments, domestic and imported beers will be available. Various exhibits and Caribbean-inspired vendors will also be on site. ATMs are available.
Blankets for lawn seating are permitted, as well as one unopened/factory sealed bottle of water per person, still cameras (no video) and sunscreen. No weapons (with or without permit) are allowed.  Other forbidden items include blow horns, balloons, umbrellas, lawn chairs, squirt and water guns, or video equipment.  No consumption of any illegal substances on festival grounds. No video equipment, unauthorized vending, concessions, merchandise, or promotions literature. 
Psycho Swim Kicks Off PSYCHO LAS VEGAS at DAYLIGHT Beach Club with the Pool's First-Ever All-Day Music Takeover Thursday, Aug. 15 Psycho Music Fest Full Event Lineup Announcement Scheduled for Thursday, April 11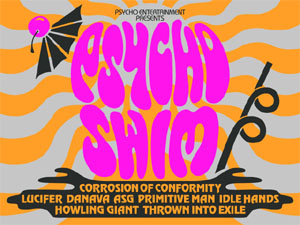 Fans of one of the nation's top music festivals for all that is rock 'n' roll, PSYCHO LAS VEGAS, can soak it up a day early with Psycho Swim, the ultimate live music pool party at DAYLIGHT Beach Club at Mandalay Bay Resort and Casino Thursday, Aug. 15. This intimate event is curated with all things PSYCHO LAS VEGAS fans have come to love, featuring bands both new to the festival as well as classic Psycho fan favorites: Corrosion of Conformity, Lucifer, Danava, ASG, Primitive Man, Idle Hands, Howling Giant and Thrown Into Exile. Tickets start at $35 (not including fees) and are on sale now at VivaPsycho.com and AXS.com.  
 
The festival's new location at Mandalay Bay brings enhanced levels of entertainment to PSYCHO LAS VEGAS, including the daylong Psycho Swim pool party at DAYLIGHT Beach Club. Alt-metal veterans Corrosion of Conformity bring their mix of punk turned bluesy metal to the festival hot off the heels of 2018's No Cross No Crown, which saw mainstream play as the album reached Billboard's Top 100.  Heavy rockers Lucifer led by frontwoman Johanna Sadonis and now with multi-instrumentalist Nicke Andersson are reaching new heights as they bring their tour to the U.S. following a successful European run and release of their second studio album, aptly titled Lucifer II. Psycho Las Vegas also brings back hard rockers Portland's Danava; stoner metal band ASG; apocalyptic Denver band Primitive Man; and Nashville's Howling Giant. Portland's Idle Hands and Los Angeles' Thrown into Exile join the PSYCHO LAS VEGAS lineup for the first time.
 
Doors for Psycho Swim at DAYLIGHT Beach Club open at 11 a.m., and the show starts at noon. Early bird ticket sales start at $35 (not including fees) and will increase to $45 (not including fees) following the first 1,000 tickets sold. Guests must be 21 years and older. Tickets are on sale now and can be purchased at VivaPsycho.com and AXS.com. Those with the sold-out High Roller passes will enjoy cabana rentals at Psycho Swim.
 
The full festival lineup for PSYCHO LAS VEGAS will be announced Thursday, April 11 at 10 a.m. with additional events forthcoming. While the highly coveted Psycho Special and VIP High Roller passes quickly sold out, three-day General Admission tickets at Tier 1 pricing for $249 (not including fees) are available and on-sale now. Tickets to Psycho Swim must be purchased separately. Discount room rates at Mandalay Bay and various MGM Resorts hotels are available through this link.
 
About PSYCHO LAS VEGAS
PSYCHO LAS VEGAS is the premier vacation-destination music festival in the U.S. for those who worship all that is rock 'n' roll. After three award-winning years housed under the confines of the Hard Rock, America's rock 'n' roll bacchanal is moving to the Mandalay Bay Resort and Casino through an exclusive partnership with MGM Entertainment, and will usher in a new era of spectacle, performance and production. This milestone accomplishment for the 7th edition of the event will ravish the senses across four stages including the newly renovated Events Center, the iconic House of Blues, the Mandalay Bay Beach and a takeover of the old-school Vegas-style Rhythm & Riffs Lounge in the very center of the casino floor. In 2019, Psycho is rebooting America's conception of what a festival can be, on its own terms and with its signature mix of grit and grandeur. For more information or to purchase tickets, visit VivaPsycho.com. Connect socially on Facebook and Instagram @PsychoLasVegas.
 
MANDALAY BAY
Mandalay Bay Resort and Casino is set on 120 lush acres featuring Mandalay Bay Beach, a tropical pool paradise with real sand. The Mandalay Bay Events Center, award-winning restaurants, exhilarating entertainment, unique shopping, Shark Reef Aquarium and the recently expanded 2-million-square-foot Mandalay Bay Convention Center combine to make Mandalay Bay a distinctive Las Vegas resort destination. The resort offers three distinct hotel experiences: Mandalay Bay with 3,211 luxurious rooms and suites reflecting a modern tropical ambiance; Four Seasons Hotel, a AAA Five Diamond hotel offering 424 rooms and suites; and the luxury all-suite Delano Las Vegas.  Mandalay Bay is owned by MGM Resorts International (NYSE: MGM). For more information and reservations, visit mandalaybay.com, call toll free at (877) 632-7800 or find us on Facebook and Twitter.
NEON MUSEUM TO HOST TIM BURTON EXHIBITION
Exhibition to Open October 2019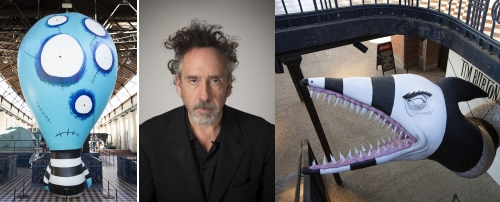 For the first time in nearly a decade, renowned American film director, producer, artist, writer and animator Tim Burton will stage an exhibition of his original fine art in the United States. Installed at the Neon Museum in Las Vegas, "Tim Burton @ the Neon Museum" will be staged at multiple locations: the museum's outdoor Boneyard exhibition space, in its North Gallery and at the City of Las Vegas' Boneyard Park across from the museum's visitor's center. The exhibition will comprise a combination of new work as well as previously exhibited pieces and will be on view from October 15, 2019, through February 15, 2020.

Created to take advantage of the museum's unique open-air exhibition spaces, the large-scale installation works will be integrated with the museum's collection. Burton intends for the exhibition to serve as a retrospective of his own creative history, as well as a celebration of his affection for the Neon Museum. Conceived as a collaboration with the museum, it will be genuinely site-specific and unlike any other exhibition Burton has ever staged.

"To say we're flattered that Mr. Burton has chosen our museum for this exhibition would be an understatement," said Rob McCoy, president and chief executive officer, Neon Museum. "But when you think about it, Tim is one of the few artists who can match the great imagination of Las Vegas."

Credited with bringing the first worldwide attention to the Neon Museum's collection in his film Mars Attacks! (1996), Burton's exhibitions have drawn millions of patrons around the world in cities such as Melbourne, Los Angeles, Paris, Prague, Tokyo, São Paulo and Mexico City.  His exhibition at MoMA in New York City drew over 800,000 visitors, making it the third most attended exhibition ever.
HELP of Southern Nevada's celebrated Derby in the Desert with a Twist of Lime!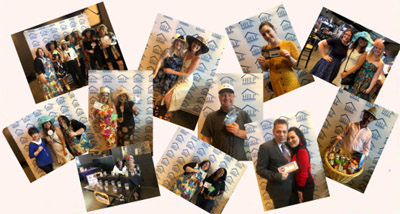 HELP of Southern Nevada celebrated Derby in the Desert on May 4, at MacKenzie River Pizza inside City National Arena. The event included signature cocktails, delicious bites and an amzing door prize. As well as a best hat contest.
HELP of Southern Nevada was started by the Junior League of Las Vegas and was incorporated in 1970. It is a 501 (c) (3) organization that has grown exponentially since the inception, from an organization that served fewer than three hundred people a year, to one that will serve tens of thousands unduplicated people in a fiscal year.
HELP of Southern Nevada responds to the changing needs of our growing community. We strategically expand our programs and refine our service delivery systems to better serve the poor, the homeless and those in crisis who come to us as a place of last resort. We pride ourselves on being 100% local and 100% accountable and engaging other organizations through collaboration to achieve maximum impact with the services we provide and the clients we serve.
3rd Annual Wine Woman & Shoes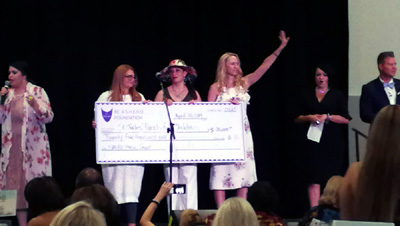 St Jude's Ranch for Children "Wine Women & Shoes" hosted it's 3 rd Annual benefit honoring Linda Faiss on Sunday, April 28th. The event started of with a Wine Tasting and Culinary Bites, Silent Auction and Best in Shoe Contest followed by an opening Performance, Brunch, honoree Presentation, Live Auction, Fashion Show and Winner announcements. Jason Feinberg served as emcee for the afternoon.
St. Jude's Ranch for Children wasn't a place so much as a dream in the mind of one well-meaning man. "What if we could build a place for neglected children?" He wondered. "How much good could we do?"
A lot!  For 50 years, St. Jude's Ranch has provided a safe, nurturing home with therapeutic residential treatment services to thousands of abused and neglected children in Nevada. St. Jude's Ranch has made and continues to make a difference by creating new lives with new hope for these children.
It all began with Father Jack Adam, an Episcopalian priest, who envisioned a place where neglected children could feel loved. He named the place after St. Jude, the Patron Saint of Desperate Causes. At first, Father Adam's project seemed to be one of those desperate causes, but that changed in 1966 when several members of the community stepped in to help.
Claudine and Shelby Williams assisted with fundraising and organized a successful gala called the "Nite of Stars."  With the help of Forrest Duke, the entertainment columnist at the Las Vegas Review Journal, they convinced stars including Jack Benny, Shecky Greene, Bob Hope and Frank Sinatra to perform. Held November 15, 1966, at the Riviera Hotel, the event was a great success, raising more than $30,000.
Alvin Wartman, an attorney in Boulder City, persuaded City fathers to provide 40 acres of land for a campus. The Sisters of Charity, an order of nuns based in Bristol, England, agreed to care for the children. Builders, contractors and tradesmen offered to help develop the property.
St. Jude's Ranch for Children was instituted in 1966, construction began in 1967 and later that year, Eddie – a boy from Elko, Nevada – became the first resident. The Ranch wasn't big or fancy, but the kind people of Southern Nevada quickly embraced the organization and its mission.
The St. Jude's Ranch Women's Auxiliary was established and became the largest and most active support group in the Las Vegas area with more than 300 members. Publicity that had surrounded the Nite of Stars helped bring new supporters to the Ranch family.
Under the leadership of Father Herbert Ward, Executive Director from 1970-2000, St. Jude's Ranch became one of Southern Nevada's most visible and successful nonprofit organizations. Over time, the organization grew and expanded its programs into two locations in Las Vegas, offering related services such as housing for homeless families and singles, employment and education assistance, sibling preservation for families separated in foster care and family support services to provide caregivers skills and resources they need before children are removed from the home.
Today, our campus is a community landmark and an important part of life in Boulder City. Not only do we continue to serve the needs of abused and neglected children and young adults in Southern Nevada, we give tours of our campus, maintain a Thrift Store that is open to the public seven days a week and conduct weddings in our beautiful chapel.
Crossings and New Crossings, our transitional living programs for homeless youth and families, and Child Focus, our sibling preservation program, are both located in Las Vegas.
Even though there have been changes over the years, St. Jude's Ranch has remained true to its mission: rescuing abused, abandoned and neglected children and providing a safe, nurturing and therapeutic home for them.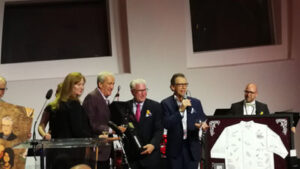 UNLVino, proudly sponsored by Southern Glazer's Wine & Spirits of Nevada since the event's inception, returned for its 45th year as Las Vegas' longest running wine and food festival. Benefitting the students of UNLV's Harrah College of Hospitality, this highly anticipated event returned for three incredible nights.
Bubble-Licous
Bubble-Licious, which is the first event in the UNLVino series, featured champagne, sparkling wines and award-winning restaurants from The Venetian and The Palazzo's outstanding collection.
UNLVino was confounded in 1974 by the William F. Harrah College of Hotel Administration and Southern Wine & Spirits of Nevada, now operating as Southern Glazer's Wine & Spirits. Over the past four decades, UNLVino has raised several million dollars for scholarships and other academic developmental needs of UNLV students. UNLVino is differentiated through unparalleled, hands-on student experiences at all levels of even planning, execution and promotion, as well as the impactful funds raised each year – all testaments to the celebratory weekend's broader purpose – scholarship.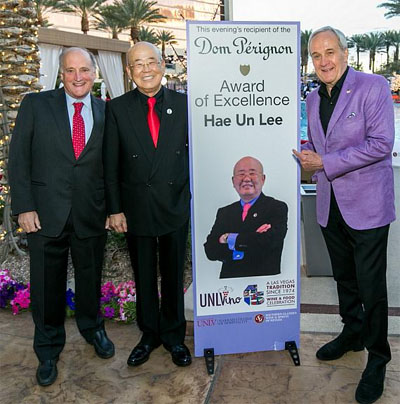 Night two officially open the evening celebration, with traditional Japanese drummers, Japanese swordsmen, themed characters and UNLV Rebel Girls paraded through the resort's casino and led guests to the entrance of the event. Japanese warriors with samurai swords performed alongside the traditional Japanese drummers. Guests also enjoyed the Great Tuna Cutting by Naked Fish's of the 300-lb tuna, a celebration that has come to be known by guests of Sake Fever. Following the ceremony, a DJ spun upbeat tracks alongside the evening's emcee, Ron Cabildo, while attendees worked their way around the beautiful resort pool under the beautiful Las Vegas sky to enjoy Japanese spirits, sake and more as well as Asian-inspired cuisine from restaurants in Las Vegas.
To further commemorate the evening, Michael Severino, Ian Staller and Larry Ruvo (all of SGWSNV), as well as Mr. Lee of Lee's Discount Liquors and Stowe Shoemaker of UNLV Harrah College of Hospitality, all took part of the Sake Barrel Ceremony, a tradition of the event since its inception. Following the ceremony, Severino, Shoemaker and a UNLV student of the UNLVino Class presented Mr. Lee with the Dom Pérignon Award of Excellence for his incredible contribution to our community.
Grand Tasting
UNLVino concludes on Saturday, April 13 with the Grand Tasting at The Mirage Events Center. This final event honored Nicole Brisson of Eataly Las Vegas and featured premium selections of wine, spirits, craft beer and other beverages and over 20 award-winning restaurants, as well as special performance  by Legends In Concert.
Vanderpump Cocktail Garden Officially Debuts at Caesars Palace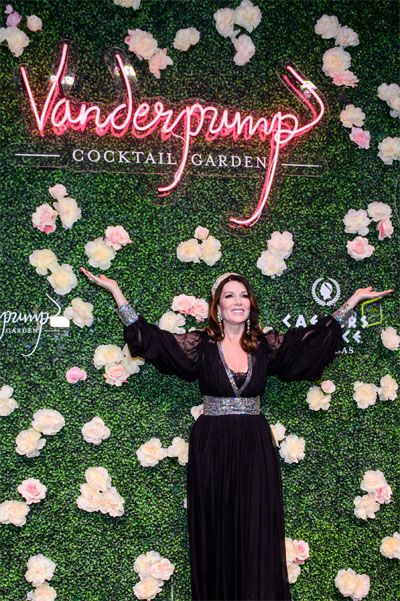 Caesars Palace became "Lisa's Palace" this past weekend as the resort celebrated the grand opening of Vanderpump Cocktail Garden with television star and restaurateur Lisa Vanderpump. Vanderpump Cocktail Garden is the newest addition to the iconic Los Angeles-based Vanderpump empire and offers exclusive cocktails and bites, all in a garden oasis setting.
anderpump was joined by some of her famous friends for a star-studded opening, including Camille Grammer, Lance Bass and the cast of "Vanderpump Rules." In true Vanderpump-fashion, Caesars Palace's iconic fountains were turned pink and all of the resort's signature roman statues were adorned with pink roses in homage to the newest member of the Caesars Palace family.
It is such an honor that Caesars Palace asked us to partner with them on this venture- we were thrilled to become part of the Caesars Family," said Lisa Vanderpump. "We have created a unique, decadent space with a majestic feel where guests can relax in a sexy garden oasis. From the design and ambiance (featuring the incredible Nick Alain lighting, fixtures and furniture) to the selection of light bites and cocktails, I am proud of what we created and hope everyone will enjoy the experience as much as we do!"
With design inspiration from Vanderpump, husband Ken Todd, and designer Nick Alain, the stunning space welcomes guests with an indoor patio featuring an al fresco-style garden with 16-ft. olive trees and romantic lighting fixtures. The romance continues as the lounge inside elegantly fuses natural elements with industrial décor, including Lisa's signature feminine touch with contrasting masculine details. With plush seating throughout, and a space that transports guests into a decadent destination, Vanderpump Cocktail Garden is perfect for a casual gathering or big night out.
Vanderpump Cocktail Garden focuses on innovative craft cocktails including The Checkmate Bitch (Stoli hot vodka, Chacho jalapeno vodka, fresh pineapple, grapefruit liqueur, vanilla citrus, angostura bitters and pink peppercorns), Please Her, Caesar! (Vanderpump vodka, Rosé Champagne, blackberry, elderflower, lemon, aquafaba), and Matcha Matcha Man Vanderpump vodka, matcha, fresh mint, lemon, ginger liqueur, aquafaba). Favorites are sure to include the English Pimms Cup and the stunningly purple Giggy Tonic. Don't forget to end the night on a high note with a cocktail from the  'Naughty Nightcaps' portion of the menu.
Along with a diverse selection of beverages, the lounge also offers guests small bites, shareable plates and Instagram-worthy desserts. On the savory end, menu highlights include Ahi Tuna Tartare in Plantain Tacos (chili ginger citrus glaze, avocado, crispy capers), Grilled Cheese Tasting (whipped Brie & Gruyere, naan, thyme, Asian pear, rosemary ham), Roasted Red & Golden Beets with Goat Cheese, Lobster & Avocado Naan Flatbread and Provencal Phyllo Cigars (wild mushroom and walnut / sausage ham, and peppadew, green goddess crème fraîche). For those with a sweet tooth, you can't miss the Vanderpump Rosé Cake for Two (Rosé infused sponge cake, strawberry buttercream).
"We are incredibly proud to see this project and partnership with Lisa Vanderpump come to life," said Gary Selesner, regional president of Caesars Palace. "Vanderpump and her team together with our team have created an exceptional space that perfectly brings together the Los Angeles flair with the extravagance of the Strip, and we know it will quickly become a favorite of our guests."
Vanderpump joins Caesars Palace's eclectic lineup of celebrity restaurants including Gordon Ramsay HELL'S KITCHEN, Restaurant Guy Savoy, Pronto by Giada, Bobby Flay's Mesa Grill and MR CHOW. Vanderpump Cocktail Garden is open daily from 4 p.m.-2 a.m. Reserve your VIP package today, visit: vanderpump.uvtix.com. For more information, visit: VanderpumpVegas.com.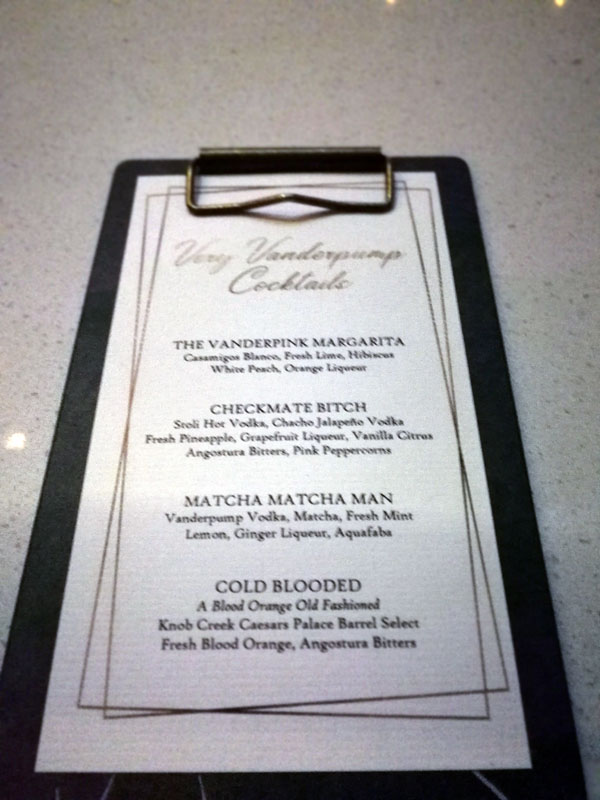 THE HIGHEST CONCENTRATION OF BAR OWNERS AND OPERATORS ATTENDED QUESTEX'S NIGHTCLUB & BAR SHOW 2019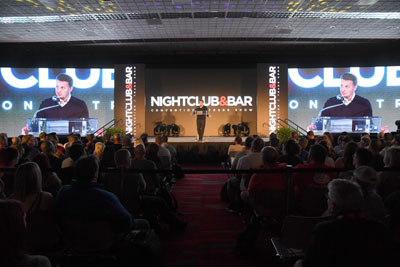 America's Largest Bar Expo celebrates 35 years in 2020 and returns to Las Vegas March 30 – April 1
Questex's 34th annual Nightclub & Bar Convention and Trade Show set records during 2019 delivering the highest concentration of bar owners and operators during the three-day convention at the Las Vegas Convention Center, March 25 – 27. North America's premier bar and nightlife industry conference and expo featured over 400 exhibitors, 82 conference sessions, the first-ever Live Bar, hosted by Bob Peters, and the inaugural F&B Innovation Conference – along with product launches, keynote sessions, bootcamps, certification sessions and a series of educational workshops.
"This year's Nightclub & Bar Show had a remarkable turn out, and I don't just mean in terms of attendance," said Paul Miller, CEO of Questex. "Our speakers brought an incredible amount of knowledge, energy and material to the conference sessions for attendees to apply to their businesses. In addition, the chefs and mixologists set the bar high for what professionals should expect to see in the future – and so did our exhibitors as they debuted new products and showcased the future of the industry."
In response to current trends and the growth in the industry, the 2019 Nightclub & Bar Show brought to the floor a Live Bar, hosted by Bob Peters of Creative Cocktails Consulting LLC. Attendees were treated to custom cocktails made on-site featuring new spirits and innovative technology such as Ripples Maker machine, which created custom designs on cocktails. In addition, the third edition of the F&B Innovation Center offered the first-ever Conference Series, led by Executive Chef and Owner of Duffified Experience Group, Brian Duffy. Attendees had the opportunity to interact with accomplished chefs from Food Network hit series such as Food Network Star, Guy's Grocery Games, Cutthroat Kitchen, Chef Wanted, The Great Food Truck Race, and Beat Bobby Flay, – along with FOX series Hell's Kitchen and Paramount Network's Bar Rescue while learning how to re-energize brands, find exciting ways to increase traffic and boost revenue, and mitigate the challenges presented by disruptors.
Leading this year's conference sessions were keynote speakers Jon Taffer, Jim Meehan and Tanisha Robison. With more than 80 sessions over the three-days, attendees had direct access to the industry's premier leaders allowing them to strengthen their brands and get ahead of the trends. Session highlights were "Understanding the Psychology Behind Guest Experiences," "Personalizing Your Bar Experience," "The Food Delivery Challenge," "Sustainability in Bars," "Secret to the Get the Restaurant/Bar You Want," and "Handling Special Dietary Needs."
On Tuesday, March 26, the expo floor opened with the hottest names in the food and beverage industry with a star-studded red carpet and ribbon cutting ceremony lead by Chairman of the Nightclub & Bar Show and star of Paramount Network's hit TV series Bar Rescue, Jon Taffer. Also spotted on the red carpet was former professional football player and cornerback, Mark McMillian of the Washington Redskins, and Vanderpump Rules star and TomTom partner, Tom Sandoval.
The spotlight shined on the last two days of the convention inside the exhibit floor where thousands of products spanning all facets of the industry: bar equipment, spirits, craft beer, alcohol-free beverages and mixers, furnishings, technology, food, venue equipment, glassware, décor, menu designs, social media, apparel, lighting and more lined the expo floor. New exhibitors to the 2019 Nightclub & Bar Show included Cannabiniers / Two Roots Brewing with the world's first de-alcoholized cannabis infused craft beer; Glyph debuting the world's first molecular commercial whiskey; and Cutting Edge Axe Throwing Builders featuring brand new axe throwing lanes, LED targets and customization options.
As the largest annual bar and nightlife convention, the 2019 Nightclub & Bar Show spanned throughout the city with offsite trainings, networking opportunities and nightlife events at Las Vegas' hottest venues and businesses including On the Record at Park MGM, Marquee Nightclub and Dayclub at The Cosmopolitan of Las Vegas, JEWEL Nightclub at ARIA Resort & Casino and Intrigue Nightclub at Wynn Las Vegas.
The Nightclub & Bar Show will celebrate a milestone year in 2020 with its 35th anniversary at the Las Vegas Convention Center March 30 – April 1. For updates throughout the year, visit www.ncbshow.com.