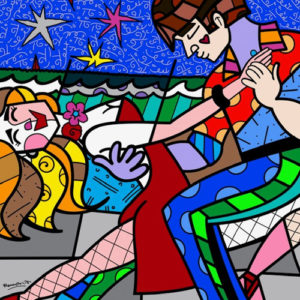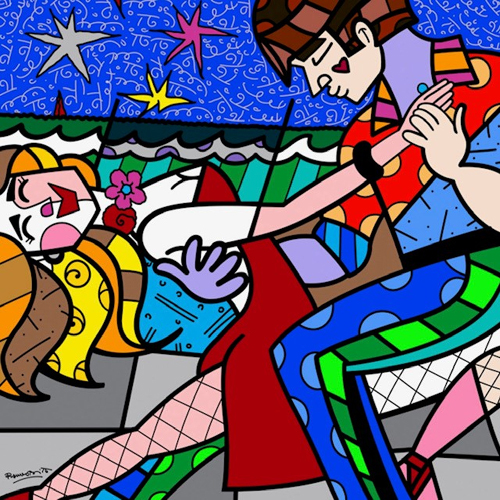 Las Vegas is sipping red…and white
UNLVino, proudly sponsored by Southern Glazer's Wine & Spirits of Nevada since the event's inception, returns for its 45th year as Las Vegas' longest running wine and food festival. Benefitting the students of UNLV's Harrah College of Hospitality, this highly anticipated event returns for three incredible nights.
Bubble-Licous
Thursday, April 11 | 7 – 10 PM at Keep Memory Alive Center
Tickets: $125 in advance | $150 at door
Guests will delight in unique champagne and sparkling wine selections while reveling in bites from a variety of Las Vegas restaurants.
Sake Fever
Friday, April 12 | 7 – 10 PM at Red Rock Casino Resort & Spa's Pool
Tickets: $75 in advance | $100 at door
Featuring a wide variety of sakes, Japanese spirits and cocktails, as well as Asian-inspired restaurants, Sake Fever has also become known for its annual carving of a 300-lb. fresh tuna, provided by Naked Fish's Sushi & Grill. 
Grand Tasting
Saturday, April 13 | 7 – 10 PM at The Mirage Event Center
Tickets: $125 in advance | $150 at door
Wine and food enthusiasts will indulge in a premium selection of wine, spirits, craft beer and other beverages as well as exceptional entertainment. Guests will also enjoy cuisine prepared by the Hospitality College students in addition to an extensive group of prestigious restaurants and chefs throughout Las Vegas.
Television star and restaurateur Lisa Vanderpump to open first Las Vegas venue serving cocktails, food and wine; set to open early 2019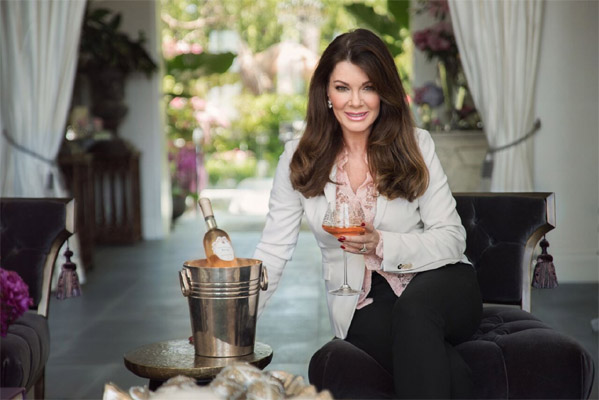 Lisa Vanderpump and Caesars Palace will partner to open Vanderpump Cocktail Garden, set to debut early 2019. Bringing a taste of Los Angeles to Las Vegas, the cocktail garden will take a page from Vanderpump's highly successful restaurants and lounges, Villa Blanca, SUR, Pump and Tom Tom.
"I have always loved Las Vegas –it has always been a dream of mine to see our brand in lights at the iconic Caesars Palace," said Lisa Vanderpump. "Vanderpump Cocktail Garden will combine the sexy atmosphere of our other establishments injected with the Vegas energy that brings millions of guests who visit year after year."
"Caesars Palace has a long history of working with notable names; from renowned chefs to legendary music icons—we're proud to now partner with Lisa Vanderpump to bring her first venture to Las Vegas," said Caesars Palace regional president, Gary Selesner. "We look forward to Vanderpump bringing Los Angeles flair combined with the extravagance of the Strip."
Marrying natural elements with industrial touches, Vanderpump Cocktail Garden will have an indoor patio welcoming guests upon arrival, transporting them to an al fresco-style garden with towering trees and romantic lighting. Inside, the romantic elements continue, including Lisa's signature touches of pink, with contrasting masculine details. The lounge area will feature booths as well as a full bar that focuses on craft cocktails, Vanderpump branded Sangria and Rosé as well as a carefully selected wine list. Small bites will be available to be shared or perfectly paired with libations.
Vanderpump Cocktail Garden is sure to be a Vegas hotspot, perfect for a casual gathering or for a big night out. Guests may even run into their favorite stars, including Lisa or cast members from her hit reality shows. The design inspiration for the space comes from Lisa, husband Ken Todd and creative director Nick Alain, who collaborated on their newest LA hit, Tom Tom. Vanderpump will be located in between The Colosseum and the entrance to The Forum Shops.
Jimmy Kimmel's Comedy Club Will be an Intimate, Two-Story Venue Featuring Curated Acts Nightly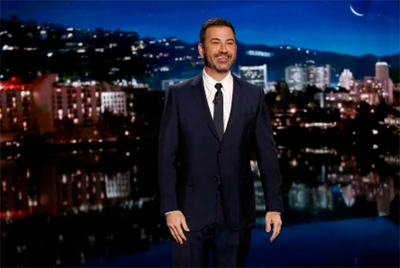 Jimmy Kimmel Partners With Caesars Entertainment To Open Comedy Club At The LINQ Promenade Spring 2019
In partnership with Caesars Entertainment, the new club will showcase comedians ranging from up-and-coming talent to household names curated by Kimmel and his team in a venue designed by Jimmy and his comedian friends. 
"Building a club like this in my hometown is a dream come true" said Kimmel, who grew up in Las Vegas. "I've done extensive research, consulting with veteran comics to create the ideal venue for comedians and comedy lovers.  My aim is to capture the spirit of classic Vegas with late night shows, surprise guests, live music, memorabilia from my career and food that will rival the finest restaurants in town.  Every comic who plays this club will get first-class treatment.  I am obsessing over every detail to make this the most comedy-friendly club in the world."
At 8,000 square feet, the venue will be the optimal setting for both comedy talent and the audience, with an expandable showroom that seats up to 300 guests.  The club will be open seven nights a week, with a bar open daily and shows offered nightly.
"We are elated by the opportunity to collaborate with Jimmy Kimmel on his first and only comedy club," said Jason Gastwirth, president of entertainment for Caesars Entertainment. "As the leader in establishing iconic residencies in Las Vegas, we are creating this club to be an innovative and exceptional live comedy venue. Of course, Kimmel's longtime Las Vegas affinity means he understands the city and what audiences want to see. Together, we look forward to delivering a top-quality comedy experience on the Las Vegas Strip."
Caesars Entertainment is known for revitalizing the modern era of entertainment in Las Vegas with its record-breaking headlining residencies at The Colosseum at Caesars Palace and Zappos Theater at Planet Hollywood Resort & Casino. The Colosseum has offered a diversified, top-flight comedy lineup since introducing Jerry Seinfeld in 2003, leading to other top comedians in the venue including Sebastian Maniscalco, Steve Martin and Martin Short, Jim Gaffigan and Jeff Dunham. The company has consistently been at the forefront of entertainment and has set a high standard for Las Vegas, one that has forced others in the industry to follow. As a result of Caesars Entertainment's innovation and impressive lineup, the company was recognized as the third-largest promoter of live entertainment worldwide by Billboard Magazine in 2016 and 2017.
"Jimmy Kimmel's Comedy Club will bring yet another unique experience to The LINQ Promenade, thus rounding it out to be the epicenter for dining, retail and entertainment on the Las Vegas Strip," said Shaun Swanger, senior vice president of attractions, retail and leasing for Caesars Entertainment.
The latest addition to The LINQ Promenade, Jimmy Kimmel's Comedy Club will be located across from Brooklyn Bowl, and near the High Roller – the largest observation wheel in the world.
Tickets are on sale now for Vegas Uncork'd May 9-12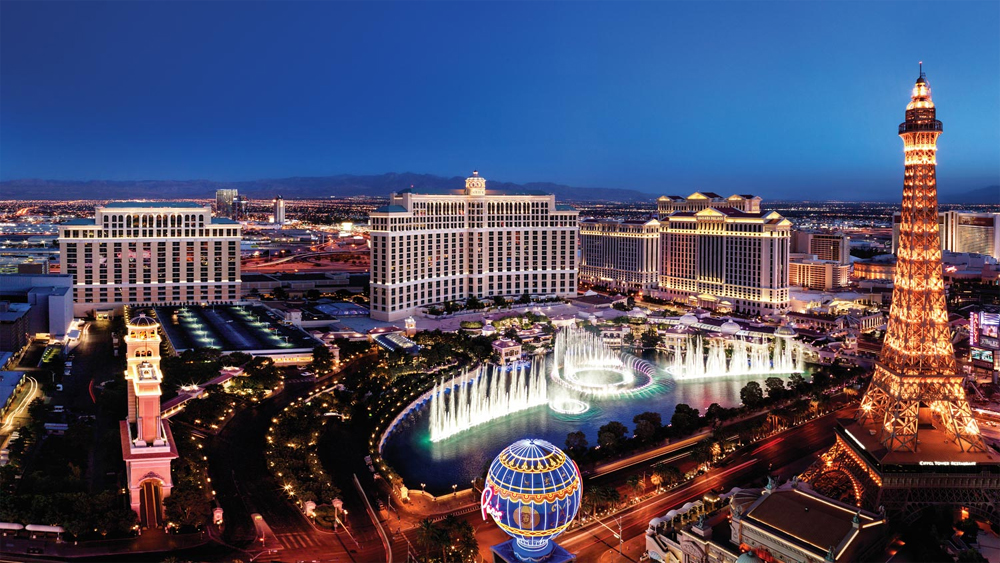 The 13th annual Vegas Uncork'd by Bon Appétit culinary festival will be back on the Las Vegas Strip May 9-12 with another talented lineup of celebrity chefs, restaurateurs, sommeliers and mixologists. Resort partners represented this year include Caesars Entertainment, the Cosmopolitan, MGM Resorts International and Wynn Las Vegas.
The 13th annual Vegas Uncork'd by Bon Appétit culinary festival will be back on the Las Vegas Strip May 9-12 with another talented lineup of celebrity chefs, restaurateurs, sommeliers and mixologists. Resort partners represented this year include Caesars Entertainment, the Cosmopolitan, MGM Resorts International and Wynn Las Vegas.
This year's "headlining" food figures include Roy Choi of Park MGM's Best Friend; Christina Tosi of the Cosmopolitan's Milk Bar; Gordon Ramsay and Guy Fieri, who operate several restaurants with Caesars; Lisa Vanderpump, the TV personality and restaurateur who will be opening a bar and lounge at Caesars Palace this spring; Masaharu Morimoto of Morimoto at MGM Grand; Guy Savoy of Restaurant Guy Savoy at Caesars Palace; Julian Serrano, chef of restaurants at Aria and Bellagio; and Nobu Matsuhisa, the name behind the Nobu restaurant and Nobu Hotel at Caesars Palace.
Popular annual components of Vegas Uncork'd such as the Grand Tasting at Caesars Palace and Picnic at The Park adjacent to T-Mobile Arena will return this year, while several new and notable events include Roses and Rosé with Vanderpump, the return of a celebrity poker tournament at Wynn, an interactive Chinese cooking demonstration at Wynn's five-star Wing Lei restaurant, a celebration of the cuisine of the Amalfi Coast at Costa di Mare and a roof deck pool part at NoMad at Park MGM hosted by restaurateur Will Guidara.
LAS VEGAS FILM FESTIVAL ANNOUNCES 2019 DATES AND ZAPPOS AS PRESENTING SPONSOR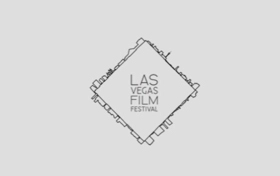 2019 Festival to take place over eight days
April 28 – May 5 in Downtown Las Vegas 
he 2019 Las Vegas Film Festival is scheduled to take place April 28 through May 5. Additionally, Zappos has signed on as a presenting sponsor of the eight-day Festival. While the majority of the Festival will take place in venues around Downtown Las Vegas, some events will be held at the Brenden Theatres and Palms Casino Resort, which has served as home to the Festival for the past two years.  
"We are thrilled to be working with Zappos, and that we are able to move the majority of the Festival back to Downtown Las Vegas, while still hosting some events at Brenden Theatres and the Palms," said Las Vegas Film Festival President Milo Kostelecky. "Additionally, moving the Festival to earlier in the year will allow us to host more events in outdoor venues downtown, enabling us to enjoy the beautiful spring weather in Las Vegas."
"The Las Vegas Film Festival has become a FUNdamental part of the downtown community, emphasis on 'fun,' and at Zappos, we look forward to it every year," said Tyler Williams, Director of Brand Experience at Zappos. "As a longtime supporter of the Festival, we're passionate about its mission of promoting and encouraging local filmmakers to think outside the box, and we're all about pushing creative boundaries!"
Festival leadership will continue to include Mike Plante (Captain of Strategy), Milo Kostelecky (President), Robin Greenspun (CineVegas President) and West McDowell (Programming Director).

Beautiful Stunning Performances by S.P.
NBT's mid-winter program begins with Yuri Possokhov's Firebird, the striking, animated tale of young Prince Ivan, his two loves and the sorcerer whose evil spell must be undone. George Balanchine's pretty-in-pink Raymonda Variations follows, with its indisputable charm and dazzling movement. Next is a pas de deux from Light Rain by Gerald Aprino. The NBT performance of this work is part of the Joffrey/Arpino Festival celebrating the lives Robert Joffrey and Gerald Aprino by having organizations nationally and internationally perform their works. Finally, NBT is honored to present Crane/ing, a World Premiere ballet by renowned choreographer Nicolo Fonte.
Prior to all performances, NBT will present Insights, an educational pre-performance discussion offering patrons an opportunity to further engage with the ballet, with special guests, multi-media presentations and more. Insights is free to all ticket holders and will take place in the Troesh Studio Theater, adjacent to Reynolds Hall, 45 minutes prior to curtain.
Have a group of 10 or more? Contact NBT Group Sales at (702) 243-2623 for information on priority seating, special discounts and exclusive experiences.

As a courtesy to our ticket holders, no children under 5 years of age are admitted to the performances.
Light Rain (pas de deux) is supported in part by an award from the National Endowment for the Arts.
Tickets now on Sale for One Night for One Drop at Bellagio Benefitting One Drop Foundation
The seventh annual One Night for One Drop event will take place at "O" Theatre at Bellagio Resort & Casino Friday, March 8, 2019. Tickets are on sale now for the one-night-only soirée benefiting One Drop, a world-renowned non-profit organization dedicated to providing access to safe water around the globe. The philanthropic event, imagined by Cirque du Soleil, will feature an exclusive performance that will take guests on an empathetic journey drawing inspiration from human connection, friendship, beauty, nature, love and loss.
Showcasing their highly regarded creativity, André Kasten and Leah Moyer are this year's writer-director team and their imaginative choreography can be seen in shows worldwide including Mystère and The Beatles™ LOVE™ by Cirque du Soleil. All funds raised during the extravaganza will directly assist with One Drop's humanitarian efforts as well as educational efforts throughout the Las Vegas valley.
"André and I are honored to be part of an event internationally known for being a transformative force in providing safe water and improving living conditions to those in need," said Leah Moyer, Writer and Director. "Because limited access to safe water impacts millions of people, we wanted to create a compelling performance that uniquely highlights real-world issues and relevant conflicts happening today."
Presented on the "O" stage, One Night for One Drop 2019 will feature a strong aquatic theme that incorporates water in ways audience members have never seen before. This year's storyline follows the main character, "Drop," throughout her life and showcases fundamental lessons that encourage change and hope for humanity. Portraying pivotal moments and tumultuous times, "Drop" personifies the idea that necessary change begins with One Drop.
André Kasten further explained, "When we were designing the theme of next year's performance, we wanted to produce a really creative and dynamic piece of art that also brings awareness to meaningful issues, in hopes of creating a brighter future for humankind."
Individual, tax-deductible All-Access tickets are available for $3,000 and include an exclusive pre-show cocktail reception and post-show party complete with special performances, gourmet food and premium wine and spirits. Individual VIP tickets are available for $1,500 and include admission to the post-show cocktail party. Show-only tickets start at $125. Sponsorship packages, VIP and individual tickets are available at onedrop.org/onenight or by calling 1-844-33-WATER.
Questex's Nightclub & Bar Media Group welcomes Jon Taffer, CEO of Taffer Dynamics, host of Paramount Network's hit television show "Bar Rescue," and entrepreneur as the chairman of the Nightclub & Bar Show.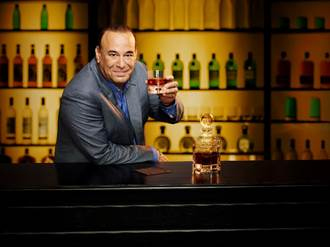 "For more than 30 years the Nightclub & Bar Show has revolutionized the nightlife and hospitality industry across the world. We are seeing the business of the industry rapidly change, and I am excited to come on board leading up to the NCB Show's 35th anniversary in 2020," said Nightclub & Bar Show Chairman, Jon Taffer. "This year's event will kick off the 35th anniversary campaign, which is bringing a new theme to the show – focusing on Promotions and Innovation. The opportunity to be part of an event that has such an impact in the industry has never been greater, and I look forward to working with the team and bringing elevated experiences to the show and attendees."
Taffer has been involved with the NCB Show for more than three decades after being one of the founding board members and President. During the 2019 Nightclub & Bar Show, Taffer will be on the exhibit floor shaking hands, presenting a 45 minute "Ask Jon" session on the Main Stage, and hosting interviews with vendors, offering listeners exclusive and behind the scenes content to the show.
The Nightclub & Bar Show returns to Las Vegas March 25 – 27, offering the world's largest gathering for bar, nightlife and beverage professionals in the industry. The event offers an extensive and comprehensive educational series alongside masterful speakers for industry professionals to gain insight on new trends and products, attend speaker sessions and network amongst the top professionals in the dynamic bar and nightclub industry. For those interested in attending the show or for more information, please visit www.ncbshow.com.
Alice (in Wonderland) with Full Orchestra, May 3 -5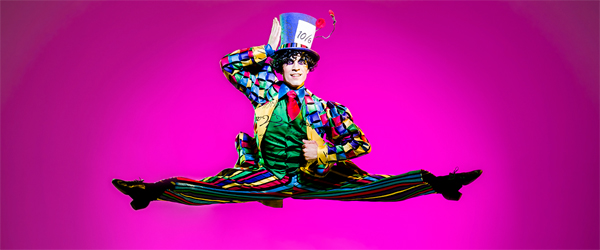 Tumble down the rabbit hole with Alice and into a colorful, madcap adventure through Lewis Carroll's outlandish tales. Filled with all your favorite characters, flamboyant and surreal, this over the top Wonderland features a bevy of movement styles, from traditional ballet to modern to hip hop. Don't be late for this very important date with Alice and all her eccentric friends.
Prior to all performances, NBT will present Insights, an educational pre-performance discussion offering patrons an opportunity to further engage with the ballet, with special guests, multi-media presentations and more. Insights is free to all ticket holders and will take place in the Troesh Studio Theater, adjacent to Reynolds Hall, 45 minutes prior to curtain.
Have a group of 10 or more? Contact NBT Group Sales at (702) 243-2623 for information on priority seating, special discounts and exclusive experiences.
As a courtesy to our ticket holders, no children under 5 years of age are admitted to the performances.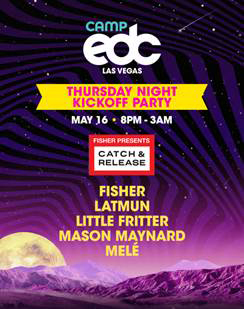 Grammy-Nominated Producer, Fisher, to Play at Camp EDC Kickoff Party Ahead of EDC Las Vegas 2019
Camp EDC will unveil new experiential activities and improved amenities to the grounds
Passes for Camp EDC are available for purchase here
Insomniac has announced Fisher's Catch & Release, headlined by Fisher himself, will host Camp EDC's Thursday night kickoff party ahead of EDC Las Vegas 2019. For the second year in Electric Daisy Carnival (EDC) Las Vegas history, attendees can create their home away from home at the Las Vegas Motor Speedway as the Camp EDC experience returns, offering a convenient four-night stay located directly next to North America's largest dance music festival. Alongside the Grammy-nominated producer, Latmun, Little Fritter, Mason Maynard, and Melé will also take the stage throughout the night during extended kickoff party hours, performing exclusively for Headliners taking part in Camp EDC.
The ultimate, immersive camping experience begins on Thursday, May 16 at 12 p.m. Offering extended check-in times with a revised entrance plan to include additional staff and entrance lanes will create a quick and enjoyable arrival to Camp EDC. Campers can also look forward to a stronger power grid, more bathrooms and showers, an improved site layout, additional way finding and more. Inside the Mesa, the bustling hub of entertainment and amenities, dynamic new structures and a new lineup of activities will debut for campers to enjoy all weekend long.   Headliners will once again have access to the Oasis Pool, featuring drinks, special guest DJ sets, and tropical vibes all day long. More information on the official Camp EDC pool-party lineups will be announced soon.
Camp EDC offers an all-inclusive community experience for festivalgoers with the option to choose amongst a variety of lodging options including Moon Glow Camping, Desert Rose Premier camping, and RV Camping. All tent camping options are fully closed, lockable, dust-controlled ShiftPod2 structures with comfortable artificial grass flooring, air conditioning, interior lighting, 4-port USB strips, access to all of the camping amenities and one vehicle pass. Camping packages are available for purchase on the EDC Las Vegas Camping website.
As all campers are required to have an EDC Las Vegas festival pass in addition to their camping pass, tickets and layaway plans are available for purchase at LasVegas.ElectricDaisyCarnival.com/tickets/.  
Stay tuned for more exciting EDC Las Vegas 2019 details and announcements at ElectricDaisyCarnival.com. Follow EDC Las Vegas on Facebook, Twitter, and Instagram.
NEON MUSEUM TO HOST TIM BURTON EXHIBITION
Exhibition to Open October 2019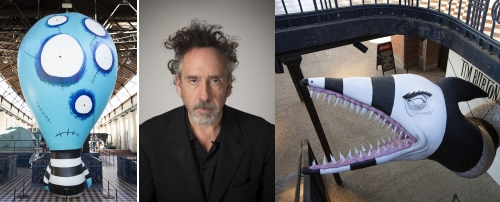 For the first time in nearly a decade, renowned American film director, producer, artist, writer and animator Tim Burton will stage an exhibition of his original fine art in the United States. Installed at the Neon Museum in Las Vegas, "Tim Burton @ the Neon Museum" will be staged at multiple locations: the museum's outdoor Boneyard exhibition space, in its North Gallery and at the City of Las Vegas' Boneyard Park across from the museum's visitor's center. The exhibition will comprise a combination of new work as well as previously exhibited pieces and will be on view from October 15, 2019, through February 15, 2020.

Created to take advantage of the museum's unique open-air exhibition spaces, the large-scale installation works will be integrated with the museum's collection. Burton intends for the exhibition to serve as a retrospective of his own creative history, as well as a celebration of his affection for the Neon Museum. Conceived as a collaboration with the museum, it will be genuinely site-specific and unlike any other exhibition Burton has ever staged.

"To say we're flattered that Mr. Burton has chosen our museum for this exhibition would be an understatement," said Rob McCoy, president and chief executive officer, Neon Museum. "But when you think about it, Tim is one of the few artists who can match the great imagination of Las Vegas."

Credited with bringing the first worldwide attention to the Neon Museum's collection in his film Mars Attacks! (1996), Burton's exhibitions have drawn millions of patrons around the world in cities such as Melbourne, Los Angeles, Paris, Prague, Tokyo, São Paulo and Mexico City.  His exhibition at MoMA in New York City drew over 800,000 visitors, making it the third most attended exhibition ever.
FOR THE FIRST TIME EVER, GLOBAL WINTER WONDERLAND ILLUMINATES LAS VEGAS WITH A SPECTACULAR HOLIDAY LANTERN FESTIVAL
Global Winter Wonderland, a spectacular lantern festival and multicultural theme park, celebrated its grand opening this weekend with Clark County Commissioner Susan Brager presenting a proclamation declaring Dec. 15 "Global Winter Wonderland Day" and Planet Hollywood headliner, magician Xavier Mortimer, wowing the crowd with some sleight of hand including magically lighting the 80 ft. Christmas tree!
Spanning more than 15 acres, Global Winter Wonderland features giant illuminated lanterns depicting scenes that include a Christmas holiday village and landscapes from around the world. Highlights include recreations of some of the world's greatest architectural achievements, including the Taj Mahal, the Eiffel Tower, Chichen Itza, and much more. The eco-friendly lanterns, some of which tower more than 50 feet high and span nearly 100 feet long, are illuminated with low voltage LEDs and fluorescent lights. The new family event of the holiday season also features numerous carnival rides and games, international cuisine, arts and crafts, photos with Santa, live entertainment, and celebrations of holiday traditions and various cultures from around the world. Global Winter Wonderland is open now through Jan. 20 in the north lot of the Rio All-Suite Hotel & Casino with free parking available.
For tickets and information, visit www.globalwonderland.com.