The Cat is Out of the Bag! Feline DNA Company Basepaws Lands Investments From Top Sharks Kevin O'Leary and Robert Herjavec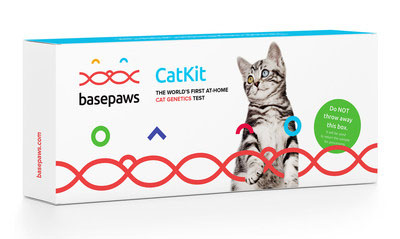 Basepaws, the first company to offer at-home feline DNA testing (think 23andMeow), today announced that it received $250,000 in investment on ABC's "Shark Tank" reality show. The claws came out (just a little) as the show's wealthy investor Sharks vied for a piece of the enormously promising biotech company. Investors Robert Herjavec and Kevin O'Leary ultimately agreed to a joint investment, with each contributing $125,000 in exchange for a 5% ownership share each.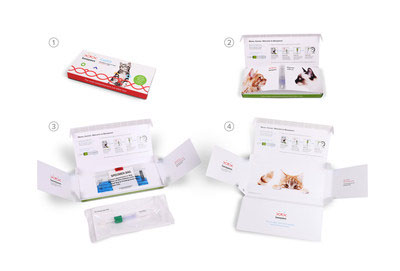 Basepaws CatKits offer cat lovers a fascinating window into their cats' origins and breed makeup. Even more important are the implications for cat health and the knowledge base of veterinary science. The reports are specifically designed to provide cat owners with a host of breed and genetic insights especially useful for mixed-breed cats.
"People love their pets, especially where health is concerned. And I loved the CEO – she has an incredible track record and a great story to go with it."
Basepaws founder Anna Skaya presented the Basepaws pitch to the panel of Shark Tank investors with the help of a larger-than-life mascot, Koko. Even O'Leary, who has previously indicated that he "hates cats" on the show, warmed up after hearing about Basepaws' business model.
"I'm not a cat guy, but I know a successful business when I see one," said O'Leary. "There's real intellectual property here — this company will be huge."
Basepaws recently teamed up with feline internet celebrity Castradamus to raise awareness for HCM, one of the most common feline genetic disease. The 28lb Maine Coon is the first cat in the Basepaws database to test positive for an HCM mutation. Armed with this type of genetic information, owners can make better choices to help their cats living longer, healthier lives.
As Basepaws expands the array of testing it offers and research continues, mainstream genetic testing will provide insight into a wide range of feline health issues and other mysteries. (If only it could tell you what your cat is thinking.)
"We've all seen the success of DNA tests for humans and dogs, but cat science is newer, and cats have always been somewhat of a mystery," said Skaya. "We want to help cat owners get to know their cats better and provide the best possible care through genetic testing."
About Basepaws

Los Angeles-based Basepaws is a pet genetics company that has developed the first consumer genetics test for cats. With a mission to improve the lives of cats everywhere and help foster stronger bonds between humans and their pets, Basepaws offers pet owners insights into their cat's unique background, including detailed information about breed, traits, health, and genetic markers for potential hereditary disease. With new data from each CatKit completed, Basepaws' database continues to provide new and valuable information into genetic correlations and cat-specific diseases.
For more information visit https://www.basepaws.com/
World Pet Association Adjusts SuperZoo 2019 Show Dates to August to Align With Seasonal Buying Cycles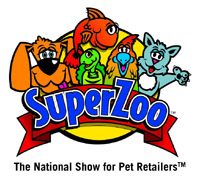 SuperZoo, the largest gathering of the pet industry in North America, announced a date change for the 2019 SuperZoo. After listening to feedback from pet professionals and reviewing post show research, SuperZoo will now host the community of over 20,000 pet professionals August 20-22 at Las Vegas' Mandalay Bay, with the show's highly acclaimed retailer education set for August 19. This date move will ensure that SuperZoo is positioned to serve the buying needs of industry retailers.
According to Tradeshow Executive, shows like MAGIC Market Week ASD Las Vegas and NY Now grew in size to cater to the growing demands of August retail buying trends. With this date shift, SuperZoo is well-aligned with holiday product launches and seasonal buying cycles, giving retailers the opportunity to be the first to see, touch and buy emerging product trends.
With more than 1,200 exhibitors and over 800 product debuts, retailers can source unique gear, pet technology, accessories and pet food and snacks that will allow them to differentiate themselves and compete in today's competitive market.
SuperZoo brings together over 20,000 pet professionals on an annual basis, boasting 36% more buyers than any other show in North America, for an annual opportunity to participate in the industry's largest professional learning forum. With more education sessions on and off the show floor than any other industry event, the new August dates allow retailers to stay on the leading-edge of emerging trends and business insights.
"SuperZoo's goal is to provide the most robust platform of product discovery, education and networking to ensure this hardworking, dedicated community is able to come together at a date that is most conducive to their business imperatives," said Jacinthe Moreau, WPA president. "Our commitment to serving the needs of the industry requires us to be vigilant, listen to feedback and take action when required. After several conversations and in-depth post show research analysis, we realized that hosting SuperZoo in August more efficiently matches the business goals and priorities of both brands and retailers. Armed with that information, we took immediate action and are pleased to make this industry-requested change."
"In visits with independent pet retailers across the country, our Community Relations team was able to gain valuable insights, and bring information back to our team to ensure the needs of industry retailers are being heard," said Mike Karsting, VP of Exhibitions. "I'm thrilled to be a part of an organization that cares, listens and is responsive to the concerns and feedback from our community— and I am pleased to announce this date shift ensuring success for our exhibitors and retailers."

SuperZoo registration is expected to open by January 2019. Visit superzoo.org to sign up to receive news, updates, industry insights and behind-the-scenes exclusives about SuperZoo.
Petcube - Interactive Pet Camera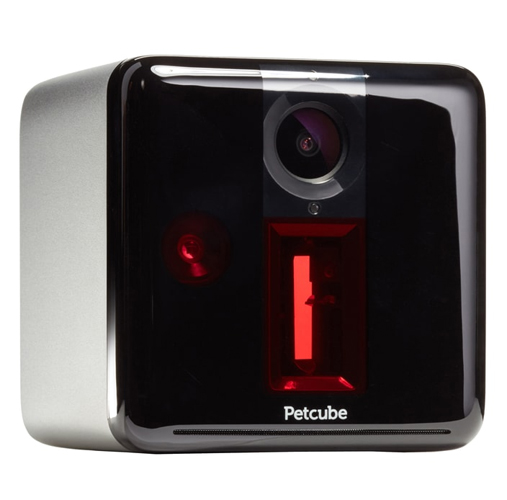 The Petcube Camera is a device which lets you check in via video and audio with your pets, while you're away from home. But the Petcube is far more than a simple pet monitor.
The Petcube interactive wi-fi pet camera is truly interactive: It has a laser 'toy' built in, which can be remotely activated to play with your pets while you are away. There is also two-way audio: You can speak to your pets and hear them. A significant part of the Petcube experience, is the Petcube app for both Android and Apple phones. This is not only how you interact with your pet, but it also provides a powerful social networking tool. Via Petcube Care, your pet's activities can be recorded on Petcube video and viewed at your leisure.

Specs: The Petcube plugs into the mains power, and uses WiFi to connect to the rest of the world. It ships in a neat 4-inch aluminum cube with a black plastic face that shields the camera and laser. The camera offers 720p HD and offers a wide angle 138-degree lens so you should" be able to see your pet in its main room.
Laser Pointer: The laser is a mere 5 milliwatt model, so there's no risk of singe marks on your cat or dog, but by dragging your finger across the smartphone screen, you can guide the laser across the floor or up a wall for the pet to play with as a laser toy, helping coax them out of destructive behavior.
Access Control: Users can share access to the camera and app with family, allowing them to play with the pets too – and there's a special Petcube social media site where owners can gather and show off their pets in action. That public mode may be not for everybody regarding privacy, but it is there.

Pros:
Excellent video quality
Unobtrusive design
Multi-purpose app
Barking and movement alerts

Cons:
Erratic laser
Non-adjustable camera
The other great use is for animal shelters and establishments such as cat cafes. Petcube works with a number of shelters across the US, and it's nice that you're able to help keep the animals entertained. Even if you don't have a Petcube of your own, you might enjoy the app just to be able to play with and observe animals from around the world.