The hip and trendy SUR in West Hollywood has launched a new weekend brunch menu.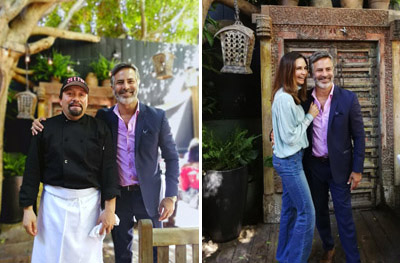 For over a decade, SUR has reigned supreme on Robertson as the hottest spot in West Hollywood. Lisa Vanderpump's Sexy Unique Restaurant has since skyrocketed in popularity thanks to the owner's appearance on "The Real Housewives of Beverly Hills" and then it's own spin-off "Vanderpump Rules." Up until recently, you had to wait until the evening hours to visit SUR but now you can get your Brunch appetite on during the weekend.
A special brunch was held on Saturday, September 15th in the relaxing and beautiful outdoor lounge Area. Hosted by husband and wife team Guillermo and Natalie Zapata. The menu was prepared by Chef Joe Martinez which includes: Frittata and Vegetable Omelets, Linguini Primavera, Blue Cheeseburger and Vegan Burger, Italian Chicken Milanese and Crispy French Toast which can be paired with various drinks such as Mimosa's, Parisian Pear Martini, Bloody Mary and the Homemade White Sangria.
I choose the Ahi Tuna Tartar for an Appetizer and the Vegetarian Omelet for the main course and the Blackberry Cobbler (to die for) for dessert paired with the SUR Mimosa and the Strawberry Gimlet. It was delicious and all the portion are big so if you order anything from the Brunch menu come with a big appetite.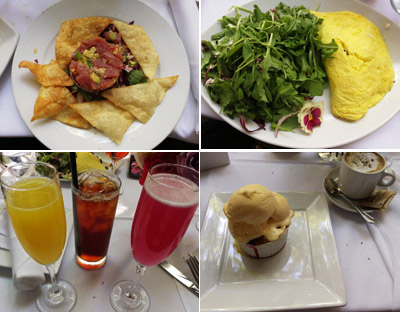 SUR Restaurant is located at:
612 N.Robertson Blvd, West Hollywood, CA
310-289-2824
www.surrestaurant.com
Open 7 days a week for dinner
Brunch-Saturday/Sunday 11 am to 3 pm
Happy Hour-5 to 7 pm weekdays