ENJOY THE VIEW … AND WATCH YOUR BACK WHEN THE SERIES PREMIERE OF 'BIG SKY' DEBUTS TUESDAY, NOV. 17 AT 10/9c, ON ABC
"Big Sky" premieres TUESDAY, NOV. 17 (10:00-11:00 p.m. EST).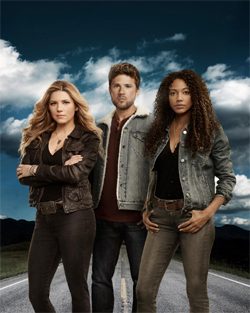 This new thriller from visionary storyteller David E. Kelley ("Big Little Lies") is set in the heart of Montana, where dark secrets lie beneath the beautiful vistas. Kelley returns to broadcast television as showrunner and writer (on multiple episodes) on this riveting drama. 
While on a road trip to visit her boyfriend in Montana, Danielle Sullivan and her sister Grace are kidnapped by a truck driver on a remote part of the highway, setting off a chain of events that leads private detectives Cody Hoyt and Cassie Dewell to team up with Cody's estranged wife and ex-cop, Jenny Hoyt, to search for the sisters. But when the investigators discover these are not the only girls who have disappeared in the area, it's clear they've stumbled onto something much bigger than them all.
The series stars Katheryn Winnick as Jenny Hoyt, Kylie Bunbury as Cassie Dewell, Brian Geraghty as Ronald Pergman, Dedee Pfeiffer as Denise Brisbane, Natalie Alyn Lind as Danielle Sullivan, Jade Pettyjohn as Grace Sullivan, Jesse James Keitel as Jerrie, Valerie Mahaffey as Helen Pergman with John Carroll Lynch as Rick Legarski and Ryan Phillippe as Cody Hoyt.
Premieres Friday, November 13 at 8/7c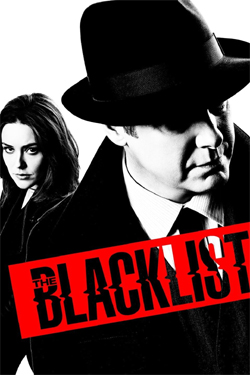 The Blacklist has finally made its return to NBC after a prolonged hiatus with "Roanoke," and the episode kicked Season 8 off to an intense and surprising start. Of course, not entirely surprising was the reveal that Katarina isn't the best influence on her daughter, but Liz's betrayal of both Red and the entire task force was a step beyond what fans may have expected, especially since she shared a kiss with Ressler in the episode as well! One of the most notable reveals of the episode, however, had to do with a character who has been recast: Dom.
Although Dom woke up from his coma before the unconventional end of The Blacklist Season 7, the death of actor Brian Dennehy seemed like the end of Dom in the show. Even though he didn't pass away in his coma as I for one expected, it still seemed more than a little possible that The Blacklist would kill the character early in Season 8, perhaps off-screen or with a body double. Instead, Guiding Light veteran Ron Raines is tackling the role moving forward, and executive producer John Eisendrath explained the decision to recast Dennehy to TVLine, saying:
It's always difficult to make that kind of decision. It is incredibly sad that people we've come to know and work with and admire have passed away. In this case, while on the one hand [Dennehy] is irreplaceable, on the other hand, the story was at a place where [Dom] was absolutely instrumental in it. He's the central point of the story. He knows a truth that everyone is trying to figure out. So while it was a difficult decision to do, we felt it was necessary, and we hope people understand that.
According to John Eisendrath, the plan for The Blacklist's twisty and turn-y plot had Dom at the center before Brian Dennehy's death. The actor passed away due to natural causes at the age of 81 back in April, and the Blacklist team used existing and previously filmed content to include Dennehy as Dom in the season finale, which used animation to complete elements that couldn't be finished before the production shutdowns throughout the entertainment industry.
James Spader and Megan Boone star in the drama about a criminal mastermind.