TNT's Limited Series I Am the Night to Premiere January 28, at 9 p.m. ET/PT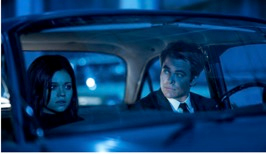 Director Patty Jenkins' ( Wonder Woman,  Monster) highly anticipated limited suspense drama, I Am the Night, starring Chris Pine (Wonder Woman,  Star Trek). I Am the Night premieres  Monday, January 28, at 9 p.m. (ET/PT) on TNT .
Written by Sam Sheridan and inspired by true events, I Am the Night  tells the gripping story of Fauna Hodel (India Eisley ), a teenage girl who is given away at birth, and grows up outside of Reno, Nevada. Fauna lives more-or-less comfortably with the mysteries of her origin, until one day she makes a discovery that leads her to question everything. As Fauna begins to investigate the secrets of her past, she meets a ruined reporter (Pine), haunted by the case that undid him. Together they follow a sinister trail that swirls ever closer to an infamous Los Angeles gynecologist, Dr. George Hodel (Jefferson Mays ), a man involved in some of Hollywood's darkest debauchery, and possibly, its most infamous unsolved crime.

The project was shot in key iconic Los Angeles locations and landmarks including: Sowden House, Greystone Mansion, Huntington Gardens, Chili John's, The Boom Boom Room and many more.
The talented roster joining Pine includes India Eisley (Underworld Awakening, Look Away) as Fauna Hodel,Tony Award Winner Jefferson Mays (The Americans, Law & Order: SVU) as George Hodel, Leland Orser (Berlin Station) as Peter Sullivan, Yul Vazquez (Last Flag Flying) as Billis, Dylan Smith (Maze Runner: The Death Cure,  Lemonade) as Sepp, Golden Brooks (Girlfriends) as Jimmy Lee, Justin Cornwell (Training Day, We Are Boats) as Terrence Shye, Jay Paulson (Mad Men ) asOhls and Connie Nielsen (Wonder Woman) as Corinna Hodel.
Jenkins directs I Am the Night, which is written by Sheridan.The series is produced by Turner's Studio T, with Jenkins, Michael Sugar (13 Reasons Why, Spotlight), Pine and Sheridan serving as executive producers. Carl Franklin (House of Cards, Homeland) and Victoria Mahoney (Claws ) each direct two episodes. 

Root of Evil: The True Story of the Hodel Family and the Black Dahlia Podcast to Premiere January 30 on Apple Podcasts and More.

TNT and Cadence13 will release a ground-breaking eight-part podcast documentary series, Root of Evil: The True Story of the Hodel Family and the Black Dahlia, a companion to TNT's six-episode suspense drama I Am the Night. The podcast series will premiere Wednesday, January 30 and joins Turner Podcast Network's portfolio of podcasts available on Apple Podcasts and many other podcast platforms. 

Root of Evil, executive produced by Emmy® award-winner Zak Levitt, EVP of Documentary Contentat Cadence13, is the Hodel family's story in their own words, a behind-the-scenes revelation of their family's crimes, secrets and multi-generational struggles carrying the Hodel name. Family members will open up and share their own psychological traumas and perspectives on their ties to Hollywood's notorious Black Dahlia murder.
Yvette Gentile and Rasha Pecoraro, daughters of Fauna Hodel, host the podcast series in first-person, telling their family's sprawling story together with other Hodel brothers, sisters, aunts and uncles. This is the first time they have opened up to publicly share their experiences of the family's dark history with a story that spans generations, including their connection to the infamous Black Dahlia murder.
TNT Celebrates 300th Episode of Supernatural with Fan-Favorite Marathon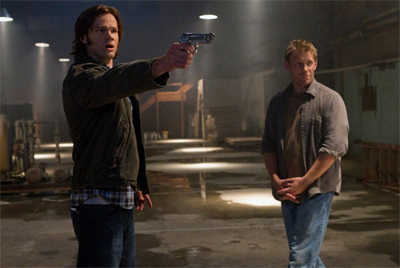 To celebrate the 300th episode of the hit series, Supernatural, TNT has curated the top 25 fan-favorite episodes, which will air February 4 – 7th.   
 
In the series, Sam Winchester (Jared Padalecki) and Dean Winchester (Jensen Ackles) lost their mother to a mysterious and demonic supernatural force. Subsequently, their father John raised them to be soldiers. He taught them about the paranormal evil that lives in the dark corners and on the back roads of America … and he taught them how to kill it.
 
Have a classic Supernatural episode in mind that you can't miss? Let us know which Supernatural episode is your favorite using #SPN300.
 
Below is the episode rundown.  
 
Monday, February 4, 2019
10am – Various & Sundry Villains

11am – Devil's Bargain

12pm – Scoobynatural

1pm – Tall Tales

2pm – Mystery Spot

Tuesday, February 5, 2019
2am – Sex and Violence

3am – Monster at the End of This Book

4am – Good God, Y'all

5am – Dead Men Don't Wear Plaid

10am – Exile on Main Street

11am – Two and a Half Men

12pm – You Can't Handle the Truth

1pm – Family Matters

2pm – Clap Your Hands if you Believe
 
Wednesday, February 6, 2019
10am – Hello, Cruel World

11am – Defending Your Life

12pm – Slash Fiction

1pm – The Mentalists

2pm – What's up, Tiger Mommy?

3pm – Remember the Titans

4pm – The Great Escapists
 
Thursday, February 7, 2019
10am – Clip Show

11am – Sacrifice

12pm – The Things we left Behind

1pm – Inside Man
CELEBRATE THE 20th ANNIVERSARY OF THE AWARD-WINNING ANIMATED COMEDY "FAMILY GUY"
DON'T MISS THE NEXT ALL-NEW EPISODE, "BRI, ROBOT" AIRING SUNDAY, FEB. 10 @ 9/8c on FOX!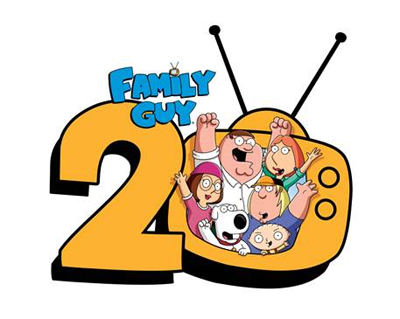 Episode Information for "Bri, Robot"
Brian worries about the legacy he's leaving behind, so Stewie makes a robot duplicate as a living biography in the all-new "Bri, Robot" episode of FAMILY GUY airing Sunday, Feb. 10 (9:00-9:30 PM ET/PT) on FOX.
About FAMILY GUY
Now in its 16th season, FAMILY GUY continues to entertain its die-hard fan base with razor-sharp humor, spot-on parodies, spectacular animation and orchestra-backed original music. Since its debut in 1999, the series has reached cult status among fans, and its breakout star, a talking baby, has become one of the greatest TV characters of all time. FAMILY GUY has racked up numerous awards, including an Emmy Award nomination for Outstanding Comedy Series, only the second animated series in television history to be honored with such a distinction. Cast member Alex Borstein (voice of "Lois Griffin") recently won the 2018 Emmy Award for Outstanding Character Voice-Over Performance. Series creator and lead voice actor Seth MacFarlane (voice of "Brian Griffin," "Peter Griffin" and "Stewie Griffin") also was nominated in the category. He won the 2017 and 2016 Emmy Award in the category, and was nominated from 2013 to 2015. Guest voices this season include Sir Patrick Stewart, Mandy Moore, Sarah Paulson, Bryan Cranston, Niecy Nash, Kyrie Irving, Johnny Weir, Tara Lipinski and Sam Elliot.  
FAMILY GUY is a 20th Century Fox Television production. Seth MacFarlane is creator and executive producer. Rich Appel and Alec Sulkin serve as executive producers and showrunners, while Steve Callaghan, Danny Smith and Kara Vallow are executive producers.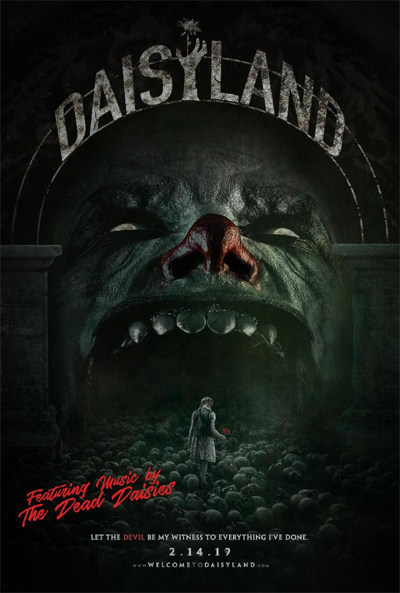 NEW HORROR SERIES "WELCOME TO DAISYLAND" STARRING PEPI SONUGA ('ASH VS EVIL DEAD'), DIRECTED BY TONY E. VALENZUELA, EXECUTIVE PRODUCED BY DAVID EDWARDS (ROCKSTAR INXS)
Led by temptress and ringmaster Daisy, portrayed by Pepi Sonuga (Ash Vs Evil Dead, Famous In Love), "Welcome To Daisyland" will give viewers an inside look at what happens at Daisyland once the gates have closed and all the patrons have gone home, when the cast of the music and mayhem shadow show come to life. Each member of the troupe has a dark gift and job to fulfill, as Daisyland is not just a carnival but a place for the collection of souls.
Directed by award-winning film maker Tony E. Valenzuela (Silverwood, Harper's Globe, Green Eyed World) and Executive Produced by David Edwards (Rock Star INXS) while being presented by Spitfire Music and BlackBoxTV, "Welcome To Daisyland" will premiere on Valentine's Day, February 14, on the BlackBoxTV YouTube channel. Music and orchestration for the series was provided by acclaimed hard rock outfit The Dead Daisies.
Additional cast will include Jessica Amlee (Heartland, Greenhouse Academy), Tru Collins (Insecure, Awkward), Kellan Rhude (The Axe Murders of Villisca, You Can Play), Aaron Groben (Face Off, Comedy Bang Bang), Jarrett Sleeper (Stranger Than Fiction), George Todd McLachlan (Josie) and Sam Aotaki.
"Welcome to Daisyland" is our Valentine's Day gift to both fans of horror and BlackBoxTV," declares director Tony E. Valenzuela. "It's a music and mayhem shadow show that brings together two things I'm passionate about, namely dirgy swampland rock n' roll and good, bloody horror."